Airport lines
Publication date: 16.12.2018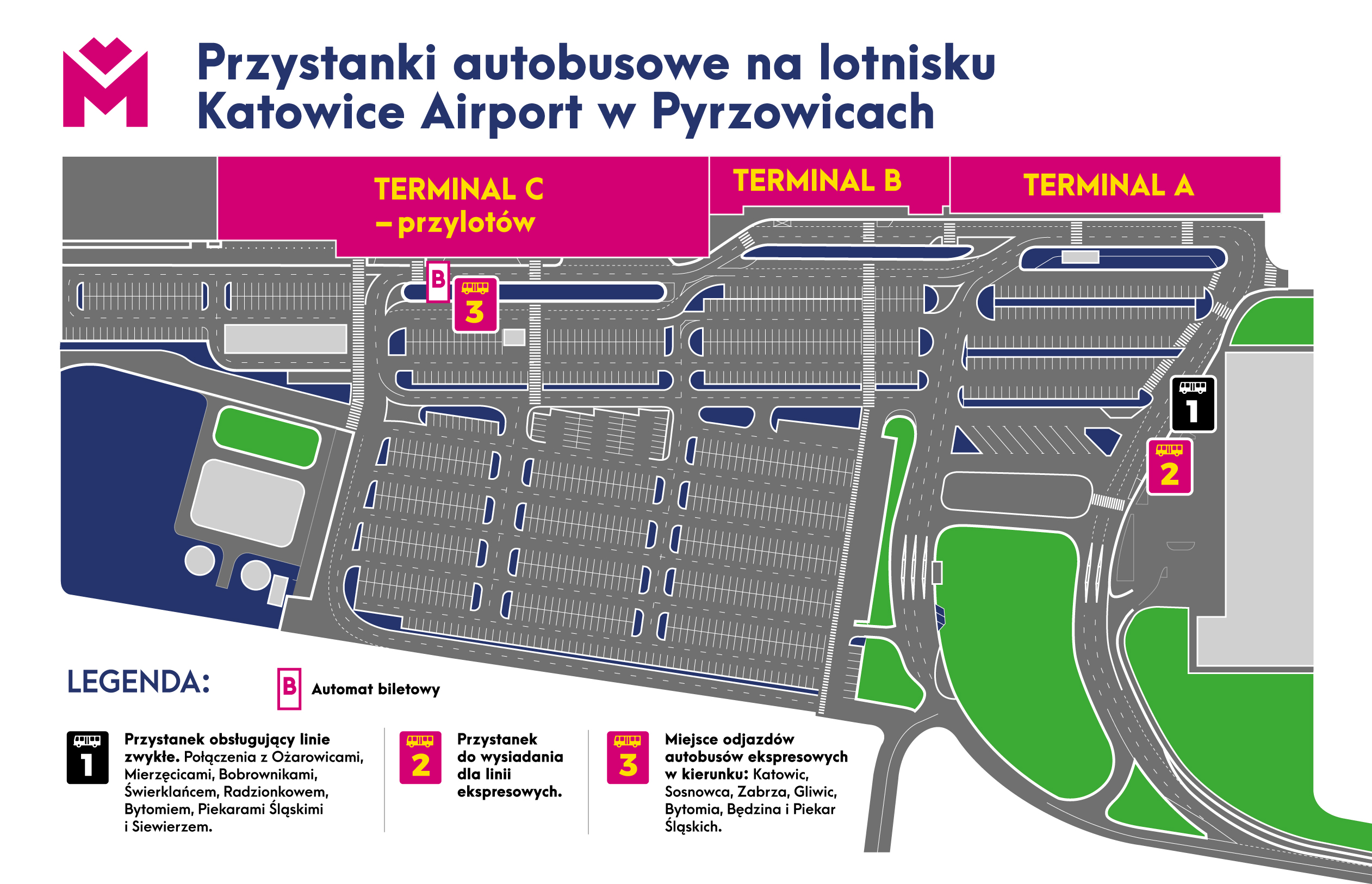 Metropolitan airport lines link main cities of the Upper Silesian - Zagłębie Metropolis with the International Katowice Airport in Pyrzowice. To the airport in Pyrzowice passengers can travel directly from: Katowice, Gliwice, Zabrze, Bytom, Piekary Śląskie, Sosnowiec, and Będzin.
AP1 and AP3 buses travel round-the-clock. Line AP2 travels during the day time (between 5 am and 11 pm).
The line connecting Pyrzowice with Gliwice (AP1) travels from 2 am to 11 pm approx. every hour, while in the remaining time (i.e. from 11 pm to 2 am) - approx. every one and a half hour.
The lines departing from Katowice to the airport between 5 am and 9 pm start alternating at a common frequency of half an hour (line AP2 travels from 5 am to approx. 10 pm, and line AP3 from 3 am to 10 pm every hour).
In addition, stops served by individual lines enable performance of convenient transfer connections for passengers travelling from cities, which have no direct connections with the airport.
1. Timetable
2. Tickets
The following tickets entitle to travel by express lines to the airport: Airport 30, Airport 90, and 24h + Airport.
3. Airport lines – FAQ