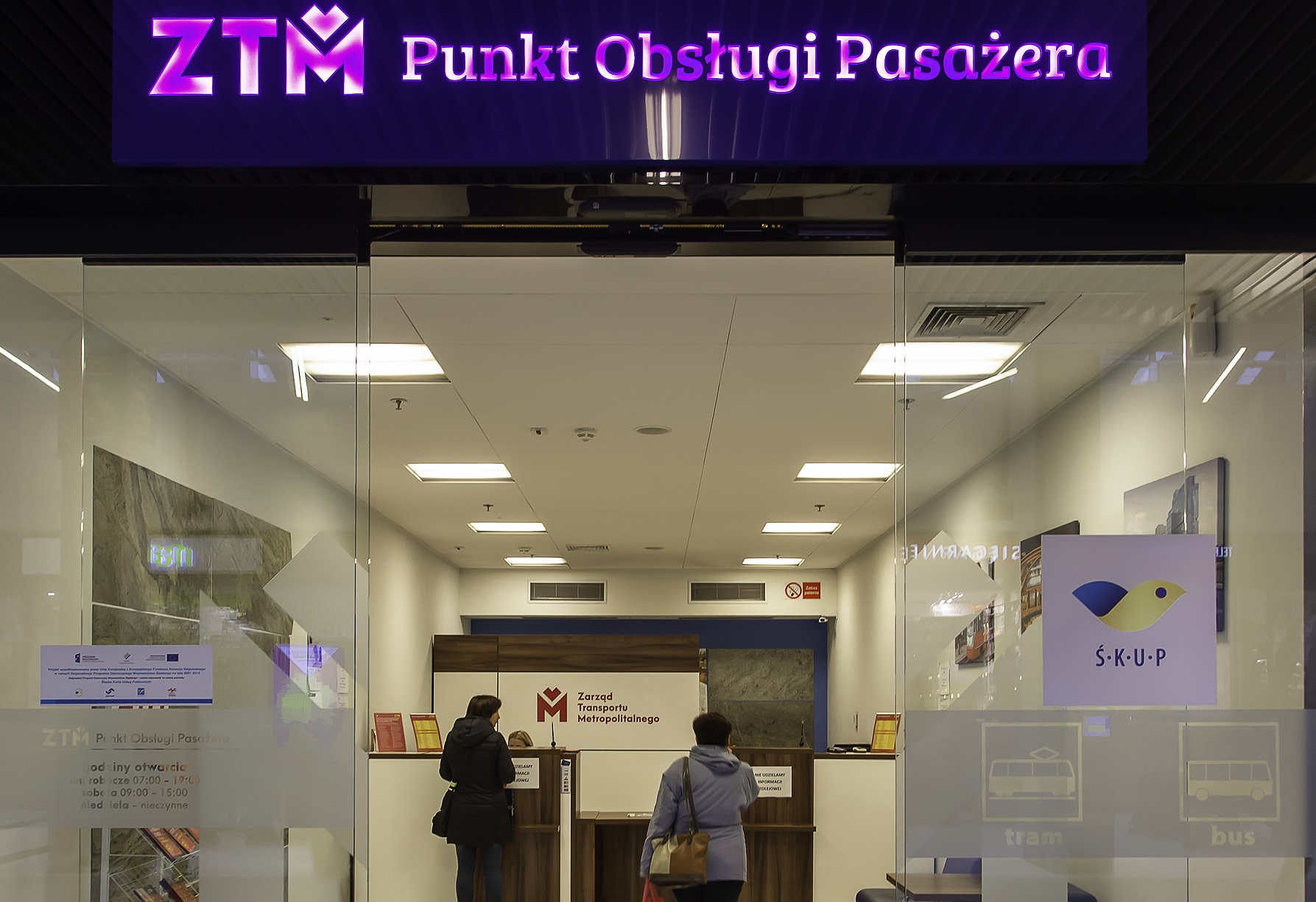 W trosce o podróżnych oraz pracowników organizatora transportu, wprowadziliśmy wiele zmian w zakresie obsługi pasażerów. Poniżej przedstawiamy najważniejsze informacje dotyczące obsługi pasażerów, m.in. w zakresie kupna i zwrotu biletów w czasie stanu epidemii.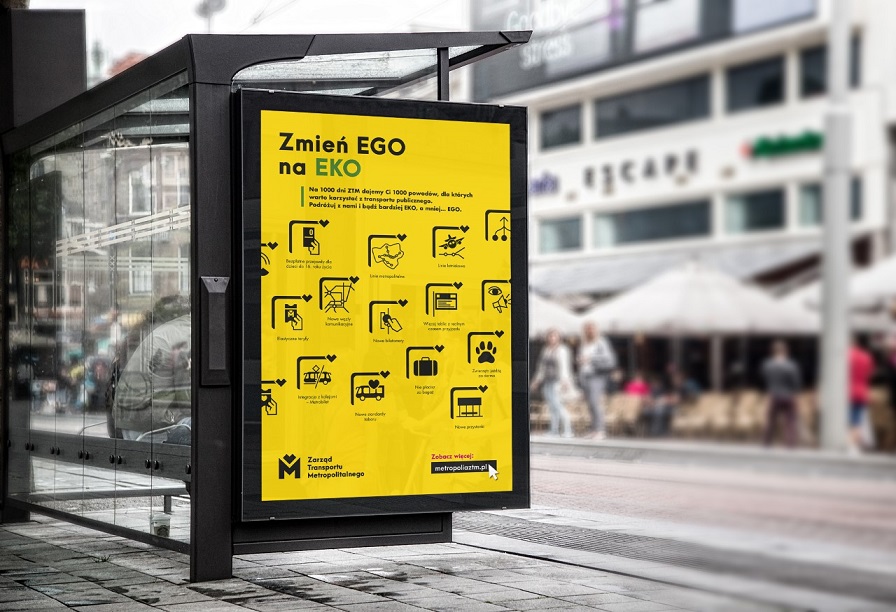 "Europejski Tydzień Mobilności" (ETM) zaczyna się już w najbliższy czwartek (16 września) i potrwa do 22 września, czyli "Dnia bez Samochodu". Zarząd Transportu Metropolitalnego – największy organizator komunikacji miejskiej w Polsce – przygotował szereg inicjatyw na najbliższe dni i szczególnie w tym okresie promuje rolę transportu publicznego w budowaniu ekologicznego, przyjaznego i nowoczesnego miasta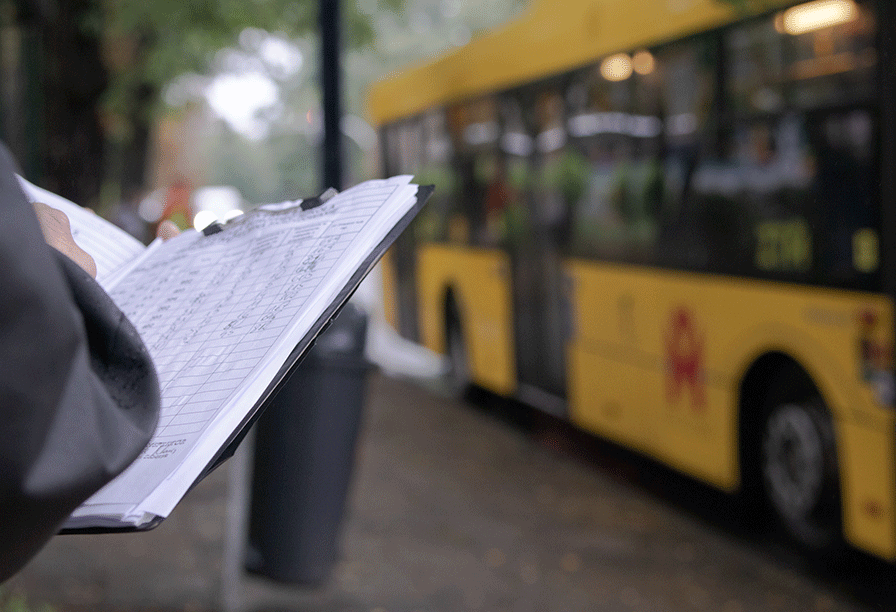 Największy organizator transportu w Polsce organizuje akcję liczenia pasażerów i oferuje pracę tymczasową. Poszukiwane są osoby, które przez ok. 100 godzin, z możliwością zwiększenia do 130, skrupulatnie policzą osoby wsiadające i wysiadające z pojazdów komunikacji miejskiej.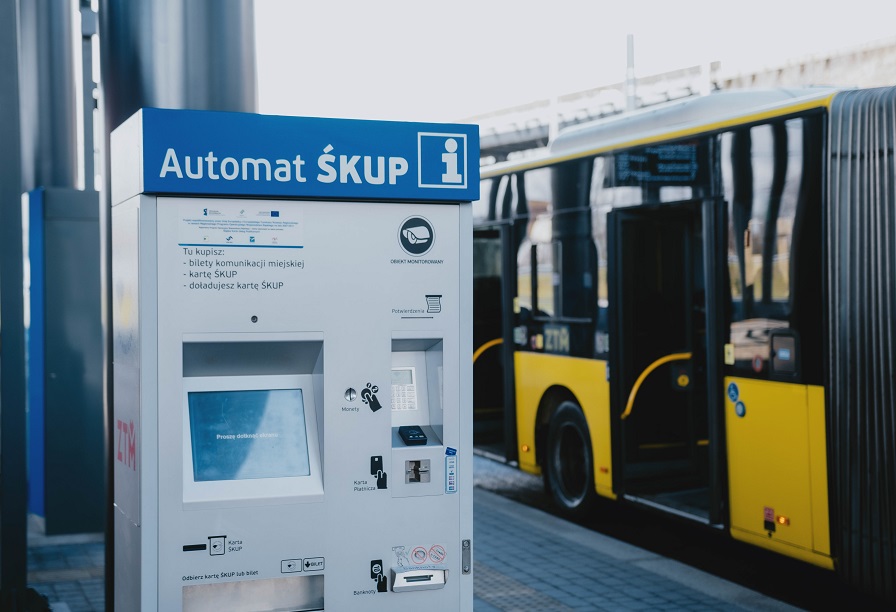 Rozwijamy system sprzedaży biletów. Na ulicach gmin tworzących Metropolię pojawią się nowe biletomaty. Dziś podpisana została umowa obejmująca 43 dodatkowe urządzenia. Prawdopodobnie będzie ich jeszcze więcej, ponieważ w trzech miastach planowany jest montaż kolejnych 5 automatów, dodatkowo zastrzegliśmy sobie prawo domówienia kolejnych 24 urządzeń. Znane są już nowe funkcjonalności oraz planowane lokalizacje urządzeń.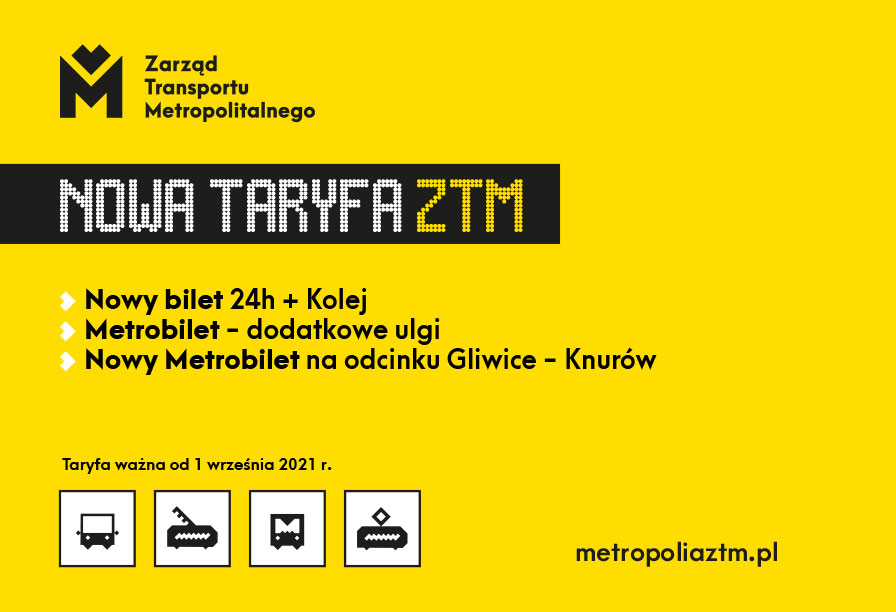 Bilet dobowy, w niezmienionej cenie, integrujący całą sieć Zarządu Transportu Metropolitalnego i pociągi Kolei Śląskich na terenie Górnośląsko-Zagłębiowskiej Metropolii oraz możliwość zakupu ulgowego Metrobiletu, dla wszystkich pasażerów, posiadających prawo do ulgowych przejazdów – to nowości we wspólnej ofercie biletowej, która zaczęła obowiązywać od 1 września. Dodatkowo rozszerzony został zakres obowiązywania Metrobiletu, który objął odcinek Knurów-Gliwice. Zawarte porozumienie otwiera drogę do integracji z pociągami POLREGIO, a więc objęcia wspólną ofertą planowanych odcinków Gliwice-Bytom oraz Katowice-Sławków.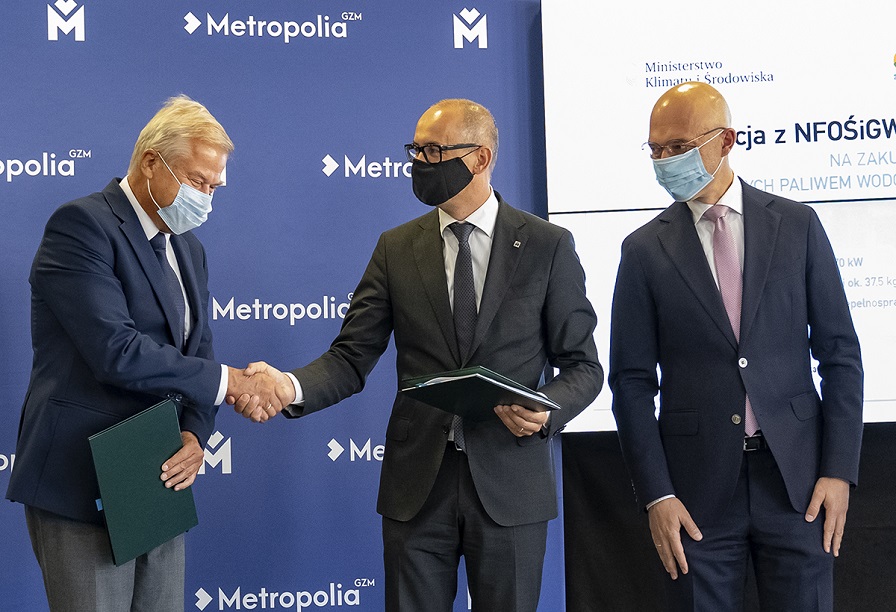 Narodowy Fundusz Ochrony Środowiska i Gospodarki Wodnej (NFOŚiGW) udzieli Górnośląsko-Zagłębiowskiej Metropolii (GZM) dotacji w wysokości 81 mln zł na zakup 20 autobusów wodorowych. To pierwszy, pilotażowy etap upowszechniana w województwie śląskim wodoru jako paliwa dla komunikacji miejskiej i zarazem element wdrażania strategii bezemisyjnego transportu publicznego na terenie GZM. Nowy tabor na początek ma obsługiwać szybkie połączenia między głównymi miastami w regionie. Umowa w tej sprawie została podpisana 14 września w siedzibie GZM.