Free passes and special lines for All Saints
Publication date: 28.10.2019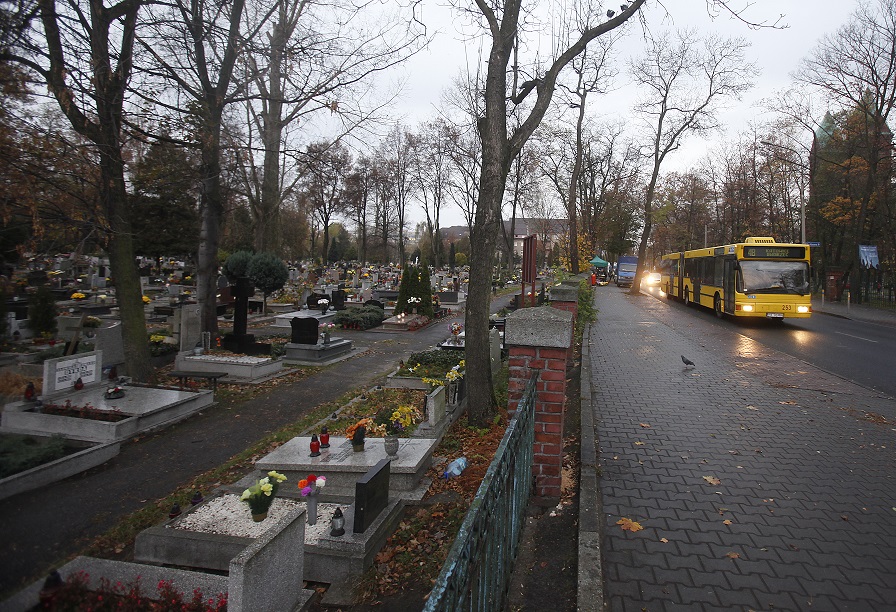 Many changes in public transport are planned on October 31 and 1 and 2 of November. They have connection with All Saints' Day. The most important is the introduction of free journeys and the launch of special lines.
Free travel will be valid on November 1 on all bus, tram and trolleybus routes. In addition, the Metropolitan Transport Authority will launch 15 additional lines. Buses of six of them - C10, C12, C13, C14, C15 and C16 - will run on the last day of October. Vehicles of all fifteen lines - apart from those already mentioned, are also C1, C3, C4, C5, C6, C7 C8, C9, C11 - will run on All Saints 'Day and All Souls' Day. Facilities are to encourage leaving your own cars and choosing to travel by public transport.
All additional, special bus lines will be marked with the letter C. They will run near cemeteries in Gliwice, Katowice, Sosnowiec, Będzin, Siemianowice Śląskie, Ruda Śląska, Chorzów, Knurów, Czeladz and in Tychy. ZTM lines will not avoid regular changes. For some, from October 31 to November 2, the route will be changed and larger vehicles will be substituted. On All Saints' Day, Saturday timetables will apply on the vast majority of lines, and the connections of 4 bus lines (nos. 142, 232, 515 and 750) will be suspended.
There are many changes in the functioning of public transport, which is why the Metropolitan Transport Board encourages you to plan your trip before leaving home. Detailed information is available on the transport organizer's website in the Schedule and Messages - Messages tab. Those interested can also call the toll-free hotline, open 24 hours a day, 7 days a week (800 16 30 30).