COVID opóźnia uruchomienie autobusowych linii metropolitalnych
Publication date: 24.03.2021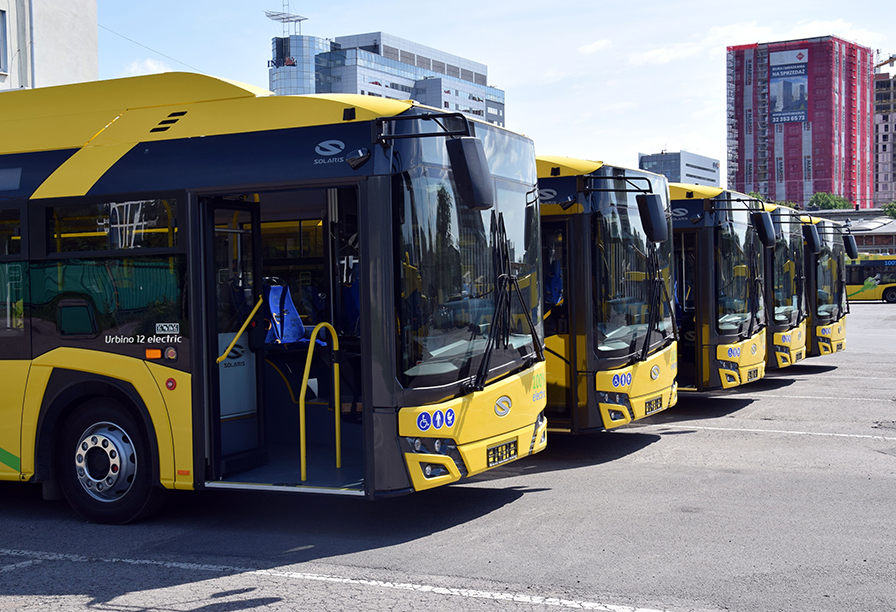 Z uwagi na ogłoszone przez rząd obostrzenia, pierwsze autobusowe linie metropolitalne zostaną uruchomione później niż planowano. Nastąpi to nie 5 kwietnia, lecz tydzień po zakończeniu lockdownu.
Przedstawiciele Górnośląsko-Zagłębiowskiej Metropolii oraz Zarządu Transportu Metropolitalnego zgodnie podkreślają, że w dobie rozwijającej się trzeciej fali pandemii, wprowadzonych przez rząd obostrzeń i zaleceń dotyczących świadczenia pracy w trybie zdalnym, utrzymanie pierwotnego terminu pierwszego etapu projektu jest nieuzasadnione. Uruchamianie nowych połączeń, w czasie trudnego do przewidzenia popytu na przewozy uznano za zbyt ryzykowne. Co ważne, utrzymanie wcześniej zaplanowanego terminu nie jest obecnie uzasadnione ani potrzebami przewozowymi, ani zasadami ekonomii. 
GZM i ZTM na razie nie wskazują precyzyjnego, nowego terminu uruchomienia pierwszych autobusowych linii metropolitalnych. Uzależnione to zostało od rozwoju sytuacji. Zdecydowano jednak, że nowe połączenia powinny ruszyć tydzień po zakończeniu lockdownu. 
Linie metropolitalne to system 31 linii autobusowych, dzięki którym będzie można łatwiej przemieszczać się między największymi ośrodkami. Pierwsze z nich będą przede wszystkim obsługiwać duże miasta, a co za tym idzie duże potoki pasażerskie. W kolejnym etapie na ulice wyjadą autobusy tych linii, których główną rolą będzie integracja obszarów Metropolii. W ostatnim z etapów uruchomione zostaną te linie, których celem będzie zwiększenie dostępności komunikacyjnej na obszarze GZM. 
System linii metropolitalnych będzie się wpisywał w mechanizm "samodoskonalenia". Co 6 miesięcy Metropolia będzie dokonywała analizy wykorzystania połączeń z użyciem m.in. nowego systemu liczenia pasażerów. Jest to mechanizm, który pozwala na znacznie lepsze dopasowanie siatki połączeń do potrzeb. W celu dalszego doskonalenia tych połączeń, Metropolia planuje również zbudować narzędzie online z wykorzystaniem geoankiet. Odbędą się również spotkania z mieszkańcami, podczas których przeanalizowane zostaną zgłoszone sugestie dotyczące zmiany funkcjonowania połączeń metropolitalnych. 
News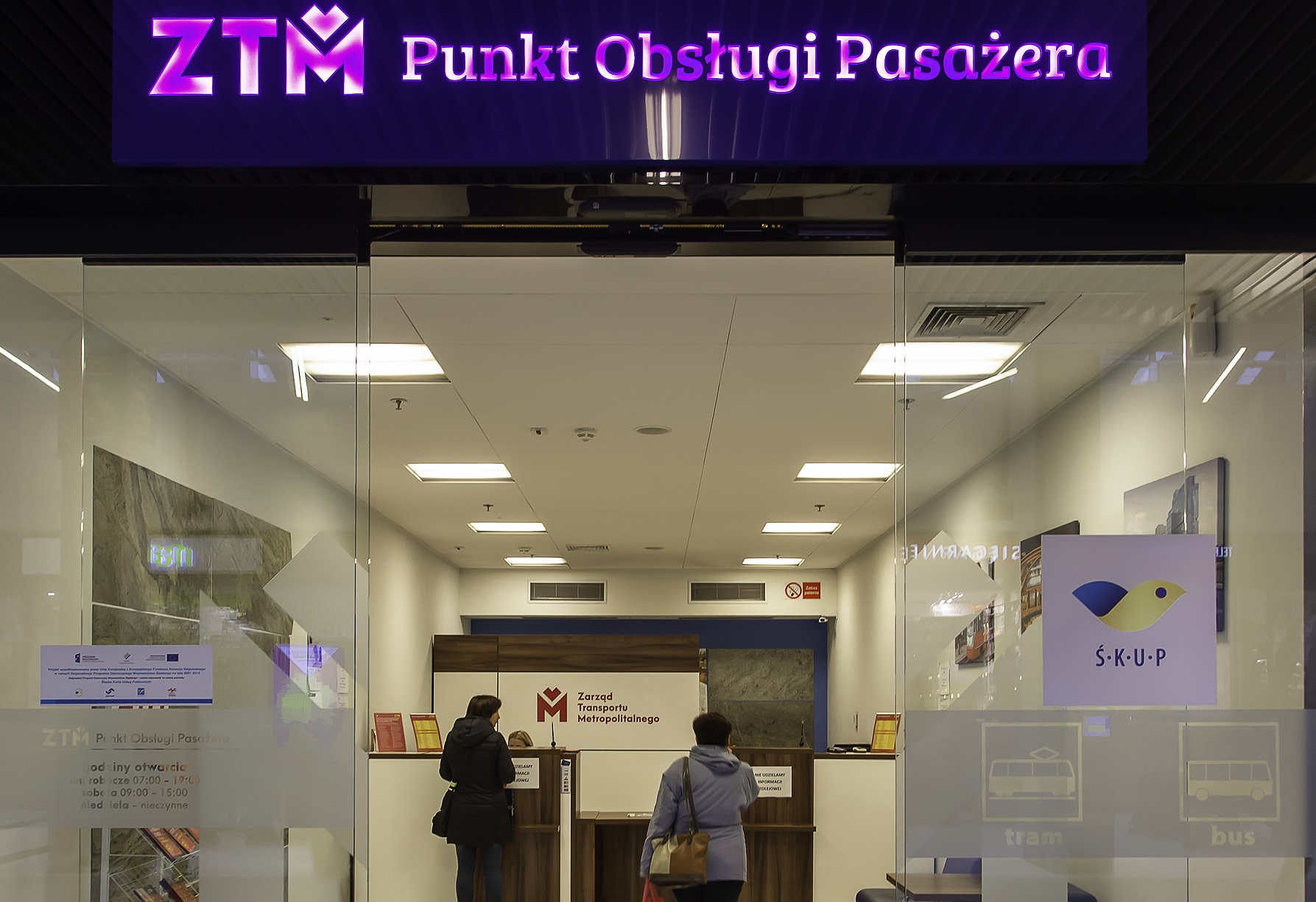 W trosce o podróżnych oraz pracowników organizatora transportu, wprowadziliśmy wiele zmian w zakresie obsługi pasażerów. Zmiany dotyczą między innymi liczby połączeń, ponieważ od 17 października pasażerowie mogą zajmować tylko 30% wszystkich miejsc w pojeździe. Poniżej przedstawiamy najważniejsze informacje dotyczące obsługi pasażerów, m.in. w zakresie kupna i zwrotu biletów w czasie stanu epidemii.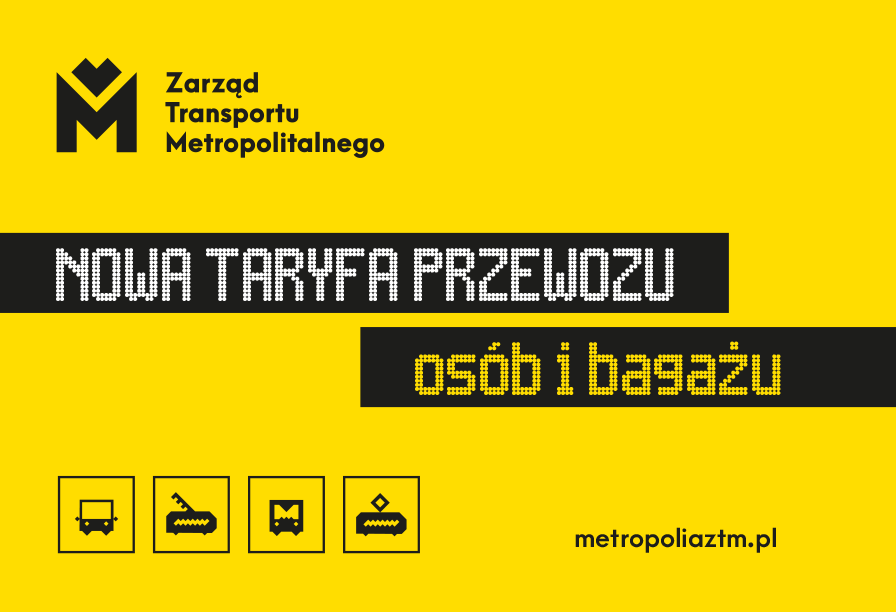 19 kwietnia zacznie obowiązywać nowa taryfa. Oprócz zmian w cenniku wprowadzone zostaną nowości dla pasażerów, m.in. specjalny bilet na czas pandemii oraz nowe bilety długookresowe.