Dbajmy o siebie nawzajem. Ruszyła kampania ZTM o bezpieczeństwie w czasie COVID
Publication date: 22.09.2020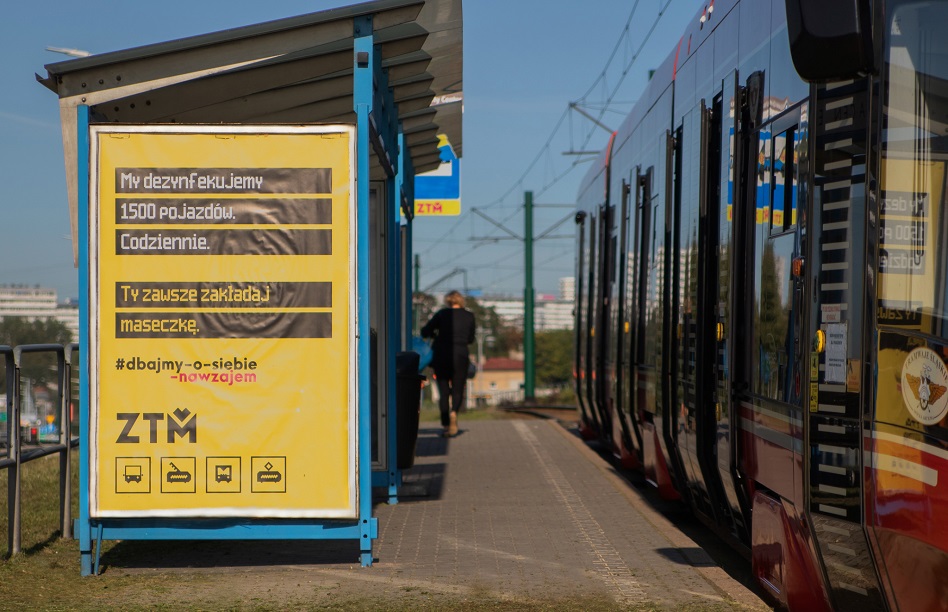 Rozpoczęliśmy kampanię informacyjną o bezpieczeństwie w komunikacji miejskiej w czasie COVID. Przekaz oparty jest o liczby i fakty, obrazujące skalę podejmowanych działań. Komunikat poparty jest zaleceniami dla pasażerów, na których również spoczywa część odpowiedzialności za wspólne bezpieczeństwo. Emocjonalny hasztag spaja całość, odwołując się do poczucia wspólnoty #dbajmy-o-siebie-nawzajem.
W połowie września, tuż przed rozpoczęciem Europejskiego Tygodnia Zrównoważonego Transportu, ruszyła organizowana przez nas kampania informacyjna. Ma ona uświadamiać skalę działań podjętych na rzecz bezpieczeństwa w pojazdach komunikacji miejskiej. Tradycyjne media, tj. citilighty, billboardy, dzienniki regionalne oraz stacje radiowe, wspiera intensywna akcja internetowa oraz dystrybucja materiałów drukowanych za pośrednictwem ponad czterdziestu urzędów miast i gmin.
Trwająca od marca pandemia i wprowadzane obostrzenia dotkliwie odbiły się na komunikacji miejskiej. Wprawdzie okoliczności związane z COVID-19 wymusiły stworzenie nowych procedur i wprowadzenie dodatkowych środków bezpieczeństwa, jednak podróżni, nie widząc ich na własne oczy, nie zdają sobie z nich sprawy. Od września, kiedy sytuacja zaczęła powoli ulegać poprawie, rozpoczęliśmy akcję, której celem jest próba odzyskania zaufania pasażerów do transportu publicznego i zachęcenie ich do powrotu do komunikacji miejskiej.
Zamiast ogólnych komunikatów o zapewnieniu bezpieczeństwa, postawiliśmy na operowanie faktami i konkretnymi, dużymi liczbami obrazującymi skalę działania metropolitalnego organizatora transportu. Treść materiałów bazuje na dialogu pomiędzy "My" – organizator transportu i "Ty" – pasażer. Całość komunikatu tworzy spójny przekaz, podkreślony spajającym całość claimem #dbajmy-o-siebie-nawzajem, który odwołuje się do empatii jako podstawy budowania życia społecznego.
Po stronie "My" wyeksponowane zostały konkretne działania, m.in. ilości zużywanych detergentów (23 tys. litrów miesięcznie), codzienna dezynfekcja 1500 pojazdów, wydatek 2,5 mln zł na środki dezynfekujące do pojazdów. W ten sposób pokazane zostało "zaplecze" funkcjonowania ZTM, z którym pasażerowie nie mają okazji się zetknąć bezpośrednio. Osoby postronne nie znają tej ogromnej skali, a taki konkretny, poparty dużymi liczbami przekaz, buduje poczucie bezpieczeństwa i przekonuje, że jako organizator robimy co możliwe, aby w pojazdach transportu publicznego było maksymalnie bezpiecznie. Same fakty o zapewnieniu ochrony taboru przez koronawirusem nie wystarczą. Autobusami przemieszczają się w końcu ludzie, dlatego po stronie "Ty" zawarta jest informacja o zasadach obowiązujących w przestrzeni publicznej, także w transporcie: "myj lub dezynfekuj ręce po każdym przejeździe", "zasłaniaj nos i usta", "zawsze zakładaj maseczkę". Obie części komunikatu składają się na informację o wspólnej odpowiedzialności za bezpieczeństwo nas wszystkich.
Przekaz opiera się na mocnym projekcie wizualnym. Na żółtym tle znajdziemy czarne tła z fontami przypominającymi tablice LCD umieszczone przy przystankach i wyświetlane na nich komunikaty. Dodatkowo ten silny wizualnie, a zarazem prosty projekt pozwala na użycie wielu treści zachowując spójność. Taka forma przekazu w przestrzeni publicznej zwraca uwagę i jednoznacznie kojarzy się z komunikacją miejską, a wyraźny i poparty liczbami przekaz pokazuje mieszkańcom Metropolii, jak ogromną wagę przykładamy do zapewnienia maksymalnego bezpieczeństwa w środkach komunikacji miejskiej. W ten sposób obrazujemy nieznaną i niezakorzenioną w świadomości mieszkańców skalę działań. Z jednej strony mówimy, jak ogromną pracę wkładamy w działanie transportu na terenie Górnośląsko-Zagłębiowskiej Metropolii, a z drugiej strony przypominamy mieszkańcom o ciążących na nich obowiązkach.
Jesteśmy organizatorem komunikacji miejskiej na terenie 56 miast i gmin w województwie śląskim. Działamy na ogromnym obszarze 2,5 tys. km kw., gdzie żyje ponad 2 mln mieszkańców. Na nasze zlecenie codziennie na drogi wyjeżdża 1 500 autobusów, tramwajów i trolejbusów, które realizują 800 tys. przewozów każdego dnia. 
News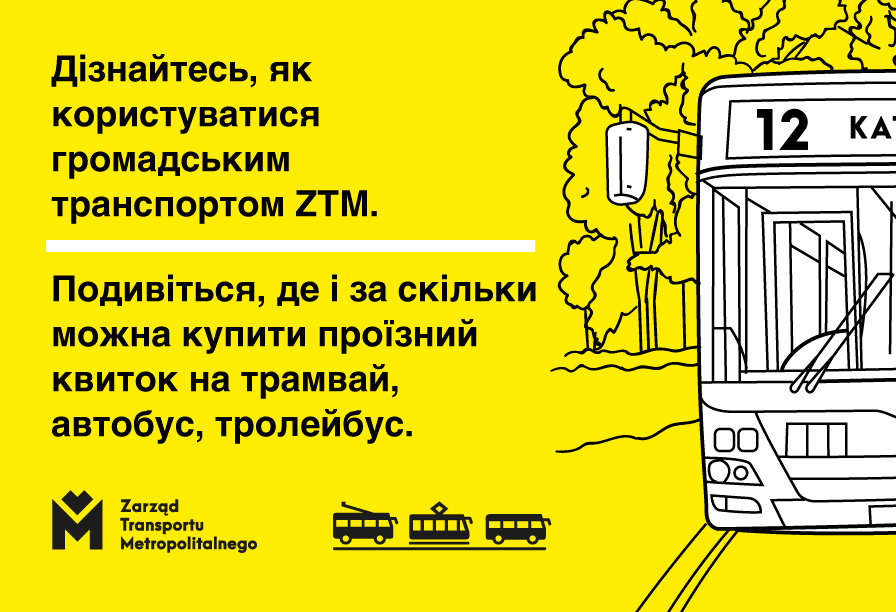 The possibility to use the urban public transport for free for citizens of Ukraine, who crossed the border in February, ends on the 31st of May. Already now we suggest, where you can buy a ticket and how to use the urban transport of the Metropolitan Transport Authority (ZTM).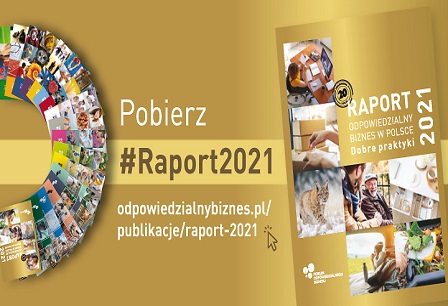 The première of the report 'Responsible Business in Poland. Best Practice' took place during the CSR Fair, organised by the Responsible Business Forum. This is the largest in Poland review of sustainable development initiatives. As many as 6 ZTM practices qualified to it.