Transport to the theatre for free!
Publication date: 08.11.2019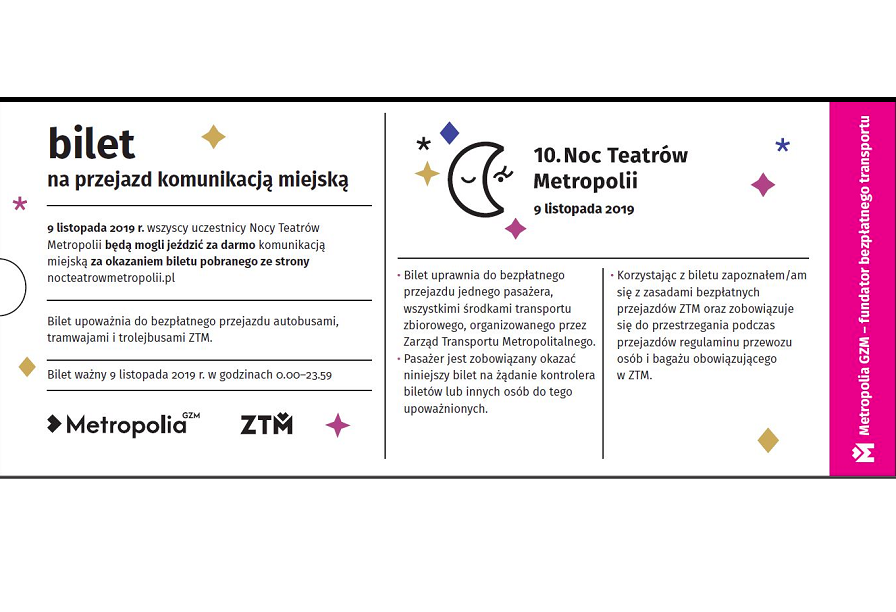 The 10th Night of Metropolitan Theatres is coming. With the occasional ticket, available at the link in this article, you can use ZTM public transport free of charge. Just download the ticket to the phone and show it in pdf or print and take it with you on paper.
On November 9, anyone who goes to one of the fifteen theatres taking part in the 10th Night of the Metropolitan Theatres will be able to take advantage of free public transport. On Saturday, we will be able to travel by bus, tram and trolleybus for free. Exemption from fees applies provided that we have a special, occasional ticket with us. You can print it or download into your phone.
The event is organized by the Upper Silesian-Zagłębie Metropolis, which also founded free passes. The most popular theatres in Silesia and Zagłębie take part in it - including The Silesian Theatre (Teatr Śląski) in Katowice, which will present one of its hits - "Sztuka" by Yasmina Reza, as well as the Entertainment Theatre (Teatr Rozrywki) in Chorzów, staging the performance - "Mariacka 5".
More information on the event website and news on the official Metropolis website:
https://nocteatrowmetropolii.pl/
https://metropoliagzm.pl/2019/11/07/jak-spedzic-noc-teatrow-metropolii-pora-zaczac-planowac-swoj-udzial-w-wydarzeniach/
Source: GZM
News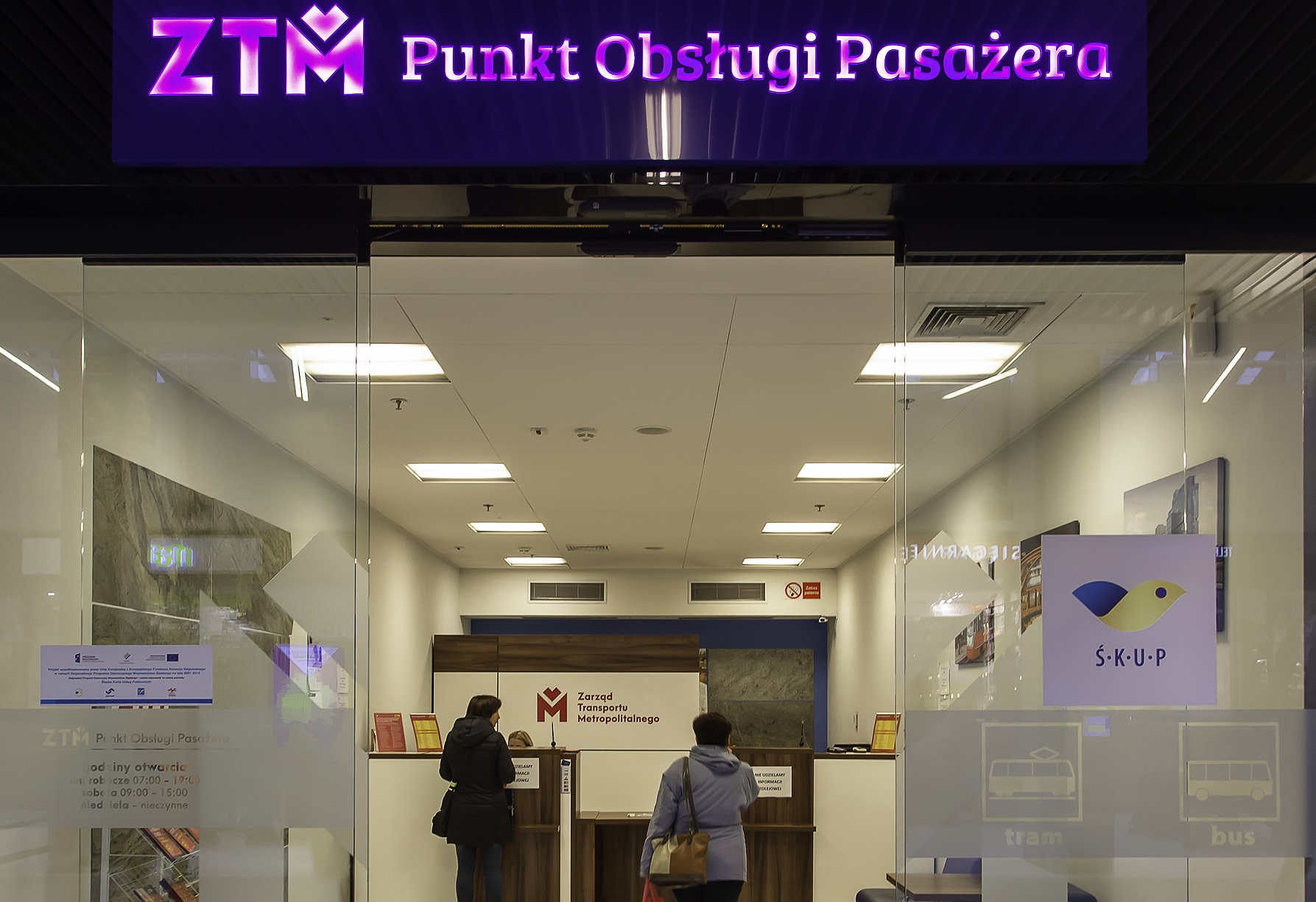 W trosce o podróżnych oraz pracowników organizatora transportu, wprowadziliśmy wiele zmian w zakresie obsługi pasażerów. Poniżej przedstawiamy najważniejsze informacje dotyczące obsługi pasażerów, m.in. w zakresie kupna i zwrotu biletów w czasie stanu epidemii.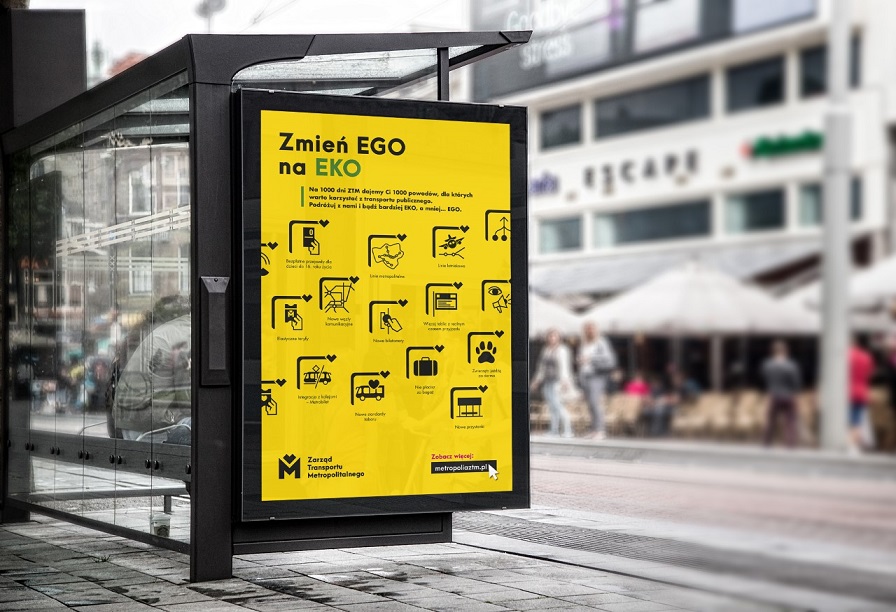 "Europejski Tydzień Mobilności" (ETM) zaczyna się już w najbliższy czwartek (16 września) i potrwa do 22 września, czyli "Dnia bez Samochodu". Zarząd Transportu Metropolitalnego – największy organizator komunikacji miejskiej w Polsce – przygotował szereg inicjatyw na najbliższe dni i szczególnie w tym okresie promuje rolę transportu publicznego w budowaniu ekologicznego, przyjaznego i nowoczesnego miasta