Dodatkowa komunikacja na Fest Festival
Publication date: 21.08.2019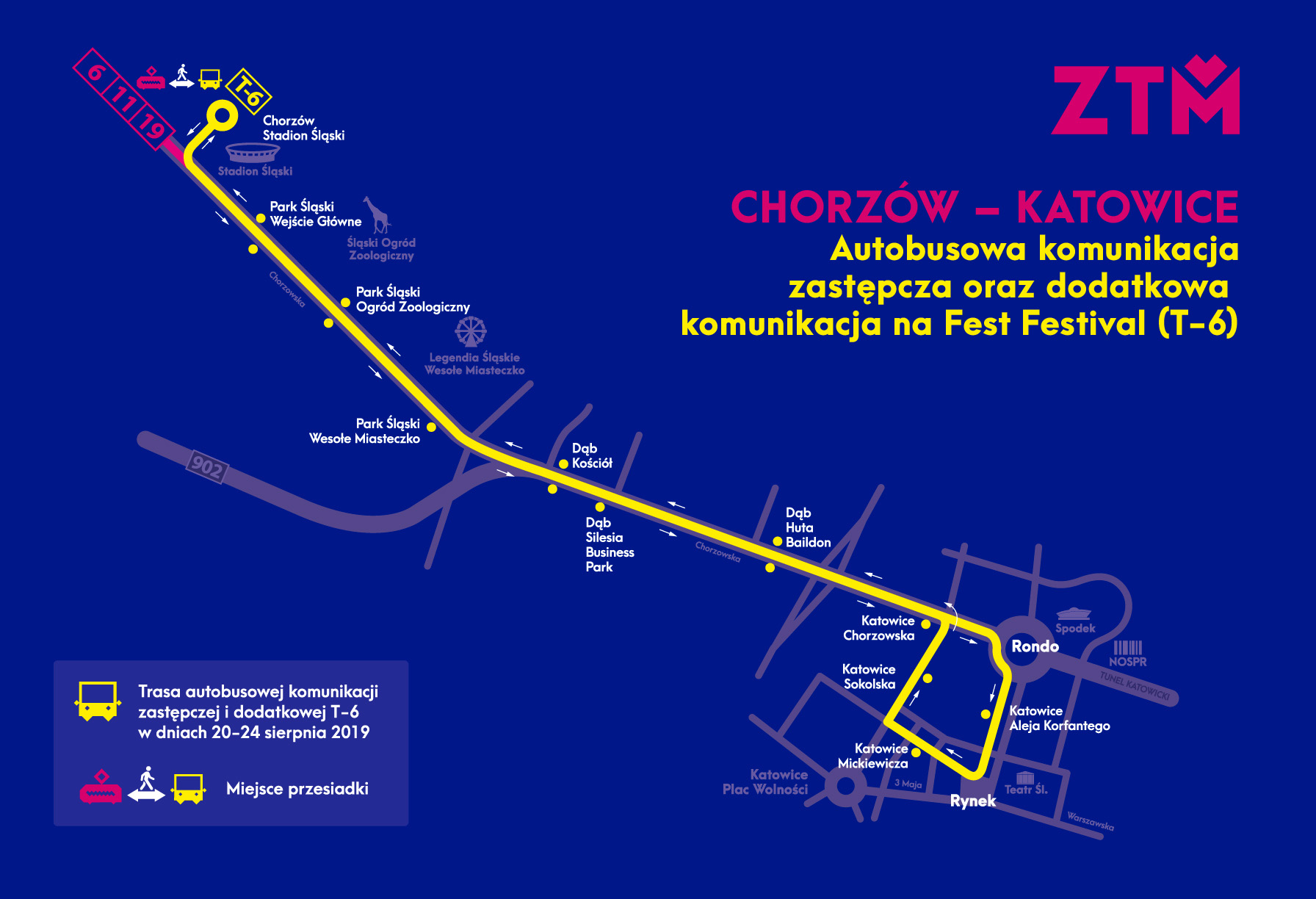 Odbywający się w piątek i sobotę w Parku Śląskim Fest Festival ma zgromadzić tłumy fanów muzyki. Zarząd Transportu Metropolitalnego organizuje dodatkowe połączenia autobusowe, które pomogą dotrzeć na miejsce imprezy.
W najbliższy weekend, tj. 23 i 24 sierpnia w parku chorzowskim szykuje się duża impreza masowa. W związku z tym Zarząd Transportu Metropolitalnego zdecydował się na uruchomienie dodatkowych przejazdów na zastępczej linii autobusowej T-6, która kursuje już od wtorku w zamian za wstrzymane z powodu prac torowych tramwaje. Rozkład jazdy tej linii znaleźć można w zakładce Rozkład jazdy.
Autobusy linii T-6 kursują w relacji Katowice Mickiewicza – Chorzów Stadion Śląski. 23 i 24 sierpnia kursy od godzin porannych będą realizowane co 5 lub co 10 minut. Realizowane będą także połączenia nocne spod Stadionu Śląskiego.
Aby dostać się autobusem linii T-6 z dworca kolejowego w Katowicach na festiwal, należy skierować się ulicą Stawową na ulicę Mickiewicza. Stamtąd ze stanowiska nr 2 autobus w kierunku Stadionu Śląskiego jedzie wzdłuż ulicy Chorzowskiej oraz Parku Śląskiego. Należy wysiąść na ostatnim przystanku. W pobliżu znajduje się wejście na teren imprezy.
Z uzyskanych przez Zarząd Transportu Metropolitalnego informacji wynika, że prace torowe, aktualnie uniemożliwiające  przejazdy tramwajowe między rondem im. J. Ziętka a Stadionem Śląskim, zostaną prawdopodbnie ukończone wcześniej niż planowano - w związku z organizacją Fest Festivalu. Przywrócenie komunikacji tramwajowej na tym odcinku zostało zaplanowane na piątek 23 sierpnia na godzinę 14:00 i fakt ten nie będzi miał wpływu na zorganizowaną przez ZTM zastępczą oraz dodatkową komunikację autobusową T-6.
News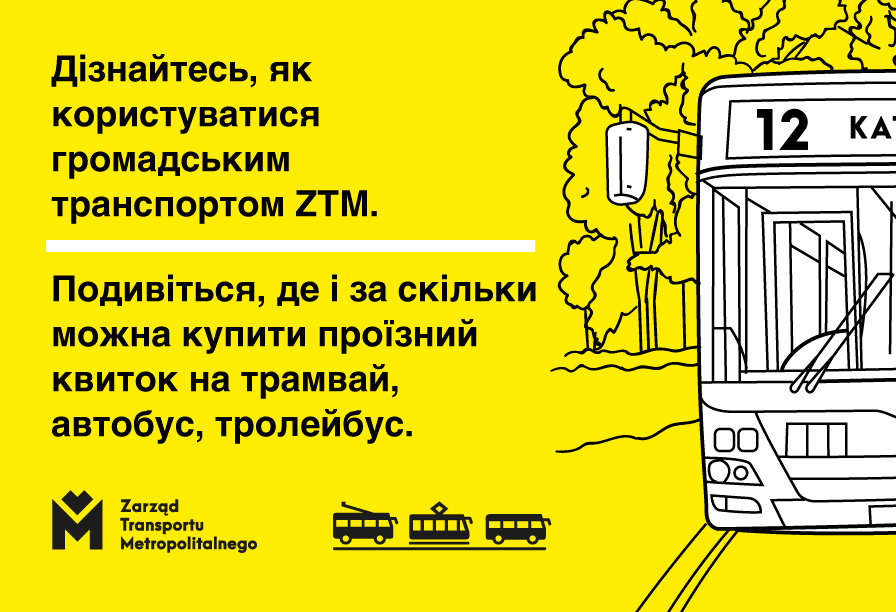 The possibility to use the urban public transport for free for citizens of Ukraine, who crossed the border in February, ends on the 31st of May. Already now we suggest, where you can buy a ticket and how to use the urban transport of the Metropolitan Transport Authority (ZTM).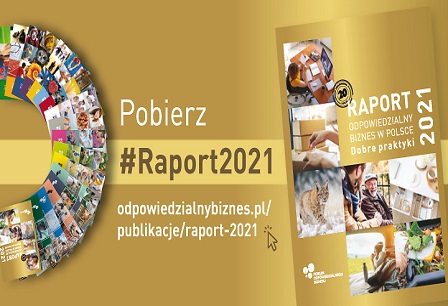 The première of the report 'Responsible Business in Poland. Best Practice' took place during the CSR Fair, organised by the Responsible Business Forum. This is the largest in Poland review of sustainable development initiatives. As many as 6 ZTM practices qualified to it.