Additional connections for the Kamila Skolimowska Silesia Memorial. The best way is to go there by tram
Publication date: 03.08.2022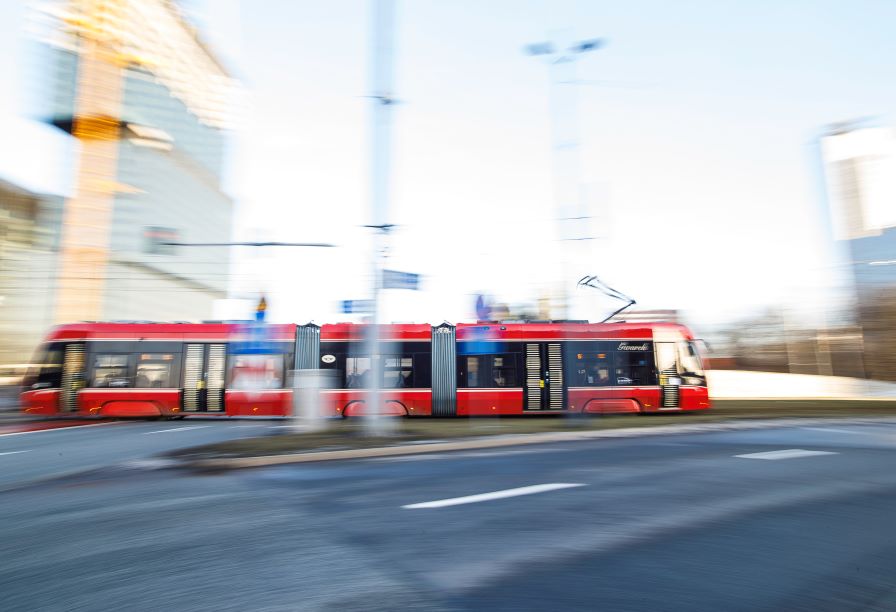 On the 6th of August the Kamila Skolimowska Silesia Memorial will be held on the Silesian Stadium. To facilitate getting to and back from the Memorial, the Metropolitan Transport Authority (ZTM) will start additional tram journeys and will introduce special timetables for bus lines M3 and 840.
More trams
Like in the case of many events organised previously on the Silesian Stadium, the number of tram connections will be increased. Trams of lines 0 and 11 will operate more frequently. Because of timetable changes for these lines on the section from Katowice Rynek to Silesian Stadium the journeys will be approx. every 5 minutes. Let us add, that to the Silesian Stadium it will be possible to get, as every day, by trams of lines 6, 9, and 19.

To the Silesian Stadium you will also get by bus
The Metropolitan Transport Authority (ZTM) will also introduce special timetables for lines M3 and 840. They will consist in additional stopping of buses at Chorzów AKS stops. Let us remind, that also buses of other lines stop every day at these stops. Passengers, going back from the Memorial, can also use the Osiedle Tysiąclecia Ułańska stop, which is served by buses of lines 23, 51, 138, 673, and 674.

Apart from improvements, diversions and suspension of one line
At the same time, due to the planned Memorial and improvements in the urban transport introduced in relation to this event, tram line 23 will be suspended. In addition, it is necessary to introduce diversions on 6 bus lines - 7, 23, 109, 673, 674, and M24. Buses will serve all stops included in timetables, but between stops Dąb Kościół and Osiedle Tysiąclecia ZOO they will have to go by streets other than always. This means that between 13:30 and 20:00 small delays can occur on these lines.

A detailed description of changes may be found on the ZTM website, in the Messages tab. Interested persons can also call the free and operating round-the-clock ZTM hot line.
News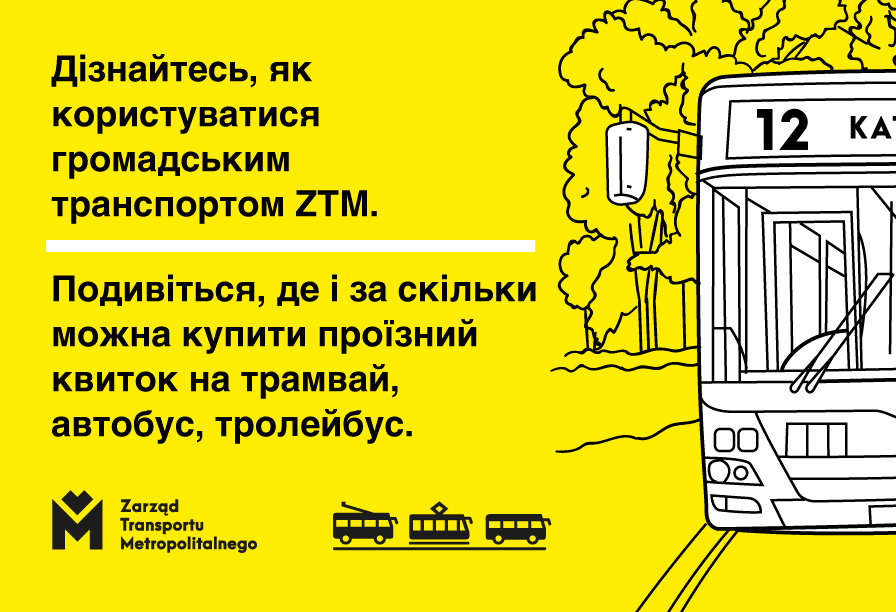 The possibility to use the urban public transport for free for citizens of Ukraine, who crossed the border in February, ends on the 31st of May. Already now we suggest, where you can buy a ticket and how to use the urban transport of the Metropolitan Transport Authority (ZTM).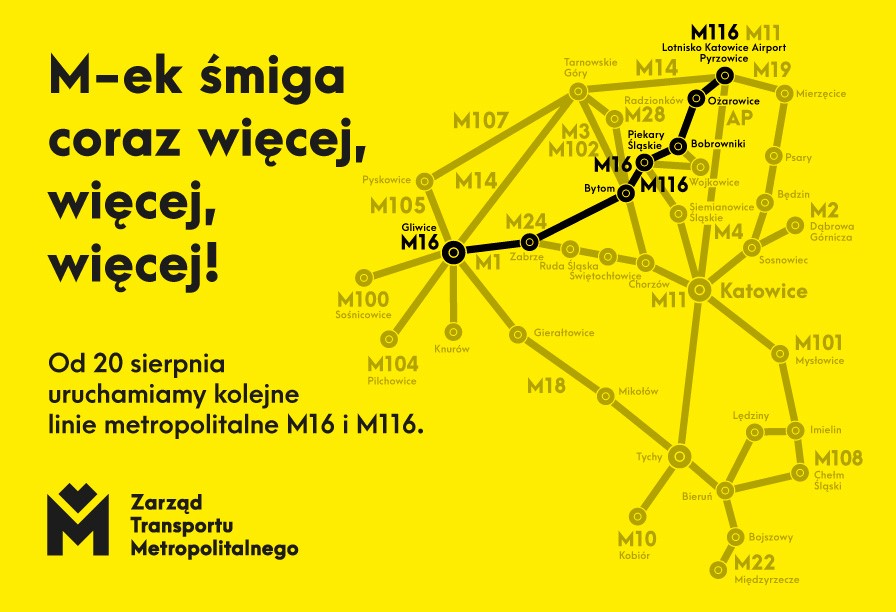 On the 20th of August buses of a new metropolitan line will appear on the Metropolis streets. Line M16/M116 will connect Gliwice and Zabrze with Bytom, Piekary Śląskie, municipality of Bobrowniki, and the Airport in Pyrzowice. The line will be operating all the week and round-the-clock.