Dodatkowe tramwaje na Sylwestra
Publication date: 29.12.2021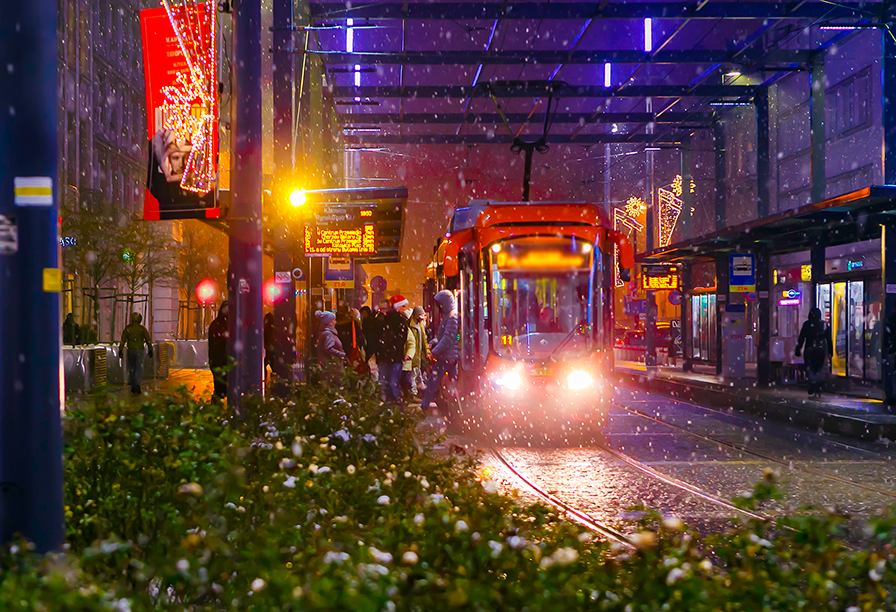 W noc sylwestrową będą dodatkowe tramwaje – specjalne połączenia uruchomi Zarząd Transportu Metropolitalnego. Skorzystają zwłaszcza świętujący na Stadionie Śląskim, gdzie odbędzie się największa impreza w regionie – "Sylwestrowa Moc Przebojów".
W ostatnią noc tego roku uruchomione zostaną dodatkowe kursy na linii tramwajowej 0. Dzięki temu pasażerowie przemieszczą się bez przesiadek między Stadionem Śląskim a centrum Katowic, Sosnowcem i Będzinem. Najwięcej połączeń na i z imprezy będzie realizowane od i do katowickiego Placu Wolności. – Zależy nam na dużej częstotliwości połączeń, żeby nasi pasażerowie bez zastanawiania się, o której przyjedzie tramwaj, po prostu mogli przyjść na przystanek. Kursy będą co 10 minut od godziny ok. 20:00 do ok. 24:00 oraz co ok. 5 minut w godzinach 17:00 - 20:00 i 24:00 - 2:00 – zapowiada dyrektor ZTM Małgorzata Gutowska. Inną istotną sylwestrową zmianą w rozkładach jazdy będzie wprowadzenie dodatkowych połączeń tramwajowych na liniach nr 6 i 19. Dzięki temu bez przesiadki będzie można dojechać z centrum Katowic zarówno do Stadionu Śląskiego, jak i do rynku Chorzowa, a także do centrum i dzielnicy Stroszek w Bytomiu.
– Po konsultacjach z gminami i organizatorami wydarzeń rozrywkowo-kulturalnych, często uruchamiamy dodatkowe połączenia. W ten sposób wspólnie ułatwiamy przemieszczanie się i dajemy wygodną i ekologiczną alternatywę względem transportu indywidualnego – podkreśla Małgorzata Gutowska. – Wybierając w tę wyjątkową noc komunikację miejską dajemy sobie możliwość skosztowania symbolicznej lampki szampana, ale i unikniemy trudności i stresu związanego ze znalezieniem miejsca parkingowego – dodaje.
ZTM zachęca, aby 31 grudnia i 1 stycznia podróże planować przed wyjściem z domu. W Sylwestra będą obowiązywały rozkłady jazdy ważne w soboty, natomiast w Nowy Rok obowiązujące w niedziele i święta. Trzeba jednak mieć na uwadze, że od tych reguł będą obowiązywać odstępstwa i właśnie dlatego warto zaznajomić się wcześniej z internetowymi rozkładami jazdy lub zadzwonić na bezpłatną infolinię ZTM. Szczegółowe informacje dotyczące funkcjonowania komunikacji miejskiej w Sylwestra i Nowy Rok znajdują się m.in. na stronie internetowej ZTM w zakładce Aktualności – Komunikaty:

Funkcjonowanie komunikacji miejskiej w okresie świąteczno-noworocznym oraz zimowej przerwy w nauce szkolnej

Chorzów – Sylwestrowa Moc Przebojów
News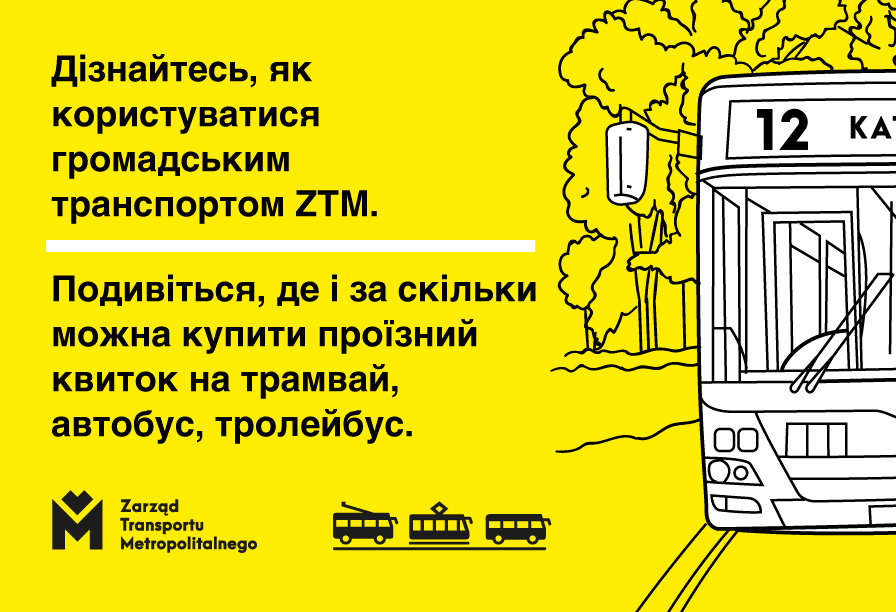 The possibility to use the urban public transport for free for citizens of Ukraine, who crossed the border in February, ends on the 31st of May. Already now we suggest, where you can buy a ticket and how to use the urban transport of the Metropolitan Transport Authority (ZTM).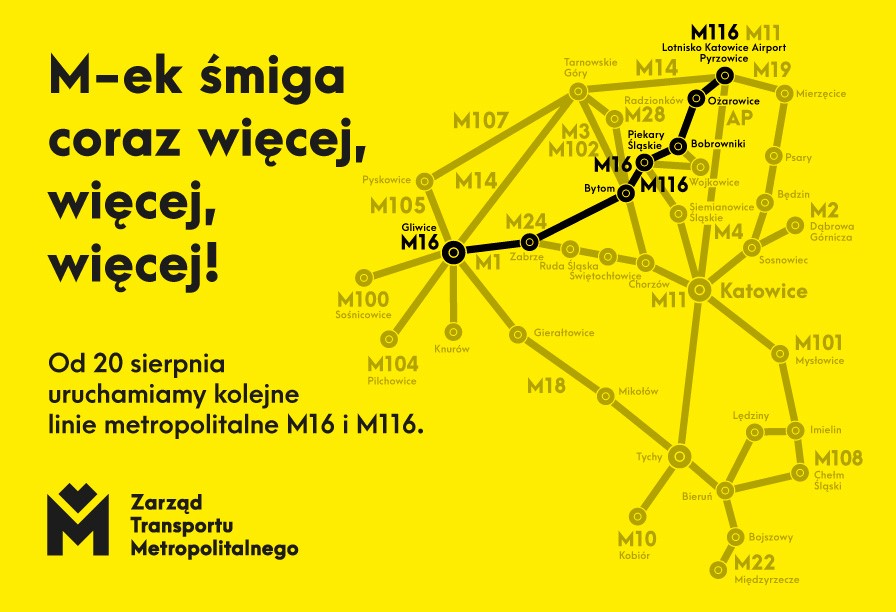 On the 20th of August buses of a new metropolitan line will appear on the Metropolis streets. Line M16/M116 will connect Gliwice and Zabrze with Bytom, Piekary Śląskie, municipality of Bobrowniki, and the Airport in Pyrzowice. The line will be operating all the week and round-the-clock.