ETZT: ZTM przygotował Dzień Otwarty, bezpłatne przejazdy i ofertę dla pracodawców
Publication date: 16.09.2020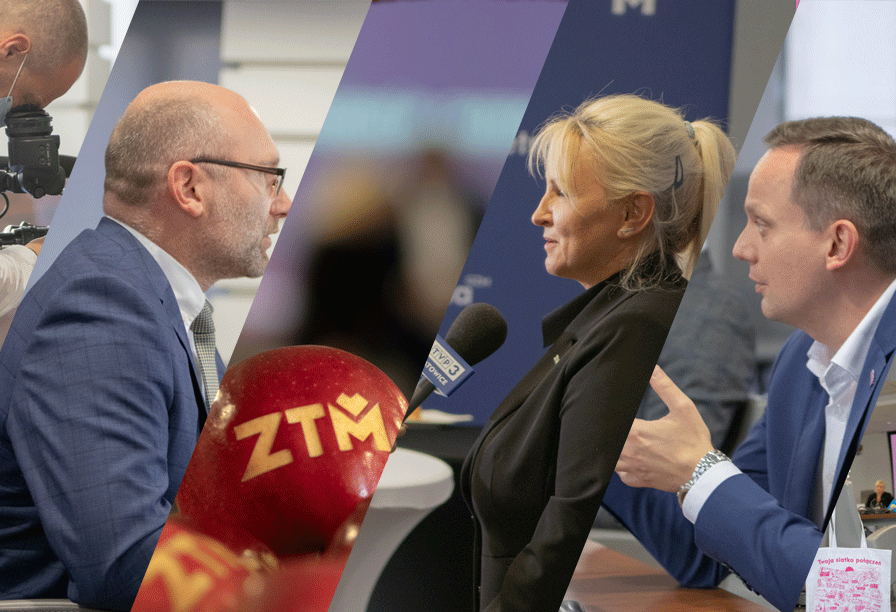 16 września rozpoczyna się Europejski Tydzień Zrównoważonego Transportu. Przez ten czas będzie można m.in. wziąć udział w wirtualnym Dniu Otwartym, odwiedzić mobilne stoisko, aby porozmawiać z pracownikami ZTM i GZM, a także dowiedzieć się, w jaki sposób organizator transportu dba o zachowanie bezpieczeństwa w pojazdach komunikacji miejskiej w czasie pandemii. Całość, 22 września, zwieńczy Dzień bez Samochodu, w którym przejazdy komunikacją miejską będą bezpłatne.
16 września w siedzibie ZTM odbyło się spotkanie inaugurujące Europejski Tydzień Zrównoważonego Transportu. Uczestniczyli w nim m.in. dyrektor ZTM Małgorzata Gutowska, zastępca dyrektora ds. handlowych ZTM Andrzej Stangret, członek Zarządu Górnośląsko-Zagłębiowskiej Metropolii Grzegorz Kwitek oraz dyrektor ds. komercjalizacji w TDJ Estate Kamil Krępa. Tematem spotkania były działania zaplanowane na Europejski Tydzień Zrównoważonego Transportu.
– ETZT to doskonała okazja do tego, aby dowiedzieć się czegoś o transporcie, mobilności i ekologii. Intensywnie informujemy o działaniach ZTM związanych z zapewnieniem bezpieczeństwa podczas pandemii i zachęcamy do korzystania z komunikacji miejskiej, która wpływa na jakość życia nas wszystkich – mówi Andrzej Stangret, dyrektor ds. handlowych ZTM.
Przez najbliższy tydzień pracownicy GZM i ZTM będą obecni w kilku miastach Metropolii – w Sosnowcu, Świętochłowicach, Bytomiu, Gliwicach, Tychach, Katowicach i Knurowie. Przy specjalnych stoiskach będzie można m.in. zapytać ich o wszystko, co związane jest z komunikacją miejską organizowaną przez ZTM. Metropolitalny organizator transportu publicznego przygotował także kampanię informacyjną. Jej celem jest ukazanie, jaki ogrom pracy codziennie wkładany jest w to, aby komunikacja miejska była maksymalnie bezpieczna i przekonanie mieszkańców Metropolii do korzystania z niej. – Epidemia przyczyniła się do spadku liczby podróżnych, a co za tym idzie do pogorszenia się sytuacji finansowej podmiotów budujących transport publiczny w regionie. Wyniki finansowe są jednak lepsze niż w kwietniu, a pasażerowie powoli wracają do komunikacji miejskiej. Podejmujemy działania informacyjne, aby iść za ciosem i wzmocnić pozytywny trend – wskazuje dyrektor ZTM Małgorzata Gutowska. 
W ubiegłym roku setki osób odwiedziły siedzibę ZTM. W tym roku to metropolitalny organizator będzie gościł w domach pasażerów i miłośników transportu – na ekranach komputerów. – Zdecydowaliśmy się na wirtualny Dzień Otwarty. Przygotowaliśmy kilka filmów, które opowiadają o nas jako o jednym z największych organizatorów komunikacji miejskiej w Polsce. Będą one publikowane m.in. na naszym Facebooku – tłumaczy Stangret.
Podczas spotkania prasowego ZTM zapowiedział również nowy model współpracy z pracodawcami z regionu. Opiera się on na specjalnie przygotowanej dla nich ofercie. Celem jest przyciągnięcie do komunikacji miejskiej nowych pasażerów. Firma inwestycyjna TDJ Estate jest pierwszym partnerem organizatora komunikacji miejskiej w tym obszarze.
– TDJ jako odpowiedzialny ekologicznie inwestor we wszystkich swoich projektach wdraża rozwiązania, które m.in. zmniejszają emisję CO2, pozwalają efektywnie oszczędzać zużycie wody czy prądu. Dbamy też o to, aby tymi ideami kierowali się nasi najemcy, pracownicy i mieszkańcy.  Mocno trzymamy kciuki za ZTM i zrównoważony transport w naszym regionie. Cieszymy się, iż możemy uczestniczyć w tym wyjątkowym projekcie, który ma potencjał wpłynąć na zwiększenie zainteresowania publicznymi środkami transportu nie tylko pracowników .KTW, ale całego obszaru metropolitalnego – dodaje Kamil Krępa, dyrektor ds. komercjaliacji w TDJ Estate.
Europejski Tydzień Zrównoważonego Transportu zwieńczy Dzień bez Samochodu. 22 września będzie można korzystać z komunikacji miejskiej ZTM bezpłatnie. Wystarczy mieć przy sobie dowód rejestracyjny i okazać go podczas kontroli biletów.
Szczegółowe informacje dotyczące podejmowanych działań ZTM będzie podawał w kolejnych dniach ETZT.
News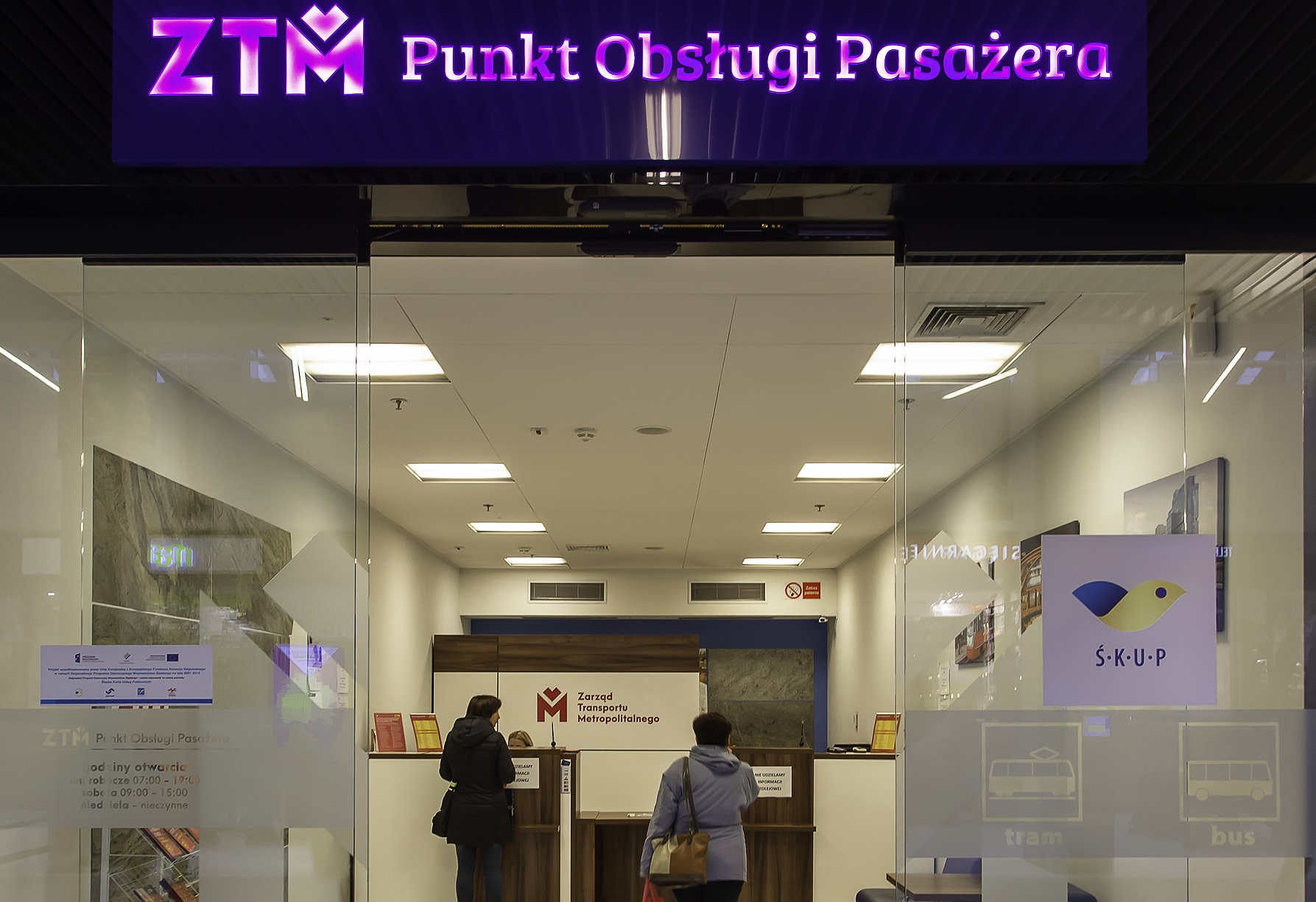 W trosce o podróżnych oraz pracowników organizatora transportu, wprowadziliśmy wiele zmian w zakresie obsługi pasażerów. Poniżej przedstawiamy najważniejsze informacje dotyczące obsługi pasażerów, m.in. w zakresie kupna i zwrotu biletów w czasie stanu epidemii.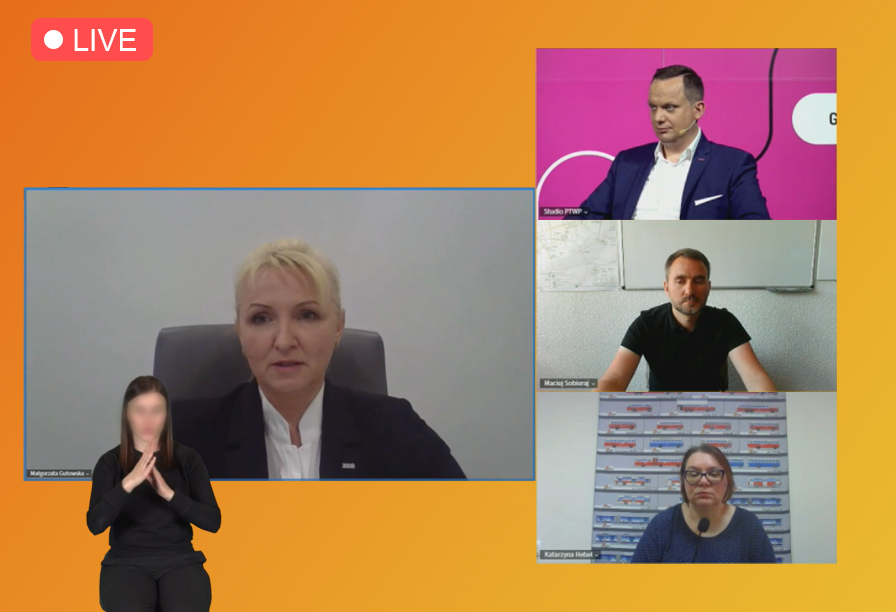 8 czerwca odbyła się w ramach Kongresu Polityki Miejskiej debata "Czego nauczyła nas pandemia - perspektywa transportu publicznego". Uczestniczyli w niej eksperci z 4 instytucji - dyrektor Małgorzata Gutowska oraz zastępca dyrektora ds. handlowych Andrzej Stangret z Zarządu Transportu Metropolitalnego, zastępca dyrektora ds. transportu Maciej Sobieraj z Zarządu Dróg i Transportu w Łodzi i zastępca dyrektora Zarządu Komunikacji Miejskiej w Gdyni Katarzyna Hebel.