Gapowiczu, lepiej zacznij kupować bilety. Kontroli będzie dwa razy więcej
Publication date: 09.11.2020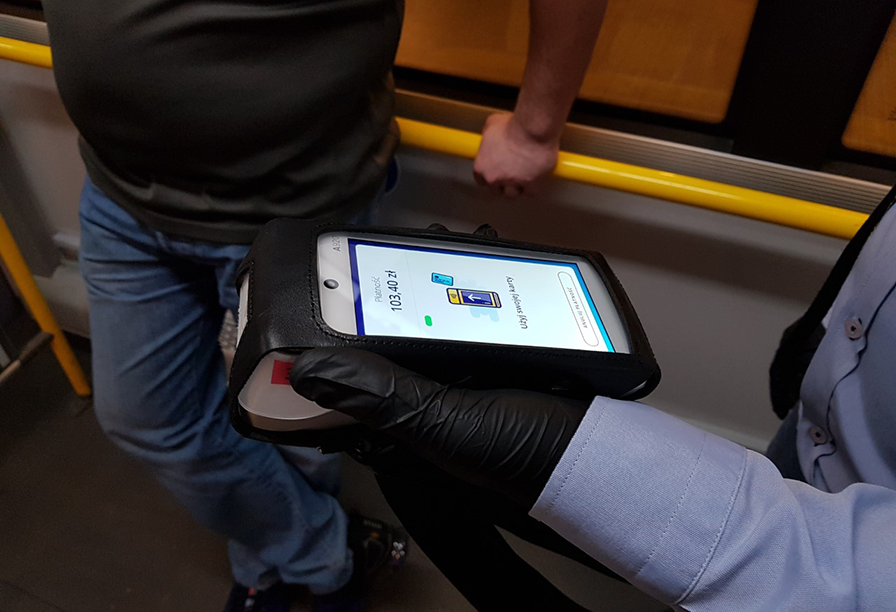 Za jazdę bez biletów grozi nie tylko mandat, ale i ograniczenie wolności. Nieuczciwym pasażerom komunikacji miejskiej od przyszłego roku będzie jeszcze trudniej uniknąć tych kar. Zarząd Transportu Metropolitalnego rozpoczął nabór na pięćdziesięciu kontrolerów. Mają oni rozpocząć pracę w styczniu.
Organizator transportu poszukuje aż 50 osób na stanowisko referenta w Wydziale Kontroli Biletów. Chodzi o – popularnie nazywanych – kontrolerów biletów lub kanarów. Głównymi zadaniami tych osób będzie m.in. sprawdzanie podróżnym biletów, nakładanie opłat dodatkowych, czyli mandatów oraz kontrola jakości usług przewozowych. ZTM oczekuje od kandydatów m.in. znajomości układu komunikacyjnego Metropolii, znajomości wewnętrznych przepisów – Regulaminu przewozu i Taryfy przewozu osób i bagażu w komunikacji zbiorowej, a także sumienności, odpowiedzialności oraz umiejętności radzenia sobie ze stresem i wysokiej kultury osobistej.
Miejscem pracy nowo zatrudnionych będzie obszar Metropolii i gmin ościennych. ZTM to pod wieloma względami największy organizator transportu w Polsce. Świadczy usługi w 56 gminach i zapewnia przejazdy na ok. 450 liniach autobusowych, tramwajowych i trolejbusowych. Niemal podwajając liczbę kontrolerów ZTM chce zintensyfikować działania w tych pojazdach. Szczególnie uwzględnione zostaną obrzeża sieci komunikacyjnej.
Sposobów na zakup biletu jest co najmniej kilka. Można skorzystać m.in. z portalu internetowego, aplikacji mobilnych, czy też z bardziej tradycyjnych form, np. zaopatrzyć się w bilet w kiosku lub w automacie biletowym. Możliwości jest sporo. I choćby właśnie z tego powodu, ale przede wszystkim z szacunku dla uczciwych pasażerów, ZTM będzie od początku przyszłego roku jeszcze częściej sprawdzać bilety i nakładać opłaty dodatkowe za ich brak. Zresztą nie tylko na karach finansowych może się skończyć. Podróżujący bez ważnego biletu powinni również liczyć się z konsekwencjami karnymi. Kiedy pasażer w ciągu roku nie uiścił dwóch nałożonych opłat dodatkowych i po raz trzeci podróżuje bez ważnego biletu, popełnia wykroczenie, tzw. szalbierstwo. Wówczas sąd może wydać wyrok ograniczenia wolności i nałożyć obowiązek wykonania prac społecznych.
Szczegółowe informacje dot. procesu rekrutacji na stanowisko kontrolera biletów dostępne są w zakładce BIP – Praca – Oferty pracy na stronie internetowej ZTM: https://bip.metropoliaztm.pl/oferty-pracy/403.
News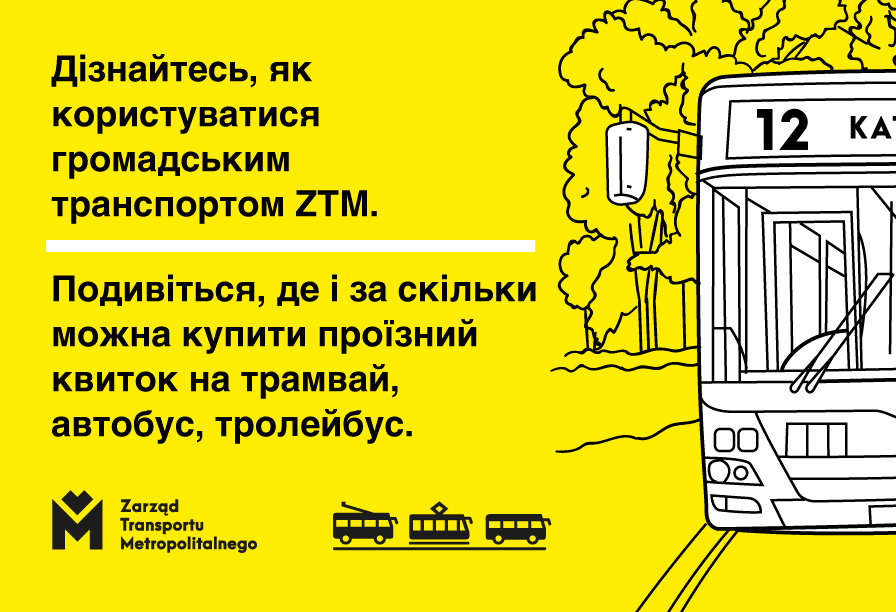 The possibility to use the urban public transport for free for citizens of Ukraine, who crossed the border in February, ends on the 31st of May. Already now we suggest, where you can buy a ticket and how to use the urban transport of the Metropolitan Transport Authority (ZTM).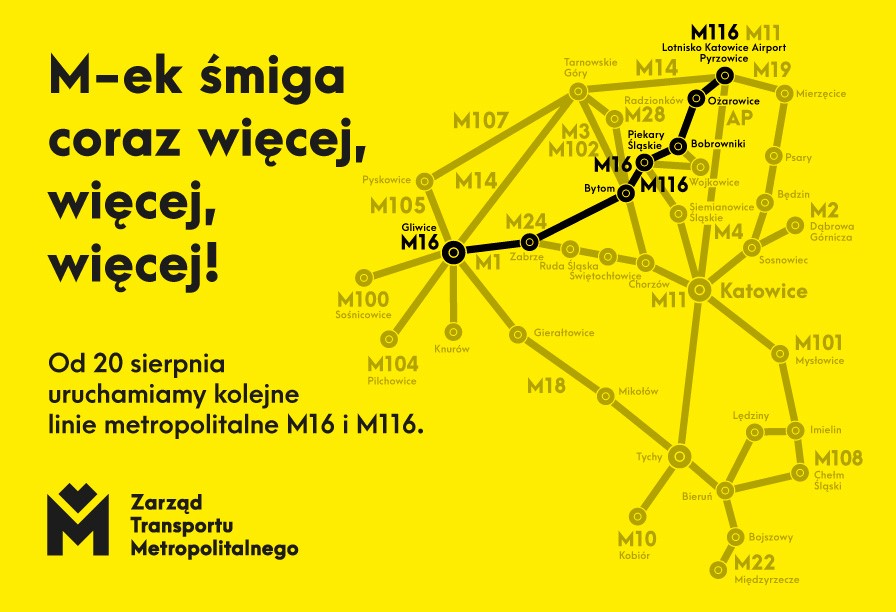 On the 20th of August buses of a new metropolitan line will appear on the Metropolis streets. Line M16/M116 will connect Gliwice and Zabrze with Bytom, Piekary Śląskie, municipality of Bobrowniki, and the Airport in Pyrzowice. The line will be operating all the week and round-the-clock.