Informacja po defiladzie "Wierni Polsce"
Publication date: 16.08.2019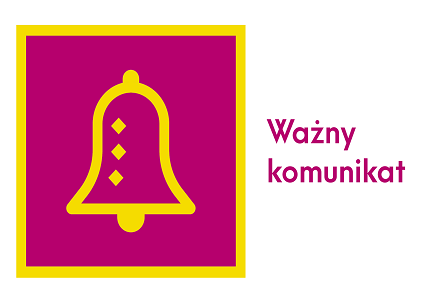 Szanowni Państwo,
Zarządu Transportu Metropolitalnego organizacją transportu publicznego zajmuje się od zaledwie ośmiu miesięcy.
To bardzo krótki okres, zważywszy na fakt, że decyzja o przekazaniu nam tego zadania zapadła pod koniec 2018 roku.
To również bardzo niewiele czasu, jeśli weźmiemy pod uwagę, że ramowy plan rozkładów jazdy dla wszystkich autobusów, tramwajów i trolejbusów musi zostać przyjęty z rocznym wyprzedzeniem, a więc plan, który aktualnie realizujemy, został przyjęty przez naszych poprzedników. Dotyczy to funkcjonowania transportu w dni robocze pomiędzy świętami, w które komunikacja miejska kursuje jak w dni wolne (dodajmy, że już w lutym 2019 roku podjęliśmy decyzję, że w 2020 roku komunikacja miejska w takie dni będzie jeździła jak w dni robocze) czy wprowadzenia możliwości bezpłatnego podróżowania komunikacją miejską.
Zwiększenie częstotliwości kursowania autobusów w tych dniach oraz wprowadzenie ew. bezpłatnych przejazdów, wiąże się ze wzrostem kosztów funkcjonowania komunikacji miejskiej. Wzrost kosztów funkcjonowania komunikacji miejskiej oznacza wzrost składki zmiennej, która wpłacana jest przez poszczególne gminy i miasta na sfinansowanie transportu publicznego. Natomiast wysokość składki zmiennej na następny rok, musi być przyjęta przez gminy najpóźniej 6 miesięcy wcześniej (do 30 czerwca).
Frekwencja na defiladzie z okazji Święta Wojska Polskiego była zaskoczeniem dla wszystkich. Informacje przekazywane nam wcześniej przez Organizatorów wskazywały, że w wydarzeniu tym może wziąć udział od ok. 40 do 100 tys. osób. Tymczasem 15 sierpnia na trasie przejazdu wojska, zgromadziło się ok. 200 tys. mieszkańców.
Musimy pamiętać, że jeśli w wydarzeniu bierze udział dwa razy więcej osób niż zakładały wcześniejsze prognozy, to potrzebny nakład pracy i zaangażowanie finansowe jest wówczas wielokrotnie większe. Koszty związane z obsługą komunikacji miejskiej, z której w krótkim czasie mogło skorzystać ok. 200 tys. osób, znacznie przewyższało środki, które ZTM ma zabezpieczone na ten rok. Biorąc to pod uwagę, zrobiliśmy wszystko, co było w zasięgu naszych możliwości. Kluczowym jest również, aby w sztabie przygotowującym tego typu wydarzenia, brali udział również pracownicy ZTM. Pozwoliłoby to na bieżąco i bezpośrednio rozwiązywać problemy dotyczące utrudnień i zmian organizacji ruchu.
Jeszcze przed oficjalnym rozpoczęciem defilady, gdy docierały do nas sygnały o bardzo trudnej sytuacji - najszybciej jak było to możliwe oraz uwzględniając dostępne przez nas możliwości, podejmowaliśmy różne działania, aby maksymalnie złagodzić skutki niewystarczającej liczby połączeń, które pozwoliłyby wszystkim pasażerom dotrzeć do centrum Katowic na czas.
Wspólnie z operatorami m.in. wymienialiśmy mniejsze pojazdy na większe, realizowaliśmy wcześniej nieplanowane połączenia dodatkowe oraz wydłużyliśmy trasę przejazdów linii specjalnych.
Niemniej jednak zdajemy sobie sprawę, że wczorajsze wydarzenie pokazało, co musi zostać poprawione. Na pewno musimy przygotować różne warianty funkcjonowania komunikacji miejskiej i kosztów z tym związanych, by przedstawić organizatorom imprez masowych skalę działań, które muszą zostać przez nas podjęte, aby zapewnić uczestnikom bezpieczny dojazd w miejsce wydarzenia.  Przygotowane przez nas warianty będą zróżnicowane i uzależnione od szacowanej liczby uczestników.
W Zarządzie Transportu Metropolitalnego decyzje dotyczące funkcjonowania komunikacji miejskiej, w tym m.in. planowanie objazdów oraz zmian w zakresie liczby realizowanych połączeń, podejmuje specjalnie powołany do tego zespół pracowników.
Jednak efekty jego prac są uzależnione od przepływu informacji pomiędzy podmiotami zaangażowanymi w dane przedsięwzięcie – organizację wydarzenia, prowadzenie prac remontowych itp.
Dlatego też niezmiernie ważna jest rzetelność, dokładność i szczegółowość informacji, przekazywanych ZTM przez organizatorów. Wczoraj, w miarę naszych możliwości i środków, staraliśmy się wesprzeć Organizatora defilady "Wierni Polsce". Zdajemy sobie sprawę, że nie wszystko możemy przewidzieć od razu; rozumiemy, że w prognozach i szacunkach mogą zajść znaczące zmiany. W tym przypadku najważniejszym jest to, z jakim wyprzedzeniem czasowym takie informacje do nas docierają. To kluczowe, aby zapewnić sprawne funkcjonowanie komunikacji miejskiej.
Przepraszamy wszystkich pasażerów, których spotkały wczoraj niedogodności podczas podróży. Systematycznie podejmujemy działania, aby wprowadzić zmiany jakościowe w funkcjonowaniu komunikacji miejskiej.
Zarząd Transportu Metropolitalnego
News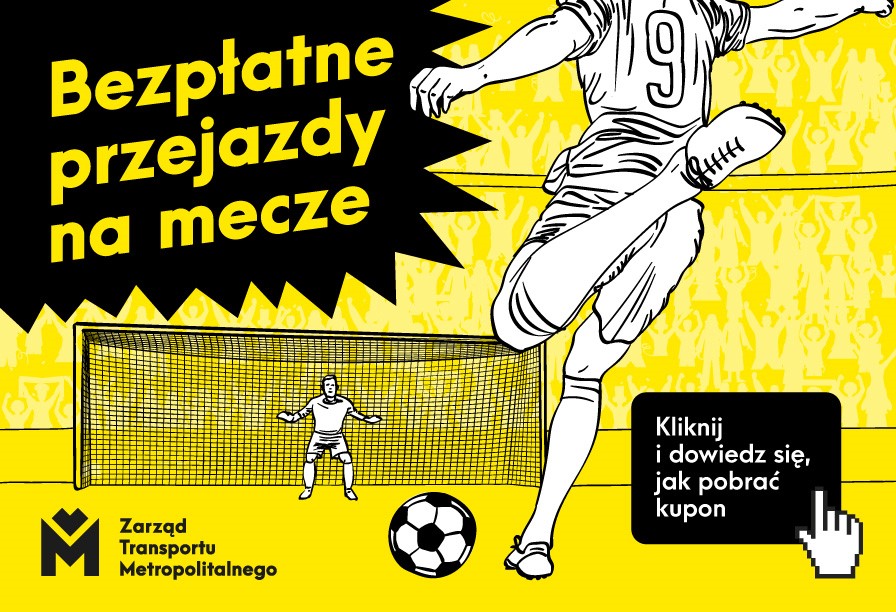 Persons watching the Friday match between teams of Poland and Czech Republic, in the 'U20 Eight Nations Tournament', will be able to use for free all the connections of the urban transport organised by the ZTM. It is enough to hold the entry ticket and a special coupon.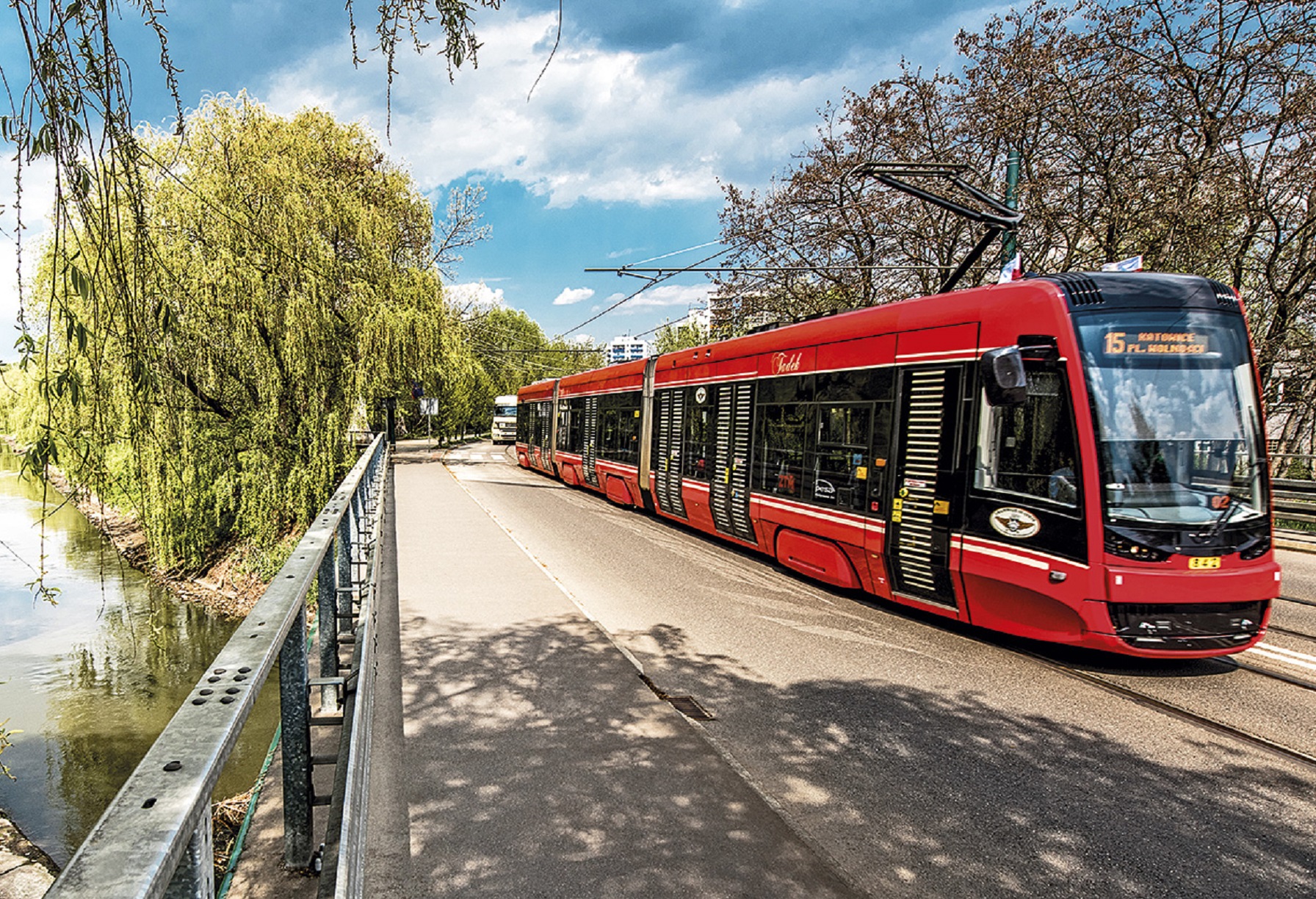 Początek kwietnia przyniesie szereg zmian w organizacji ruchu tramwajowego na trasach łączących Katowice i Chorzów, Katowice i Sosnowiec oraz Świętochłowice i Chorzów. W jednych miejscach ruch tramwajów zostanie wznowiony, w innych wstrzymany. Wszystko to związane jest z realizacją zadań inwestycyjnych prowadzonych przez spółkę Tramwaje Śląskie S.A.