Kolejne nowe wagony tramwajowe
Publication date: 02.11.2020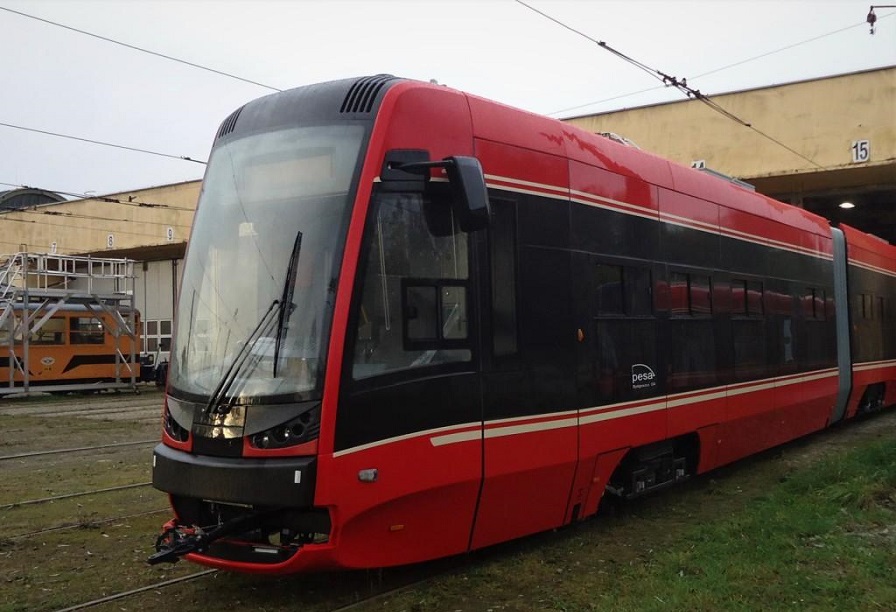 W zakresie sieci tramwajowej ZTM ostatnio dzieje się bardzo dużo. Prowadzone są inwestycje, poprawiające jakość torowisk w Metropolii, budowane i planowane są nowe trasy. Kupowany jest również nowy tabor, który pozwala odesłać na zasłużoną emeryturę inne wagony.
Tym razem do Katowic przyjechał tramwaj wyjątkowo długi. Jest to pojazd marki Pesa z serii 2012N-10. W nocy z piątku na sobotę dotarł on do zajezdni tramwajowej w katowickim Zawodziu. To pierwszy z ośmiu tego typu wagonów produkowanych na zlecenie spółki Tramwaje Śląskie i jeden z 35 od Pesy. Zamówiono bowiem pojazdy o dwóch długościach – 25-metrowe oraz 32-metrowe. Wcześniej informowaliśmy o krótszych egzemplarzach. Część dostarczonych już wagonów wozi pasażerów w Katowicach. Kolejne są w trakcie produkcji.
Laweta z nowym wagonem dotarła do zajezdni w Katowicach w sobotę 31.10. Tu wagon będzie przygotowywany do badań homologacyjnych. Podobnie jak w przypadku wagonów krótszych, dynamiczne badania homologacyjne zostaną przeprowadzone na naszej infrastrukturze. Odbiory rozpoczną się po uzyskaniu świadectwa homologacji.
W serii tramwajów 25-metrowych producent dostarczył do tej pory dziewięć wagonów, z których dwa wożą pasażerów na linii nr 36, dwa od poniedziałku (dziś, 2.11) jeżdżą na linii nr 16, trzy kolejne są już odebrane i służą jako wozy szkoleniowe, natomiast dwa przywiezione w tym tygodniu czekają na odbiory.
Umowa obejmuje dostawę 35 nowych tramwajów: 27 wagonów 25-metrowych oraz 8 pojazdów 32-metrowych.
News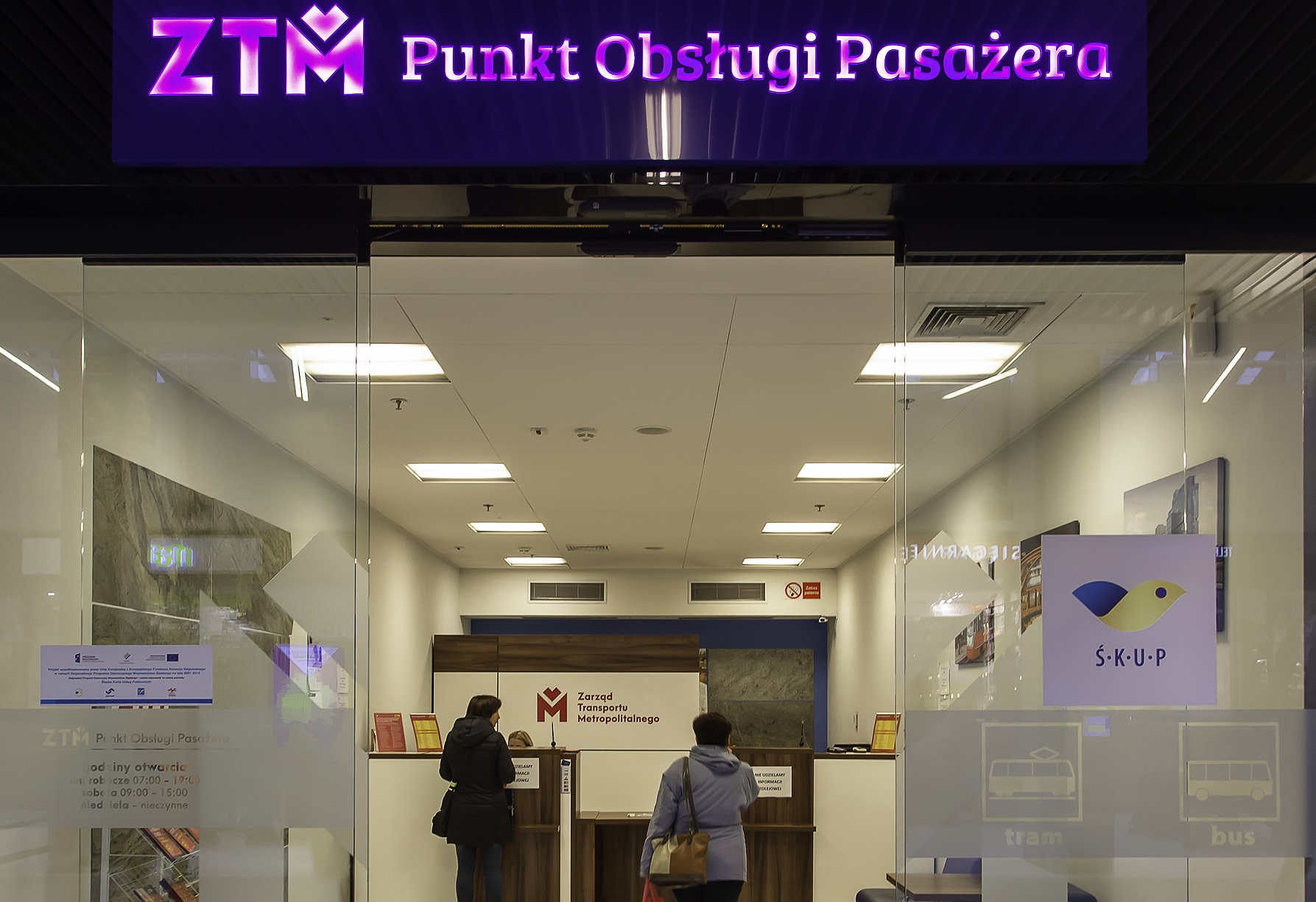 W trosce o podróżnych oraz pracowników organizatora transportu, wprowadziliśmy wiele zmian w zakresie obsługi pasażerów. Poniżej przedstawiamy najważniejsze informacje dotyczące obsługi pasażerów, m.in. w zakresie kupna i zwrotu biletów w czasie stanu epidemii.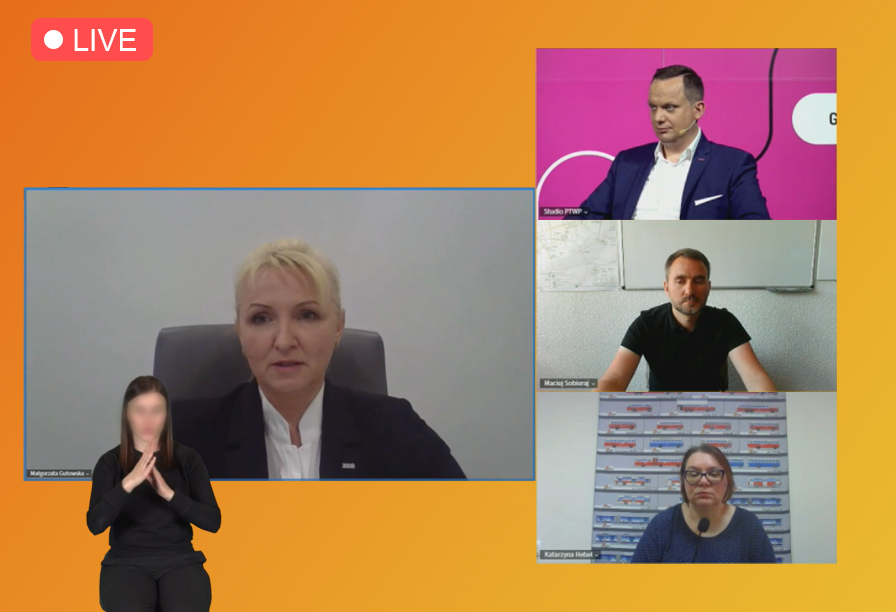 8 czerwca odbyła się w ramach Kongresu Polityki Miejskiej debata "Czego nauczyła nas pandemia - perspektywa transportu publicznego". Uczestniczyli w niej eksperci z 4 instytucji - dyrektor Małgorzata Gutowska oraz zastępca dyrektora ds. handlowych Andrzej Stangret z Zarządu Transportu Metropolitalnego, zastępca dyrektora ds. transportu Maciej Sobieraj z Zarządu Dróg i Transportu w Łodzi i zastępca dyrektora Zarządu Komunikacji Miejskiej w Gdyni Katarzyna Hebel.