Koncert "Scenozstąpienie" – bezpłatne przejazdy i objazdy autobusowe
Publication date: 07.06.2019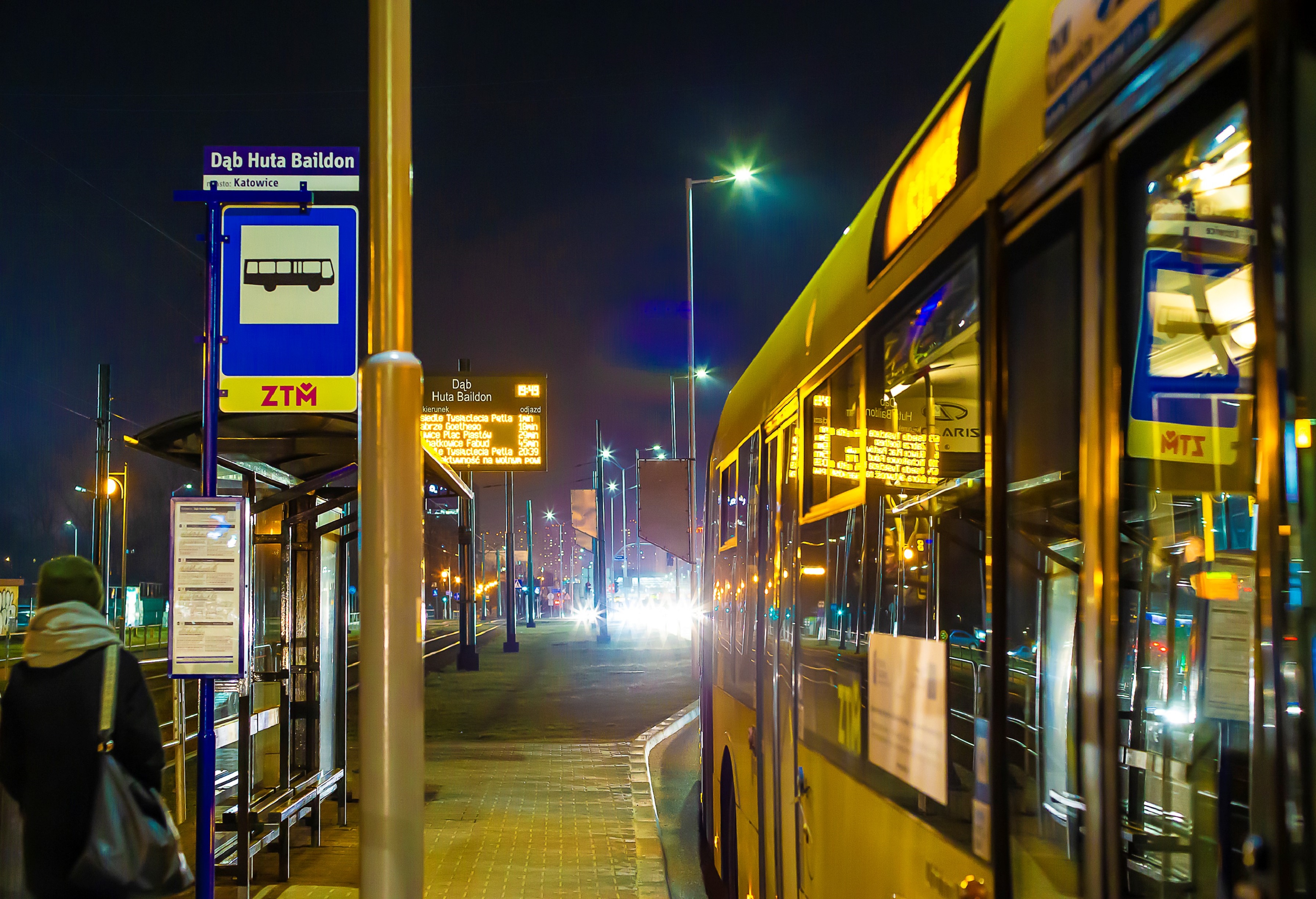 Dodatkowe kursy, większe autobusy oraz objazdy – oto zmiany, które wprowadzi w komunikacji miejskiej w najbliższą niedzielę Zarząd Transportu Metropolitalnego. Wynikają one z zaplanowanego koncertu "Scenozstąpienie" na Stadionie Śląskim. Organizator przewozów umożliwi także bezpłatny dojazd na wydarzenie oraz powrót z niego. Z informacjami powinni zapoznać się przede wszystkim ci, którzy planują podróż przez dzielnicę Dąb oraz osiedle Tysiąclecia.
Narodowa Orkiestra Symfoniczna Polskiego Radia w Katowicach zapowiada, że zaplanowany na 9 czerwca koncert będzie prawdziwą artystyczną ucztą. Miuoshowi, Jimkowi, Smolikowi towarzyszyć będą m.in. Katarzyna Nosowska, Piotr Rogucki, Abradab oraz Zespół Pieśni i Tańca "Śląsk" im. Stanisława Hadyny.
Na wydarzenie sprzedano 40 tys. wejściówek. Każda z nich będzie upoważniała uczestnika koncertu do skorzystania z bezpłatnych przejazdów komunikacją miejską ZTM. Od godziny 17:00 9 czerwca do godziny 1:00 10 czerwca podczas kontroli w autobusach, tramwajach i trolejbusach wystarczy okazać bilet na koncert.
Niedzielne zmiany dotyczą zarówno komunikacji szynowej, jak i drogowej. Między innymi zwiększone zostaną częstotliwości kursowania tramwajów nr 0, 6, 11 i 19 oraz autobusów nr 138, 674, 808, 820, 840. Ponadto, niektóre z linii autobusowych, tj. 7, 23, 109, 673 i 674, od godziny 15:00 przejeżdżając z centrum Katowic do Osiedla Tysiąclecia będą kursować trasą objazdową. Po obsłudze przystanku Dąb Kościół skierowane one zostaną ulicami Bracką, DTŚ, Jana Pawła II, Piastów. Szczegółowe informacje dostępne są na stronie internetowej Zarządu Transportu Metropolitalnego w zakładce Rozkład jazdy.
News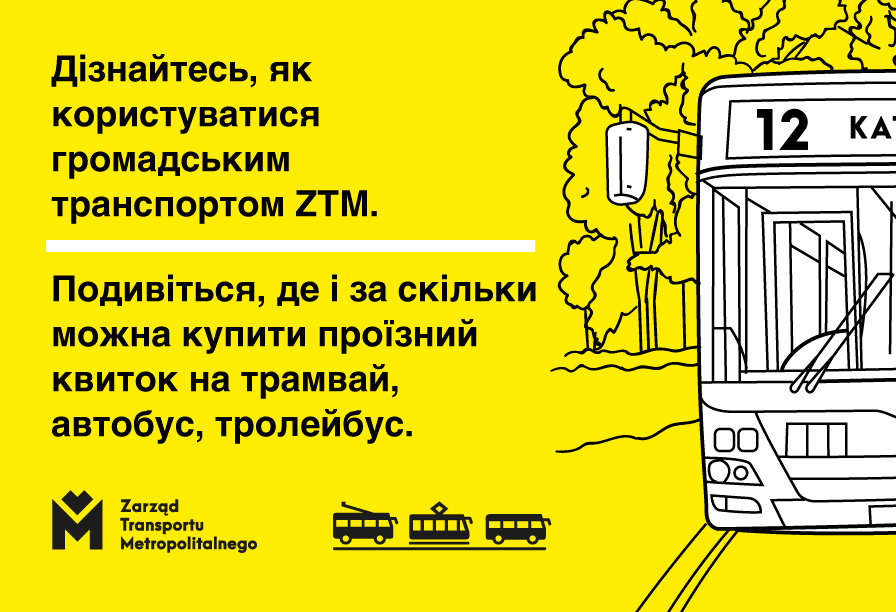 The possibility to use the urban public transport for free for citizens of Ukraine, who crossed the border in February, ends on the 31st of May. Already now we suggest, where you can buy a ticket and how to use the urban transport of the Metropolitan Transport Authority (ZTM).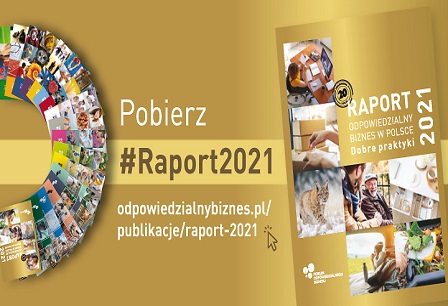 The première of the report 'Responsible Business in Poland. Best Practice' took place during the CSR Fair, organised by the Responsible Business Forum. This is the largest in Poland review of sustainable development initiatives. As many as 6 ZTM practices qualified to it.