Metroticket: from 27 June a common transport offer of the urban transport and Koleje Śląskie
Publication date: 25.06.2019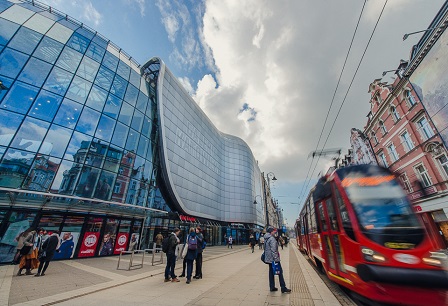 Travelling in the area of the Upper Silesian-Zagłębie Metropolis will be still easier. The Metroticket will be launched on 27 June, which will allow to use the urban transport of the Metropolitan Transport Authority (ZTM) and trains of Koleje Śląskie (KŚ) based on one ticket. It will be possible to buy it in the ZTM sales system, that is at approx. 1000 points of distribution and on the Internet. The last test related to starting the Metroticket, which will last by 26 June, is still ahead of us.
We make the next step to facilitate travelling throughout the entire Metropolis to the residents. Now, at a lower price, based on one offer, they will be able to use all means of public transport - says Mr Kazimierz Karolczak, President of the Management Board of the Upper Silesian-Zagłębie Metropolis.
The Metroticket is a common initiative of the GZM and of the Silesian Voivodeship. The work on starting it continued from October 2018. An it was a lot of it. It was necessary to integrate the ticket offer, to prepare IT systems, and to equip ticket inspectors of Koleje Śląskie with special devices, including the application enabling to read the Metroticket. So far ŚKUP was not present at KŚ.
The Metroticket is to be officially launched on 27 June and ever since it will be available in all ZTM distribution channels. It will be possible to buy it at more than 800 points of sales, 123 ticket machines, 42 Customer Service Points, 10 Passenger Service Points, and on the Internet.
The last phase of IT systems tests started on 24 June, which will last up to Wednesday, 26 June, inclusive. On those days the Metroticket will be available on certain channels, so that the ZTM and Koleje Śląskie employees could check, whether all elements related to its starting work properly.
Passengers using the ŚKUP Customer Portal or ticket machines must remember, that when purchasing it do not start the Metroticket validity date from 24 June, because the official date of its launching will be on Thursday, 27 June.
Let us remind: The Metroticket will be saved on a personalised ŚKUP card. Monthly tickets in a normal variant and with a student concession will be available. Because of specific nature and the difference in concessions applied on the railway and in the urban transport, the second variant may be used by students up to 26 years of age.
On its basis passengers will be able to travel by all ZTM lines and Koleje Śląskie trains on a selected route or on all KŚ railway lines within the GZM.
Under the agreement the Upper SIlesian-Zagłębie Metropolis finances also 15 additional trains on the following routes: Gliwice-Katowice-Dąbrowa Górnicza Ząbkowice, Tychy Lodowisko-Katowice, and Tarnowskie Góry-Katowice. Thirteen of them are already included in the current timetable, and the next two will get on the track at the beginning of September.
- Together with Koleje Śląskie we have been working also on timetables integration. Within a month people travelling in the area of Metropolis will gain a possibility to search on the ZTM website for bus, tram, trolleybus, and train connections - says Mrs Małgorzata Gutowska, the ZTM Director.
Additional rail connections and the common offer, enabling to use both trains and vehicles of the urban transport moving under the logo of Metropolitan Transport Authority (ZTM), are the next actions aimed at encouraging and facilitating travelling by the public transport throughout the GZM area to its residents.
Detailed information on the newly introduced offer is provided in the Metroticket tab.
News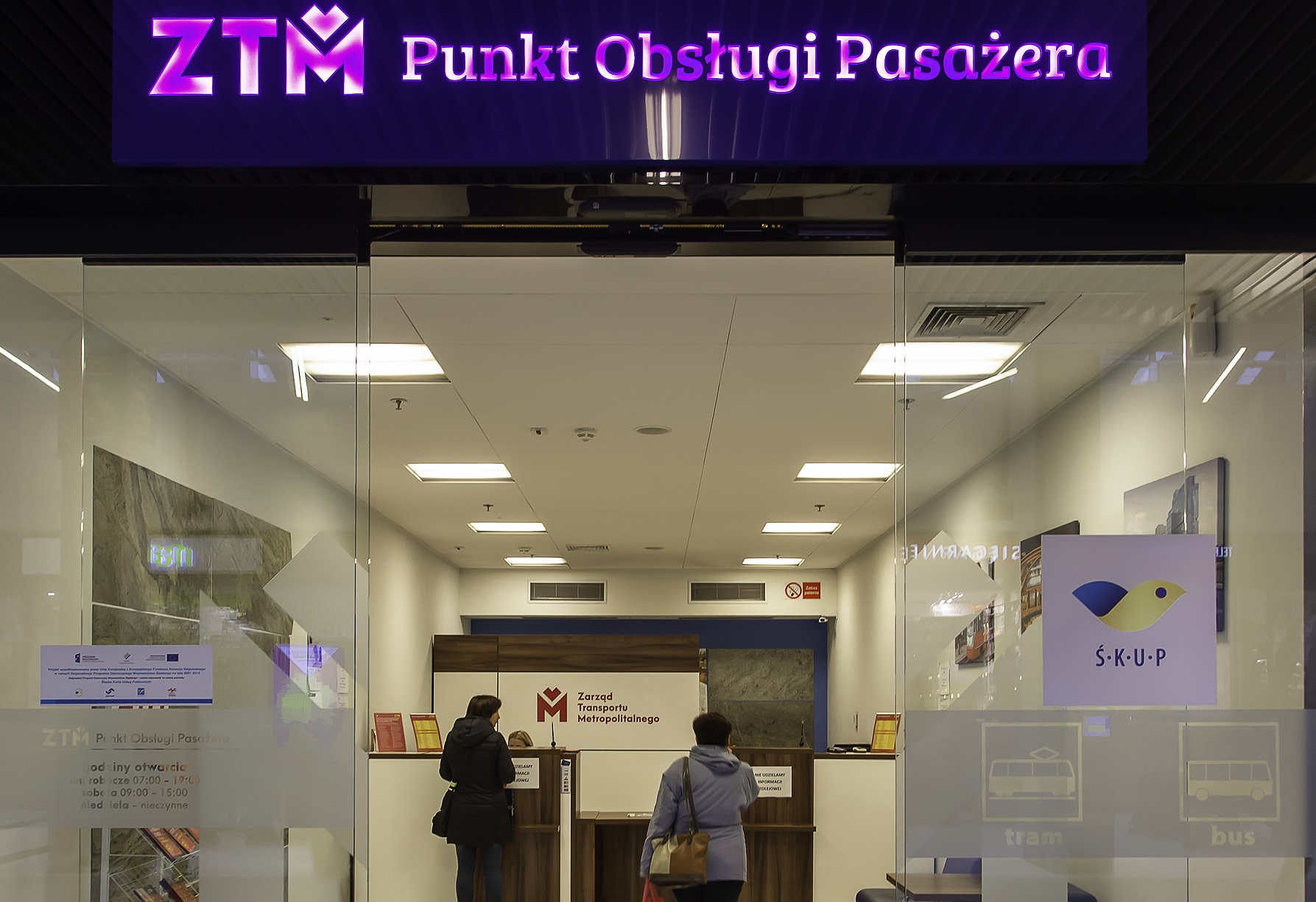 W trosce o podróżnych oraz pracowników organizatora transportu, wprowadziliśmy wiele zmian w zakresie obsługi pasażerów. Poniżej przedstawiamy najważniejsze informacje dotyczące obsługi pasażerów, m.in. w zakresie kupna i zwrotu biletów w czasie stanu epidemii.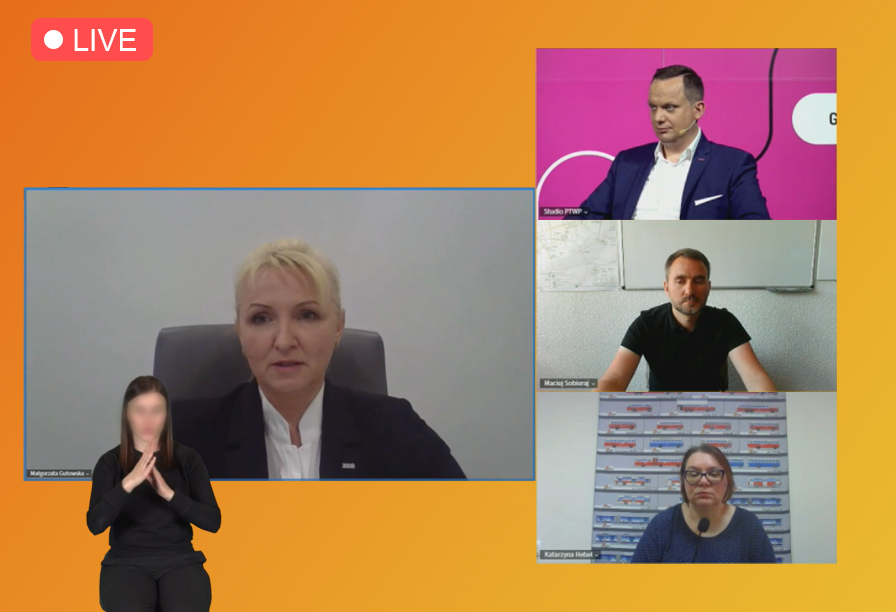 8 czerwca odbyła się w ramach Kongresu Polityki Miejskiej debata "Czego nauczyła nas pandemia - perspektywa transportu publicznego". Uczestniczyli w niej eksperci z 4 instytucji - dyrektor Małgorzata Gutowska oraz zastępca dyrektora ds. handlowych Andrzej Stangret z Zarządu Transportu Metropolitalnego, zastępca dyrektora ds. transportu Maciej Sobieraj z Zarządu Dróg i Transportu w Łodzi i zastępca dyrektora Zarządu Komunikacji Miejskiej w Gdyni Katarzyna Hebel.