Metrolinia M14 połączy Gliwice i Tarnowskie Góry z lotniskiem. Autobusy wyjadą w trasę 12 marca
Publication date: 10.03.2022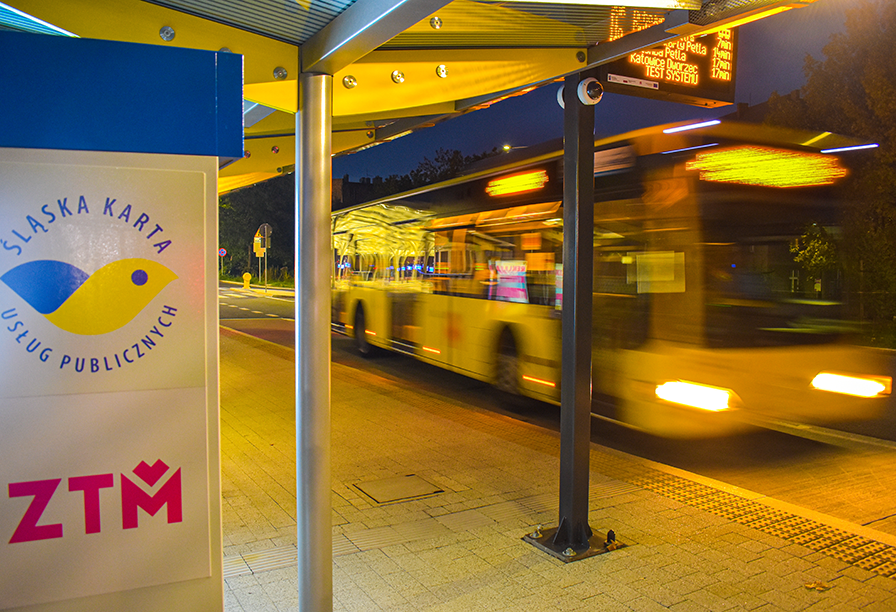 W sobotę (12 marca) na ulice wyjedzie linia metropolitalna M14. Autobusy będą kursować na trasie Gliwice-Ożarowice. Dzięki uruchomieniu nowej metrolinii, mieszkańcy zyskają regularne całodobowe połączenie Tarnowskich Gór z Pyrzowicami. Linia będzie obsługiwana przez nowy tabor Przedsiębiorstwa Komunikacji Metropolitalnej w Świerklańcu.
Linia M14 będzie kursować przez Gliwice i Tarnowskie Góry do Międzynarodowego Portu Lotniczego Katowice Airport w Pyrzowicach, a część kursów również do terminalu Cargo, co zostało dostosowane do systemu zmian tamtejszych pracowników.
Autobusy będą jeździć co 60 minut, przez całą dobę, zarówno w dni robocze jak i wolne od pracy. W godzinach szczytu w dni robocze na odcinku Gliwice Plac Piastów – Tarnowskie Góry Dworzec autobusy będą jeździły częściej – co 30 minut – dzięki uruchomieniu kursów uzupełniających. Wybrane kursy pojadą także na przystanek Gliwice Kujawska, aby ułatwić dojazd studentom i pracownikom Politechniki Śląskiej. Ponadto uruchomione zostaną dwa nowe stanowiska przystanku przy Urzędzie Gminy w Ożarowicach, na ul. Szczotki.
Linia M14 będzie obsługiwana przez nowe autobusy PKM Świerklaniec, które kupiono w ramach przetargu rozpisanego w II kw. ubiegłego roku. Łącznie przewoźnik kupił 25 autobusów firmy MAN Truck&Bus za kwotę 32,5 mln złotych.
Wszystkie pojazdy posiadają klimatyzację, są niskopodłogowe, liczą po 12 m długości i mogą pomieścić 96 pasażerów. Posiadają miejsce przewidziane dla osób z niepełnosprawnościami oraz dla wózka dziecięcego, a także uchwyt dla rowerów z możliwością ich mocowania. Ponadto na wyposażeniu posiadają m.in. system monitoringu wewnętrznego i otoczenia z siedmioma kamerami cyfrowym, przyciski dla pasażerów oznakowane alfabetem Braille'a oraz dynamiczną informację pasażerską - zapowiedzi głosowe, system nadzoru dyspozytorskiego, tablice świetlne.
Nowe pojazdy zostały zakupione przez PKM Świerklaniec z myślą o obsłudze metrolinii. Pierwsze z nich kursują już na liniach M3 i M102. Kolejne wyjadą 12 marca wraz z uruchomieniem linii M14. Co ważne, autobusy posiadają nowe kasowniki i automaty biletowe, umożliwiające płatności zbliżeniowe. GZM zaprezentowała te urządzenia na początku tego roku.
Metrolinie to dodatkowe połączenia autobusowe, które mają usprawnić poruszanie się komunikacją miejską po Metropolii. Obecnie trwa przetarg, który umożliwi uruchomienie w ciągu pół roku kolejnych linii. Według założonego planu będą to M15, M17, M25, M26 i M103. Ich trasy mają przebiegać przez Bobrowniki, Bytom, Czeladź, Dąbrowę Górniczą, Imielin, Katowice, Lędziny, Mysłowice, Piekary Śląskie, Psary, Siemianowice Śląskie, Sławków, Sosnowiec i Tychy.
Pozostałe metrolinie będą uruchamiane w kolejnych miesiącach. Docelowo wszystkich linii metropolitalnych ma być 32.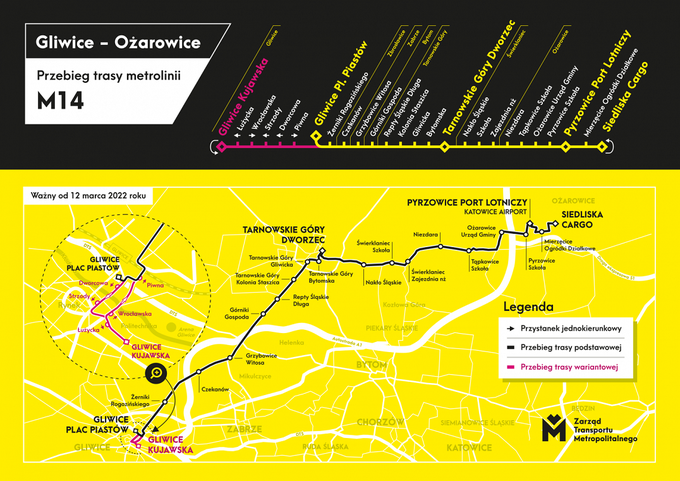 News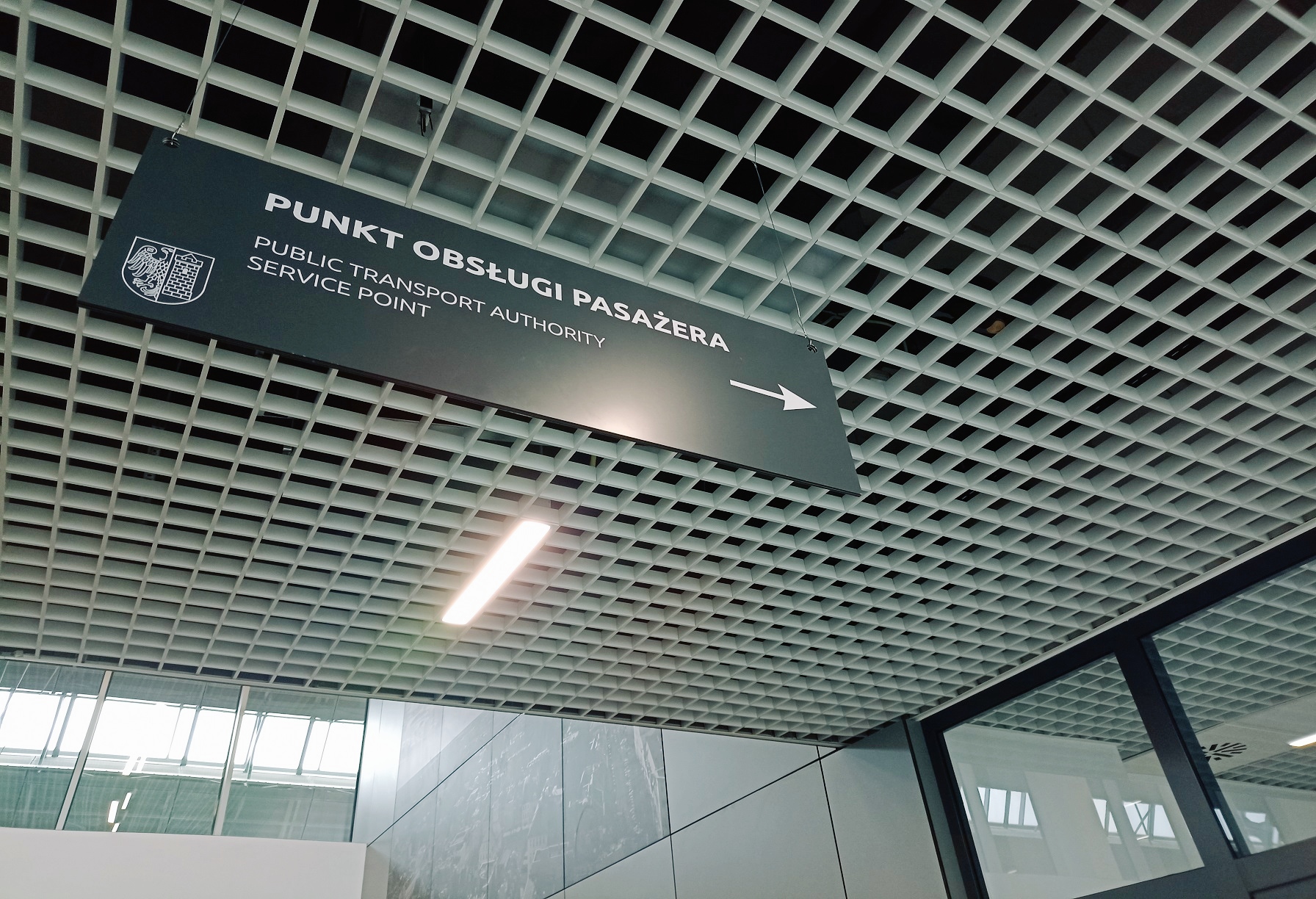 From the 5th of December the POP in Gliwice will be situated in the newly opened Transfer Centre. Passengers will be capable of handling their matters and transfer to the selected means of transport in one place.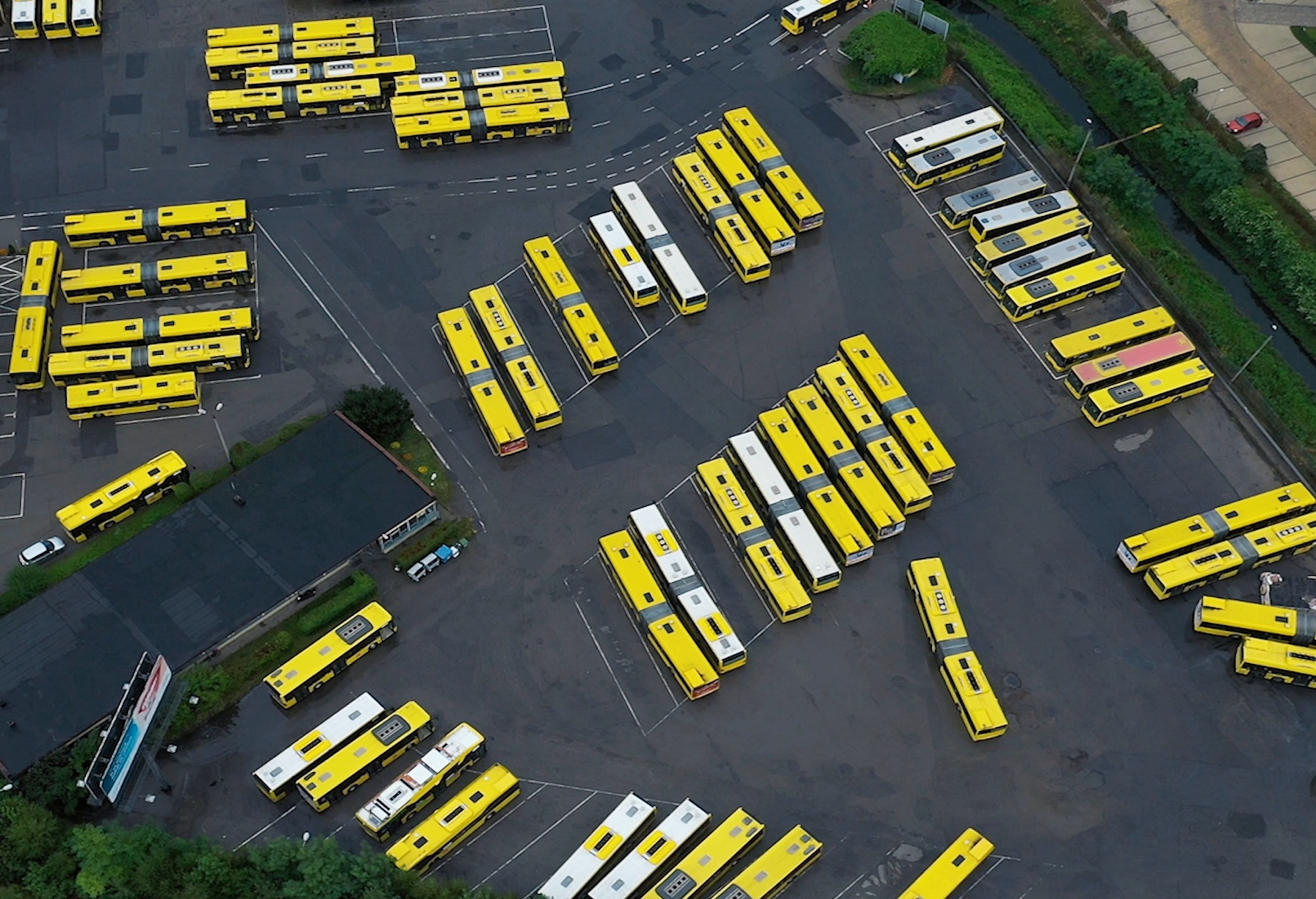 On the 3rd of December, in relation to the commissioning of the Transfer Centre in Gliwice, the operation of approx. 50 bus lines will change within the city area. The Metropolitan Transport Authority (ZTM) emphasises, that these lines also include such, which routes go outside Gliwice and due to that also residents of e.g. Knurów, Pyskowice, and Zabrze should learn about the modifications. To facilitate the use of urban transport for passengers from these cities, the transport organiser has prepared now additional information materials.