FOR THE OFF FESTIVAL YOU WILL GET WITHOUT A TICKET
Publication date: 29.07.2022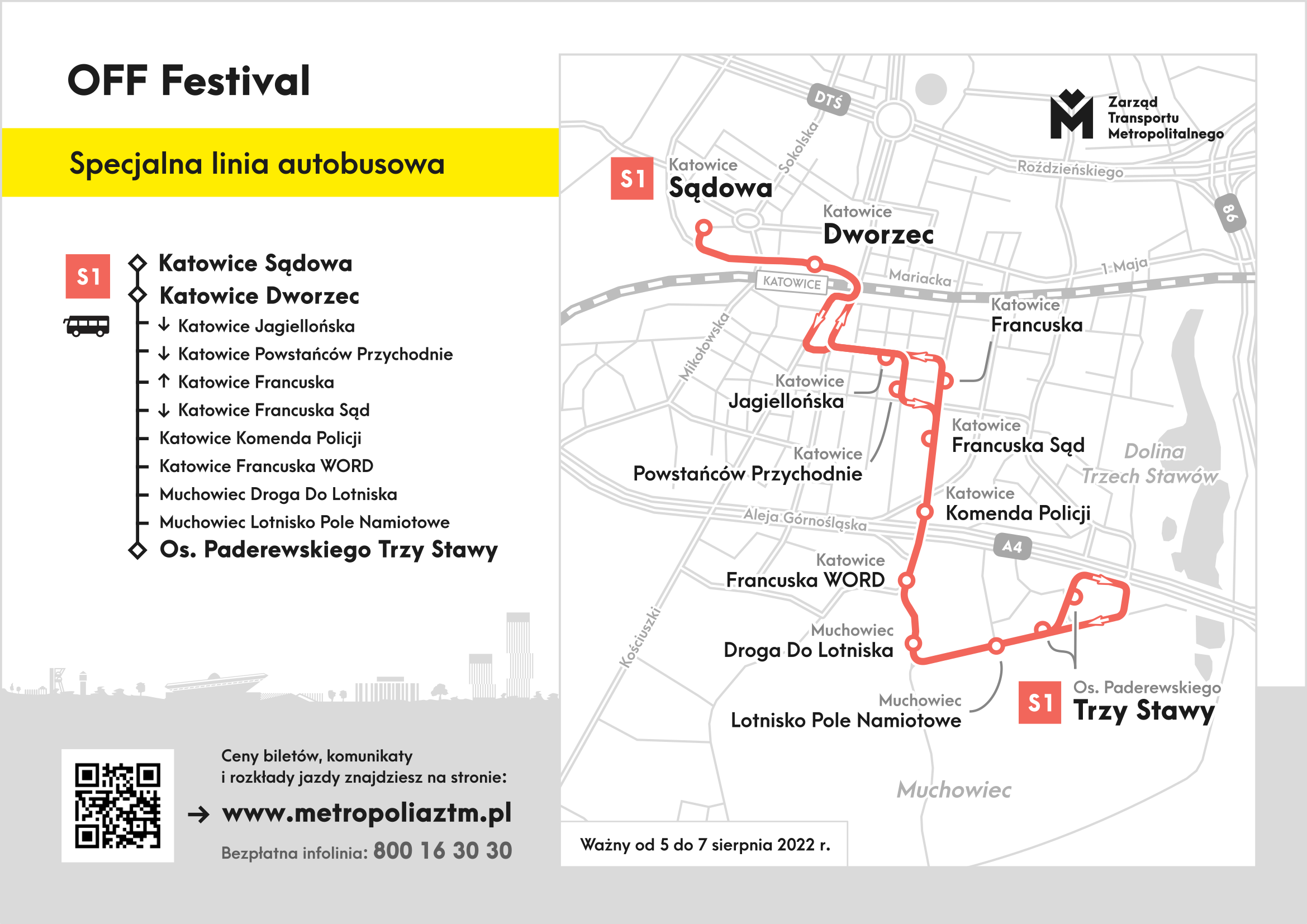 The Metropolitan Transport Authority (ZTM) will start again a free line, S1. This time buses will facilitate getting to and back from the OFF Festival.
After two weeks from the Tauron New Music Festival, the ZTM, in cooperation with the City of Katowice, will start again the special line S1. Connections will be free of charge and it will be possible to use them on all days of OFF Festival, that is from the 5th to 8th of August. 
The buses route will pass through Katowice and will connect Muchowiec with Osiedle Paderewskiego and the very city centre of Katowice, e.g. the PKP railway station and the International Bus Station. The line will operate from approx. 9 am on Friday (5th of August) till approx. 4 am on Monday morning (8th of August). 
At the same time the ZTM informs, that in relation to the planned partial closing of Francuska street, a change of bus line No 110 will be introduced. This modification will take effect already before the start of the OFF Festival, because on the 2nd of August. 
Detailed information, including on the special line S1, together with a map illustrating its route, is available on the ZTM website in the Messages tab. Interested persons can also call the free and operating round-the-clock ZTM hot line. 
News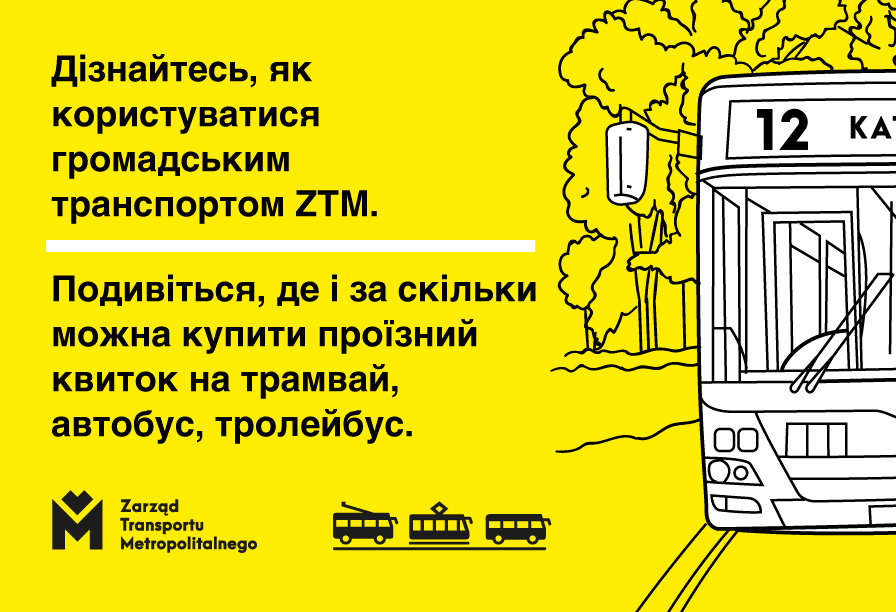 The possibility to use the urban public transport for free for citizens of Ukraine, who crossed the border in February, ends on the 31st of May. Already now we suggest, where you can buy a ticket and how to use the urban transport of the Metropolitan Transport Authority (ZTM).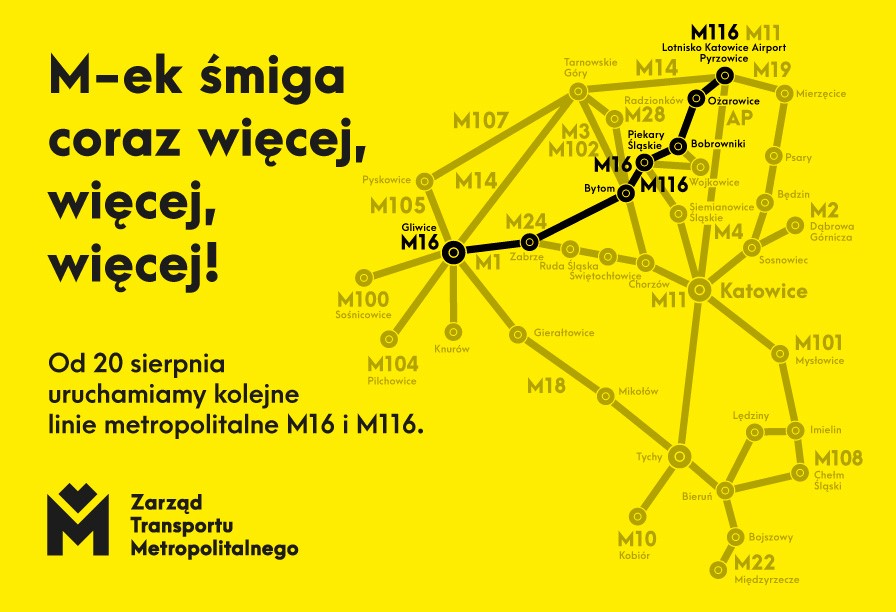 On the 20th of August buses of a new metropolitan line will appear on the Metropolis streets. Line M16/M116 will connect Gliwice and Zabrze with Bytom, Piekary Śląskie, municipality of Bobrowniki, and the Airport in Pyrzowice. The line will be operating all the week and round-the-clock.