17 października rząd wdrożył nowe obostrzenia dotyczące koronawirusa. Trzymamy rękę na pulsie
Publication date: 16.10.2020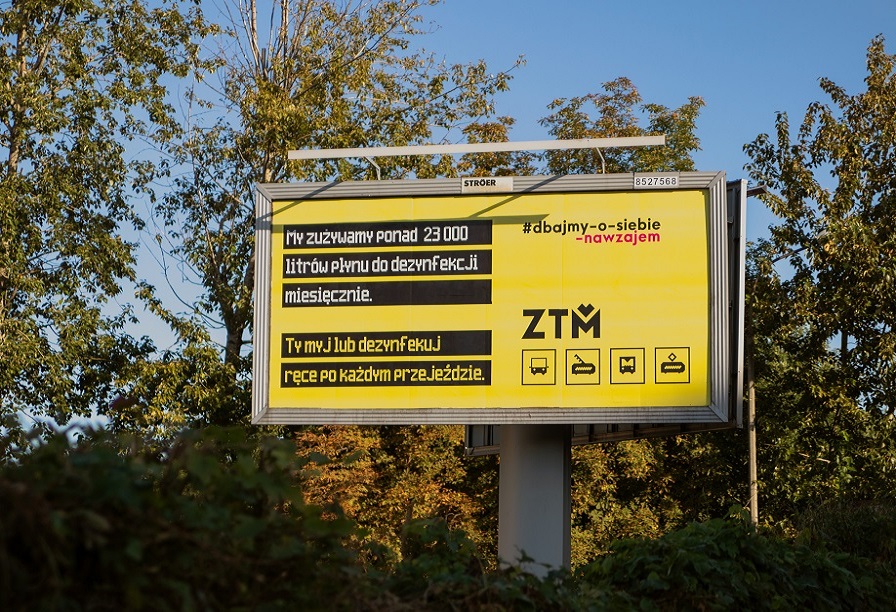 Nowe rozporządzenie rządu zakłada, że w pojazdach komunikacji miejskiej będzie mogło przebywać mniej pasażerów. Każdy autobus, tramwaj czy trolejbus zabierze na pokład tyle osób, ile stanowi 30 proc. wszystkich miejsc siedzących i stojących. Realizując plan postępowania podczas zwiększonej zachorowalności na COVID-19, m.in. wprowadzamy kolejne zmiany w rozkładach jazdy i zachęcamy do podróży tramwajem.
Od 17 października obowiązuje ograniczenie w transporcie zbiorowym do 30% pojemności miejsc siedzących i stojących. To nowe wyzwanie dla wszystkich organizatorów transportu miejskiego i niejako powtórka z tegorocznej wiosny. Jesteśmy do tego przygotowani i realizujemy plan, m.in. zmieniając rozkłady jazdy, dokładając kursy na obleganych liniach autobusowych, wzmacniając ofertę tramwajów oraz na bieżąco badając przepływy pasażerskie na przystankach.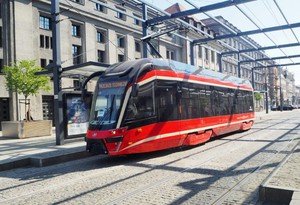 ZTM organizuje transport zbiorowy dla mieszkańców całej Metropolii i obszarów sąsiadujących. Od początku pandemii zadanie to jest szczególne wymagające. Do tej pory wprowadziliśmy prawie 850 zmian w rozkładach jazdy. Na liniach, gdzie frekwencja jest duża, zwiększaliśmy liczbę kursów lub pojazdy mniejsze zastępowaliśmy większymi. Z kolei na trasach, gdzie podróżnych było mniej, oferta przewozowa była ograniczana. Te działania mamy już sprawdzone i wiemy co mamy robić. Po zapowiedzi przez rząd nowych obostrzeń ponownie będziemy je realizować na dużą skalę. Dużą rolę w zapewnieniu możliwie optymalnej liczby kursów na poszczególnych liniach będą odgrywać przewoźnicy, którzy dysponują ograniczoną liczbą pojazdów i kierowców. Istotne jest też finasowanie. Gminy muszą wyrazić zgodę na zwiększenie kosztów funkcjonowania komunikacji miejskiej na ich obszarze.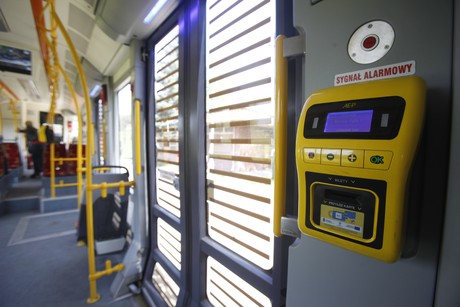 Chociaż setki zmian, ukierunkowanych na dostosowanie oferty przewozowej do potrzeb podróżnych, zostało już wprowadzonych, to plan obejmuje wdrażanie dalszych modyfikacji. W przypadku komunikacji autobusowej, pole manewru nie pozostało duże. Wynika to m.in. z ograniczonych możliwości przewoźników. Większe rezerwy mamy w komunikacji tramwajowej. Tramwaje mają stosunkowo dużą pojemność, więc tam, gdzie to możliwe zachęcamy pasażerów do wyboru transportu szynowego. Zgodnie z zapowiedziami, poza zwiększeniem oferty przewozowej w komunikacji tramwajowej, podróżni mogą również liczyć na zwiększenie częstotliwości najbardziej popularnych tras autobusowych. Do ich obsługi skierujemy m.in. pojazdy z linii lotniskowych. Szczegółowe informacje dotyczące wprowadzanych zmian są i będą publikowane w specjalnym komunikacie na stronie internetowej www.metropoliaztm.pl.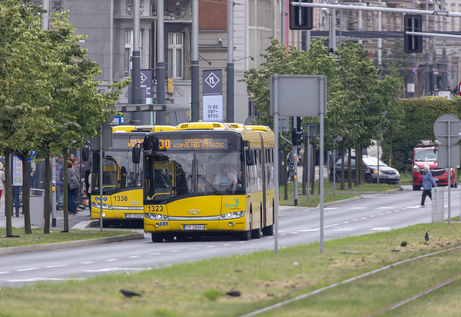 Zarówno nasi pracownicy, jak i przewoźnicy ciężko pracują na to, aby komunikacja miejska była maksymalnie bezpieczna. ­Codziennie dezynfekujemy wszystkie pojazdy specjalnym płynem i prowadzimy wzmożone kontrole wykonywania tego zadania. Zalecamy również automatyczne otwieranie drzwi pojazdów na każdym przystanku, więc nie trzeba dotykać przycisków. Wprowadziliśmy dodatkowe czyszczenie automatów biletowych i wietrzenie pojazdów. Ponadto podjęliśmy się szeroko zakrojonej akcji informacyjnej na temat zachowań pasażerów, m.in. obowiązku zasłaniania ust i nosa czy dezynfekowania rąk po każdym przejeździe. Przez ostatni miesiąc prowadziliśmy kampanię na billboardach, w prasie i radiu. A odpowiednie informacje można przeczytać w pojazdach ZTM. 
Apelujemy, aby w związku z dynamicznie wprowadzanymi zmianami w komunikacji miejskiej, rozkłady jazdy sprawdzać na stronie internetowej w zakładce Rozkłady i Komunikaty. W wyniku wdrażania tak wielu korekt niestety nie jest możliwe zamieszczanie aktualnych informacji na przystankach autobusowych. Organizator transportu zachęca również do tego, aby pasażerowie zgłaszali, na których liniach i w jakich godzinach miało miejsce przepełnienie pojazdów komunikacji miejskiej – wówczas, w miarę możliwości, oferta transportowa będzie zwiększana. Liczymy na dialog z pasażerami. Jak głosi hasło naszej kampanii: #dbajmy-o-siebie-nawzajem.
News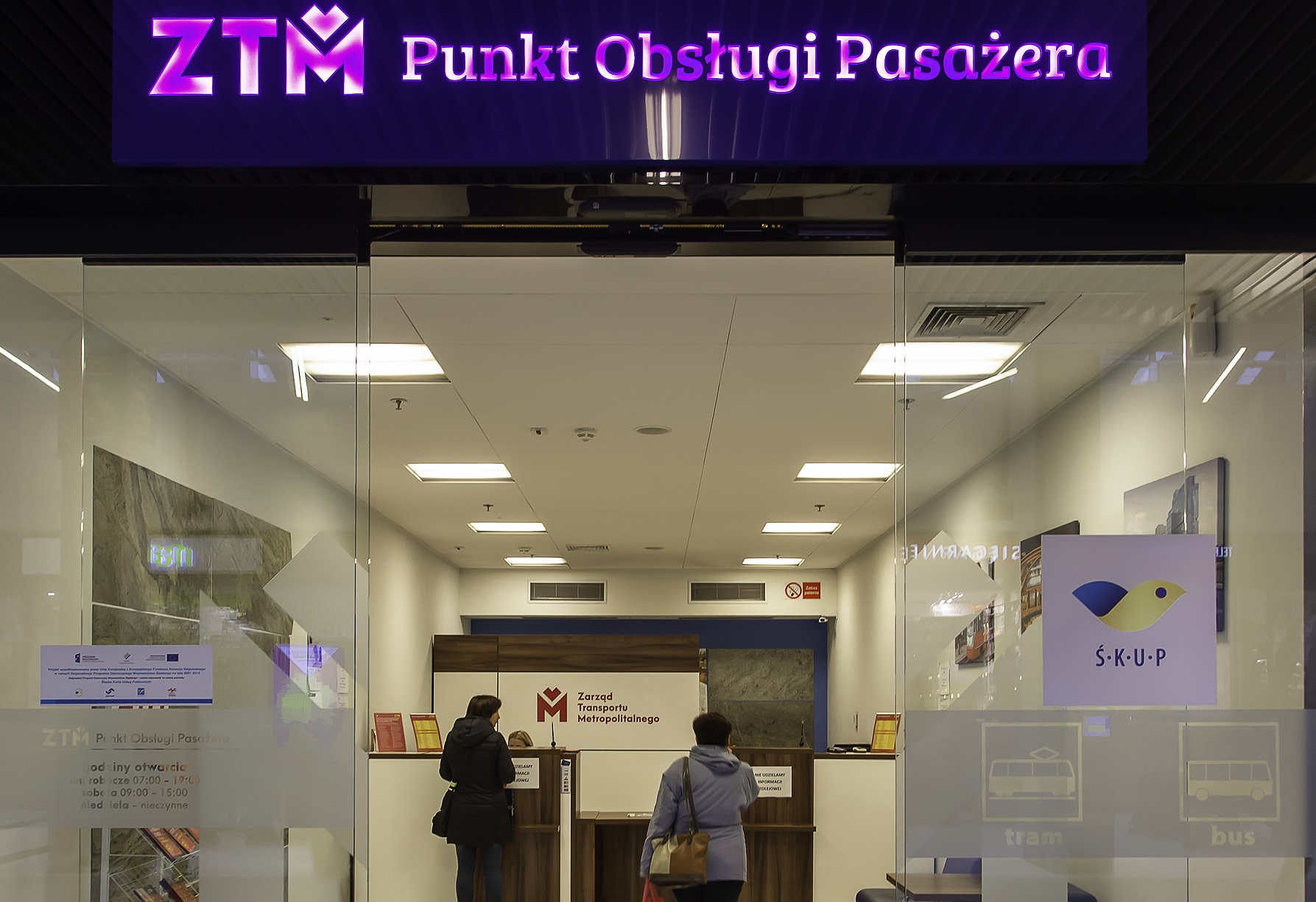 W trosce o podróżnych oraz pracowników organizatora transportu, wprowadziliśmy wiele zmian w zakresie obsługi pasażerów. Poniżej przedstawiamy najważniejsze informacje dotyczące obsługi pasażerów, m.in. w zakresie kupna i zwrotu biletów w czasie stanu epidemii.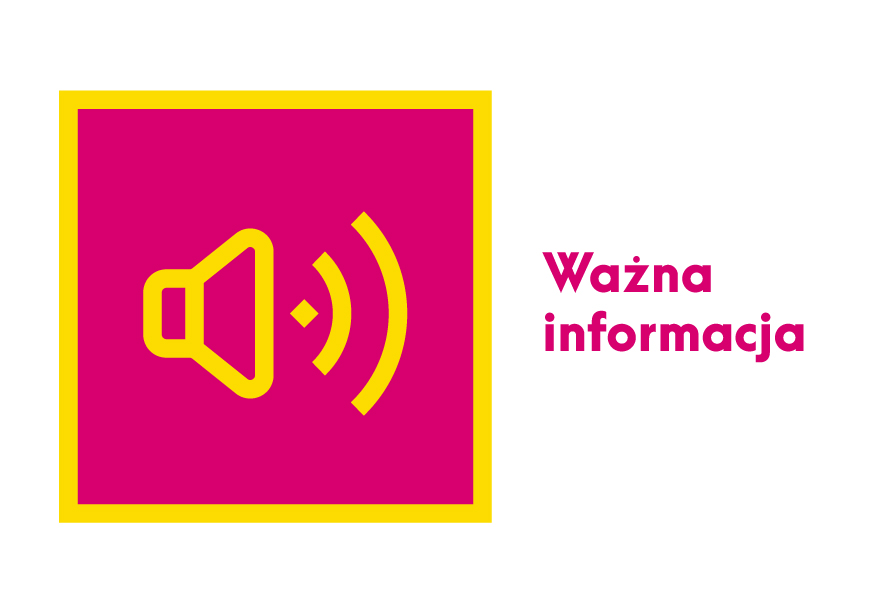 W związku z niezależnymi od ZTM pracami serwisowymi niektóre funkcjonalności Systemu Dynamicznej Informacji Pasażerskiej są tymczasowo niedostępne.