Nowy wagon Modertans dla Tramwajów Śląskich
Publication date: 17.02.2020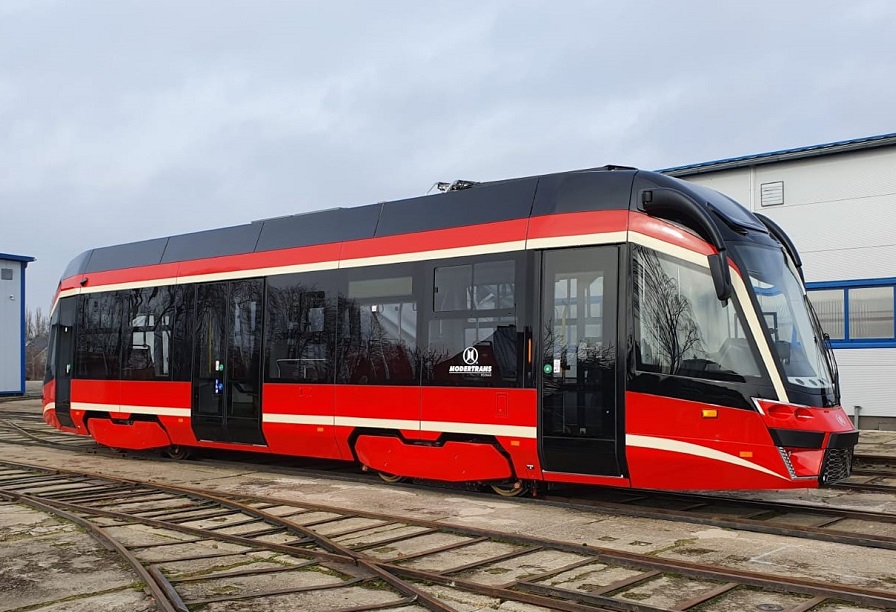 Blisko dwa lata temu Tramwaje Śląskie podpisały umowę z firmą Modertrans Poznań na dostawę 10 nowych wagonów jednoczłonowych. Jeden z nich w weekend został skierowany na proces homologacji.
W sobotę 15 lutego nowy tramwaj został przewieziony do MPK w Poznaniu, gdzie będzie przechodził proces homologacyjny. Po jego zakończeniu ma zostać przekazany spółce Tramwaje Śląskie. Zgodnie z planem ma to nastąpić w marcu.
Konstrukcja i design zewnętrzny serii wagonów dla spółki Tramwaje Śląskie bazuje na rozwiązaniach z pojazdów Moderus Gamma. Wagon jest niemal w połowie niskopodłogowy, osadzony na nowoczesnych wózkach trakcyjnych. W części pasażerskiej tramwaju znalazły się m.in.: klimatyzacja, ładowarki USB, rampa ułatwiająca wjazd wózków do tramwaju, inteligentne urządzenia wizualnej i fonicznej informacji pasażerskiej i wiele innych.
Produkcja pozostałych wagonów – jak zapewnia producent – realizowana jest zgodnie z harmonogramem. Jej zakończenie ma nastąpić w czerwcu.
Zakup 10 wagonów jednoczłonowych z poznańskiego Modertransu to pierwsze z dwóch zadań taborowych realizowanych przez Tramwaje Śląskie S.A. Działania podejmowane są w ramach "Zintegrowanego projektu modernizacji i rozwoju infrastruktury tramwajowej w Aglomeracji Śląsko – Zagłębiowskiej wraz z zakupem taboru tramwajowego", współfinansowanego przez Unię Europejską. Umowę z firmą Modertrans Poznań podpisano w Chorzowie 8.03.2018 r. Wartość zamówienia to niespełna 29 mln zł netto. Umowa zawiera również prawo opcji, z którego Tramwaje Śląskie będą chciały skorzystać w ramach etapu III Projektu, domawiając dodatkowo 5 wagonów jednokierunkowych o tych samych parametrach.
News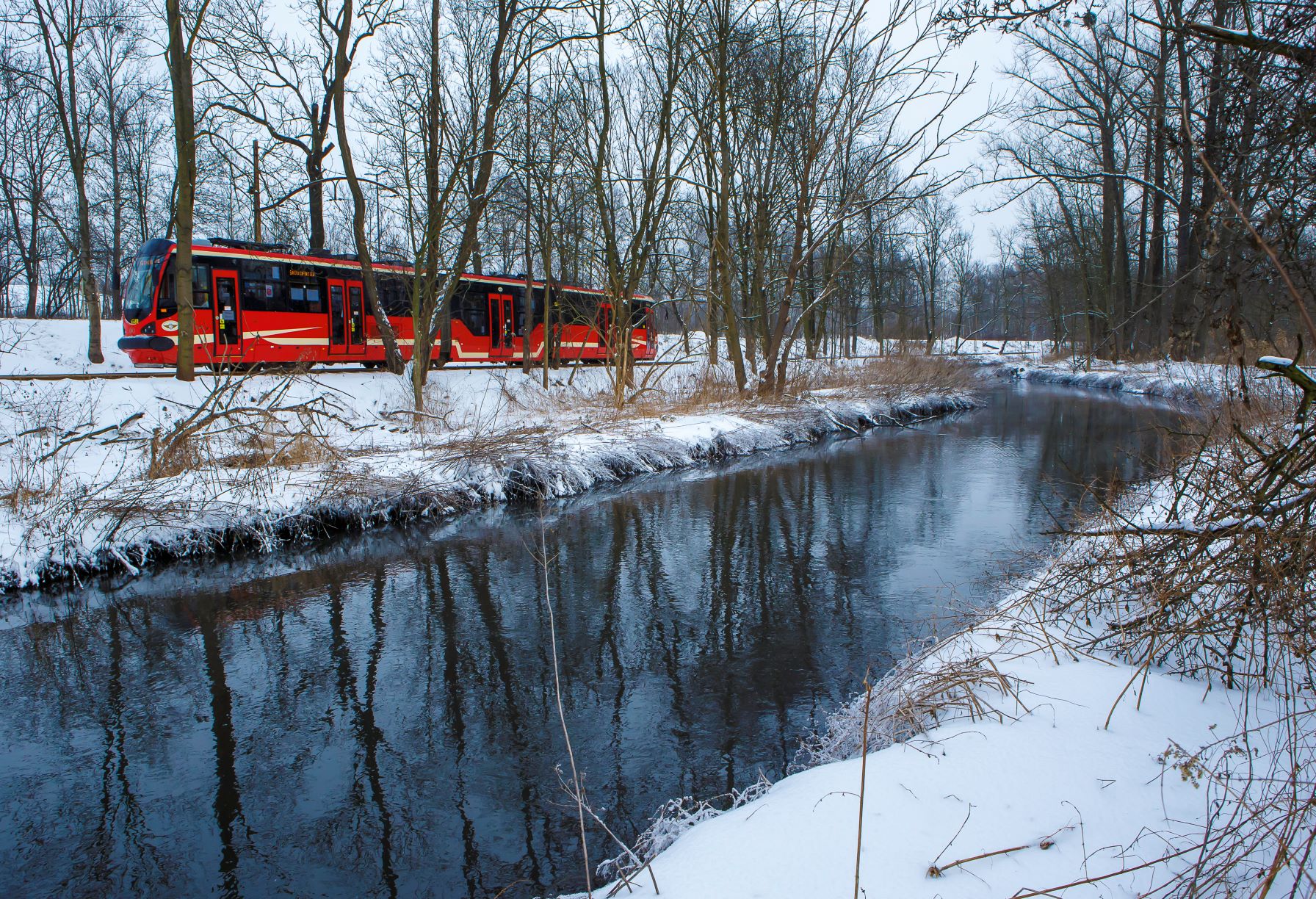 Uczestnicy trzech imprez koszykarskich organizowanych w Sosnowcu będą mogli korzystać z bezpłatnych przejazdów wszystkimi liniami autobusowymi, tramwajowymi i trolejbusowymi.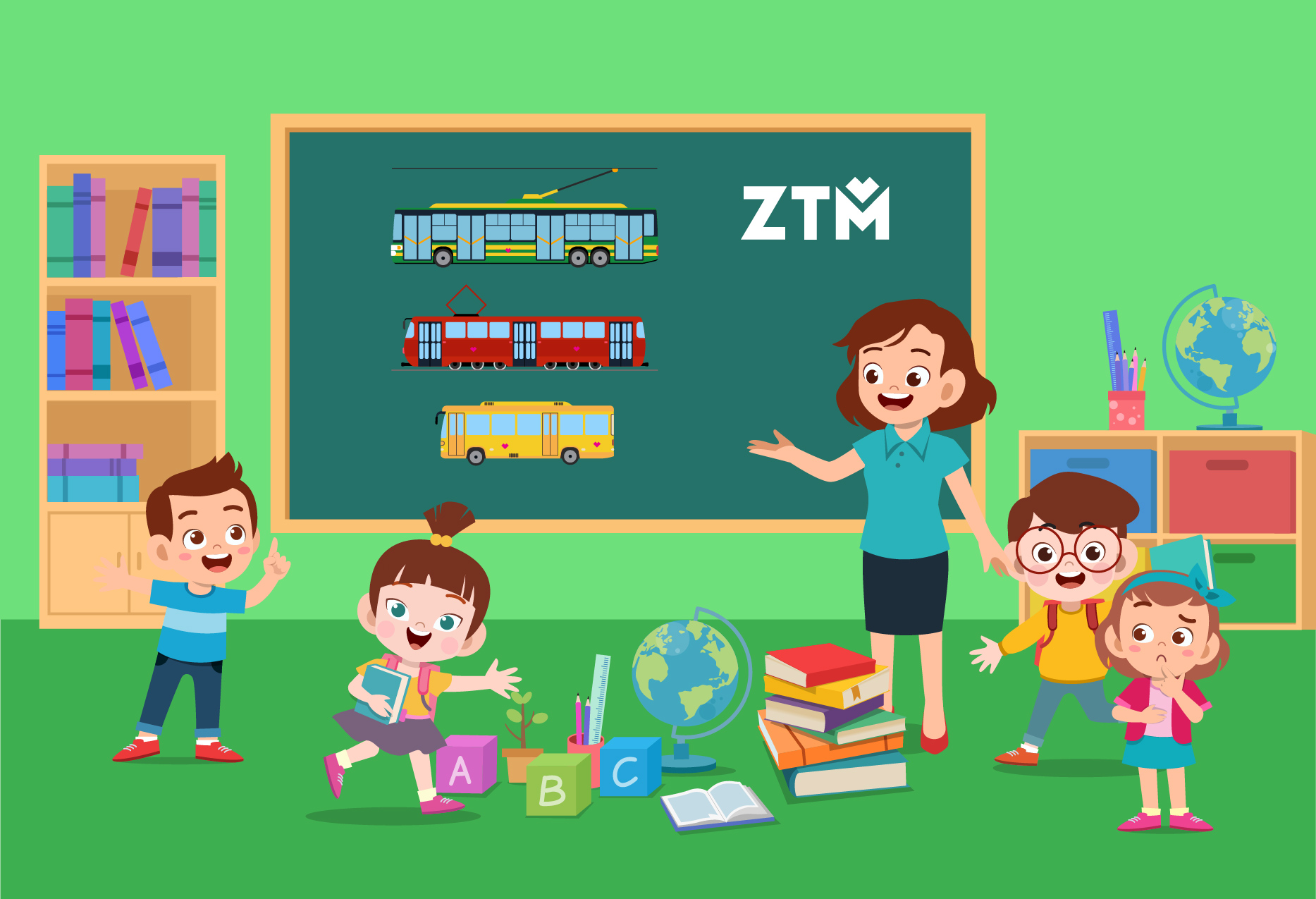 Zapraszamy wszystkie placówki szkolne z obszaru GZM do wzięcia udziału w tegorocznych zajęciach komunikacyjnych, organizowanych przez Zarząd Transportu Metropolitalnego.