Od 15 maja mniej ograniczeń w komunikacji miejskiej
Publication date: 13.05.2021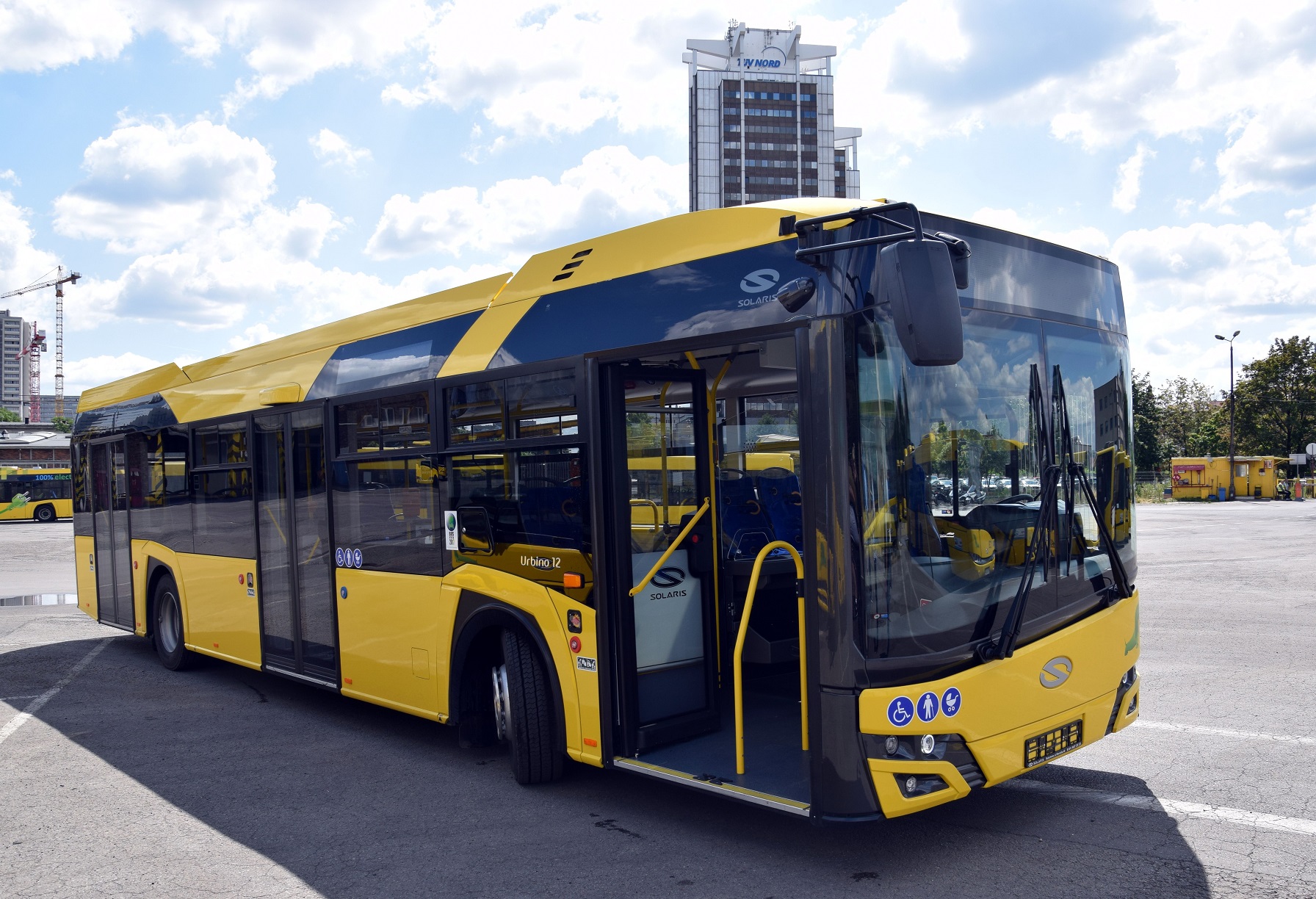 Od soboty autobusami, tramwajami i trolejbusami ZTM podróżować będzie mogło więcej osób. Rząd zmienił limity określające maksymalną liczbę pasażerów w komunikacji miejskiej. Przywrócone zostaną też tzw. ciepłe guziki i zmienią się zasady obsługi przystanków na żądanie. Ten powolny powrót do rzeczywistości sprzed pandemii nie oznacza jednak pełnej swobody w korzystaniu z transportu zbiorowego. Nadal należy m.in. zachowywać odpowiedni dystans i nosić maseczkę.
Walka o bezpieczną komunikację trwa już ponad rok
Zarząd Transportu Metropolitalnego przypomina, że minął już rok odkąd na transport zbiorowy rząd nałożył pierwsze ograniczenia. Przez te 13 miesięcy komunikacja miejska przeszła sporą metamorfozę. Z jednej strony organizator transportu sam podejmował się szeregu inicjatyw na rzecz bezpieczeństwa pasażerów, z drugiej strony niektóre z rozwiązań były wynikiem obostrzeń wprowadzanych przez rząd. W wyniku tego drugiego konieczne było np. ograniczenie liczby pasażerów w pojazdach. Pandemia spowodowała konieczność wdrożenia wielu działań zapobiegających rozprzestrzenienie się wirusa. Dlatego też pracownicy ZTM zmieniają rozkłady jazdy setek linii, badają frekwencję w pojazdach, ozonują punkty obsługi, kontrolują czystość w pojazdach, rozwijają bezpieczne, elektroniczne formy obsługi pasażera, aktywnie zachęcają podróżnych do przestrzegania zasad bezpieczeństwa oraz dezynfekują automaty biletowe.
Co ciekawe tylko z powodu pandemii i rozpoczynającego się w jej dobie roku szkolnego wprowadzono ponad 1040 zmian w rozkładach jazdy. Inne imponujące liczby to m.in. ponad 6 000 tysięcy rozpatrzonych wniosków dotyczących zwrotów biletów oraz 2 600 przeprowadzonych badań frekwencji w pojazdach. Do tego dochodzą jeszcze kontrole, m.in. czystości pojazdów. Od początku pandemii zrealizowano ich ponad 41 000. Do wyobraźni przemawia także ilość płynu wykorzystywanego do czyszczenia pojazdów. Do kwietnia tego roku ZTM przekazał operatorom poszczególnych linii fundusze na 300 000 litrów środków dezynfekcyjnych.
Luzowanie obostrzeń, czyli nowe zasady w komunikacji miejskiej
Po około roku rząd zdecydował się na luzowanie obostrzeń w komunikacji miejskiej. Od 15 maja złagodzony zostanie limit pasażerów w pojazdach – pasażerowie będą mogli zajmować 50%, a nie jak dotychczas 30%, wszystkich miejsc siedzących i stojących. Utrzymane pozostały zasady wskazujące na zakładanie maseczek oraz zajmowanie co drugiego miejsca siedzącego.
Na tym nie koniec zmian, bo wraz z decyzjami rządu o luzowaniu obostrzeń, Zarząd Transportu Metropolitalnego również zdecydował się na odwołanie niektórych z wcześniej wprowadzonych zasad. Przywrócone zostaje m.in. działanie tzw. ciepłych guzików. Przy ich użyciu, od 15 maja, pasażerowie ponownie sami będą otwierać drzwi pojazdów i zgłaszać kierowcy chęć wyjścia na przystankach na żądanie. Oznacza to jednocześnie, że autobusy, tramwaje i trolejbusy nie będą już zatrzymywać na wszystkich tego typu przystankach. Luzowanie obostrzeń nie oznacza jednak, że pandemia ustała – w pojazdach komunikacji miejskiej nadal obowiązują limity. Konieczne jest także podróżowanie w maseczce. Aktualne zasady dotyczące np. limitu podróżnych obowiązują do 5 czerwca.
News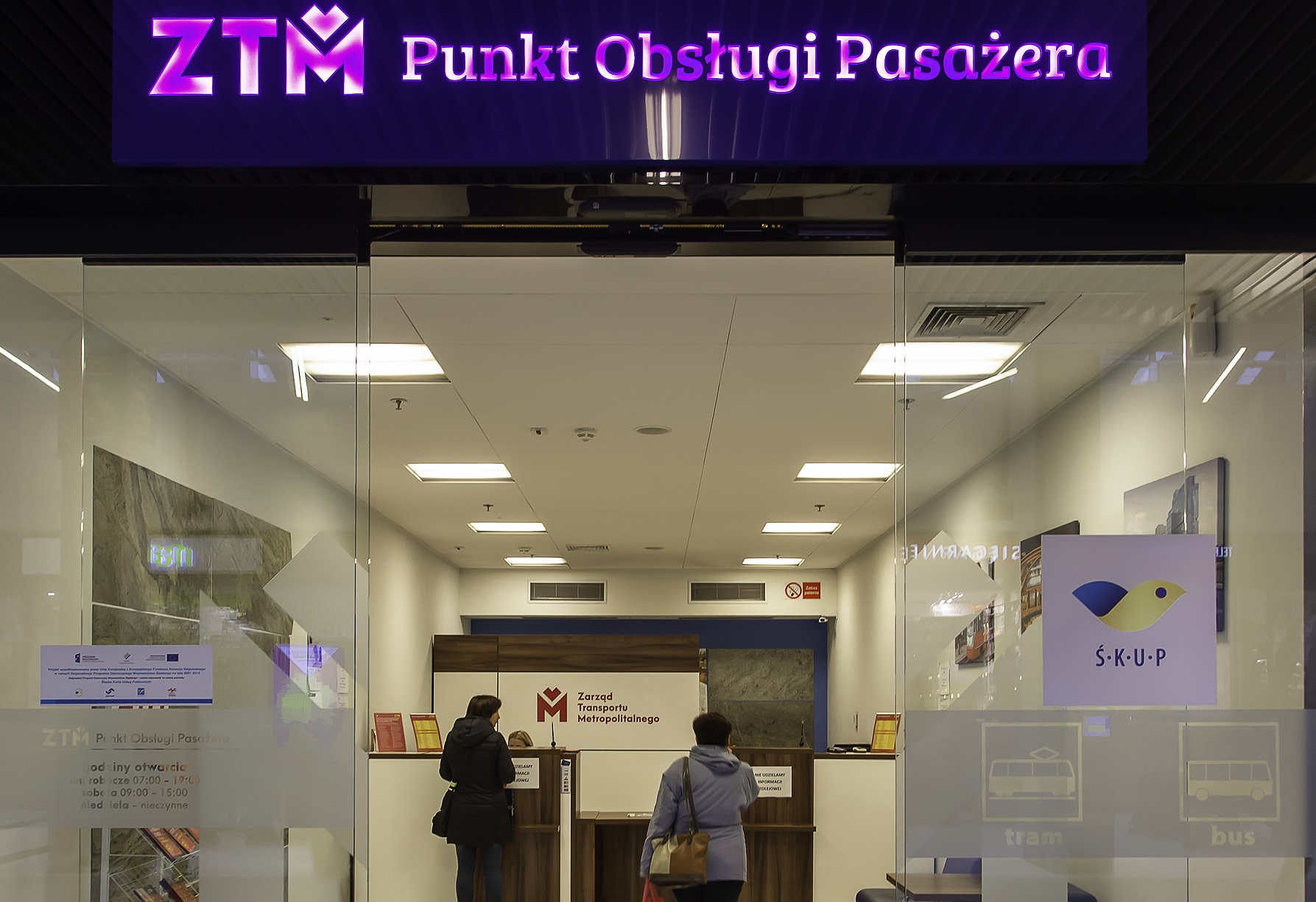 W trosce o podróżnych oraz pracowników organizatora transportu, wprowadziliśmy wiele zmian w zakresie obsługi pasażerów. Poniżej przedstawiamy najważniejsze informacje dotyczące obsługi pasażerów, m.in. w zakresie kupna i zwrotu biletów w czasie stanu epidemii.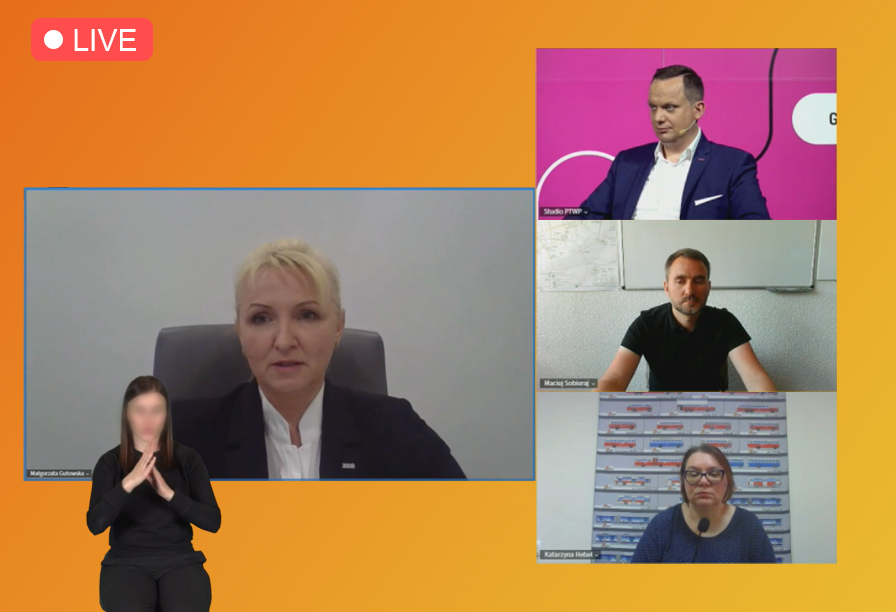 8 czerwca odbyła się w ramach Kongresu Polityki Miejskiej debata "Czego nauczyła nas pandemia - perspektywa transportu publicznego". Uczestniczyli w niej eksperci z 4 instytucji - dyrektor Małgorzata Gutowska oraz zastępca dyrektora ds. handlowych Andrzej Stangret z Zarządu Transportu Metropolitalnego, zastępca dyrektora ds. transportu Maciej Sobieraj z Zarządu Dróg i Transportu w Łodzi i zastępca dyrektora Zarządu Komunikacji Miejskiej w Gdyni Katarzyna Hebel.