Na Pierwszy Dzień Otwarty ZTM zaprosimy dzieci
Publication date: 17.09.2019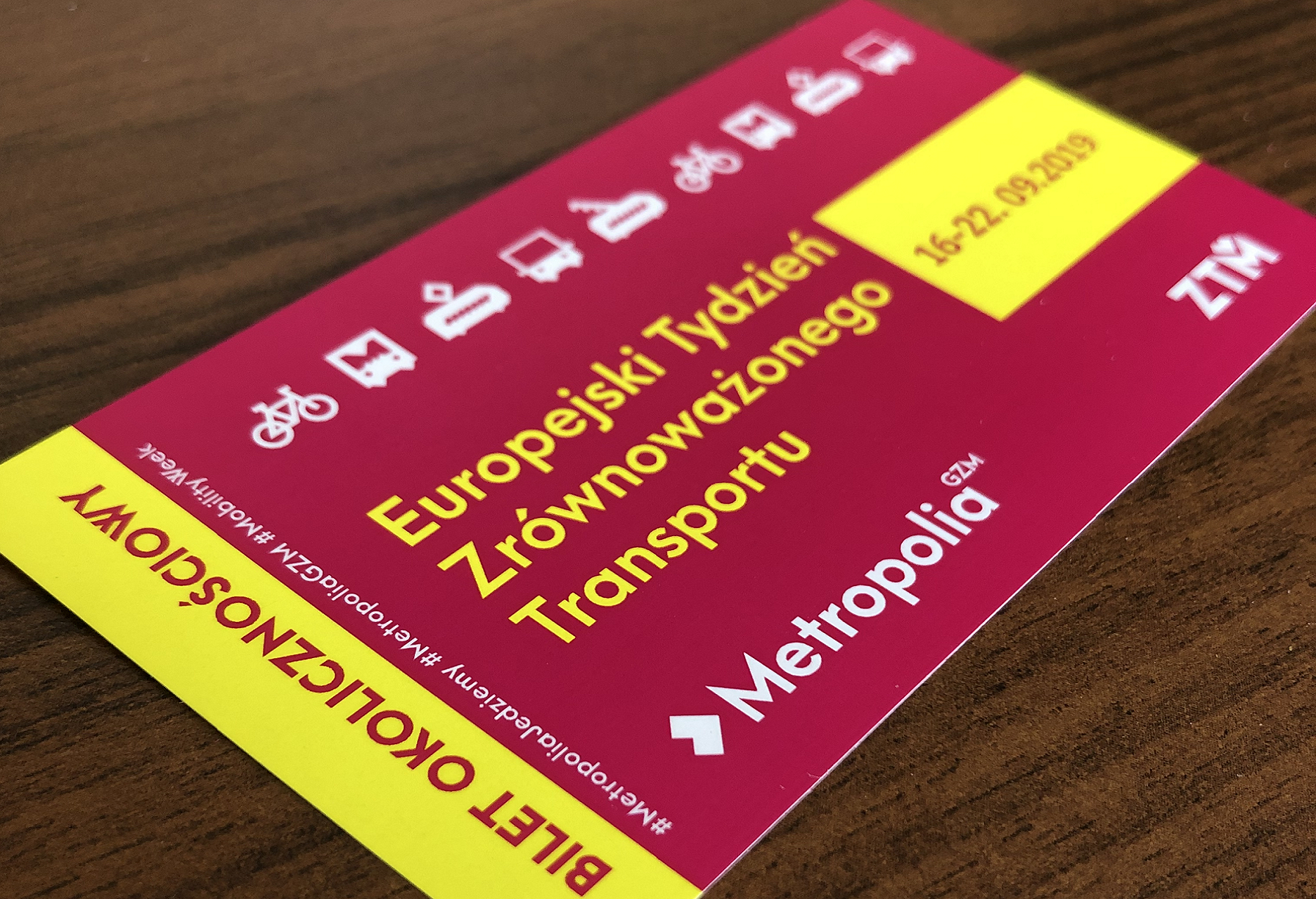 W tym tygodniu szykuje się wielkie święto Zarządu Transportu Metropolitalnego. Zorganizowane grupy dzieci i młodzieży będą mogły zwiedzić naszą siedzibę i posłuchać o tym, jak na co dzień pracuje się w organizacji komunikacji.
Już w czwartek, 19 września zaprosimy do nas szkoły z całego obszaru Górnośląsko-Zagłębiowskiej Metropolii i chętnie opowiemy o tym, jak wygląda nasza praca. Zwiedzający nasze biuro przy ulicy Barbary 21 w Katowicach będą mogli dowiedzieć się, jak przebiega dzień roboczy osób zaangażowanych w organizowanie transportu publicznego.
Oprowadzanie rozpoczniemy na sali marmurowej, gdzie nastąpi przywitanie i krótka prezentacja o tym, czym zajmuje się ZTM. Na parterze dzieci odwiedzą Centrum Zarządzania Ruchem oraz Infolinię. Dowiedzą się, jak przyjmowane i weryfikowane są zgłoszenia z terenu. W dalszej kolejności juniorzy poznają dwóch miłośników komunikacji miejskiej ze swoimi kolekcjami biletów z terenu Metropolii i okolic. Będzie też entuzjasta transportu szynowego ze swoimi modelami tramwajów z klocków Lego. Przedstawiciel windykacji opowie o tym, co się dzieje po otrzymaniu mandatu i jakie konsekwencje wiążą się z brakiem uregulowania opłaty dodatkowej. W fotobudce będzie możliwość zrobienia pamiątkowych zdjęć.
To nie koniec, bo przygotowaliśmy też szereg atrakcji na powietrzu. Przy wejściu stanie autobus, otwarty przez cały dzień dla zwiedzających. Na terenie parkingu przed budynkiem ustawimy 5 interaktywnych przystanków z namiotami w pobliżu, które będą miały za zadanie poruszyć dziecięcą wyobraźnię i uczyć. Każdy z nich otrzymał nazwę, która ma przybliżać poruszane tematy: "Co słychać w mieście", "Przystanek medyka", "Przesiadka na dwa kółka" (miasteczko rowerowe), "Busikowo", "Przystanek architekta". W jednym z namiotów będzie można spotkać osoby niewidome, które powiedzą, jak się zachować, kiedy je spotkamy w komunikacji publicznej. Potowarzyszy im pies przewodnik. Tuż obok znajdzie się obsługa medyczna, która poinstruuje w zakresie pierwszej pomocy. Przedstawiciel kontrolerów powie, jak wygląda kontrola biletów, a fani dwóch kółek zachęcą do korzystania z rowerów.
Tego typu akcje to nie tylko rozrywka i zabawa. Całe przedsięwzięcie ma również walor edukacyjny; dotyczy bowiem bardzo poważnych zagadnień. Nauczanie i rozwój świadomości w zakresie transportu publicznego to odpowiedzialna rola, ponieważ od nastawienia młodych pokoleń zależy stan środowiska naturalnego w przyszłości.
News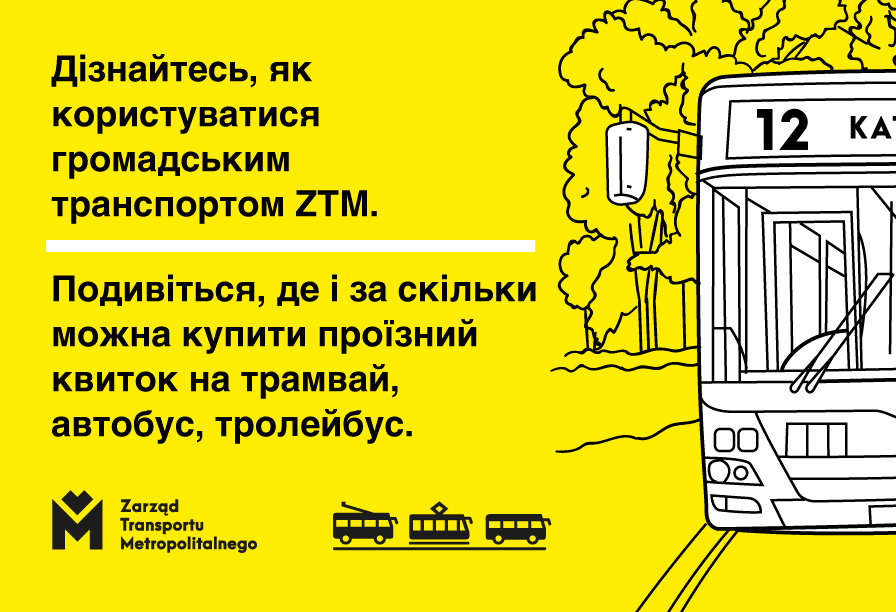 The possibility to use the urban public transport for free for citizens of Ukraine, who crossed the border in February, ends on the 31st of May. Already now we suggest, where you can buy a ticket and how to use the urban transport of the Metropolitan Transport Authority (ZTM).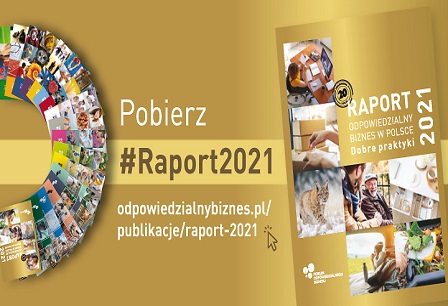 The première of the report 'Responsible Business in Poland. Best Practice' took place during the CSR Fair, organised by the Responsible Business Forum. This is the largest in Poland review of sustainable development initiatives. As many as 6 ZTM practices qualified to it.