Sylwestrowe i noworoczne zmiany w komunikacji
Publication date: 23.12.2019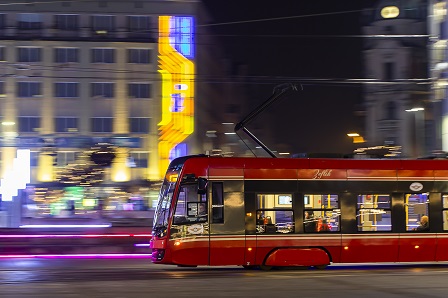 Zmiany w kursowaniu, dodatkowe przejazdy, specjalna linia autobusowa. Zachęcamy do zapoznania się z modyfikacjami w funkcjonowaniu komunikacji, które Zarząd Transportu Metropolitalnego, przygotował na Sylwestra oraz pierwszy dzień nowego roku.
31 grudnia na Stadionie Śląskim odbędzie się metropolitalna zabawa sylwestrowa. Dodatkowe kursy ułatwią dojazd i powrót z niej. Podczas ostatniej nocy 2019 roku Zarząd Transportu Metropolitalnego uruchomi dodatkowe połączenia autobusowe i tramwajowe. Tego dnia z reguły jednak będą obowiązywały rozkłady sobotnie z ograniczeniami w kursowaniu na liniach tramwajowych od godziny 18:00 oraz z wcześniejszymi zjazdami na liniach autobusowych i trolejbusowych w przedziale godzin 18:00 – 20:00, z uwzględnieniem kilku wyjątków – zawieszone zostanie kursowanie liniitramwajowychnr: 23 i 40, zaczną kursować weekendowe linie nocne (692N, 905N i 906N). Punkty Obsługi Pasażera czynne będą do godz. 13:00. Punkty Obsługi Klienta umiejscowione w SK Banku również będą czynne do godziny 13.00, ale punkty zlokalizowane w salonikach Kolporter w godzinach ich otwarcia tego dnia.
Do najważniejszych modyfikacji służących zabawie sylwestrowej należy uruchomienie linii tramwajowej nr 0 w relacji Katowice Plac Wolności – Chorzów Stadion Śląski oraz dodatkowych połączeń na liniach 6, 11 i 19, a także 13, 14, 15, 16, 20, które umożliwią powroty do kilku katowickich dzielnic oraz do Sosnowca i Mysłowic. W przypadku zmian na liniach autobusowych będzie to uwzględnienie dodatkowej obsługi przystanku Chorzów AKS przez linie nr 820, 830 i 840, dodatkowe połączenia na liniach nr 12, 37, 40, 138, 190, 632, 674, 689, 820, 830, 297N, 905N, 906N.
W Nowy Rok obowiązywały będą rozkłady jazdy ważne w niedziele i święta, z uwzględnieniem wyjątków – zawieszone będzie kursowanie linii tramwajowych nr: 23, 38, 40 i 49. Weekendowe linie nocne pojadą również z 1 na 2 stycznia. Punkty Obsługi Pasażera oraz Punkty Obsługi Klienta w Nowy Rok będą nieczynne.
Szczegółowe informacje dostępne będą w komunikacie ZTM.
News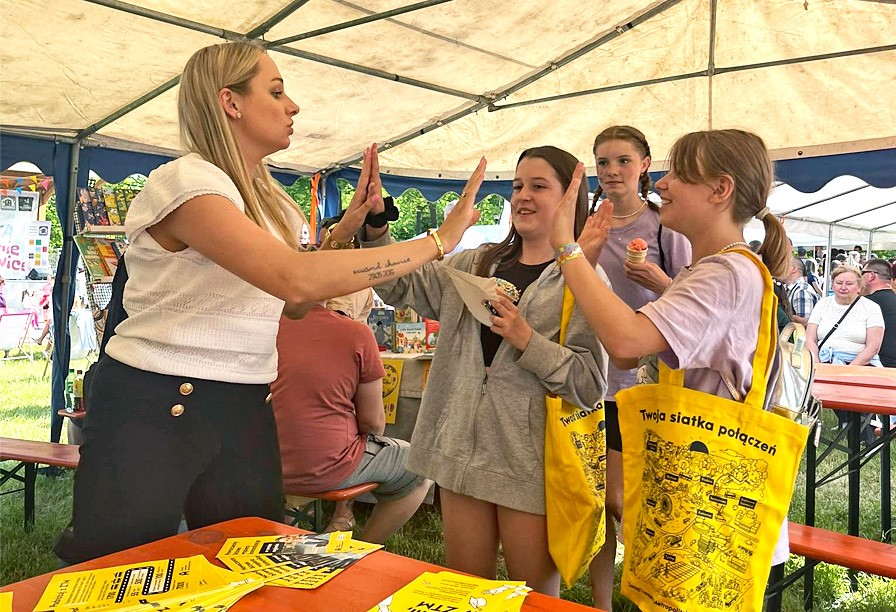 Nasze stoiska z drobnymi upominkami dla dzieci będzie można spotkać aż w czterech miastach, od 1 do 4 czerwca.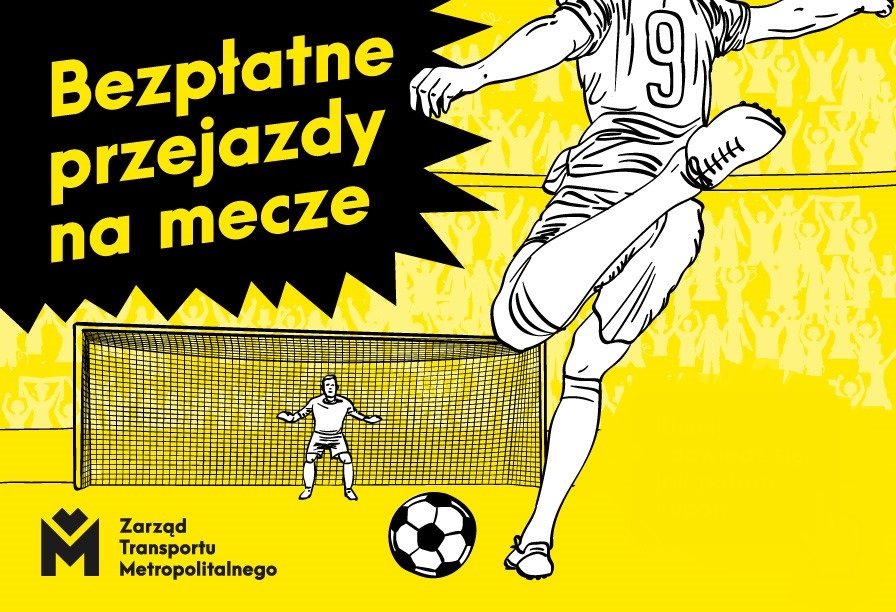 The persons watching two matches played at the ArcelorMittal Park in Sosnowiec will be able to use for free the ZTM transport on the day of the game.