Tour de Pologne: ZTM uprzedza o licznych zmianach w komunikacji miejskiej
Publication date: 28.07.2020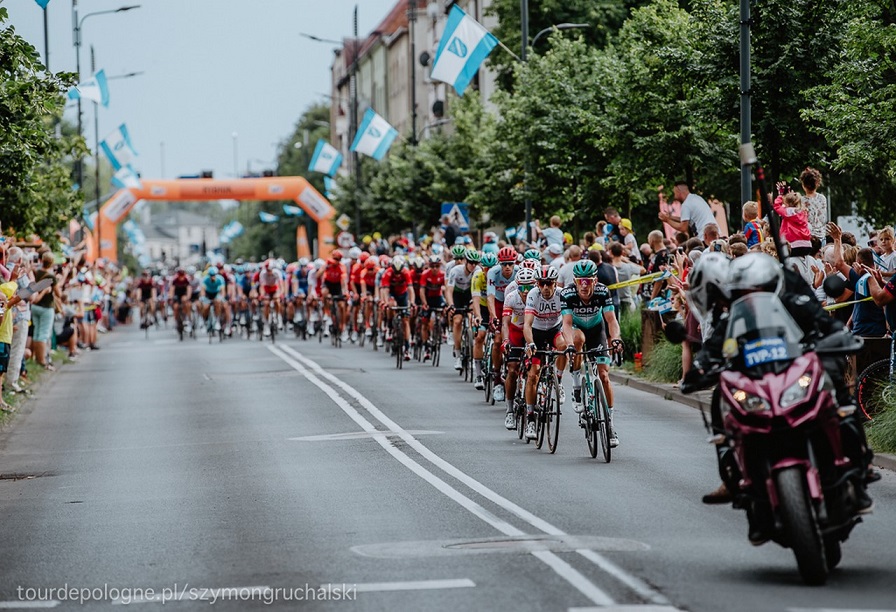 Zarząd Transportu Metropolitalnego zapewni komunikację miejską pasażerom, których linie autobusowe i tramwajowe pokryją się 5 i 6 sierpnia z trasą wyścigu Tour de Pologne. Organizator transportu z wyprzedzeniem publikuje najważniejsze informacje i zachęca, aby zapoznać się z nimi przed wyjściem na przystanek. Z utrudnieniami muszą liczyć się m.in. mieszkańcy Katowic, Sosnowca, Chorzowa, Zabrza i Dąbrowy Górniczej. Modyfikacje rozkładów jazdy obejmą prawie 200 linii autobusowych i tramwajowych.
•    W związku z Tour de Pologne mieszkańcy Metropolii muszą liczyć się z licznymi zmianami w komunikacji miejskiej.
•    ZTM na dwa dni trwania wyścigu (5 i 6 sierpnia) wprowadzi specjalne rozkłady jazdy na ponad 170 liniach autobusowych i prawie 20 tramwajowych w większości gmin Metropolii.
•    ZTM z wyprzedzeniem publikuje na stronie internetowej informacje o zaplanowanych zmianach w komunikacji miejskiej. Podróż warto zaplanować przed wyjściem z domu.
W tym roku dwa etapy najważniejszego kolarskiego wyścigu w Polsce odbędą się w miastach Metropolii 5 i 6 sierpnia. Pierwszy z nich rozpocznie się w Chorzowie i zakończy w Katowicach, a na trasie kolarzy znajdą się jeszcze m.in. Piekary Śląskie, Dąbrowa Górnicza, Ogrodzieniec, Sosnowiec oraz Siemianowice Śląskie. Drugi etap obejmie trasę od Opola do Zabrza. – To głównie mieszkańcy tych miast będą musieli się liczyć z utrudnieniami. Jako organizatorowi transportu zależy nam, aby, mimo skali wydarzenia, komunikacja miejska pozostała jak najbardziej przyjazna. Dlatego nasz zespół ekspertów wprowadza zmiany na ponad 170 liniach autobusowych i prawie 20 tramwajowych – wskazuje rzecznik prasowy ZTM Michał Wawrzaszek. – W tym roku utrudnienia niestety mogą być nieco bardziej uciążliwe, gdyż obydwa etapy wyścigu będą rozgrywały się w Metropolii w dni robocze. Dlatego tym bardziej zachęcamy do planowania podróży z wyprzedzeniem – wskazuje Wawrzaszek.
Nasi pracownicy odpowiedzialni za układanie rozkładów jazdy w taki sposób planują organizację ruchu, aby niedogodności były jak najmniejsze. – Niektóre połączenia będą zawieszane. W przypadku innych będą zmieniane albo skracane trasy. Skala wydarzenia jest bowiem bardzo duża. Niemniej jednak, wsłuchując się w głos mieszkańców, w porównaniu do zeszłego roku zmiany w większym stopniu polegają na kierowaniu pojazdów trasami objazdowymi – wskazuje Wawrzaszek. Ponadto w Katowicach udogodnieniem będą dodatkowe połączenia tramwajowe pomiędzy przystankami Zawodzie Zajezdnia – Zawodzie Paderewskiego, Katowice Damrota – Katowice Plac Wolności i Katowice Stadion AWF – Brynów Huberta. Będą to kolejno linie nr 41, 45 i 46, które na co dzień nie kursują. W Chorzowie z kolei pasażerowie będą musieli liczyć się z tym, że służby odpowiedzialne za kierowanie ruchem będą czasowo wstrzymywać przejazdy tramwajów. – Wszyscy powinniśmy w tych dniach uzrobić się w cierpliwość – dodaje Wawrzaszek.
Dbając o komfort pasażerów, już zamieściliśmy na swojej stronie internetowej pierwsze rozkłady jazdy oraz informacje o zmianach w funkcjonowaniu komunikacji miejskiej w czasie Tour de Pologne. Pozostałe wiadomości będą systematycznie udostępniane, m.in. po jutrzejszym spotkaniu organizowanym w Urzędzie Miasta Katowice. Podkreślamy, że czas zamknięcia poszczególnych dróg jest zależny od służb drogowych i organizatora wyścigu kolarskiego. Należy się zatem liczyć z tym, że mogą zostać wprowadzone także wcześniej nieprzewidziane zmiany, skutkujące np. opóźnieniami. – Wszyscy musimy się dostosować do sytuacji i decyzji organizatorów imprezy. Musimy mieć świadomość, że w tym czasie, kiedy ulice zostaną zamknięte, komunikacja miejska będzie funkcjonować w zmienionej formie. Wiele dróg będzie zamykanych wczesnym rankiem, a otwieranych późnym wieczorem i nie jest to tożsame z czasem przejazdu kolarzy. Dobrym przykładem może być centralne rondo Katowic im. J. Ziętka, które będzie dla naszych autobusów nieprzejezdne na dużo przed kolarską rywalizacją i otworzy się na długo po tym, jak je sportowcy opuszczą – wskazuje Wawrzaszek.
Źródło zdjęcia: www.tourdepologne.pl.
News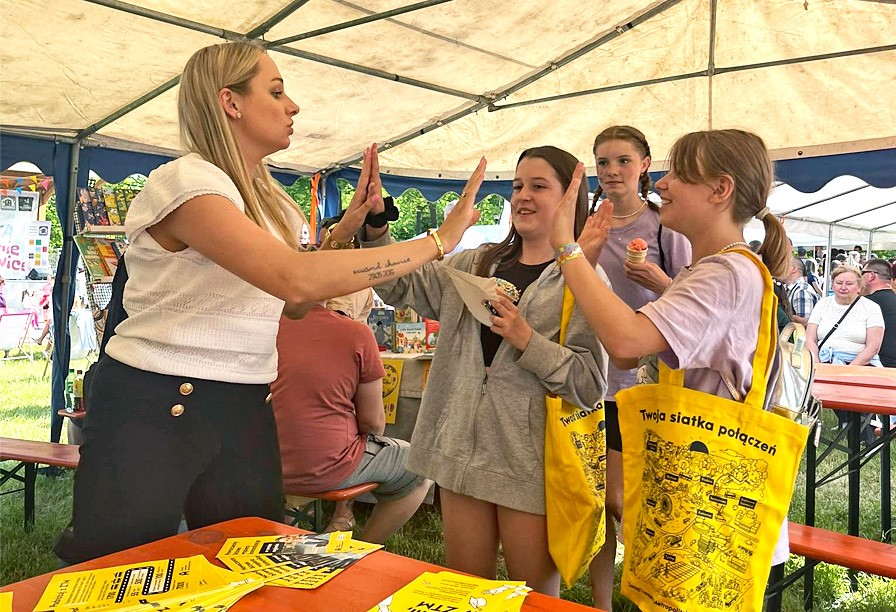 Nasze stoiska z drobnymi upominkami dla dzieci będzie można spotkać aż w czterech miastach, od 1 do 4 czerwca.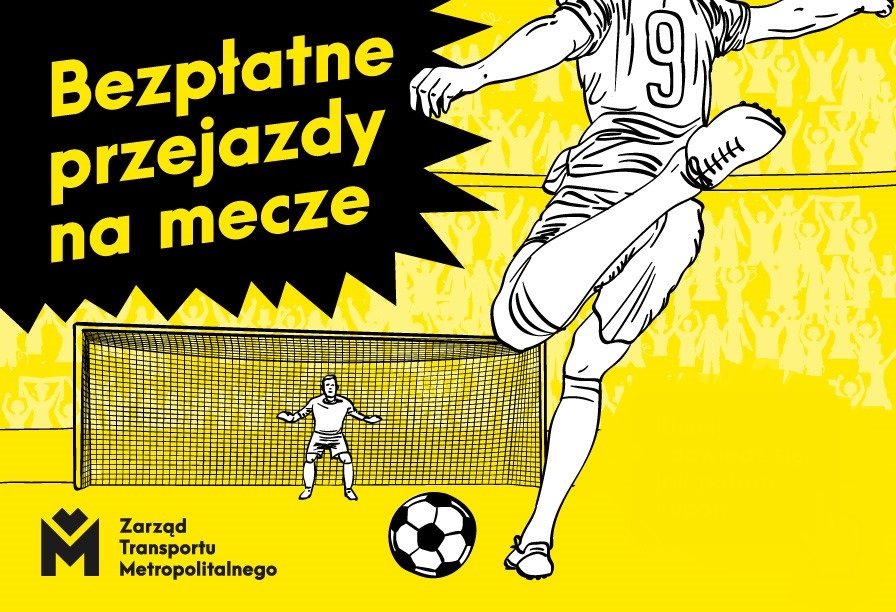 The persons watching two matches played at the ArcelorMittal Park in Sosnowiec will be able to use for free the ZTM transport on the day of the game.