Tytuł "Przyjazny Pracodawca 2020" przyznany. Związkowcy docenili Zarząd Transportu Metropolitalnego
Publication date: 19.02.2021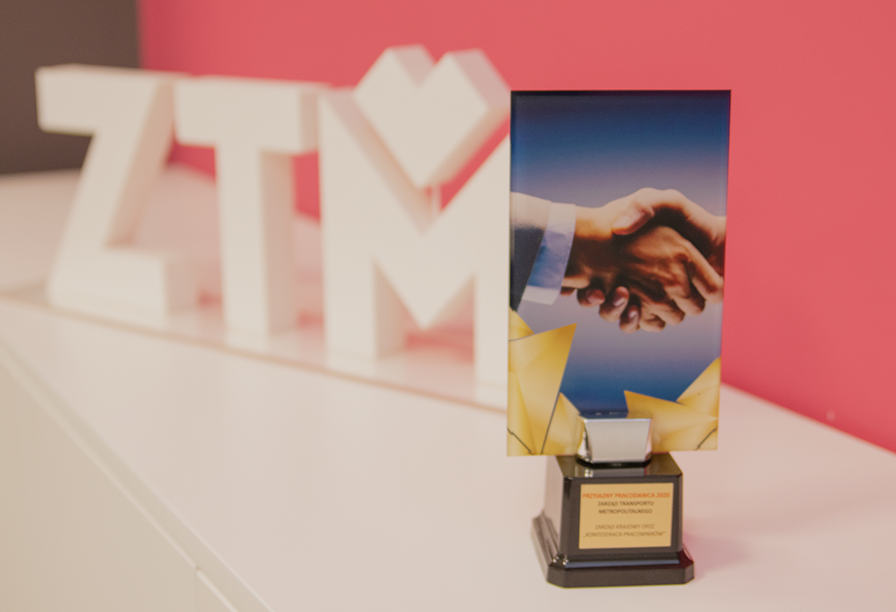 Ogólnokrajowy Pracowniczy Związek Zawodowy "Konfederacja Pracowników" wybrał "Przyjaznego Pracodawcę 2020". Tytuł otrzymał Zarząd Transportu Metropolitalnego, który według Zarządu Związku modelowo połączył realizację trudnych wyzwań, jakie przyniosła pandemia, z troską o komfort pracy i bezpieczeństwo swoich pracowników.
Wyróżnienie przyznała organizacja zrzeszająca przedstawicieli wielu grup zawodowych. Statuetkę "Przyjaznego Pracodawcy" ostatni raz wręczono kilka lat temu. W tym roku, ze względu na szczególne okoliczności, postanowiono ponownie wybrać najlepszego pracodawcę. Jak podkreślają przedstawiciele OPZZ "Konfederacja Pracowników", przez pandemię wszystko się zmieniło – również miejsca pracy, dlatego postanowiono docenić markę, która odpowiedzialnie i sprawnie przeorganizowała swoje funkcjonowanie na wielu polach. Zmiany funkcjonowania ZTM odczuli przede wszystkim pracownicy, których zakres zadań, z dnia na dzień, uległ modyfikacji. Kontrolerzy biletów sprawdzali czystość pojazdów, rozpoczęto częstsze badania napełnień oraz czyszczenie automatów biletowych. Ponadto dzięki bieżącemu dostosowywaniu rozkładów jazdy do potrzeb pasażerów, zmniejszono koszty funkcjonowania komunikacji publicznej. Statuetkę "Przyjaznego Pracodawcy 2020" odebrała Dyrektor Małgorzata Gutowska, która przekonuje, że ten tytuł zobowiązuje i motywuje.
Istotny wpływ na wybór dokonany przez OPZZ "Konfederacja Pracowników" miała także specyfika funkcjonowania ZTM. Tylko niewielka część pracowników w wyniku pandemii mogła wykonywać obowiązki zdalnie lub w trybie zmianowym. Jako że duża część załogi pracuje w terenie, dyrekcja niezwłocznie podjęła kroki zapewniające bezpieczeństwo również tym osobom, m.in. poprzez zapewnienie stałego dostępu do środków ochrony indywidualnej, dezynfekcję i ozonowanie pojazdów, pomieszczeń, wprowadzenie ograniczeń przemieszczania się. Ponadto powstała specjalna instrukcja postępowania w przypadku wystąpienia objawów zakażania. Dzięki tym działaniom możliwe było sprawne reagowanie na tak dynamicznie zmieniającą się sytuację w kraju, czego efektem jest m.in. fakt, że nasi pracownicy tylko od marca 2020 r. dokonali ponad 1000 zmian w rozkładach jazdy, na bieżąco analizują przepełnienia, częściej dezynfekują automaty biletowe. Ponadto wdrożono szereg rozwiązań ukierunkowanych na bezpieczeństwo podróży. Między innymi zdecydowano o zawieszeniu sprzedaży biletów w pojazdach, o dodatkowym ich wietrzeniu oraz o obligatoryjnym zatrzymywaniu się autobusów na wszystkich przystankach – tak, aby pasażerowie nie musieli naciskać przycisków ręcznego otwierania drzwi. Ponadto pracownicy stale realizują akcję informacyjną, zarówno w formie plakatów, jak i w mediach społecznościowych.
News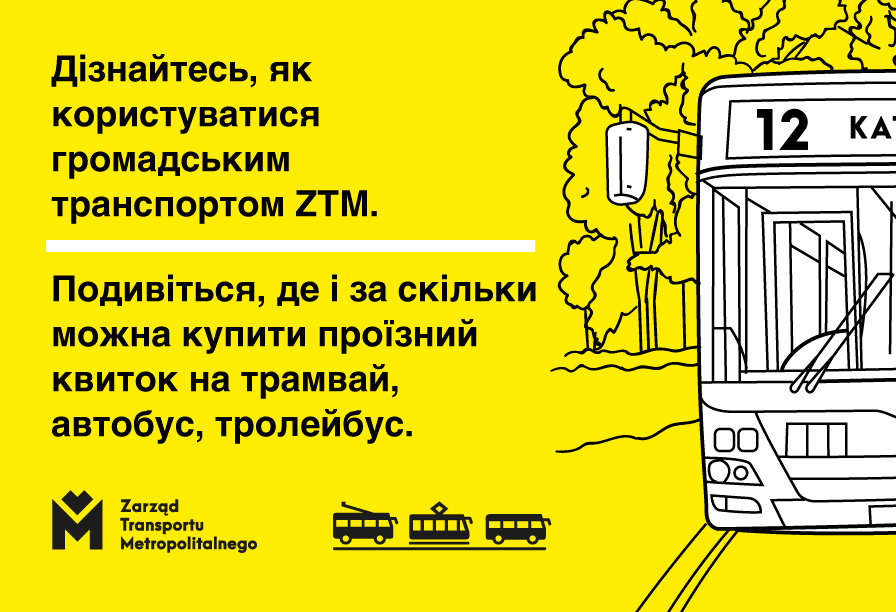 The possibility to use the urban public transport for free for citizens of Ukraine, who crossed the border in February, ends on the 31st of May. Already now we suggest, where you can buy a ticket and how to use the urban transport of the Metropolitan Transport Authority (ZTM).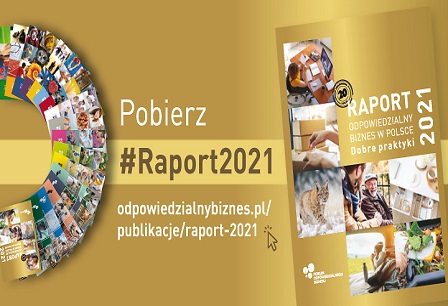 The première of the report 'Responsible Business in Poland. Best Practice' took place during the CSR Fair, organised by the Responsible Business Forum. This is the largest in Poland review of sustainable development initiatives. As many as 6 ZTM practices qualified to it.