Utrudnienia na DK86: zmieniliśmy rozkłady jazdy i zachęcamy do korzystania z Metrobiletu
Publication date: 30.06.2020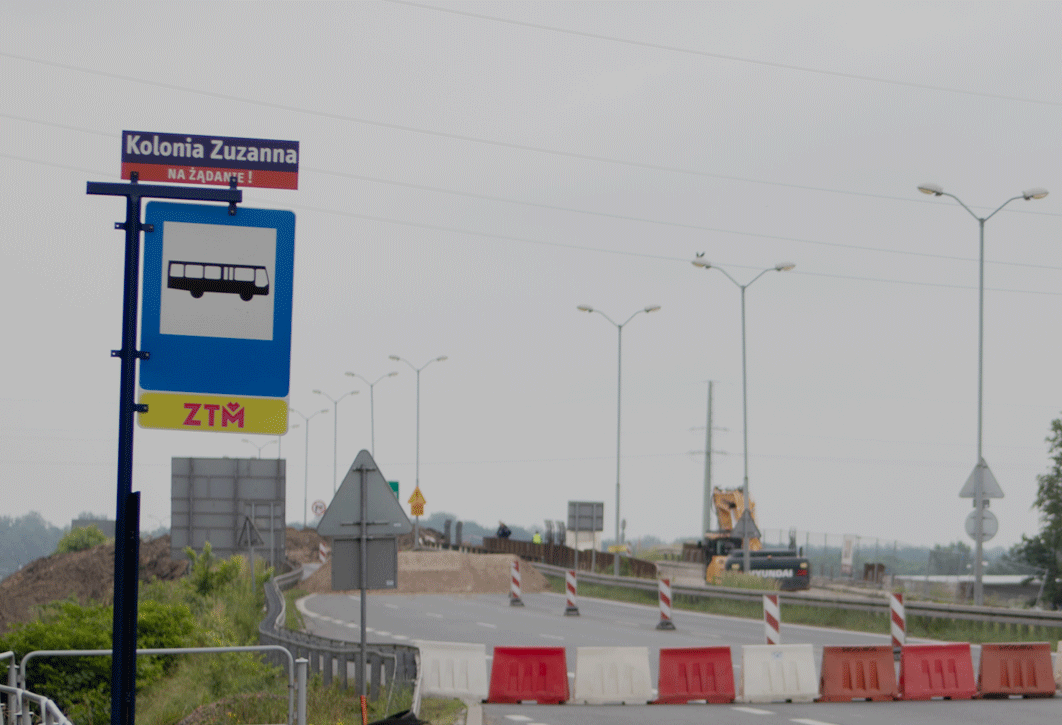 Kolejne zmiany rozkładów jazdy linii autobusowych, których trasa przebiega przez katowicki Giszowiec. Wszystko przez piątkowy deszcz, który podmył wiadukt na przebudowywanym odcinku DK86. Zachęcamy do korzystania z połączeń kolejowych oraz zakupu Metrobiletu.
Pierwsze zmiany w komunikacji miejskiej spowodowane ulewą i wyłączeniem z ruchu ul. Pszczyńskiej wprowadziliśmy już w niedzielę. W ten sposób możliwie szybko zareagowaliśmy na zaistniałą sytuację i umożliwiliśmy przemieszczanie się komunikacją miejską pomiędzy Katowicami a Tychami. Po pierwszych analizach przeprowadzonych w pierwszy dzień roboczy od tej ulewy, ZTM kończy opracowywać korektę do wprowadzonych wczoraj rozkładów jazdy. Nowe rozkłady w większym stopniu będą dostosowane do sytuacji na drodze i nowo zaistniałych potoków. Zaktualizowane rozkłady jazdy obejmujące linie autobusowe nr 1, 4, 14, 672, 672N, 673 i 920 będą dostępne na stronie internetowej. Zachęcamy, aby sprawdzać je przed wyjściem z domu na przystanek.
Niezależnie od wprowadzanych przez nas zmian tras oraz godzin odjazdów i przyjazdów autobusów, osoby, które przemieszczają się pomiędzy Tychami a Katowicami, powinny rozważyć korzystanie z połączeń kolejowych. W przypadku zdecydowania się na takie rozwiązanie zachęcamy do skorzystania z oferty Metrobilet. Jest to bilet miesięczny, dostępny w wersji elektronicznej, który upoważnia do podróży zarówno autobusami, trolejbusami oraz tramwajami ZTM, jak i pociągami Kolei Śląskich. Osoby, które dotychczas podróżowały DK86 pomiędzy Tychami i Katowicami mogą skorzystać m.in. z Pomarańczowego Metrobiletu. Kosztuje on 179 zł (88,50 zł studencki) i umożliwia korzystanie z komunikacji miejskiej ZTM na obszarze całej Metropolii oraz z pociągów Kolei Śląskich m.in. na odcinku kolejowym Tychy Lodowisko – Katowice. Innymi biletami upoważniającymi do przejazdów pojazdami ZTM i pociągami Kolei Śląskich na trasie Katowice – Tychy są bilety autobusowo-trolejbusowo-kolejowe z Taryfy Pomarańczowej. W niej dostępne są zarówno bilety jednorazowe, jak i miesięczne oraz honorowane są ulgi ustawowe. Szczegółowe informacje o powyższych ofertach można znaleźć na stronach internetowych ZTM i Kolei Śląskich. Nowością jest to, że od dziś nie tylko bilety z Taryfy Pomarańczowej, ale i Metrobilety upoważniają do bezpłatnego korzystania z parkingów Park and Ride przy stacjach kolejowych Tychy Lodowisko oraz Tychy.
Korzystanie z transportu kolejowego i wspólnie honorowanych przez Koleje Śląskie i ZTM biletów jest uzasadnione w dobie zaistniałych utrudnień na DK86 również z innego powodu. Dzięki Górnośląsko-Zagłębiowskiej Metropolii tegoroczna oferta kolejowa w regionie została zwiększona. Metropolia przeznaczając 6 mln zł finansuje ponad 40 połączeń Kolei Śląskich dziennie, 11 z nich obsługuje odcinek Tychy Lodowisko – Katowice.
News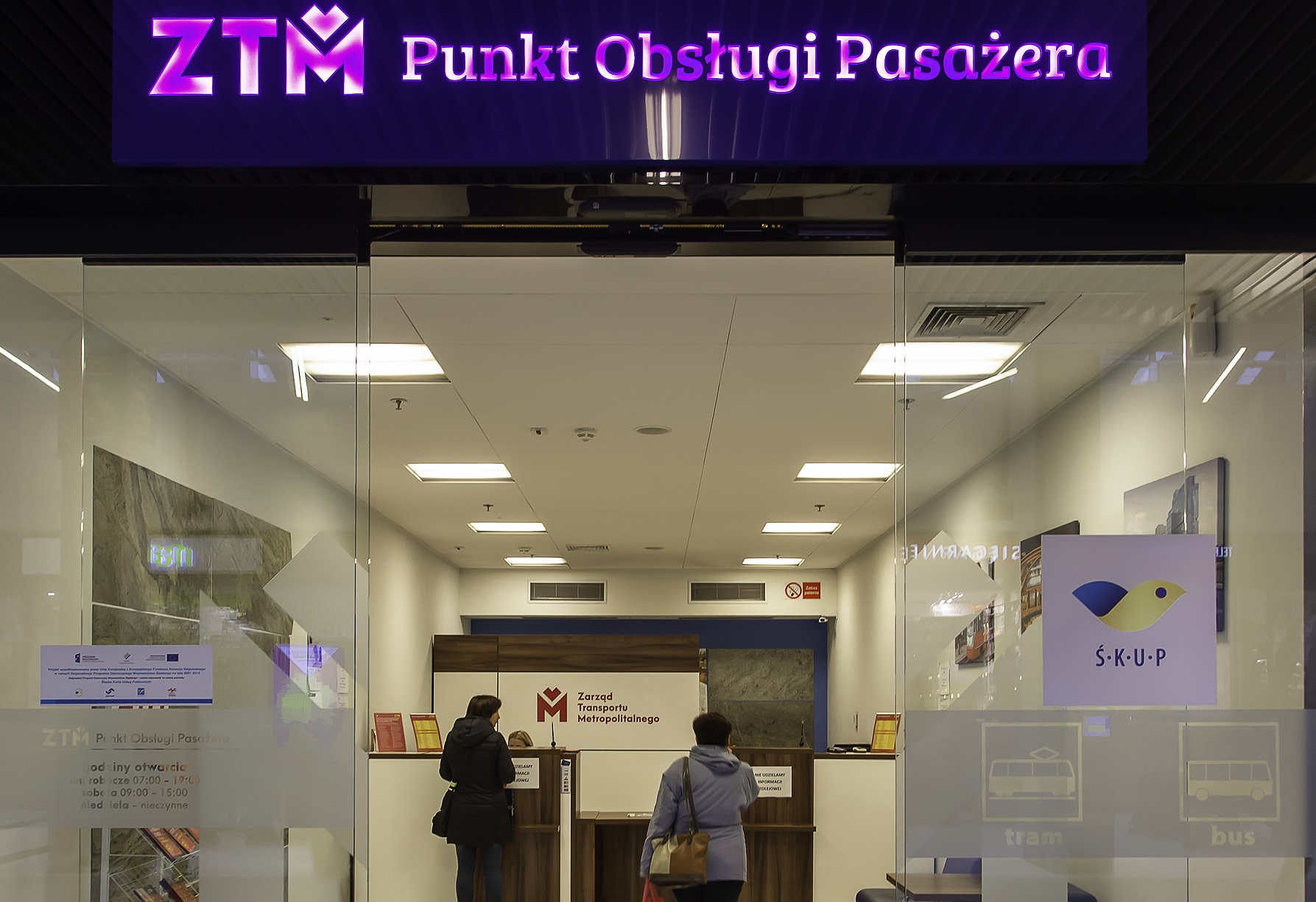 W trosce o podróżnych oraz pracowników organizatora transportu, wprowadziliśmy wiele zmian w zakresie obsługi pasażerów. Poniżej przedstawiamy najważniejsze informacje dotyczące obsługi pasażerów, m.in. w zakresie kupna i zwrotu biletów w czasie stanu epidemii.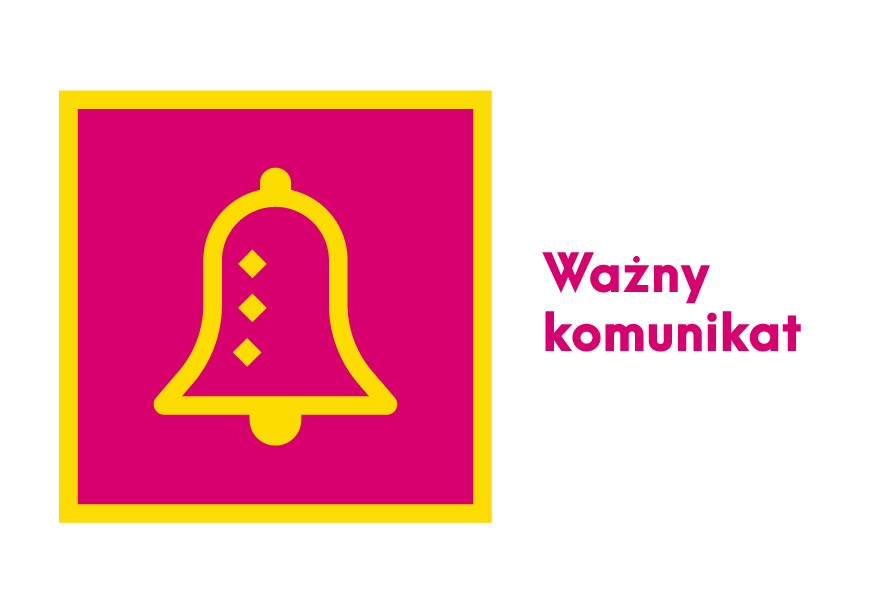 Z powodu prac związanych z otwarciem nowej siedziby Punktu Obsługi Pasażera w Bytomiu, w najbliższy poniedziałek (18.10.) punkt znajdujący się przy Placu Wolskiego będzie nieczynny.