W Sosnowcu powstanie nowa linia tramwajowa
Publication date: 28.04.2020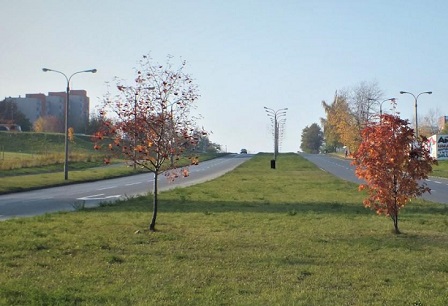 Już niedługo mieszkańcy wschodniej części Górnośląsko-Zagłębiowskiej Metropolii będą mogli przejechać całkiem nowym odcinkiem linii tramwajowej. Podpisano bowiem umowę na budowę nowych torów w Zagórzu, dzielnicy Sosnowca.
Minęło już 38 lat od zakończenia ostatniej inwestycji w sieć tramwajową na naszym terenie. Wkrótce rozpocznie się jednak budowa nowego jej odcinka. Właśnie podpisano umowę na budowę nowej linii tramwajowej w Sosnowcu-Zagórzu. Za niespełna 3 lata po nowym torze mają kursować tramwaje.
Wykonawcą zadania wybrane zostało konsorcjum firm: Eurovia Polska S.A. z Bielan Wrocławskich, KZN Rail Sp. z o.o. z Krakowa i Nowak Mosty Sp. z o.o. z Dąbrowy Górniczej, a cała procedura uzyskała pozytywną opinię Prezesa Urzędu Zamówień Publicznych. Wartość zadania zgodnie z zapisami umowy wynosi prawie 88,6 mln zł netto, a na wykonanie prac konsorcjanci mają 33 miesiące, licząc od dnia podpisania umowy.
Po tym, jak umowę podpisali przedstawiciele wykonawcy, została ona firmowana przez władze miasta Sosnowiec oraz spółki Tramwaje Śląskie. Inwestycja będzie realizowana z udziałem środków unijnych, przeznaczonych na modernizację istniejących torowisk i rozbudowę infrastruktury. Już wcześniej były one zagospodarowane w ten sposób. W pierwszej perspektywie unijnej priorytetem były zadania modernizacyjne istniejących torowisk, w tym torowiska wzdłuż ul. 3 Maja do pętli Zagórze, dlatego budowę nowego odcinka w Zagórzu przewidziano na drugą perspektywę.
W pierwszej kolejności wykonawca musi dokonać optymalizacji istniejącego projektu budowlanego zgodnie z zasadami określonymi w Programie Funkcjonalno-Użytkowym oraz wykonać inne projekty przewidziane w umowie, a także uzyskać wszelkie niezbędne decyzje administracyjne. Dlatego też nie należy się spodziewać, że za kilka tygodni rozpoczną się roboty budowlane. Ten pierwszy etap, projektowy, może potrwać nawet 12 miesięcy, choć pewne etapy projektowania zapewne zakończą się wcześniej i część prac już wówczas ruszy.
Nowa linia tramwajowa przebiegać będzie od dotychczasowej pętli tramwajowej poprzez dwupoziomowe skrzyżowanie z ul. Braci Mieroszewskich (tunelem pod jezdnią), przez nieużytki do al. Wolności, przez ul. ks. Blachnickiego i dalej wzdłuż ul. Białostockiej, al. Paderewskiego i ul. Marszałka Rydza Śmigłego do ronda Jana Pawła II, gdzie planowane jest zakończenie trasy pętlą tramwajową. Co ważne, w ramach budowy wiaduktu nad torami tramwajowymi na ul. Braci Mieroszewskich powstanie centrum przesiadkowe z przystankami tramwajowymi zlokalizowanymi pod wiaduktem i autobusowymi na wiadukcie. Połączy je klatka schodowa oraz windy. Na drugim końcu nowego odcinka przebudowane zostanie rondo, mieszcząc w środku pętlę tramwajową, a przystanki – końcowy i dwa początkowe – z torem odstawczym i punktem dyspozytorskim usytuowane zostaną w pasie dzielącym jezdnie ul. Marszałka Rydza Śmigłego.
News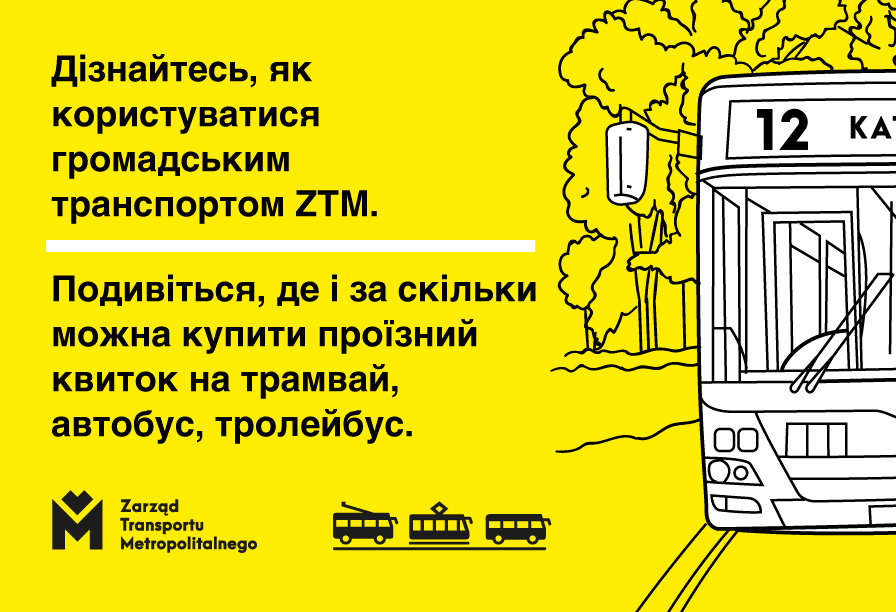 The possibility to use the urban public transport for free for citizens of Ukraine, who crossed the border in February, ends on the 31st of May. Already now we suggest, where you can buy a ticket and how to use the urban transport of the Metropolitan Transport Authority (ZTM).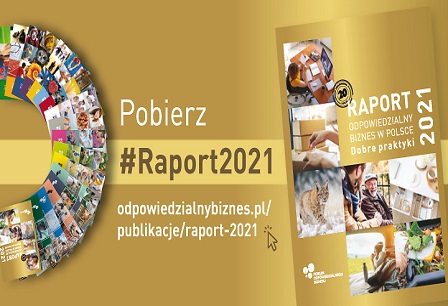 The première of the report 'Responsible Business in Poland. Best Practice' took place during the CSR Fair, organised by the Responsible Business Forum. This is the largest in Poland review of sustainable development initiatives. As many as 6 ZTM practices qualified to it.