"Zmień EGO na EKO" – pod takim hasłem ZTM rozpoczyna kampanię i cykl inicjatyw w ramach Europejskiego Tygodnia Mobilności [Aktualizacja 21.09]
Publication date: 14.09.2021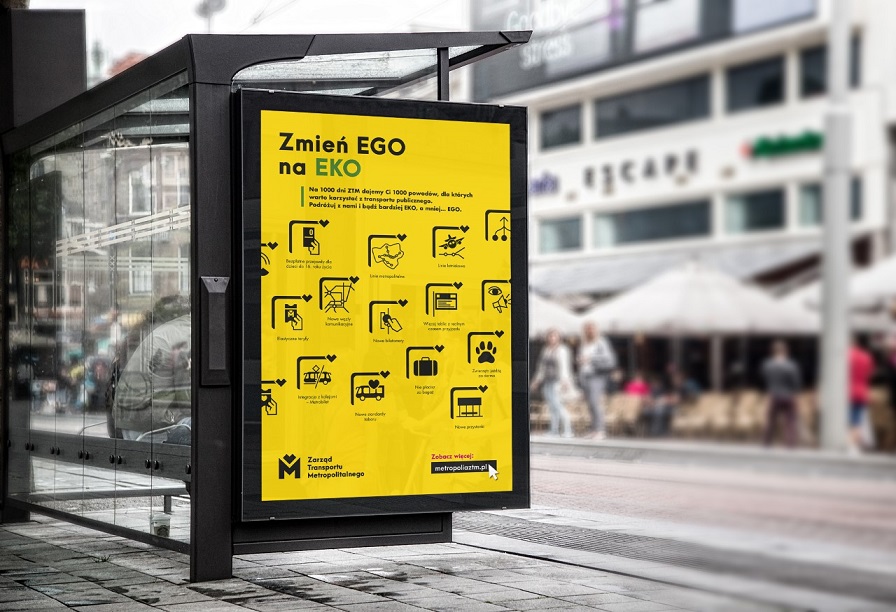 "Europejski Tydzień Mobilności" (ETM) zaczyna się już w najbliższy czwartek (16 września) i potrwa do 22 września, czyli "Dnia bez Samochodu". Zarząd Transportu Metropolitalnego – największy organizator komunikacji miejskiej w Polsce – przygotował szereg inicjatyw na najbliższe dni i szczególnie w tym okresie promuje rolę transportu publicznego w budowaniu ekologicznego, przyjaznego i nowoczesnego miasta
22 września zapraszamy na dobrą kawę i spotkanie ze znanym… kontrolerem
Ostatni dzień "Europejskiego Tygodnia Mobilności" to obchodzony corocznie 22 września "Dzień bez Samochodu". Wszyscy kierowcy w tym dniu mogą podróżować komunikacją ZTM za darmo, jeśli tylko będą mieć przy sobie dowód rejestracyjny samochodu.
Tego dnia pasażerów czekają także pewne niespodzianki. W kilku miastach Metropolii na wybranych przystankach będzie czekała na nich m.in. gorąca kawa, którą będą mogli wypić m.in. z dyrektor ZTM Małgorzatą Gutowską oraz prezydentami miast. – Dla mnie to jest świetna okazja, aby porozmawiać z pasażerami oraz podziękować im – w symboliczny, sympatyczny sposób – za ich zaufanie, za to, że jeżdżą razem z nami. Zapraszam ich w tym dniu na kawę. Będzie mi szalenie miło – wraz z włodarzami miast – spotkać, porozmawiać z naszymi mieszkańcami i napić się wspólnie kawy – mówi Małgorzata Gutowska.
Gdzie można spotkać 22 września dyrekcję ZTM wraz z samorządowcami?
W godz. 7-8 na Centrum Przesiadkowym Brynów w Katowicach (dyrektor ZTM Małgorzata Gutowska oraz przedstawiciel UM Katowice).
W godz. 8-9 na Dworcu w Tarnowskich Górach (zastępca dyrektora ZTM ds. handlowych Andrzej Stangret oraz przedstawiciel UM Tarnowskie Góry).
W godz.15-16 na przystanku Nowy Bytom Urząd Miasta w Rudzie Śląskiej (dyrektor ZTM Małgorzata Gutowska oraz przedstawiciel UM Ruda Śląska). 
Dodatkowo 22 września mieszkańcy Metropolii będą mogli spotkać dobrze znaną osobę. W rolę kontrolera biletów wcieli się Krzysztof Hanke, polski aktor, satyryk, lider znanego, śląskiego "Kabaretu Rak". "Bercik" swoją podróż rozpocznie ok. 7:00 w Centrum Pzesiadkowym Brynów w Katowicach.
– Wykorzystujemy humorystyczną konwencję, aby zaskoczyć i rozbawić podróżujących, którzy zdecydowali się spędzić "Dzień Bez Samochodu" z nami. Dlatego wierzę, że uda nam się wywołać wiele spontanicznych uśmiechów. Ten sympatyczny pomysł to również forma podziękowania dla tych, którzy są z nami – mówi Małgorzata Gutowska.
"Pokaż się z ekologicznej strony" – w ten sposób ZTM angażuje pracodawców w popularyzację ekologicznego transportu
– Widzimy swoją szczególną rolę w rozwoju gospodarczym regionu, a także dbałości o jego perspektywę środowiskową. Inicjujemy systemowe projekty B2B – bardzo zależy nam na nawiązaniu współpracy z regionalnymi pracodawcami tak, aby zostali naszymi partnerami w popularyzacji ekologicznej komunikacji miejskiej wśród pracowników. Szczególnie teraz, w trakcie ETM, zapraszamy do rozmowy duże zakłady z naszego regionu, którym możemy zaproponować indywidualne warunki komercyjne takiej współpracy – mówi Andrzej Stangret, zastępca dyrektora ZTM ds. handlowych.
Firmy, które zostaną partnerem ZTM w budowaniu ekologicznego regionu, mają zagwarantowane do 10 proc. zniżki na zakup biletów dla swoich pracowników. Mogą wykorzystać bilety jako benefity dla pracowników – sami decydują, czy chcą (oraz w jakim zakresie) partycypować w koszcie biletów dla swoich pracowników.  
– Oprócz nadrzędnego celu naszego programu, firmy – partnerzy – mogą odnieść dodatkowe korzyści, na które zwracamy uwagę. Myślę o oszczędności na opłatach za miejsca parkingowe, możliwość redukcji kosztów związanych z samochodami służbowymi. W ramach naszej współpracy, mogą także szeroko promować swoją firmę i markę w regionie – w zależności od zakresu współpracy proponujemy nawet bezpłatną możliwość skorzystania z nośników reklamowych ZTM – podkreśla Andrzej Stangret.
ZTM rozpoczyna szeroką kampanię "Zmień EGO na EKO" i zaprasza do siebie wszystkich podróżujących po Metropolii 
– "Zmień EGO na EKO! Masz teraz 1000 powodów, by korzystać z transportu publicznego i być bardziej EKO, a mniej... EGO" – w ten sposób zwracamy się w naszej kampanii do wszystkich mieszkańców – podkreśla Andrzej Stangret. – Od 1000 dni Zarząd Transportu Metropolitalnego tworzy system ŁatwEKO podróżowania po metropolii. W naszej najnowszej kampanii postawiliśmy więc na ekologię – dodaje.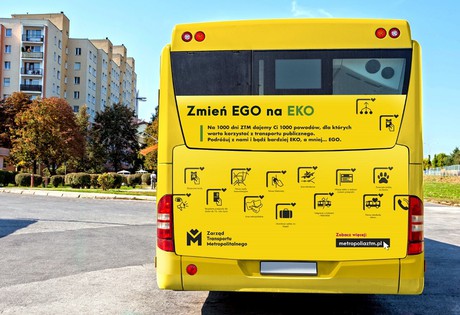 Nowa kampania realizowana będzie w mediach tradycyjnych, radio, citylightach oraz w kanałach digitalowych. Jej elementem będzie także nowy film wideo podsumowujący "1000 dni ZTM" i kluczowe rozwiązania wdrożone w tym czasie. Materiał będzie promowany w social mediach. 
– Na początku 2019 r. przejęliśmy organizację komunikacji miejskiej na terenie Górnośląsko-Zagłębiowskiej Metropolii. Mija właśnie 1000 dni naszej aktywności, w trakcie których udało nam się zrealizować wiele ciekawych projektów, których brakowało dotąd w regionie. Obsługa klientów on-line, Metrobilet, czyli wspólna oferta ZTM i Kolei Śląskich, czy też linie metropolitalne to projekty, które wnoszą nową jakość i zmieniają koncepcję transportu publicznego. I właśnie o tych najważniejszych inicjatywach opowiadamy w naszym filmie – zapowiada Andrzej Stangret
W ciągu całego "Europejskiego Tygodnia Mobilności", facebookowy fanpage ZTM stanie się socialową przestrzenią działań kampanijnych oraz bieżącej komunikacji. Na Facebooku ZTM będzie informował o wszystkim, co będzie się działo w kolejnych dniach "Europejskiego Tygodnia Mobilności", jak również – szczególnie w tym okresie – promował swoją ofertę dla pracodawców.
Z kolei mieszkańcy Metropolii, którzy w najbliższych dniach odwiedzą centrum handlowe w Katowicach (Galeria Katowicka) oraz Sosnowcu (Plaza) będę mogli poznać więcej szczegółów dotyczących oferty organizatora transportu na specjalnych stoiskach ZTM.
News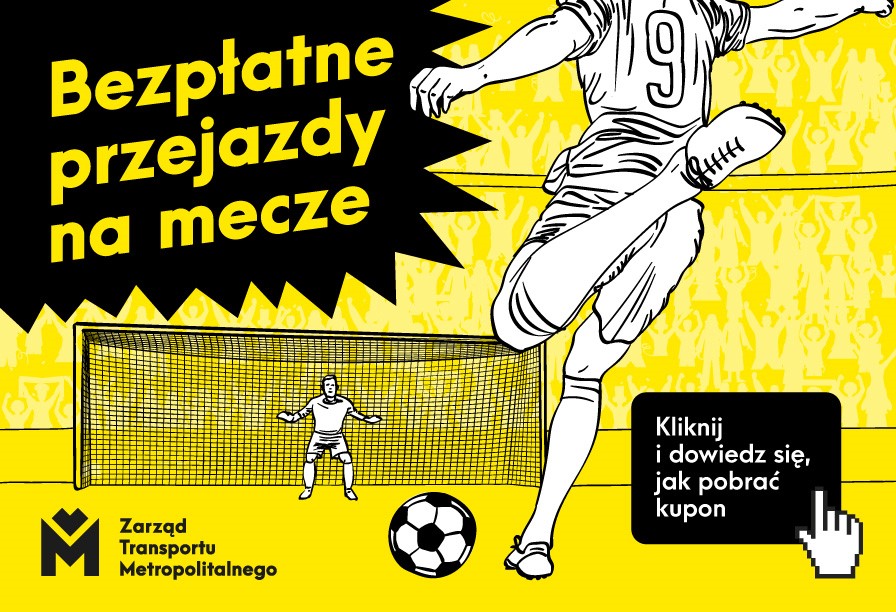 Persons watching the Friday match between teams of Poland and Czech Republic, in the 'U20 Eight Nations Tournament', will be able to use for free all the connections of the urban transport organised by the ZTM. It is enough to hold the entry ticket and a special coupon.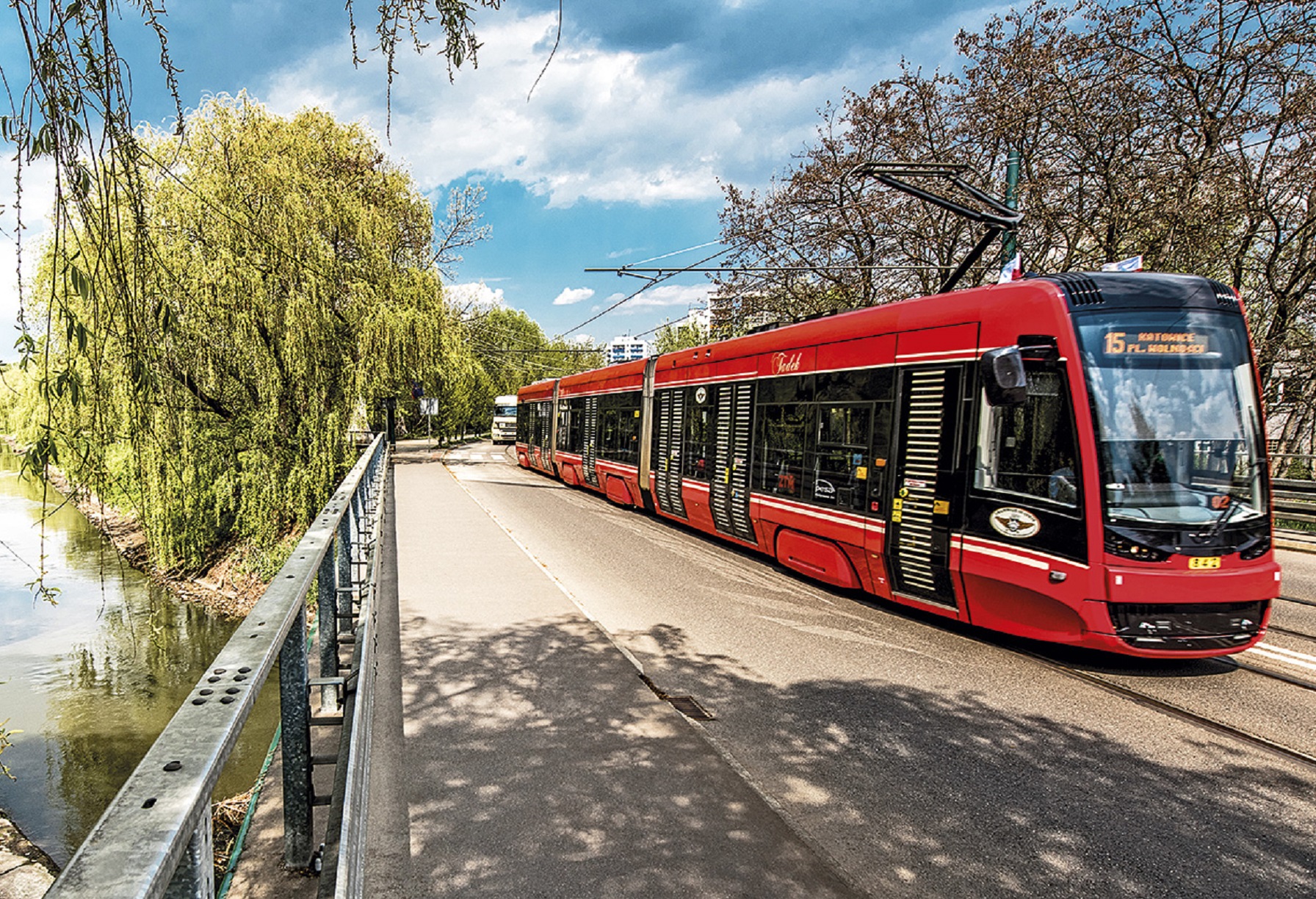 Początek kwietnia przyniesie szereg zmian w organizacji ruchu tramwajowego na trasach łączących Katowice i Chorzów, Katowice i Sosnowiec oraz Świętochłowice i Chorzów. W jednych miejscach ruch tramwajów zostanie wznowiony, w innych wstrzymany. Wszystko to związane jest z realizacją zadań inwestycyjnych prowadzonych przez spółkę Tramwaje Śląskie S.A.