ZTM ujednolici przystanki w całej Metropolii
Publication date: 10.07.2020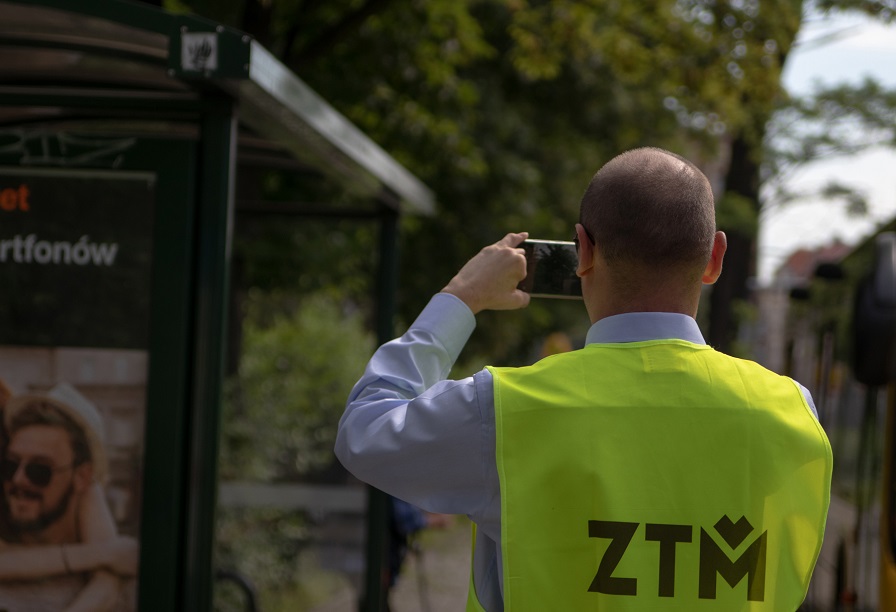 Zarząd Transportu Metropolitalnego analizuje sieć przystanków komunikacji miejskiej. Prace prowadzone są na niespotykaną dotąd skalę. Wprowadzony zostanie bardziej funkcjonalny i estetyczny standard na terenie 56 gmin. Przystanki komunikacji miejskiej zostaną przeprojektowane. Docelowo w całej Metropolii będą wyglądać podobnie. Projekt realizowany jest we współpracy z doktorantami i studentami Politechniki Śląskiej, którzy stworzyli specjalną aplikację do tego badania. Docelowe przystanki będą funkcjonalne, estetyczne oraz uwzględnią potrzeby osób z niepełnosprawnościami.
Inwentaryzacja infrastruktury jest konieczna, ponieważ przejęliśmy obsługę stanowisk przystankowych aż po trzech poprzednich podmiotach odpowiedzialnych za komunikację miejską w regionie, tj. po KZK GOP, MZK Tychy oraz MZKP Tarnowskie Góry. Każdy z nich miał inne standardy w zakresie infrastruktury przystankowej – od składowych przystanków, przez wygląd ich poszczególnych elementów, po dostępne możliwości w zakresie komunikacji z pasażerem. Naszym celem jest najpierw zewidencjonowanie, a następnie unifikacja infrastruktury przystankowej. Przychodząc na przystanek, każdy będzie wiedział, czego się spodziewać i gdzie szukać informacji. Nowe przystanki stanowią także ważny element budowania rozpoznawalności ZTM. W tej chwili jesteśmy na półmetku inwentaryzacji. Zadanie to realizujemy na niespotykaną w Polsce skalę – obsługujemy prawie 7000 przystanków na obszarze 2500 km2. To również stanowi o wyjątkowości ZTM. Pod tym względem jesteśmy bowiem największym organizatorem transportu w kraju.
Do badania zaprosiliśmy doktorantów i studentów z Wydziału Transportu i Inżynierii Lotniczej Politechniki Śląskiej z kierunku transport ze specjalności inżynieria ruchu. Uczelnia wesprze ZTM w zakresie bardzo szczegółowej inwentaryzacji infrastruktury przystankowej. Dla przyspieszenia i zwiększenia efektywności działań studenci wykorzystują specjalną aplikację mobilną. Dzięki niej możliwe jest nie tylko sprawne zebranie w jednym miejscu wszystkich danych, uzupełnienie informacji o dokumentację zdjęciową, ale również, bezpośrednio po zakończeniu prac przy danym stanowisku, zapisanie danych w systemie oraz naniesienie przystanków na mapę.
Naszym celem jest także opracowanie systemu identyfikacji wizualnej infrastruktury przystankowej i automatów biletowych. Zewnętrzny podmiot przeprowadzi analizę całego obszaru ZTM w zakresie rodzajów słupków przystankowych, wiat, elementów informacji wizualnej w pojazdach, automatów biletowych, graficznych form prezentacji rozkładów jazdy oraz elementów graficznych umieszczanych na przystankach. W dalszej kolejności zbadane zostaną dostępne na rynku graficzne i technologiczne rozwiązania w zakresie infrastruktury przystankowej. Chcemy uczynić komunikację miejską jak najbardziej dostępną, dlatego prace nad nowymi przystankami będą m.in. konsultowane z osobami z niepełnosprawnościami. Do projektu zostały już zaproszone osoby niewidome z fundacji Ważni Ludzie.
Zakończenie przeglądu infrastruktury przystankowej na terenie całej metropolii ZTM nastąpi do końca III kwartału tego roku. Zachęcamy do śledzenia naszego profilu na portalu Facebook, gdzie będziemy relacjonować realizację projektu.