Vizum application on the territory of GZM
Publication date: 04.11.2019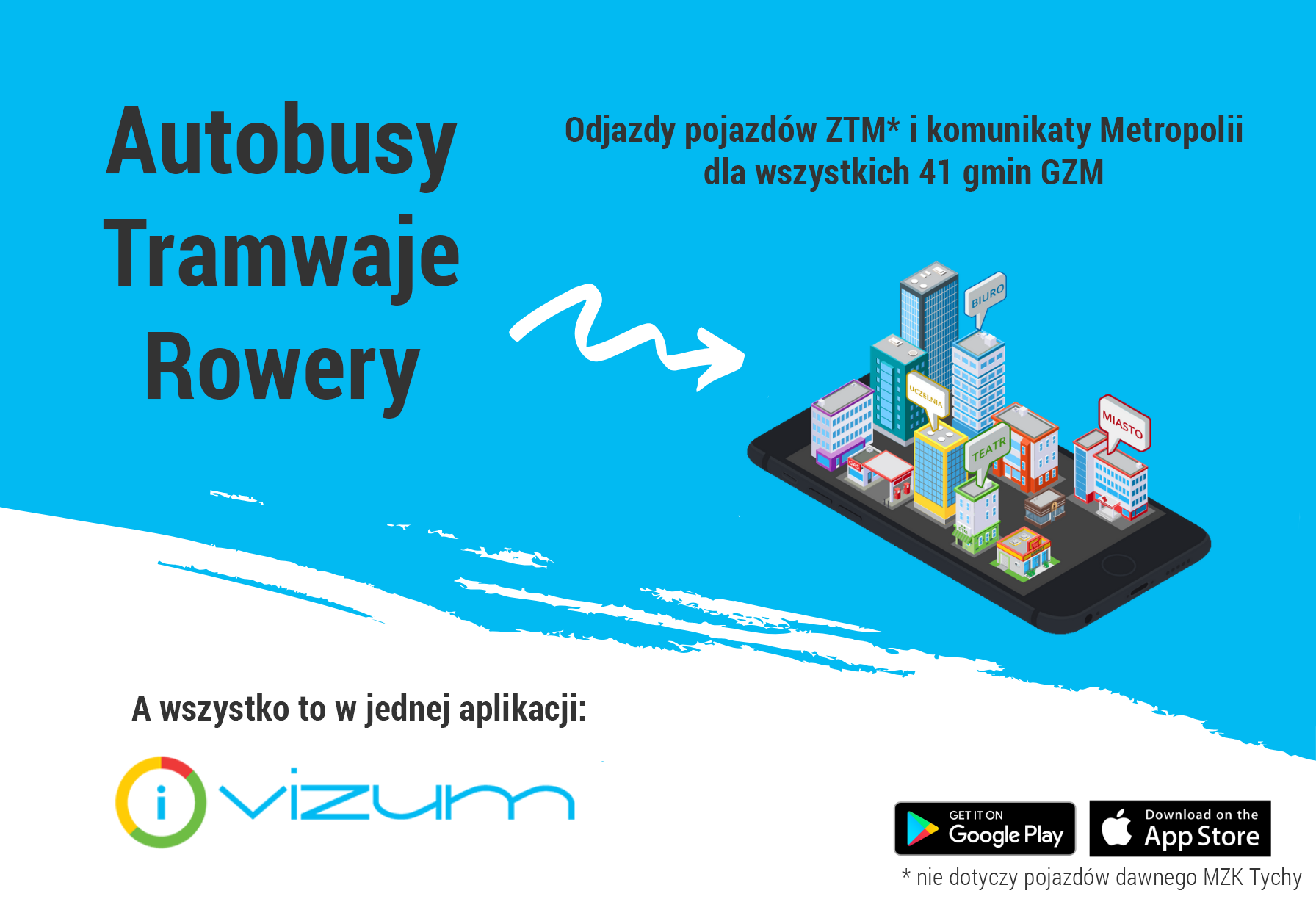 The Vizum mobile application has just been launched in the Upper Silesian-Zagłębie Metropolis. It is a tool enabling efficient communication between urban broadcasters (including GZM Metropolis) and recipients - residents.
The application includes the "Transport" module, in which you can quickly and conveniently check the nearest public transport departures at a stop selected in the map in your area (without vehicles of the former MZK Tychy) and the availability of city bikes at any bicycle station. It is an interesting alternative for regular visitors of urban transport, people without a car and lovers of ecological two-wheelers. Thanks to Vizum, getting around the metropolis becomes easier. In addition, in the "News" module, the application also offers access to information about events co-organized by the Metropolis.
The application is available for free under the name "Vizum" for download on Android phones and iPhones in Google Play and AppStore.
You can find more information on the application's website.
News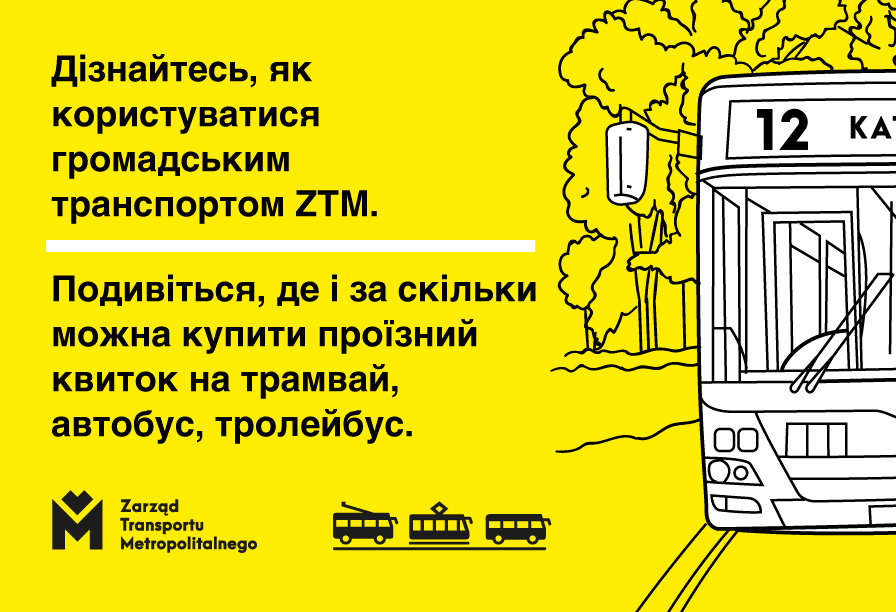 The possibility to use the urban public transport for free for citizens of Ukraine, who crossed the border in February, ends on the 31st of May. Already now we suggest, where you can buy a ticket and how to use the urban transport of the Metropolitan Transport Authority (ZTM).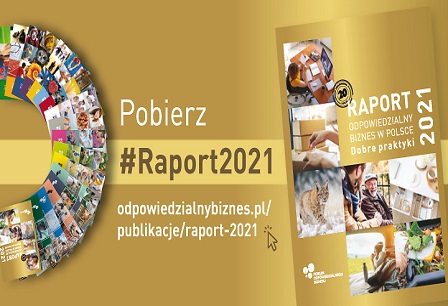 The première of the report 'Responsible Business in Poland. Best Practice' took place during the CSR Fair, organised by the Responsible Business Forum. This is the largest in Poland review of sustainable development initiatives. As many as 6 ZTM practices qualified to it.