Vizum application on the territory of GZM
Publication date: 04.11.2019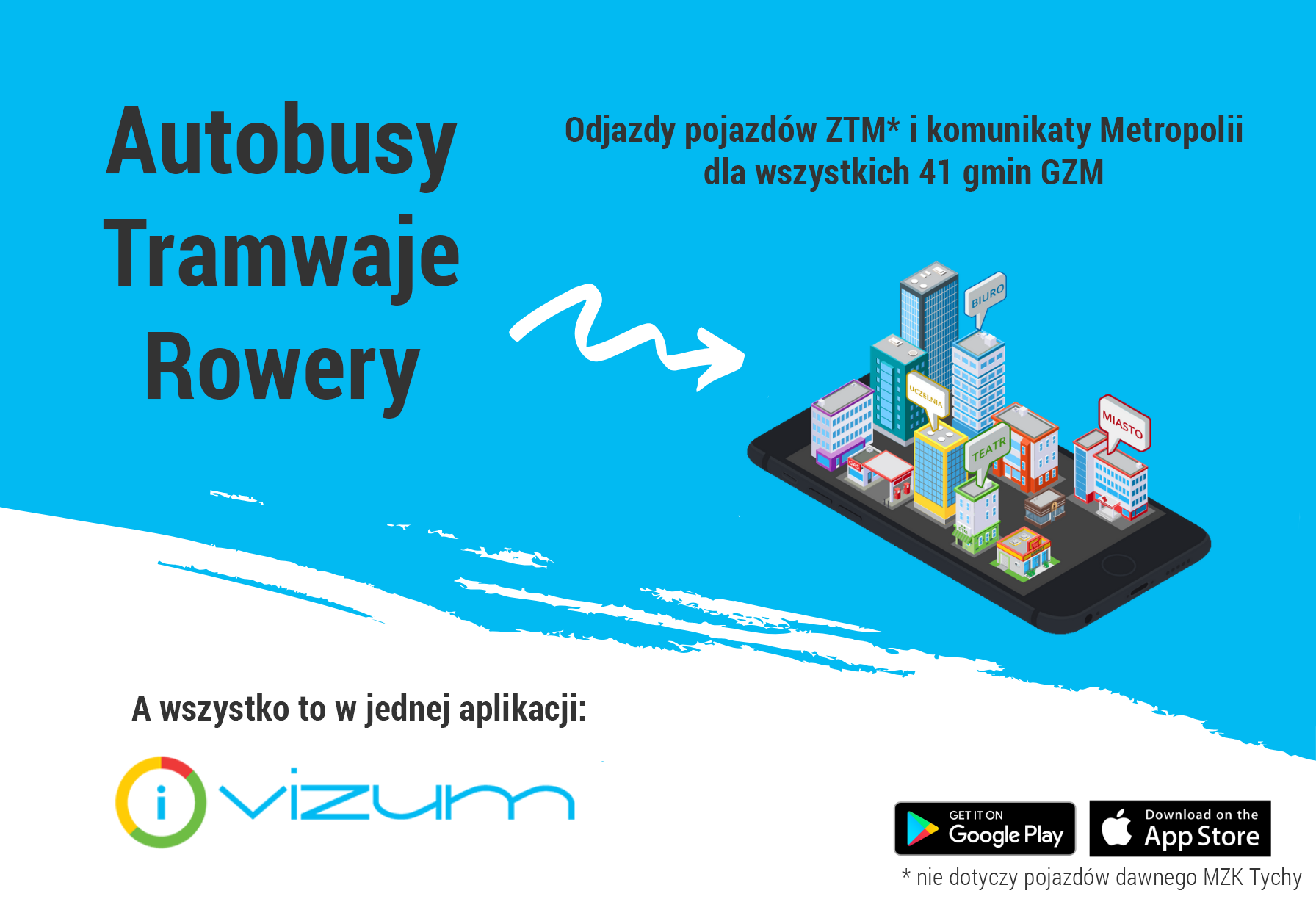 The Vizum mobile application has just been launched in the Upper Silesian-Zagłębie Metropolis. It is a tool enabling efficient communication between urban broadcasters (including GZM Metropolis) and recipients - residents.
The application includes the "Transport" module, in which you can quickly and conveniently check the nearest public transport departures at a stop selected in the map in your area (without vehicles of the former MZK Tychy) and the availability of city bikes at any bicycle station. It is an interesting alternative for regular visitors of urban transport, people without a car and lovers of ecological two-wheelers. Thanks to Vizum, getting around the metropolis becomes easier. In addition, in the "News" module, the application also offers access to information about events co-organized by the Metropolis.
The application is available for free under the name "Vizum" for download on Android phones and iPhones in Google Play and AppStore.
You can find more information on the application's website.
News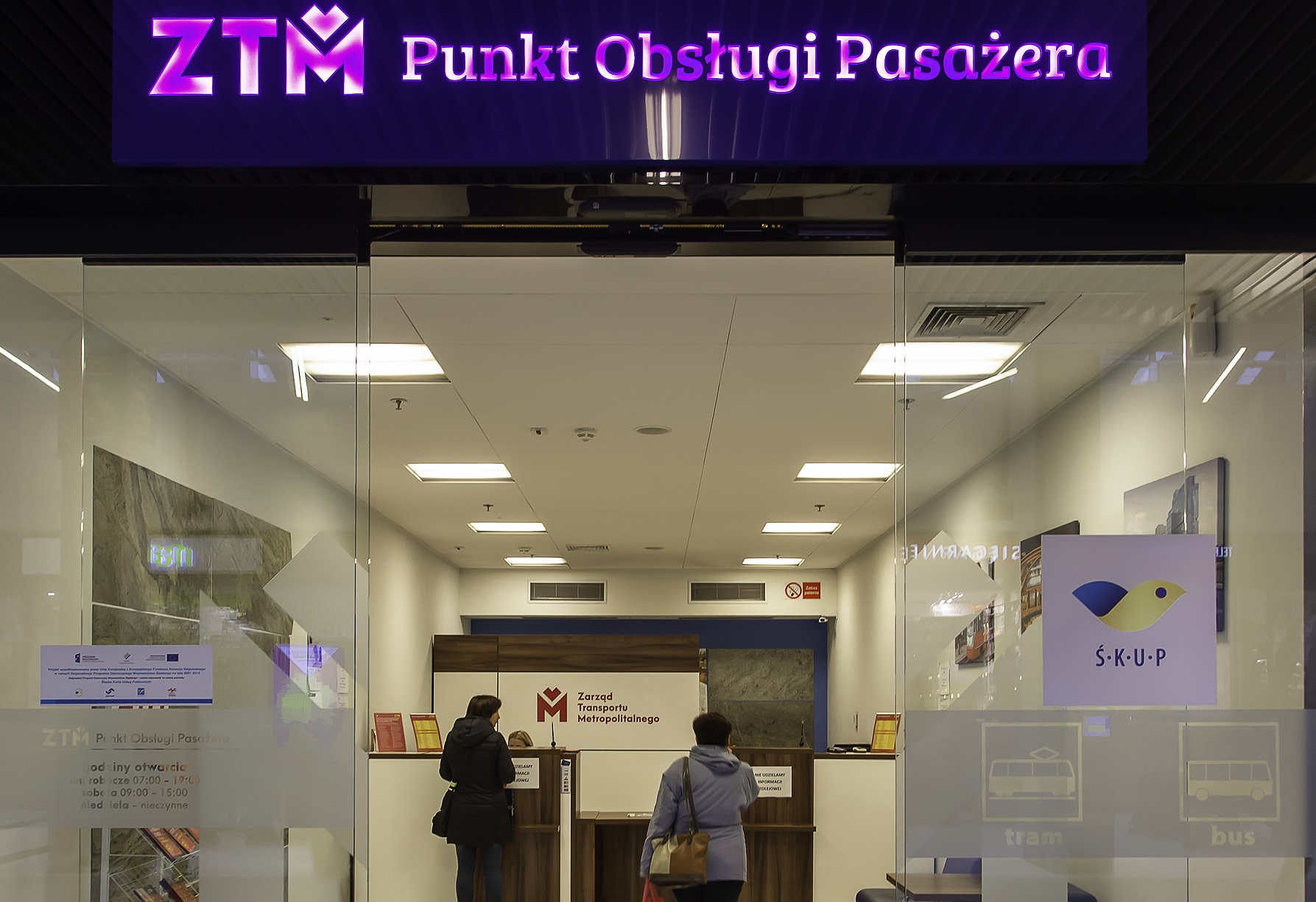 W trosce o podróżnych oraz pracowników organizatora transportu, wprowadziliśmy wiele zmian w zakresie obsługi pasażerów. Poniżej przedstawiamy najważniejsze informacje dotyczące obsługi pasażerów, m.in. w zakresie kupna i zwrotu biletów w czasie stanu epidemii.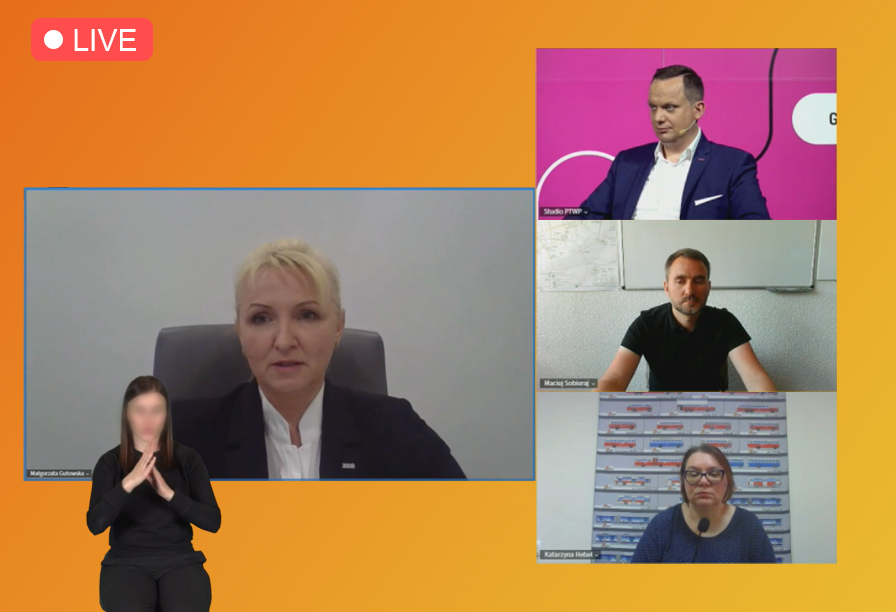 8 czerwca odbyła się w ramach Kongresu Polityki Miejskiej debata "Czego nauczyła nas pandemia - perspektywa transportu publicznego". Uczestniczyli w niej eksperci z 4 instytucji - dyrektor Małgorzata Gutowska oraz zastępca dyrektora ds. handlowych Andrzej Stangret z Zarządu Transportu Metropolitalnego, zastępca dyrektora ds. transportu Maciej Sobieraj z Zarządu Dróg i Transportu w Łodzi i zastępca dyrektora Zarządu Komunikacji Miejskiej w Gdyni Katarzyna Hebel.