Bardziej cyfrowy ZTM. Wyższy komfort podróży i bezpieczeństwo pasażerów zagwarantuje nowa aplikacja
Publication date: 01.07.2021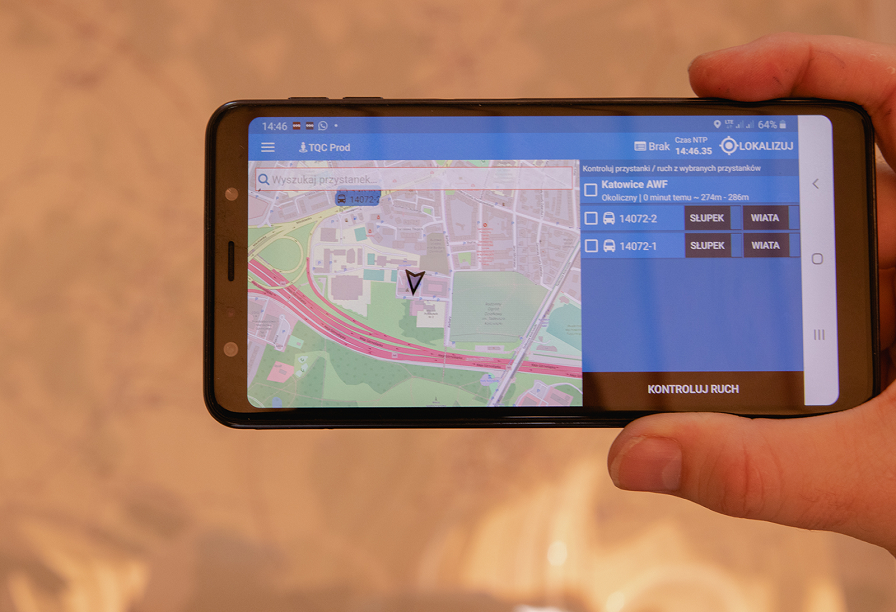 Nasi pracownicy testują aplikację, która zmienia dotychczasowy proces kontroli bezpieczeństwa i standardów pojazdów komunikacji miejskiej. Nowatorski system ma ułatwić wychwytywanie niedociągnięć, które są kluczowe dla pasażerów, takie jak np. czystość i wyposażenie pojazdu, sprawność kasowników i klimatyzacji czy też elementy związane z bezpieczeństwem i komfortem podróżujących.
Jako największy organizator komunikacji miejskiej w Polsce testujemy najnowszą aplikację, która automatyzuje i przyspiesza kontrolę pojazdów. To kolejny element transformacji cyfrowej, którą przechodzimy.
Dane wprowadzane podczas kontroli gromadzą się w chmurze, następnie można automatycznie generować raporty i szybciej identyfikować niedociągnięcia, a co za tym idzie poprawiać komfort podróży i bezpieczeństwo pasażerów.
Od początku lipca każdy pracownik kontrolujący jakość usług przewozowych będzie korzystał z pełnej wersji aplikacji Transport Quality Central (TQC). Jak szacuje Rafał Zając, naczelnik Wydziału Zarządzania Ruchem w ZTM, nowa aplikacja na tyle ułatwia i przyspiesza przeprowadzanie kontroli, że będzie można przeprowadzać ich nawet o połowę więcej lub zlecić kontrolerom inne, dodatkowe zadania: – Wszystko działa bardzo intuicyjnie. Pracownik, będąc w pojeździe, na urządzeniu mobilnym zaznacza to, co nie spełnia naszych oczekiwań. Może to być np. czystość i wyposażenie pojazdu, sprawność kasowników i klimatyzacji, czy też elementy związane z bezpieczeństwem pasażerów – wymienia Rafał Zając. – Kontroler może także wpisywać swoje uwagi i robić zdjęcia. Zebrane dane gromadzą się w chmurze. To znacznie przyśpiesza przepływ informacji, dzięki czemu będziemy mogli szybciej przeciwdziałać nieprawidłowościom – dodaje.
Aplikacja zwiększa nie tylko efektywność samej kontroli, ale także ułatwia organizację pracy. TQC przesyła bowiem indywidualny plan pracy każdemu kontrolerowi. Dzięki oprogramowaniu na bieżąco można śledzić lokalizacje przeprowadzanych wizyt w pojazdach i od razu można zobaczyć, które z nich od jakiegoś czasu nie były kontrolowane.
Aplikacja to także ekologiczna alternatywa dla dotychczasowych rozwiązań. Do tej pory raporty z kontroli były sporządzane na papierze. – Nowa aplikacja to element kompleksowego procesu transformacji cyfrowej Zarządu Transportu Metropolitalnego. Konsekwentnie realizujemy zmianę na wielu płaszczyznach. Jest to oczywiście spójne z naszą rolą, którą sobie zdefiniowaliśmy – jako największy organizator komunikacji miejskiej w Polsce chcemy ułatwiać podróżowanie, tworzyć klimat i koncepcję przyjaznej, nowoczesnej i ekologicznej aglomeracji – i w tym kierunku zmierzają podejmowane przez nas działania. Będzie ich więcej – zapowiada zastępca dyrektora ZTM ds. administracyjnych Krzysztof Dzierwa.
Wskazujemy jednocześnie, że jesienią tego roku podjęta zostanie decyzja, co do stałego korzystania z aplikacji. Będzie to zależeć od wyników właśnie rozpoczynanego pilotażu.
News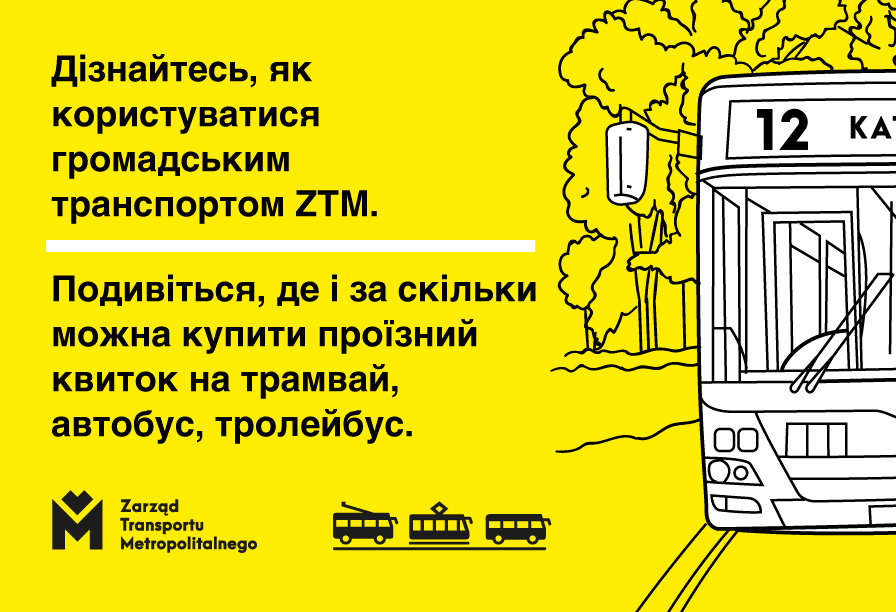 The possibility to use the urban public transport for free for citizens of Ukraine, who crossed the border in February, ends on the 31st of May. Already now we suggest, where you can buy a ticket and how to use the urban transport of the Metropolitan Transport Authority (ZTM).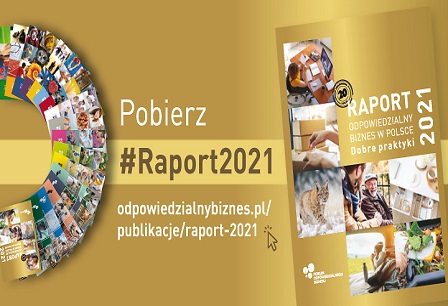 The première of the report 'Responsible Business in Poland. Best Practice' took place during the CSR Fair, organised by the Responsible Business Forum. This is the largest in Poland review of sustainable development initiatives. As many as 6 ZTM practices qualified to it.