Dodatkowe i bezpłatne przejazdy na "Rapsodię Śląską" na Stadionie Śląskim
Publication date: 28.08.2019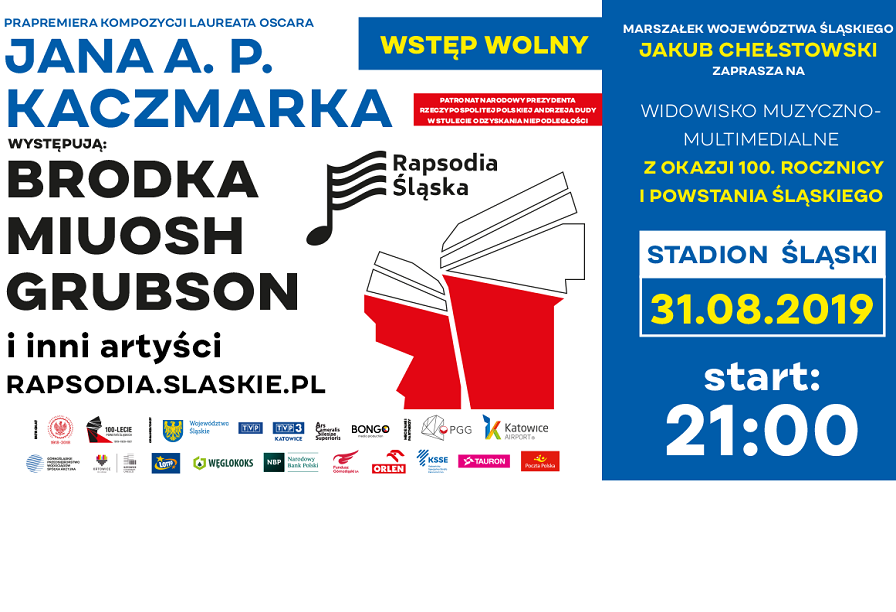 Na koniec wakacji Stadion Śląski stanie się areną muzyczno-multimedialnego wydarzenia. Zainteresowani "Rapsodią Śląską" mogą liczyć nie tylko na bezpłatne wejścia na tę imprezę, ale i na bezpłatny dojazd i powrót z niej autobusami oraz tramwajami Zarządu Transportu Metropolitalnego.
W sobotę 31 sierpnia od godziny 21:00 na Stadionie Śląskim w Chorzowie będzie można posłuchać wyjątkowych kompozycji i spotkać cenionych artystów, również z Górnego Śląska. Swój występ zaplanowali Brodka, Miuosh, Igo, Grubson, Marcin Wyrostek wraz z 18 akordeonistami, Janusz Wawrowski, Orkiestra i Chór Filharmonii Śląskiej, Zespół Pieśni i Tańca "Śląsk" oraz kwartet saksofonistów The Whoop Group.
Możliwość bezpiecznego i bezpłatnego dojazdu oraz powrotu na to wydarzenie zapewnią tramwaje i autobusy Zarządu Transportu Metropolitalnego. Połączenia zostały zaplanowane ze zwiększoną częstotliwością i będą realizowane większymi pojazdami. Zmiany obejmują kursy wszystkich linii tramwajowych, które przejeżdżają w pobliżu stadionu. Są to tramwaje nr 0, 6, 11 i 19, którymi można dostać się na miejsce koncertów m.in. z Katowic oraz tramwaj nr 9, który kursuje z Bytomia, Rudy Śląskiej i Świętochłowic do Chorzowa. Na liniach nr 14 oraz 20 pojawią się dodatkowe kursy w godzinach nocnych.
Dodatkowo autobusy linii przyspieszonych nr: 820, 830, 840 od godziny 15:00 będą kursować ze zwiększoną częstotliwością i obsługiwać pobliski przystanek. Na liniach nr 138 i 674 uruchomione zostaną dodatkowe kursy po zakończeniu imprezy, a linią nr 808 z centrum Katowic po uroczystości dojedziemy do miast takich jak Sosnowiec i Dąbrowa Górnicza.
Wyżej wymienionymi liniami 31 sierpnia od godziny 16:00 do godziny 21:00 oraz 31 sierpnia od godziny 23:00 do 1 września do godziny 2:30 uczestnicy wydarzenia mogą podróżować bezpłatnie. Wstęp na wydarzenie jest bezpłatny i nie obowiązują wejściówki.
Szczegółowe informacje dostępne są w zakładce Rozkład jazdy - Komunikaty.
News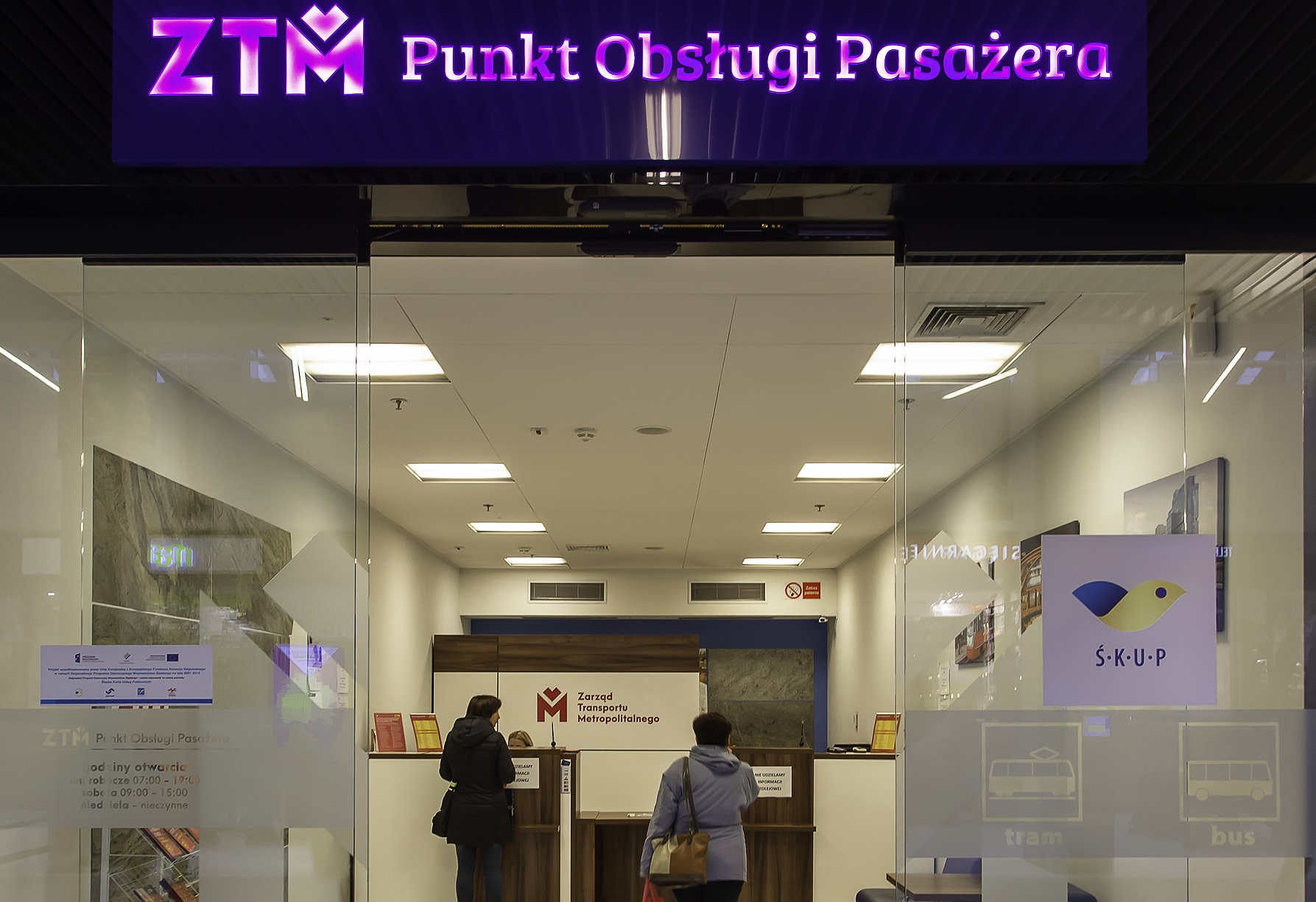 W trosce o podróżnych oraz pracowników organizatora transportu, wprowadziliśmy wiele zmian w zakresie obsługi pasażerów. Poniżej przedstawiamy najważniejsze informacje dotyczące obsługi pasażerów, m.in. w zakresie kupna i zwrotu biletów w czasie stanu epidemii.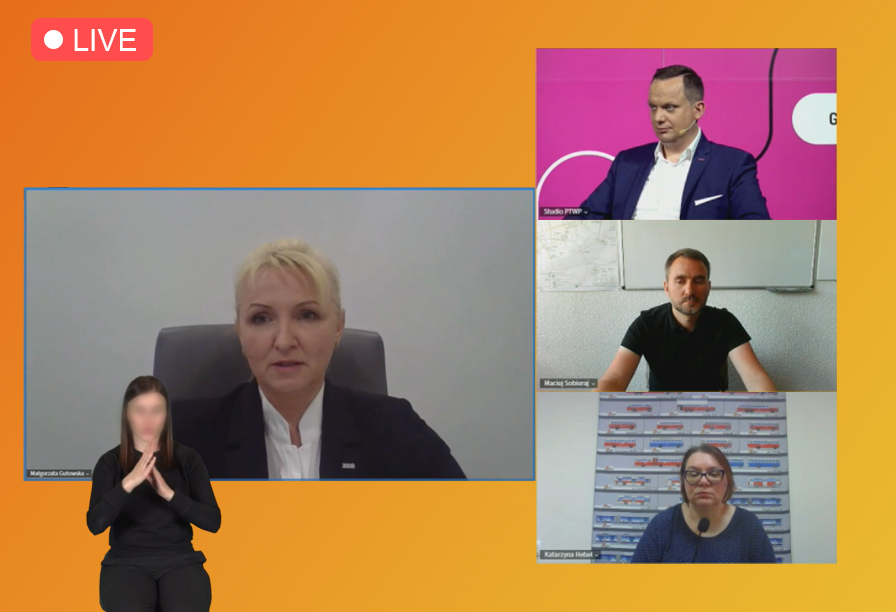 8 czerwca odbyła się w ramach Kongresu Polityki Miejskiej debata "Czego nauczyła nas pandemia - perspektywa transportu publicznego". Uczestniczyli w niej eksperci z 4 instytucji - dyrektor Małgorzata Gutowska oraz zastępca dyrektora ds. handlowych Andrzej Stangret z Zarządu Transportu Metropolitalnego, zastępca dyrektora ds. transportu Maciej Sobieraj z Zarządu Dróg i Transportu w Łodzi i zastępca dyrektora Zarządu Komunikacji Miejskiej w Gdyni Katarzyna Hebel.