Kolejny nowy wagon dla Tramwajów Śląskich
Publication date: 13.07.2020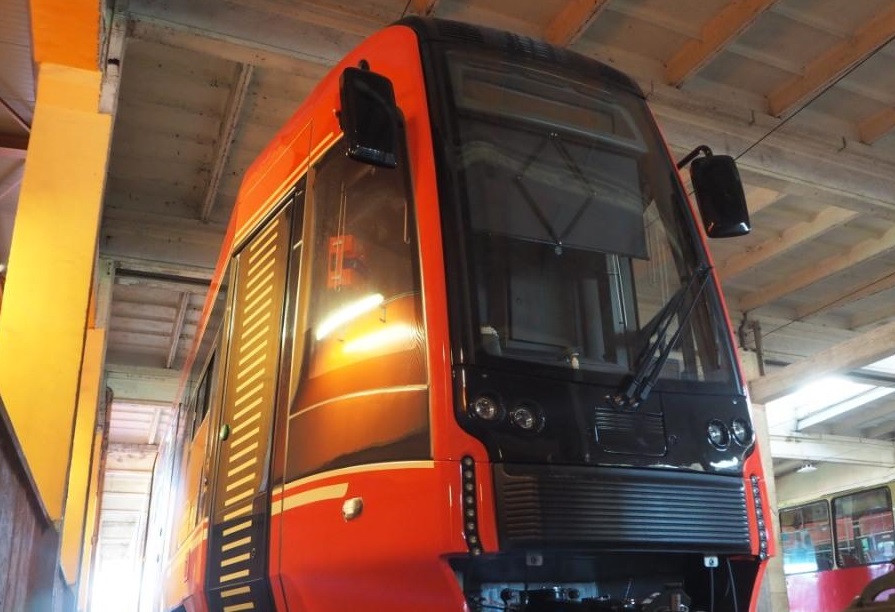 Na liniach Zarządu Transportu Metropolitalnego pojawia się coraz więcej nowych tramwajów. W weekend do Katowic dotarł kolejny wagon, tym razem od Pesy. Wkrótce rozpoczną się testy, po których wagon ma trafić na trasy na terenie Górnośląsko-Zagłębiowskiej Metropolii.
Wyposażony w klimatyzację przedziału pasażerskiego, gniazda USB, moduły Wi-Fi, monitoring, głosowy i wizualny system informacji pasażerskiej, ułatwienia dla osób niepełnosprawnych i nowoczesny, energooszczędny napęd. Tymi elementami cechuje się tramwaj, który właśnie trafił do taboru spółki Tramwaje Śląskie S.A., operatora ZTM.
Pierwszy nowy wagon 2017N wyprodukowany przez firmę Pesa Bydgoszcz S.A. wyjechał w piątek późnym wieczorem z Bydgoszczy, a w niedzielę nad ranem dotarł do zajezdni tramwajowej w Katowicach. Przewóz tramwajów odbywa się na specjalnej lawecie, a ze względu na gabaryty przejazd może być realizowany tylko nocą. Dlatego pokonanie tych 400 kilometrów zajęło tyle czasu. Teraz pora na testy homologacyjne.
Zgodnie z wcześniejszymi ustaleniami z producentem, część badań homologacyjnych zostanie przeprowadzona na naszej infrastrukturze. Odbiory rozpoczną się dopiero po uzyskaniu świadectwa homologacji. Nowy wagon na torach w Górnośląsko-Zagłębiowskiej Metropolii może pojawić się już w nocy z niedzieli na poniedziałek. Motorniczowie będą się szkolić dopiero, gdy wagon uzyska świadectwo homologacji i dopełnione zostaną wszystkie niezbędne formalności.
Zamówiono tramwaje o dwóch długościach – 25 m oraz 32 m. Jako pierwsze na linię produkcyjną zakładów Pesa trafiły wagony krótsze. Proces produkcji wagonów jednak postępuje. W serii wagonów 25-metrowych drugi wagon jest niemal gotowy, przechodząc fazę uruchomień systemów i pierwsze krótkie jazdy, a dalsze 12 wagonów jest na różnych etapach produkcji. Umowa z bydgoskim producentem podpisana została w 2018 r. Obejmuje dostawę 35 nowych tramwajów: 27 wagonów 25-metrowych oraz 8 pojazdów 32-metrowych. Udział niskiej podłogi w wagonach krótszych wynosi ok. 65%, a w wagonach dłuższych ok. 75%.
News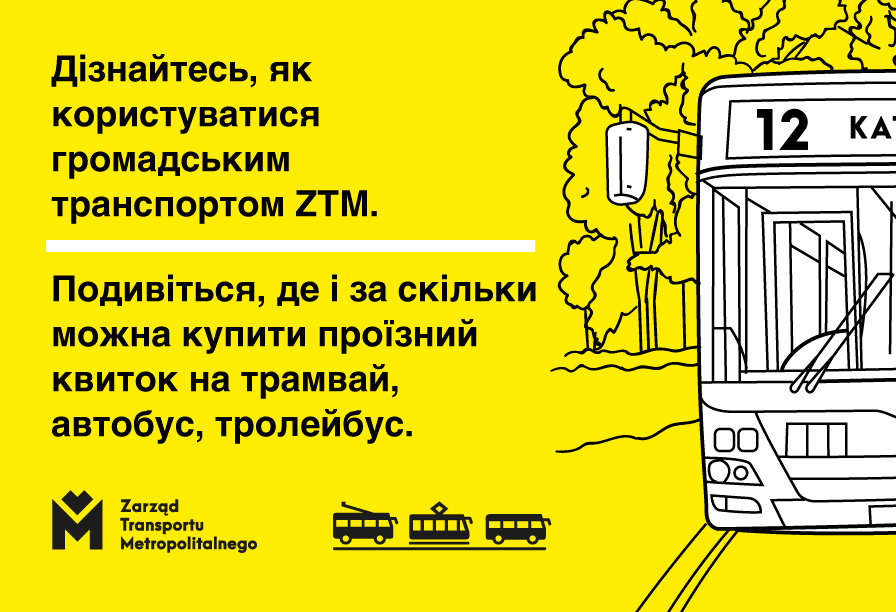 The possibility to use the urban public transport for free for citizens of Ukraine, who crossed the border in February, ends on the 31st of May. Already now we suggest, where you can buy a ticket and how to use the urban transport of the Metropolitan Transport Authority (ZTM).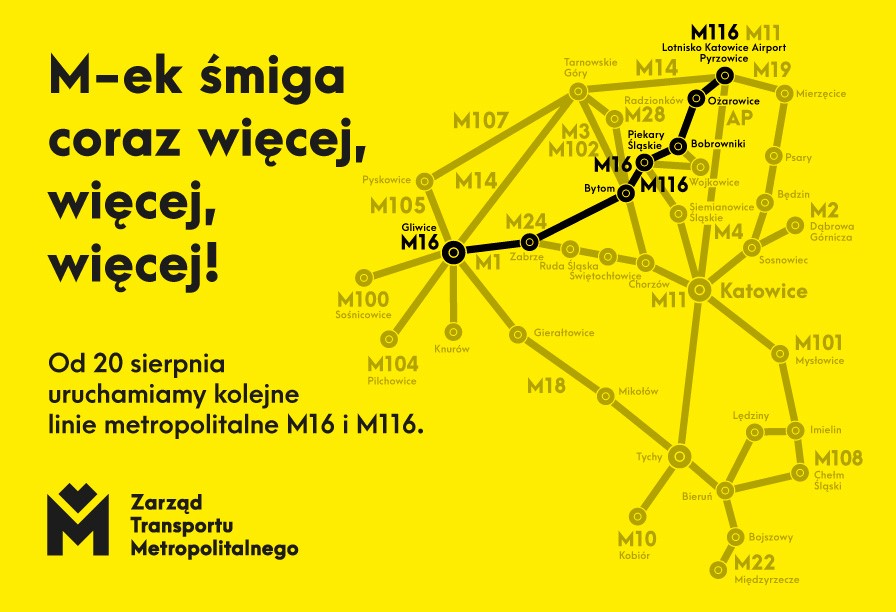 On the 20th of August buses of a new metropolitan line will appear on the Metropolis streets. Line M16/M116 will connect Gliwice and Zabrze with Bytom, Piekary Śląskie, municipality of Bobrowniki, and the Airport in Pyrzowice. The line will be operating all the week and round-the-clock.