Komunikacja miejska w okresie Świąt: Duże zmiany na ponad 200 liniach
Publication date: 19.12.2019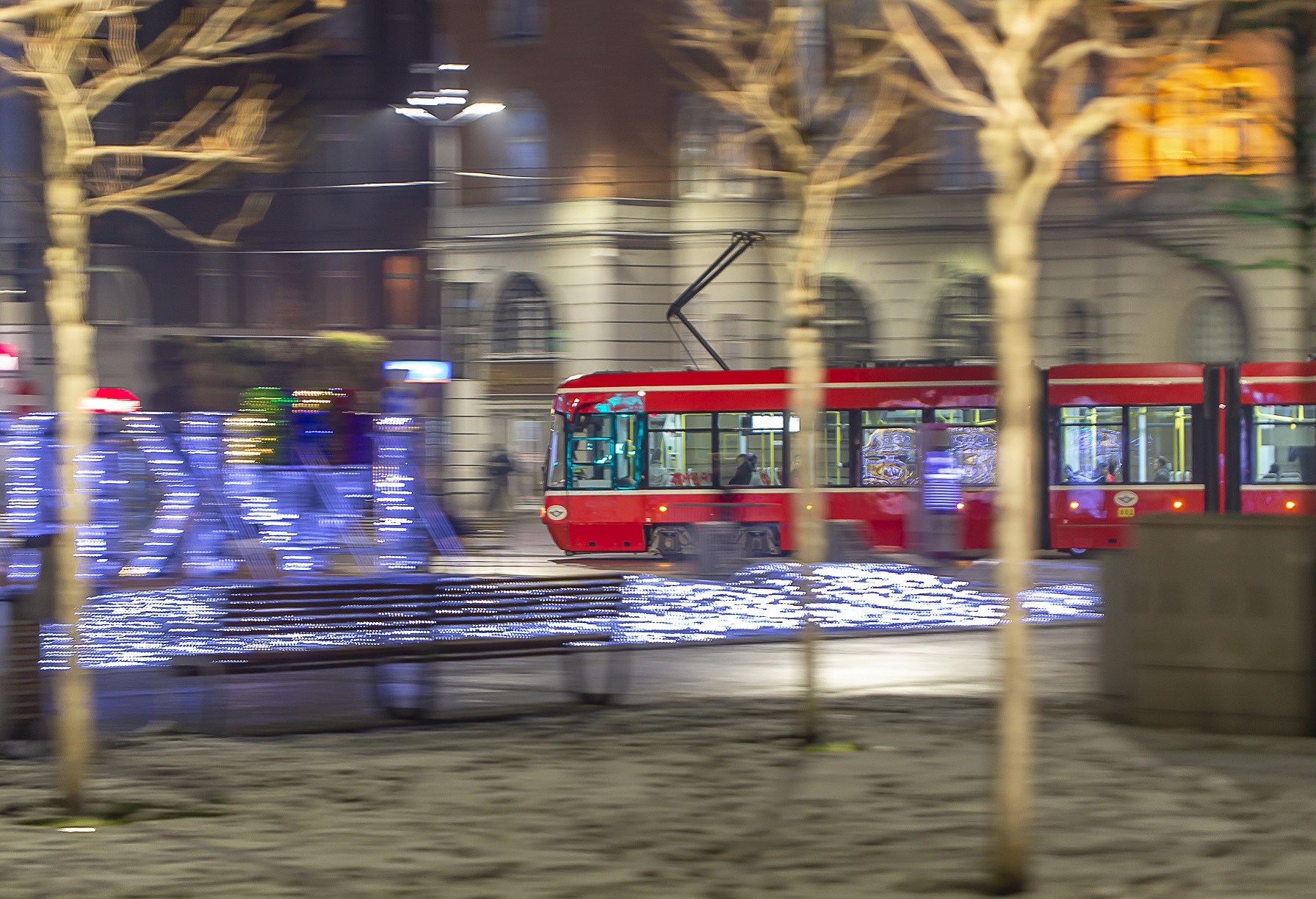 W czasie świąt Bożego Narodzenia komunikacja miejska, organizowana przez Zarząd Transportu Metropolitalnego, będzie kursowała w zmienionej formie. Modyfikacje zostaną wprowadzone już na dzień przed Wigilią, a stałe rozkłady zaczną ponownie obowiązywać po Nowym Roku.
Duże zmiany w komunikacji obejmują ponad 200 linii i będą obowiązywać od 23 do 30 grudnia. Ma to związek z przerwą w szkołach i zmniejszonym zapotrzebowaniem na usługi transportowe. Niektóre zmiany są też tradycyjnie wynikiem realizowanych prac remontowo-modernizacyjnych. Tak jest np. w przypadku tramwajowej linii nr 15, na której 23 grudnia, chwilę po północy, częściowo wstrzymane zostaną połączenia. Kursować będzie za to zastępcza komunikacja autobusowa. W poniedziałek, dzień przed Wigilią, na większości linii obowiązywać będą rozkłady jazdy ważne w dni robocze. Będą oczywiście odstępstwa od tej reguły. Szczegółowe informacje znajdują się na naszej stronie internetowej w zakładce Rozkłady i Komunikaty. Zachęcamy wszystkich pasażerów do tego, aby podróże przez cały okres świąteczny planować przed wyjściem z domu.
W kolejny dzień, tj. we wtorek 24 grudnia – w Wigilię – będą obowiązywały rozkłady jazdy ważne w Wigilię, tj. rozkłady sobotnie z ograniczeniami w kursowaniu na liniach tramwajowych od godziny 16:00 oraz z wcześniejszymi zjazdami na liniach autobusowych i trolejbusowych w godzinach 16:00 – 18:00, tj. zgodnie z założeniami rozkładów jazdy poszczególnych linii. Na kolejne dwa dni świąteczne, tj. 25 oraz 26 grudnia (środa i czwartek), wprowadzono rozkłady jazdy ważne w niedziele i święta. Punkty Obsługi Pasażera ZTM i Punkty Obsługi Klienta ŚKUP w Wigilię czynne będą do godziny 13:00. W Boże Narodzenie i drugi dzień Świąt (25 i 26 grudnia) punkty te będą nieczynne.
27 i 30 grudnia, tzn. w piątek i poniedziałek po Świętach, tak jak i dzień przed Wigilią, będą obowiązywały rozkłady jazdy ważne w dni robocze z uwzględnieniem kilku wyjątków. Zawieszone będą tyskie linie szkolne, na niektórych liniach nie będą realizowane kursy oznaczone na tabliczkach przystankowych symbolem "f". Punkty Obsługi Pasażera oraz Punkty Obsługi Klienta ŚKUP w tych dniach będą już czynne.
News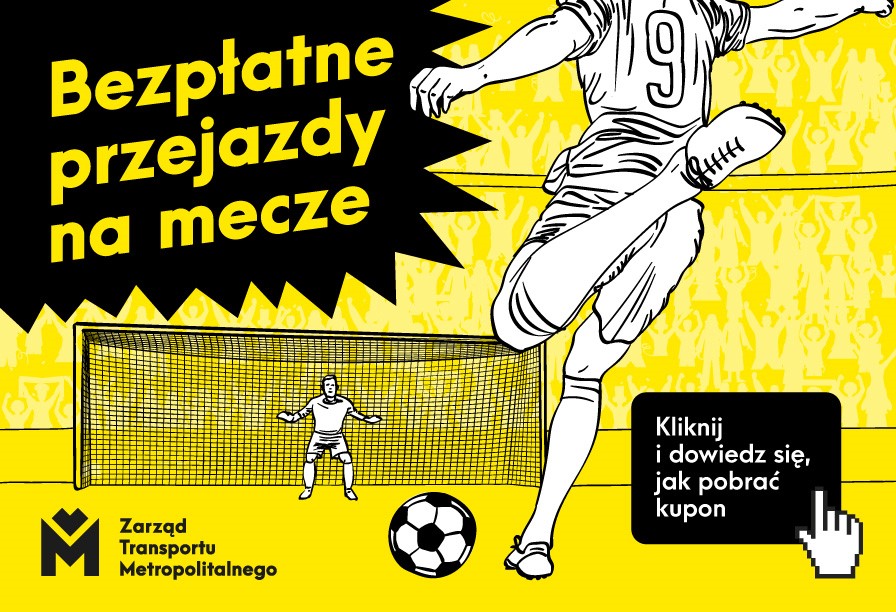 Persons watching the Friday match between teams of Poland and Czech Republic, in the 'U20 Eight Nations Tournament', will be able to use for free all the connections of the urban transport organised by the ZTM. It is enough to hold the entry ticket and a special coupon.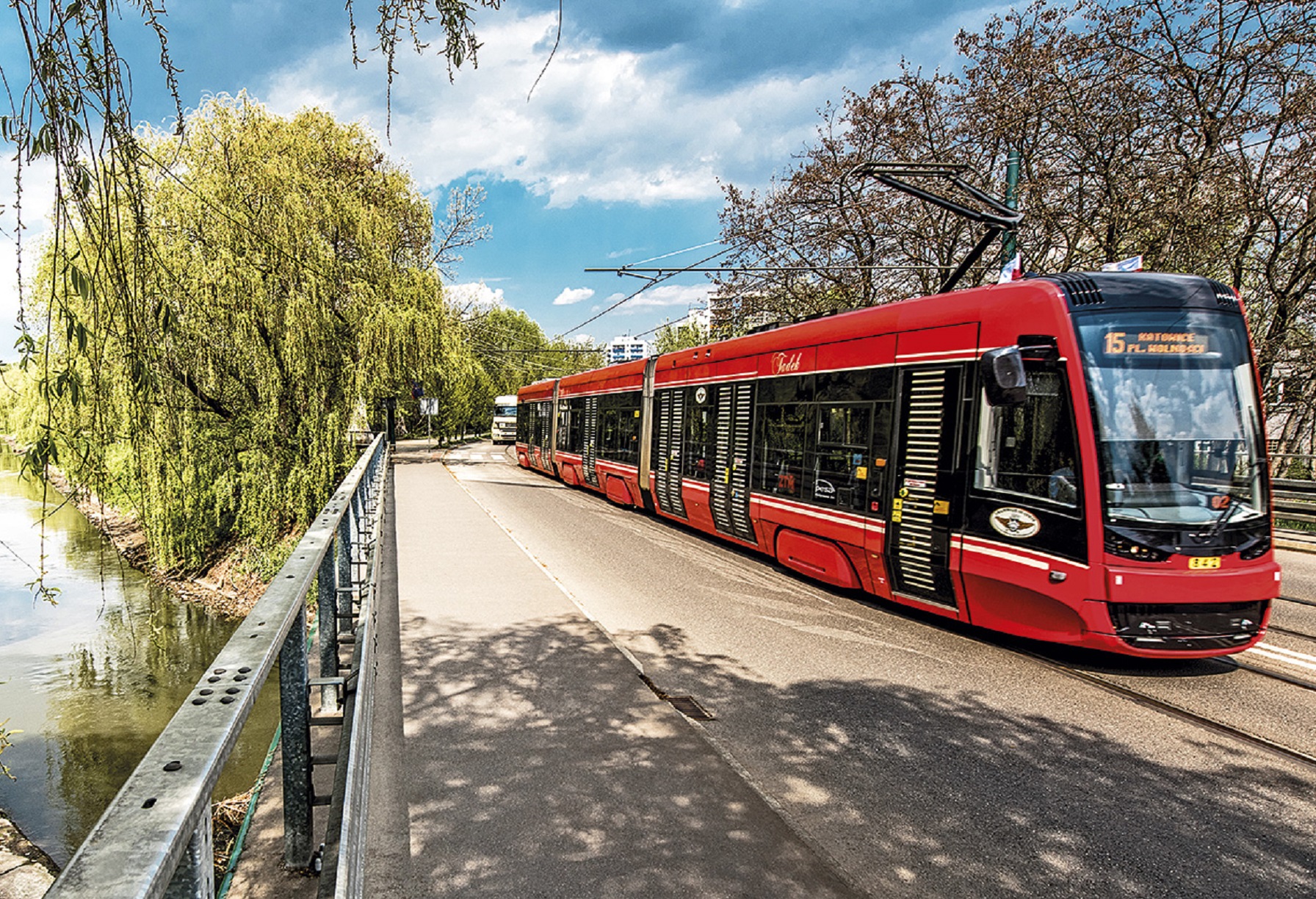 Początek kwietnia przyniesie szereg zmian w organizacji ruchu tramwajowego na trasach łączących Katowice i Chorzów, Katowice i Sosnowiec oraz Świętochłowice i Chorzów. W jednych miejscach ruch tramwajów zostanie wznowiony, w innych wstrzymany. Wszystko to związane jest z realizacją zadań inwestycyjnych prowadzonych przez spółkę Tramwaje Śląskie S.A.