Kup bilet kartą płatniczą
Publication date: 13.03.2019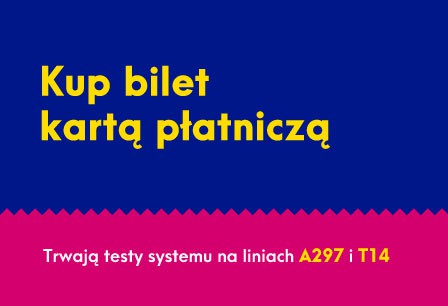 Od stycznia w dwóch liniach, tj. autobusowej nr 297 oraz tramwajowej nr 14, obsługiwanych przez ZTM, została uruchomiona możliwość zakupu biletów jednorazowych bezpośrednio w pojeździe. Projekt powstał przy współpracy z Mennicą Polską SA. Nowa, innowacyjna metoda pozwala na dokonanie zapłaty bankową kartą płatniczą. Zachęcamy wszystkich pasażerów do korzystania z nowego systemu
Jak korzystać z systemu?
Pojazdy obsługujące obie linie, wyposażone zostały w specjalne czytniki, w których będzie można kupować bilety jednorazowe (krótkookresowe) w taryfie strefowo-czasowej. Aby kupić bilet, należy wybrać przycisk odpowiadający taryfie dla "biletów strefowo-czasowych",
a następnie na wyświetlaczu kasownika pojawi się okienko do przełączenia użytkownika do dalszej ścieżki postępowania. Po wyborze odpowiedniego biletu należy przyłożyć kartę płatniczą do czytnika – opłata zostanie pobrana zbliżeniowo, a jej potwierdzenie zasygnalizowane odpowiednim komunikatem.
Bilety będą miały formę wyłącznie elektroniczną – bez papierowego wydruku oraz potwierdzenia transakcji. Pasażer będzie mógł kupić dowolną liczbę biletów.
Korzystając z tego systemu, będzie można zakupić bilet wyłącznie na aktualny przejazd (nie da się kupić biletów na zapas).
Jak sprawdzić czy bilet został zakupiony prawidłowo?
Na ekranie głównym kasownika po wybraniu ikony "Sprawdź bilet" oraz przyłożeniu karty płatniczej do wyznaczonego pola pojawi się lista zakupionych/ważnych biletów obowiązujących w danym pojeździe.
Kontrola biletowa
W czytniku będzie możliwość sprawdzenia jaki bilet został kupiony, na jakiej linii, w jakiej gminie i kiedy wykonano transakcję.  Ważność zakupionego biletu sprawdzić również będzie można podczas kontroli biletowej.
News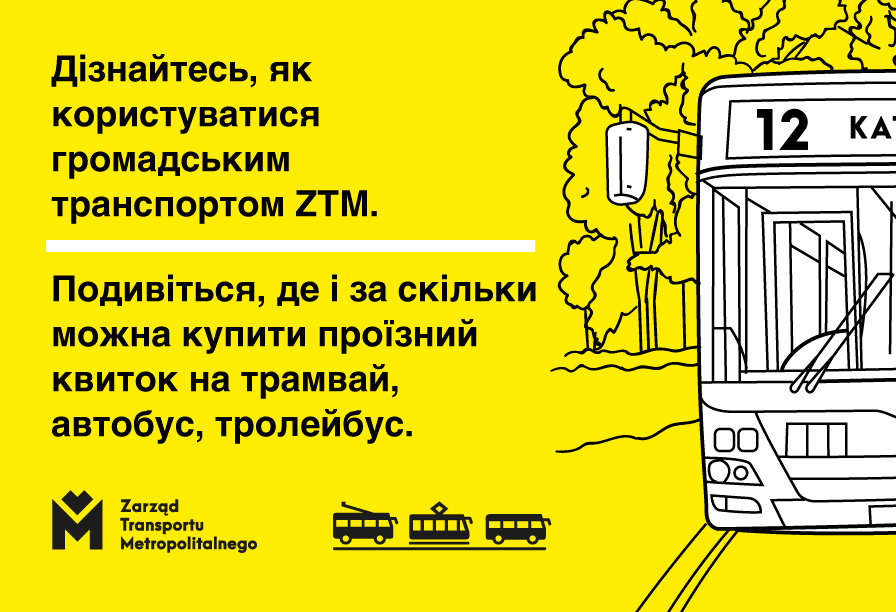 The possibility to use the urban public transport for free for citizens of Ukraine, who crossed the border in February, ends on the 31st of May. Already now we suggest, where you can buy a ticket and how to use the urban transport of the Metropolitan Transport Authority (ZTM).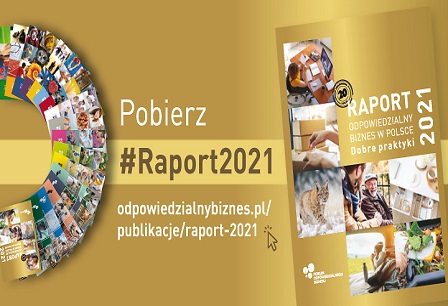 The première of the report 'Responsible Business in Poland. Best Practice' took place during the CSR Fair, organised by the Responsible Business Forum. This is the largest in Poland review of sustainable development initiatives. As many as 6 ZTM practices qualified to it.