BUY ZTM TICKETS ONLINE. IT IS CHEAPER, FASTER, MORE CONVENIENT AND ECOLOGICAL
Publication date: 23.05.2022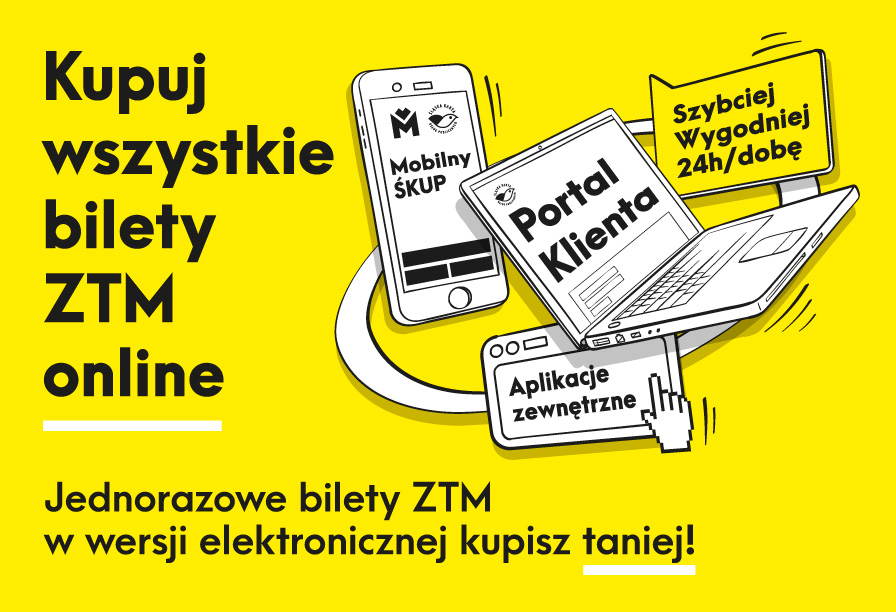 ZTM tickets have been available for some time in another mobile application - "zBiletem" ('withTicket'). This is already the fifth external mobile application, in which passengers can buy tickets for the ZTM urban transport, besides such applications as: SkyCash, mPay, moBiLET, and jakdojade.
Passengers can also use a proprietary application "Mobilny ŚKUP" ('Mobile ŚKUP'), in which apart from tickets purchase it is also possible to check e.g. timetables, messages on the urban transport operation, or send a notification related e.g. to a vehicle or validator.
Passengers readily buy tickets via external applications - in 2021 almost a quarter of single-travel tickets were sold via mobile phones. It is not a surprise, the purchase of e-tickets means primarily their lower price. Electronic single-travel tickets are approx. 10-13% cheaper than the paper ones. Not only a lower price encourages to buy e-tickets (in the case of single-travel tickets). Such a form is also more convenient, ecological, faster, and more accessible. It is worth emphasising, that tickets can also be purchased online via the Customer Portal.
News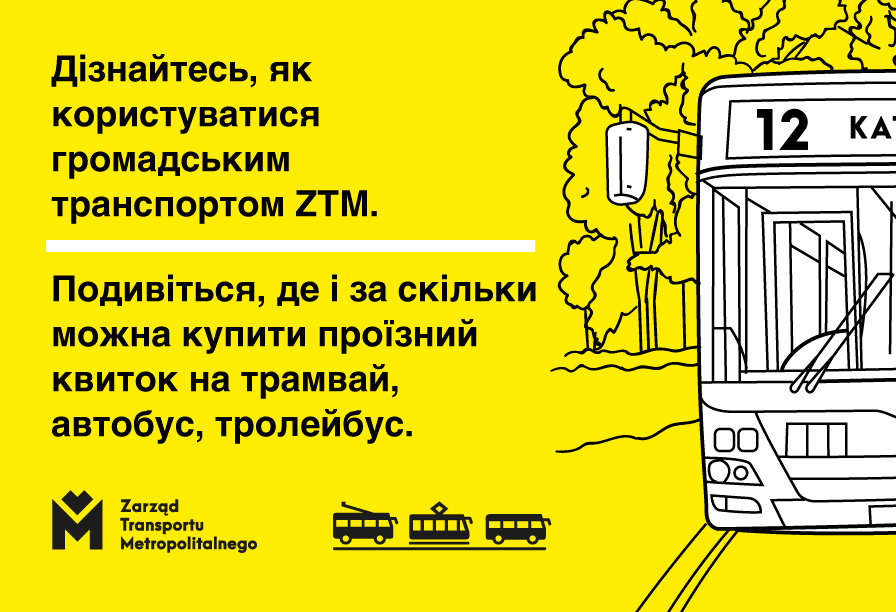 The possibility to use the urban public transport for free for citizens of Ukraine, who crossed the border in February, ends on the 31st of May. Already now we suggest, where you can buy a ticket and how to use the urban transport of the Metropolitan Transport Authority (ZTM).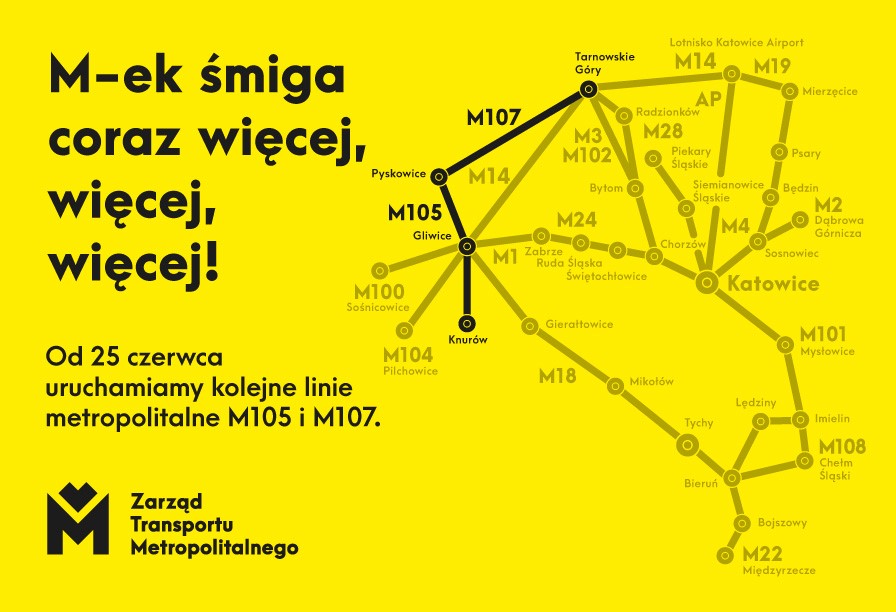 Nowa linia metropolitalna M107 zapewni przez cały tydzień regularne, bezpośrednie połączenie Pyskowic i Zbrosławic z Tarnowskimi Górami. Druga emka – M105 będzie kursować na trasie Gliwice, Pyskowice oraz Knurów.