METROLINE M11 WILL CONNECT THE NEXT MUNICIPALITIES WITH THE AIRPORT. IT WILL SET ON ITS SERVICE ON THE 30TH OF JULY
Publication date: 27.07.2022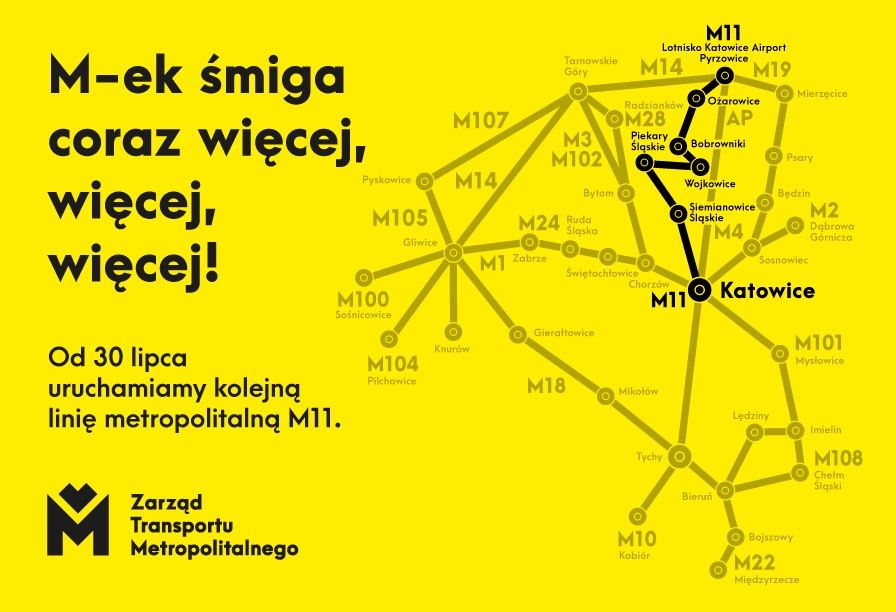 The Upper-Silesian and Zagłębie Metropolis starts the next metropolitan line - M11. Buses will be operating on the Katowice – Wojkowice – Ożarowice route. The line will start its operation on Saturday, the 30th of July.
Metropolitan line M11 will be running on the Katowice Sądowa – Wojkowice Park – Dobieszowice Skrzyżowanie – Pyrzowice Port Lotniczy – Siedliska Cargo route.
M11 will be a fast and regular connection of Ożarowice, Bobrowniki, and Wojkowice with Siemianowice Śląskie and Katowice, at the same time ensuring the connection with the Pyrzowice Airport.
In the hours of staff shift changes it will also ensure access to the Cargo terminal of the Katowice airport. In addition, it will operate on all days of week; on working days with a frequency of 60 minutes, while on holidays every 120 minutes.
Details are provided in the ZTM message: https://rj.metropoliaztm.pl/news/i/2456/
Metrolines are additional bus connections, cyclically started from May last year, which are aimed at improvement in travelling by urban transport through the Metropolis. Ultimately the number of all metropolitan lines will be 32.
News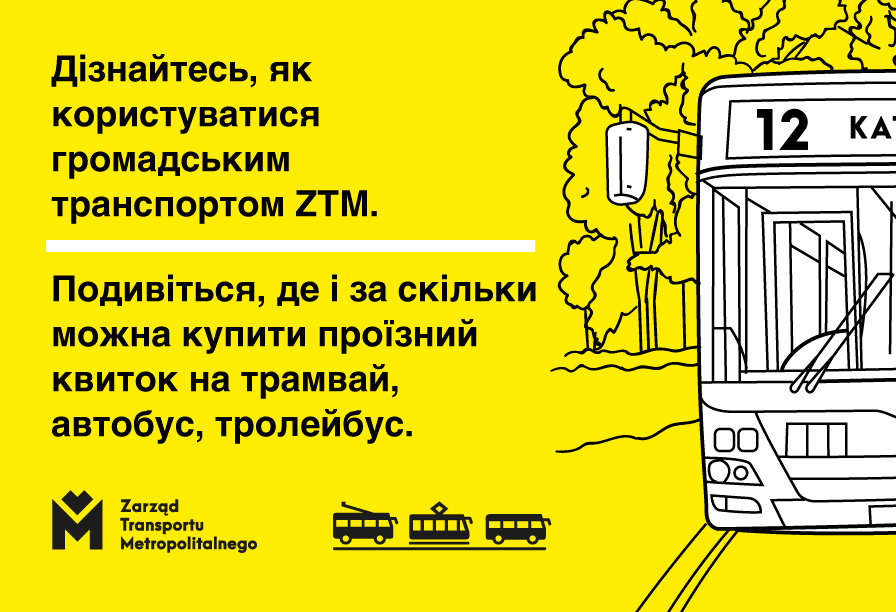 The possibility to use the urban public transport for free for citizens of Ukraine, who crossed the border in February, ends on the 31st of May. Already now we suggest, where you can buy a ticket and how to use the urban transport of the Metropolitan Transport Authority (ZTM).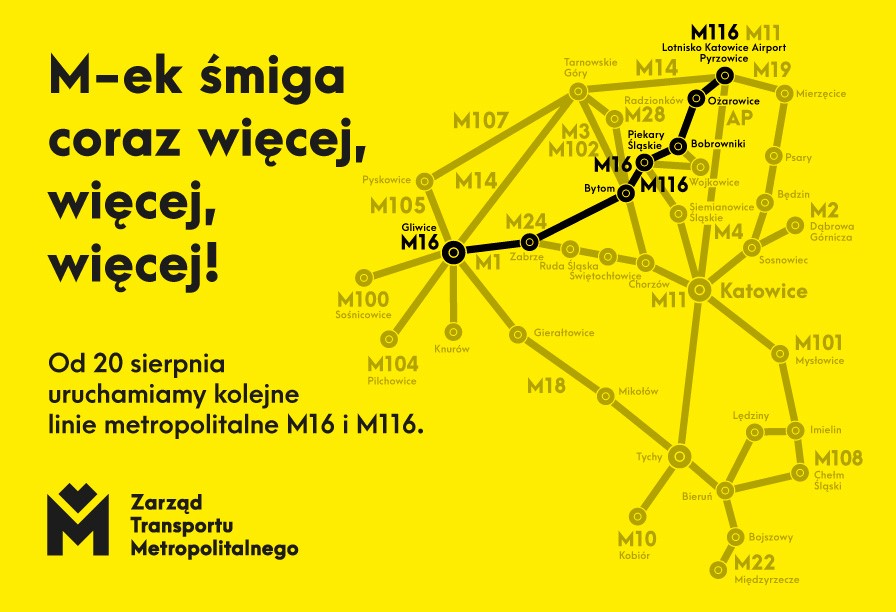 On the 20th of August buses of a new metropolitan line will appear on the Metropolis streets. Line M16/M116 will connect Gliwice and Zabrze with Bytom, Piekary Śląskie, municipality of Bobrowniki, and the Airport in Pyrzowice. The line will be operating all the week and round-the-clock.