Metropolia zakupi 32 autobusy elektryczne. Ubiega się też o dofinansowanie zakupu 20 pojazdów na wodór
Publication date: 10.03.2021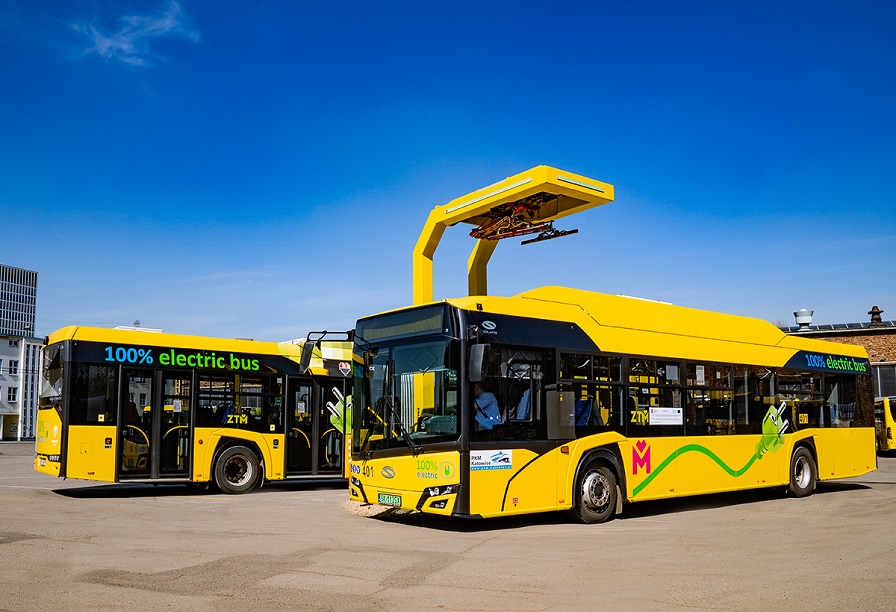 Nawet co piąty autobus jeżdżący pod szyldem Zarządu Transportu Metropolitalnego wkrótce może być zasilany paliwem alternatywnym. Gdy dodamy do tego tramwaje i trolejbusy – co trzeci. Wszystko to możliwe dzięki dofinansowaniu zakupu autobusów elektrycznych. Metropolia GZM właśnie podpisała umowę na 32 pojazdy wraz z budową stacji ładowania w ramach programu GEPARD II oraz ubiega się o dofinansowanie zakupu 20 zasilanych wodorem w ramach programu "Zielony Transport Publiczny". Ponadto PKM Katowice, PKM Gliwice i PKM Sosnowiec oczekują m.in. na dostawę łącznie 34 "elektryków".
Zwiększanie liczby pojazdów ekologicznych to jeden z głównych celów Górnośląsko-Zagłębiowskiej Metropolii. Ze względu na wysokie koszty zakupu i utrzymania autobusów napędzanych paliwami alternatywnymi, w realizacji tego planu niezbędne jest wsparcie rządowe oraz Unii Europejskiej.
Do końca marca GZM ogłosi przetarg na zakup 32 elektrycznych autobusów. Koszt tej inwestycji to 120 mln zł, z czego 80 mln zł to dofinansowanie otrzymane w ramach programu GEPARD II. W środę (10 marca) w Urzędzie Marszałkowskim została podpisana umowa w tej sprawie z Narodowym Funduszem Ochrony Środowiska i Gospodarki Wodnej. Dotacja w połowie będzie pochodzić z Regionalnego Programu Operacyjnego Województwa Śląskiego na lata 2014-2020, a w połowie z NFOŚiGW. Umowa o dofinansowanie projektu ze środków RPO WSL zostanie podpisana po ogłoszeniu przetargu na realizację projektu.
Dzięki temu na drogach GZM pojawi się 27 autobusów 12-metrowych, 5 przegubowych o długości 18 metrów oraz zakupionych zostanie 16 mobilnych ładowarek, z których będą mogły korzystać jednocześnie po dwa autobusy. Ponadto w sześciu miastach zostanie wybudowanych 9 stacjonarnych ładowarek – po jednej w Katowicach, Tarnowskich Górach, Mikołowie, Będzinie, Sosnowcu oraz cztery w Gliwicach.
Elektryczne autobusy dołączą do floty ponad 200 pojazdów, które zasilane są paliwami alternatywnymi – sprężonym gazem ziemnym (149), napędem hybrydowym (41) i elektrycznym (13), a które już teraz obsługują pasażerów Zarządu Transportu Metropolitalnego.
Dofinansowanie w ramach programu GEPARD II otrzymały również Tyskie Linie Trolejbusowe, które zamówią 6 nowoczesnych trolejbusów hybrydowych.
Na dostawę łączenie 24 autobusów elektrycznych, które zostały kupione dzięki dotacji z Centrum Unijnych Projektów Transportowych, czekają również PKM Sosnowiec (14) i PKM Gliwice (10). Z kolei do floty PKM Katowice dołączy wkrótce 10 nowych "elektryków". Gliwicka spółka podpisała również umowę na 15 autobusów hybrydowych.
Metropolia ubiega się także o dofinansowanie zakupu 20 pojazdów na ogniwa paliwowe zasilane wodorem. W tej sprawie trwa aktualnie ocena wniosku złożonego do programu "Zielony Transport Publiczny". Projekt ten będzie pilotażem, stanowiącym pierwszy etap we wdrażaniu i upowszechnianiu transportu publicznego napędzanego wodorem na obszarze Górnośląsko-Zagłębiowskiej Metropolii.
Gdy te planowane zakupy zostaną sfinalizowane, to nawet co piąty autobus, jeżdżący pod szyldem ZTM, będzie napędzany niskoemisyjnym paliwem. Uwzględniając w tym zestawieniu również tramwaje (300) i trolejbusy (25), wtedy co trzeci pojazd na drogach GZM będzie zasilany paliwem alternatywnym.
News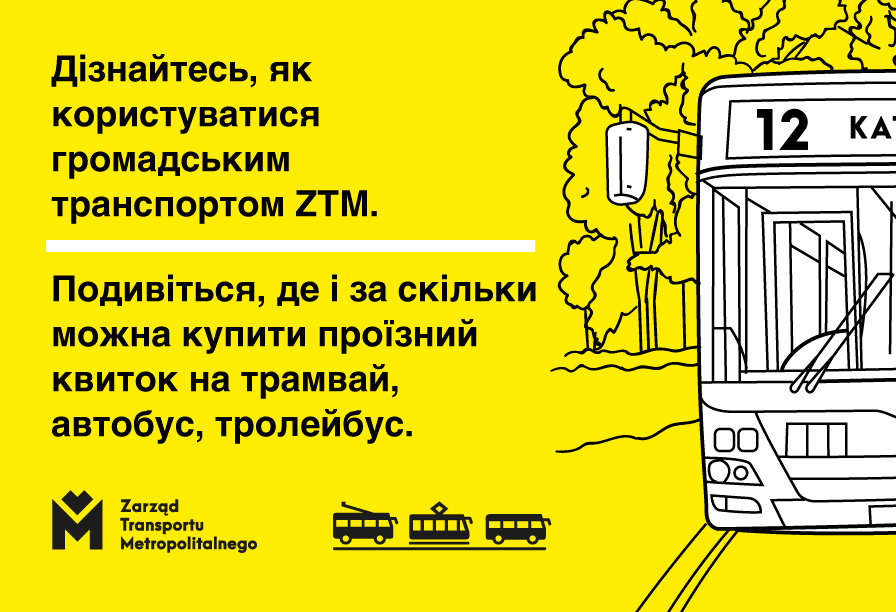 The possibility to use the urban public transport for free for citizens of Ukraine, who crossed the border in February, ends on the 31st of May. Already now we suggest, where you can buy a ticket and how to use the urban transport of the Metropolitan Transport Authority (ZTM).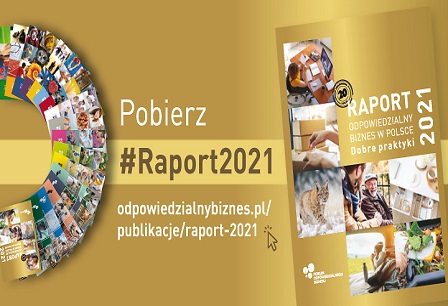 The première of the report 'Responsible Business in Poland. Best Practice' took place during the CSR Fair, organised by the Responsible Business Forum. This is the largest in Poland review of sustainable development initiatives. As many as 6 ZTM practices qualified to it.