For safety reasons, restrictions were introduced at the bus station in Tarnowskie Góry
Publication date: 03.04.2020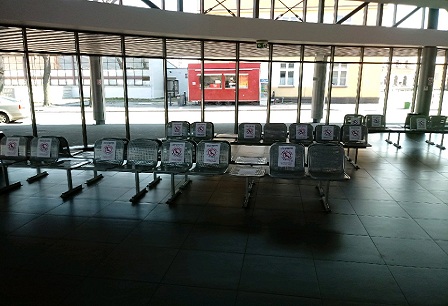 The principles of safe behavior should be observed not only in public transport vehicles, but also in public spaces, i.e. at stops and stations. Therefore, a number of actions were taken at the train station administered by ZTM in Tarnowskie Góry to limit the spread of the virus.
The current security policies for the coronavirus pandemic are designed to limit the spread of the epidemic. The restrictions introduced also apply to the use of public transport. We would like to remind you that there can be as many passengers in a vehicle as there are half of the seating positions, and everyone should adhere to the principle of a minimum distance of 2 m between them. We also remind you that the principles of safe behavior should also be observed in public spaces, e.g. at stops and stations.
ZTM through its activities is intensively involved in the fight against the possibility of epidemic spreading, dynamically modifying and adapting the functioning of communication to the current situation. A number of actions were also taken at the bus station administered by ZTM in Tarnowskie Góry. We ask that passengers who have to carry out their duties outside the home comply with the recommendations and follow the introduced rules. All the entrance door to the hall was marked with information recommending that the stay at the station be limited, some chairs were excluded from use, which are also clearly marked with a poster stating that they should not sit down. Every 20 minutes a short message is broadcast, reminding you of the introduced safety rules, relevant information is also displayed on screens and displays located throughout the area. In addition, all chairs and benches are washed every two hours, the toilet is also cleaned with similar frequency, where instead of the previously used hand dryers paper trays are installed. The toilet doors also posted that one person may be inside. In addition, the used air conditioning was fumigated and the whole station was disinfected.
By implementing all these activities, ZTM wants to maximally increase the safety of all passengers and employees, but at the same time we urge - protect yourself and your loved ones.
News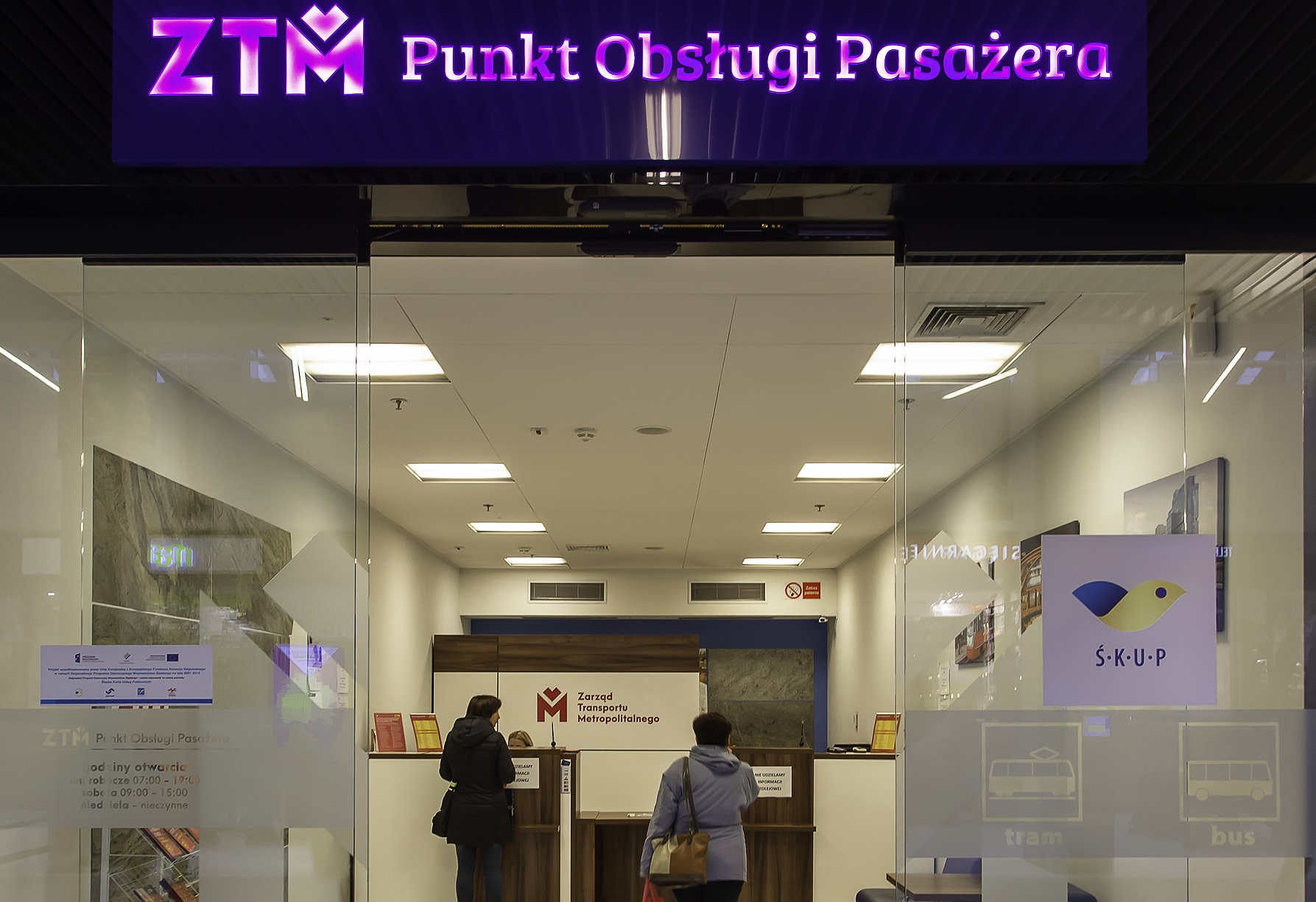 W trosce o podróżnych oraz pracowników organizatora transportu, wprowadziliśmy wiele zmian w zakresie obsługi pasażerów. Poniżej przedstawiamy najważniejsze informacje dotyczące obsługi pasażerów, m.in. w zakresie kupna i zwrotu biletów w czasie stanu epidemii.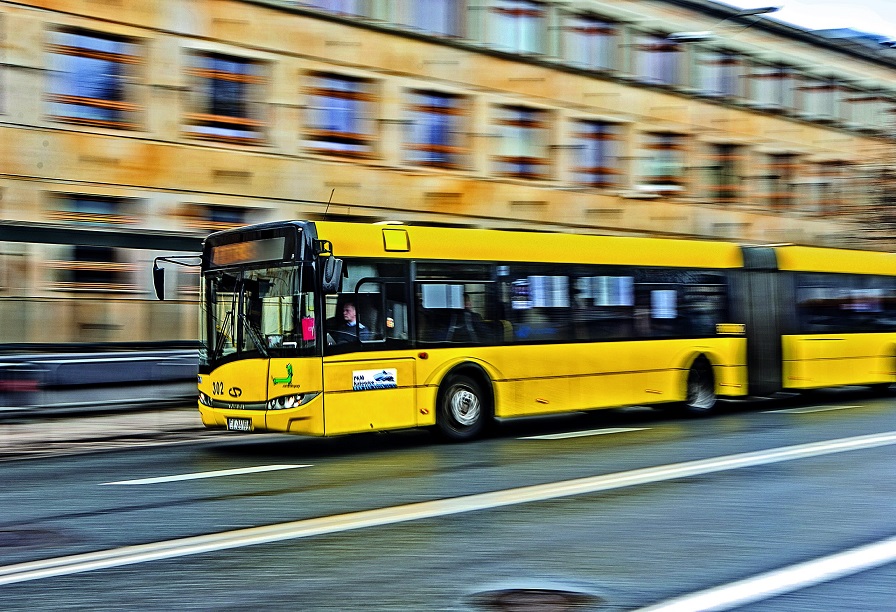 Zupełnie nowe połączenie między Katowicami a Bojszowami, które pozwoli skrócić czas przejazdu w tym kierunku nawet o ponad 20 minut – to linia M22, która po raz pierwszy wyjedzie 3 lipca. Z kolei linie 77 i 77N tego dnia zostaną przekształcone w linię M101, dzięki czemu wzrośnie częstotliwość kursowania na tej trasie.