Zmiany w kursowaniu komunikacji w dobie koronawirusa [Aktualizacja 30 X, g. 13:40]
Publication date: 29.04.2020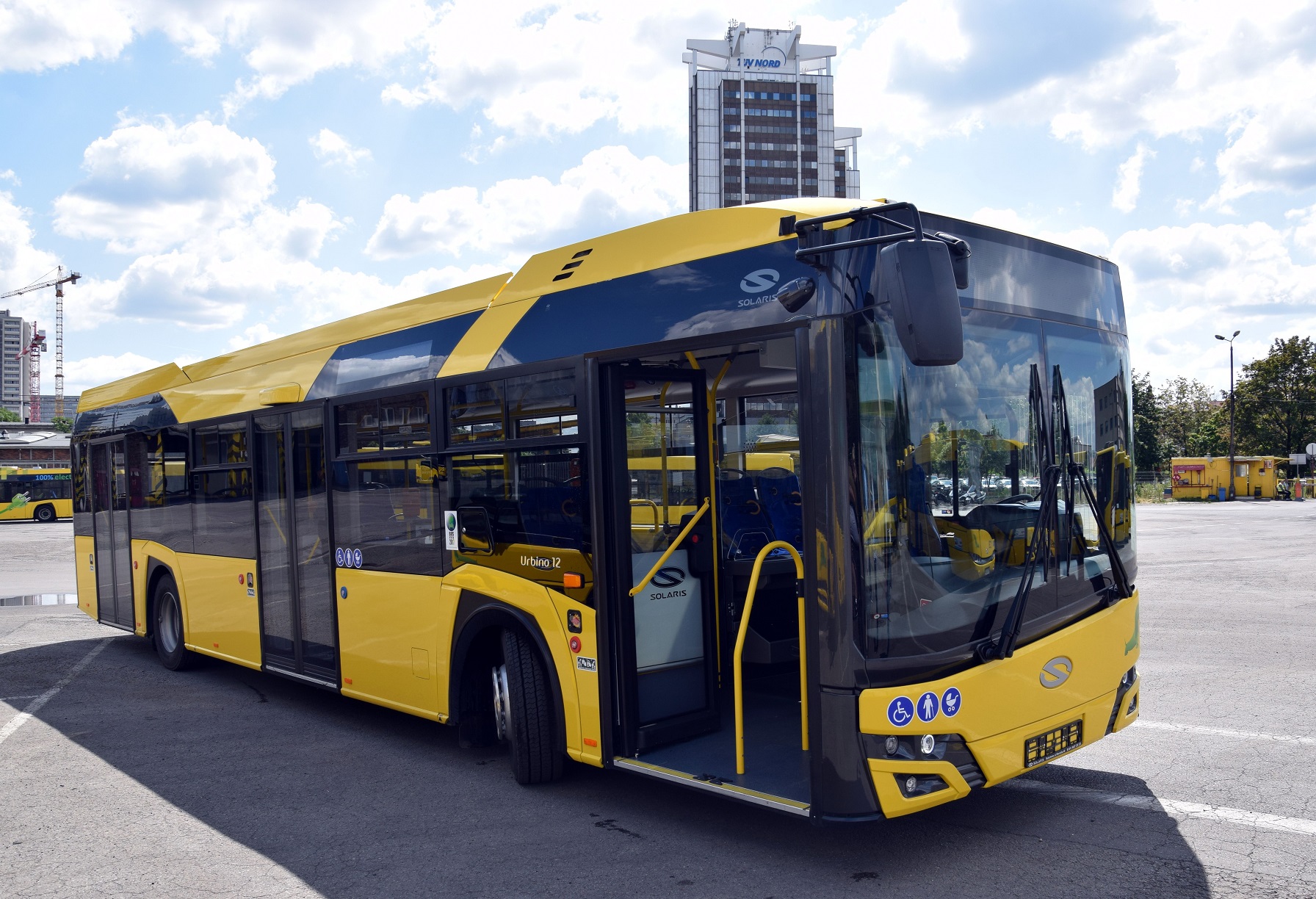 Od 17 października obowiązują zaostrzone przepisy rządu dot. epidemii. W całej Polsce, niezależnie od strefy, w komunikacji miejskiej może podróżować tylu pasażerów, ile wynosi 30 % wszystkich miejsc w pojeździe. Poniżej przedstawiamy najważniejsze informacje dot. zmian w kursowaniu linii autobusowych, tramwajowych oraz trolejbusowych.
Zachęcamy pasażerów, aby sprawdzali rozkłady jazdy przed planową podróżą.
Założenia ogólne
AUTOBUSY
Na większości linii w dni powszednie obowiązują rozkłady jazdy na dni robocze szkolne. Zachęcamy do sprawdzenia szczegółowych informacji w >>KOMUNIKACIE ZBIORCZYM<<. Znajdują się tam wszelkie informacje o planowanych oraz wprowadzonych już modyfikacjach.
Najnowsze zmiany:
- od soboty 31.10 zawieszone będą linie nocne: 1N, 692N, 905N oraz 906N,
- od poniedziałku 2.11:
na linii nr 197 nastapi zwiększenie taboru,

na liniach nr 59 i 60 nastąpi wycofanie taboru przegubowego,
nastąpi wycofanie dodatkowych kursów na liniach nr 57, 60, 102 oraz 194,
linia E-2 zostanie czasowo zawieszona,
linia nr 33 będzie kursować wg specjalnego rozkładu jazdy,
na linii nr 186 nastąpi uruchomienie dodatkowych kursów.
Trolejbusy
Linie trolejbusowe kursują wg standardowych rozkładów jazdy.
Tramwaje
Linie tramwajowe kursują wg standardowych rozkładów jazdy.
LINIE LOTNISKOWE
1 lipca wznowione zostało kursowanie linii lotniskowych.
Dodatkowe informacje

W związku z zagrożeniem epidemicznym oraz wprowadzanymi w sposób dynamiczny zmianami w komunikacji miejskiej, zachęcamy, aby rozkłady jazdy sprawdzać na stronie internetowej w zakładce Komunikaty. W wyniku wdrażania wielu korekt nie jest możliwe zamieszczanie aktualnych informacji na przystankach autobusowych.
Zachęcamy również do tego, aby Pasażerowie na adres kancelaria@metropoliaztm.pl zgłaszali, na których liniach i w jakich godzinach zapełnienie pojazdów komunikacji miejskiej przekracza wartość 30 procent - wówczas, w miarę możliwości, oferta transportowa będzie zwiększana. W przypadku połączeń o najniższej frekwencji - będzie natomiast rozpatrywana możliwość wprowadzenia ograniczeń.
News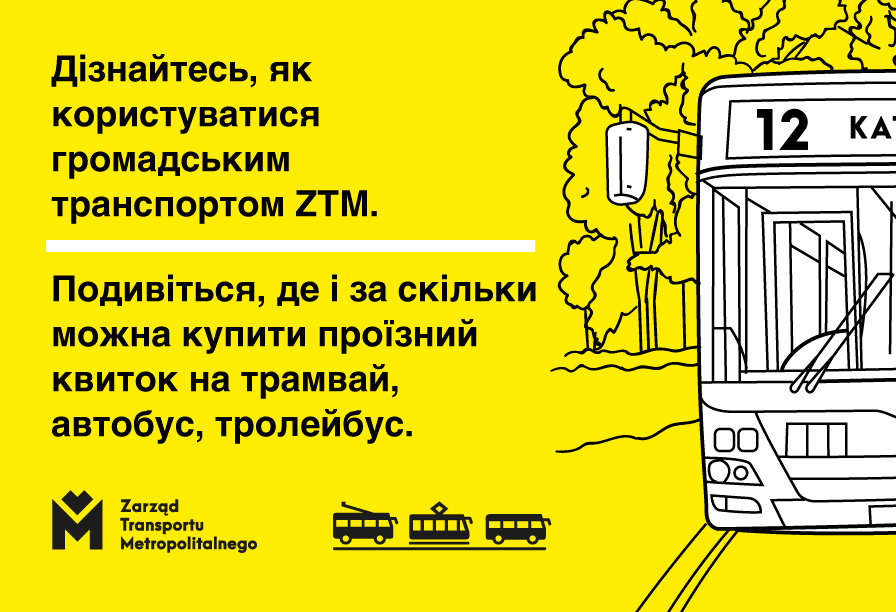 The possibility to use the urban public transport for free for citizens of Ukraine, who crossed the border in February, ends on the 31st of May. Already now we suggest, where you can buy a ticket and how to use the urban transport of the Metropolitan Transport Authority (ZTM).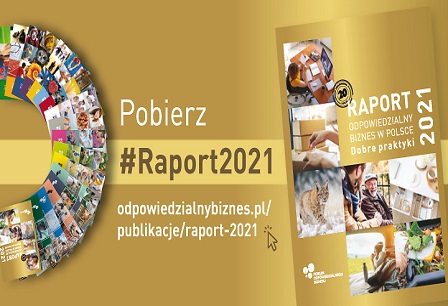 The première of the report 'Responsible Business in Poland. Best Practice' took place during the CSR Fair, organised by the Responsible Business Forum. This is the largest in Poland review of sustainable development initiatives. As many as 6 ZTM practices qualified to it.