Półmaraton w Katowicach - zmiana tras autobusów ZTM
Publication date: 31.05.2019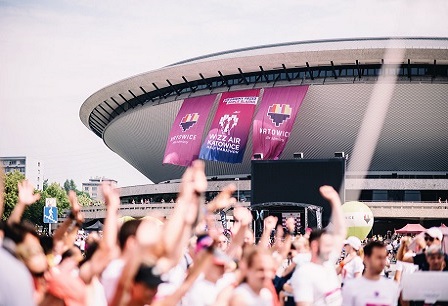 W niedzielne przedpołudnie autobusy ok. 30 linii będą kursować trasą okrężną. Zmiana organizacji ruchu nastąpi między godziną 8:30 a 12:00 m.in. w Bogucicach, na Zawodziu, na osiedlach Paderewskiego, Zgrzebnioka i Roździeńskiego oraz w pobliżu ronda Ziętka, Spodka, Uniwersytetu Śląskiego i Doliny Trzech Stawów. Utrudnienia wynikają z zaplanowanego w Katowicach półmaratonu.
Wydarzenie Wizz Air Katowice Half Marathon 2019 odbędzie się 2 czerwca. W związku z organizacją imprezy część autobusów zmieni trasę oraz nie zatrzyma się na standardowo obsługiwanych przystankach. Wśród wyłączonych ulic znajdą się m.in. Katowicka, Leopolda, Bohaterów Monte Cassino, Trzech Stawów, Francuska, Zgrzebnioka, Powstańców, Roździeńskiego oraz aleja Korfantego.
Zmiany w organizacji ruchu dotyczą ok. 30 linii autobusowych. Objazdem, w godzinach od ok. 8:30 do ok. 12:00, kursować będą m.in. linie nr 1, 4, 11, 12, 30, 40, 51, 61, 70, 76, 77, 109, 110, 149, 177, 600, 657, 672, 673, 674, 801, 808, 814, 815, 835, 910, 911, 920, 930. Modyfikacjom nie ulegną natomiast rozkłady jazdy tramwajów. Ich przejazdy, ze szczególnym uwzględnieniem punktów kolizyjnych, będą realizowane pod nadzorem służb kontroli spółki Tramwaje Śląskie.
Ze szczegółowymi informacjami można zapoznać się na stronie internetowej przewoźnika w zakładce Rozkład jazdy lub dzwoniąc na bezpłatną infolinię Zarządu Transportu Metropolitalnego (nr telefonu 800 16 30 30). Ponadto, w dniu odbywania się półmaratonu, organizator przewozów przeprowadzi także akcję informacyjną – na najważniejszych przystankach pracownicy będą udzielać informacji.
News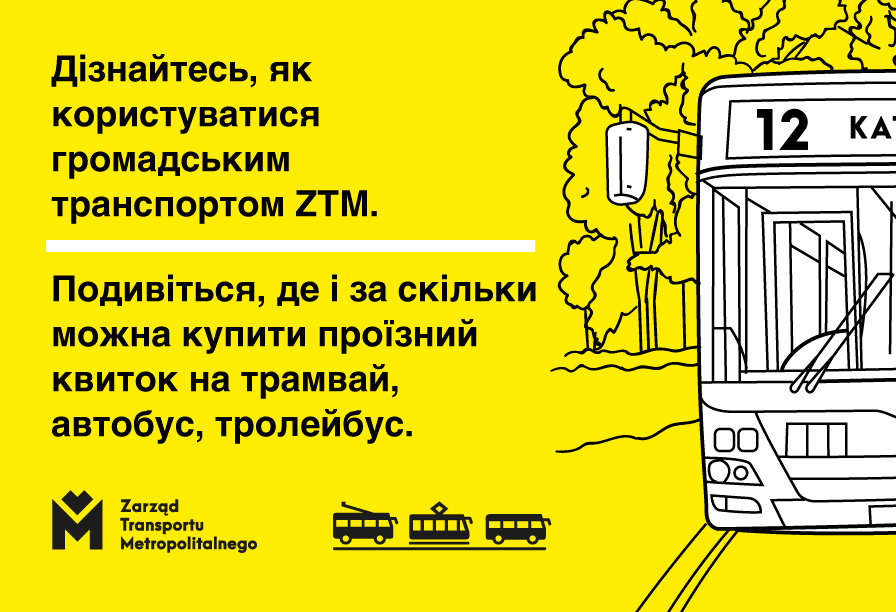 The possibility to use the urban public transport for free for citizens of Ukraine, who crossed the border in February, ends on the 31st of May. Already now we suggest, where you can buy a ticket and how to use the urban transport of the Metropolitan Transport Authority (ZTM).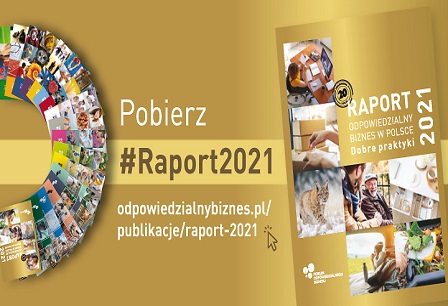 The première of the report 'Responsible Business in Poland. Best Practice' took place during the CSR Fair, organised by the Responsible Business Forum. This is the largest in Poland review of sustainable development initiatives. As many as 6 ZTM practices qualified to it.