Ponad 20 nowych autobusów w Katowicach
Publication date: 27.08.2019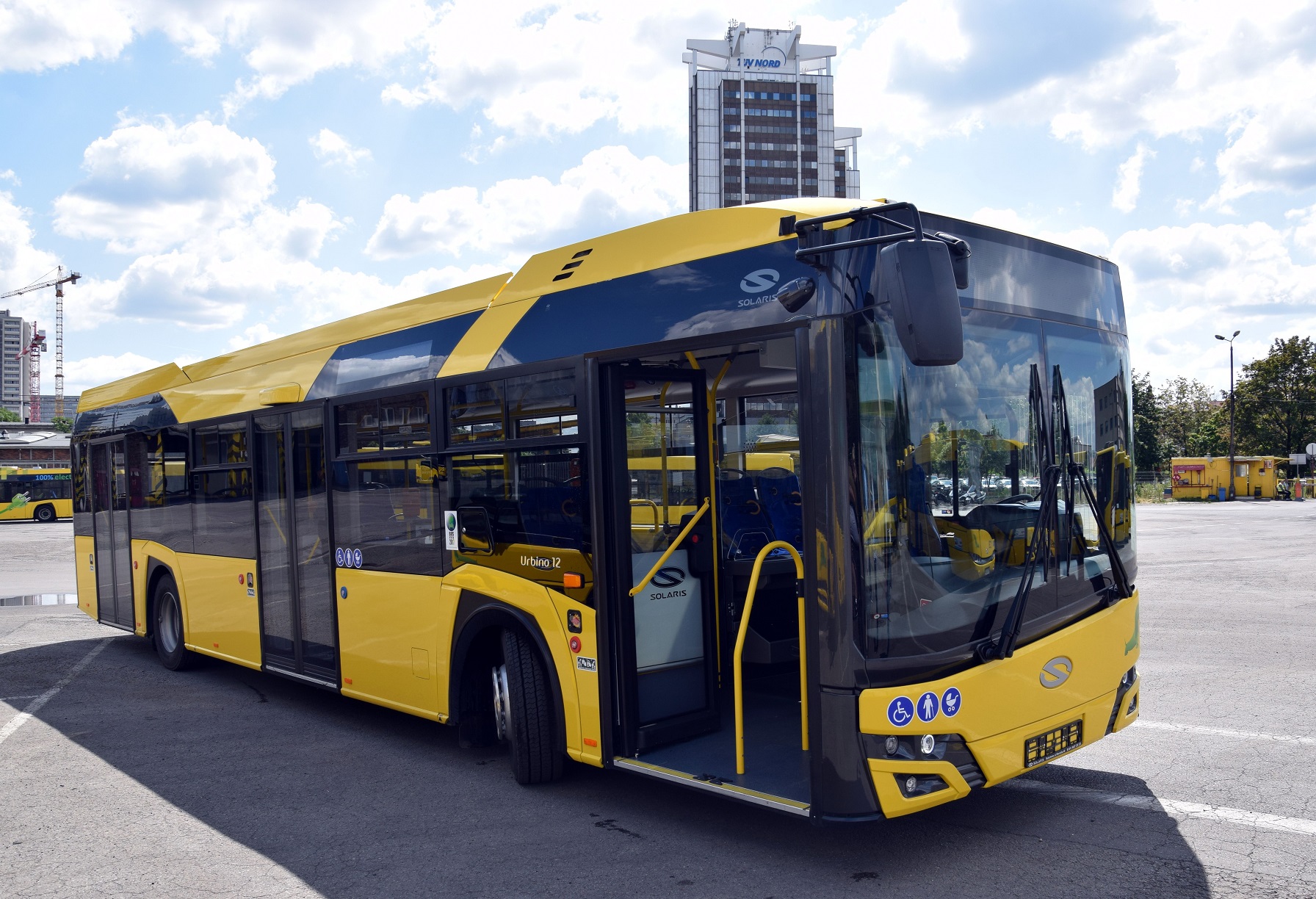 Do stolicy Górnośląsko-Zagłębiowskiej Metropolii przyjechało 25 fabrycznie nowych autobusów. Są to mierzące 12 metrów pojazdy marki Solaris. Część z nich już kursuje trasami obsługiwanymi przez PKM Katowice.
Autobusy czwartej generacji Urbino wyprodukowane przez firmę Solaris to nowoczesne i ekologiczne pojazdy, spełniające normę EURO6. Niewątpliwie wpłyną one na komfort jazdy komunikacją miejską organizowaną przez Zarząd Transportu Metropolitalnego.
Producent wyposażył wozy m.in. w dwustrefową klimatyzację, która automatycznie dostosowuje temperaturę wewnątrz, w zależności od temperatury zewnętrznej. Na pokładzie znajdziemy też ładowarki USB, bezpłatną sieć Wi-Fi oraz wyświetlacze z funkcjami, takimi jak: dynamiczna informacja o trasie przejazdu i nazwa kolejnego przystanku. Pokładowa informacja pasażerska obejmuje również głosowe zapowiedzi przystanków. Przyciski dla niedowidzących zostały tu oznaczone alfabetem Braille'a. Przestrzeń pasażerska jest monitorowana, pomosty wejściowe są dodatkowo oświetlone, pojazdy wyposażono też w platformę dla wózków inwalidzkich i tzw. przyklęk, czyli możliwość zmiany nachylenia autobusu po stronie drzwi, co ma ułatwiać wsiadanie i wysiadanie.
Część nowych Solarisów już obsługuje linie: 9, 10, 13, 37, 115, 130, 133, 138, 632, 653, 689 oraz 950. Niebawem na trasach pojawią się kolejne. Na razie są one przygotowywane w bazie do pierwszego kursu. Do obsługi linii ZTM wspomniane pojazdy zostaną wysłane w przyszłym miesiącu.

Foto: PKM Katowice
News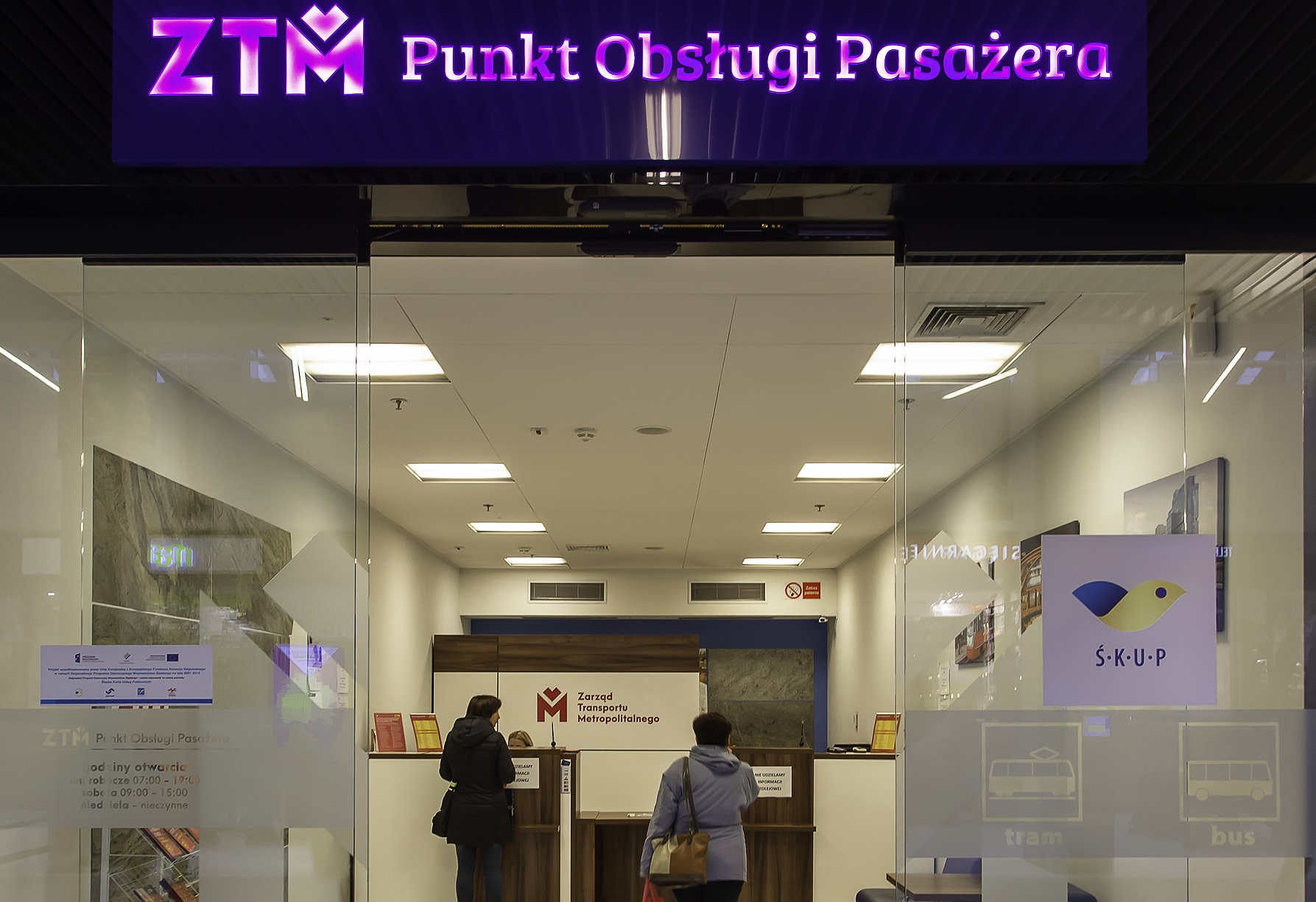 W trosce o podróżnych oraz pracowników organizatora transportu, wprowadziliśmy wiele zmian w zakresie obsługi pasażerów. Poniżej przedstawiamy najważniejsze informacje dotyczące obsługi pasażerów, m.in. w zakresie kupna i zwrotu biletów w czasie stanu epidemii.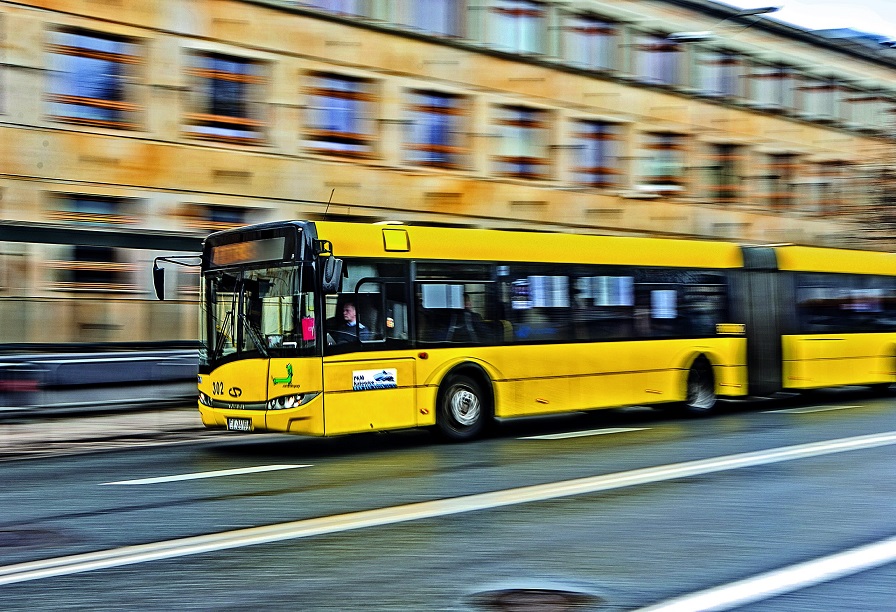 Zupełnie nowe połączenie między Katowicami a Bojszowami, które pozwoli skrócić czas przejazdu w tym kierunku nawet o ponad 20 minut – to linia M22, która po raz pierwszy wyjedzie 3 lipca. Z kolei linie 77 i 77N tego dnia zostaną przekształcone w linię M101, dzięki czemu wzrośnie częstotliwość kursowania na tej trasie.