Promujemy dobre postawy wśród najmłodszych
Publication date: 22.03.2019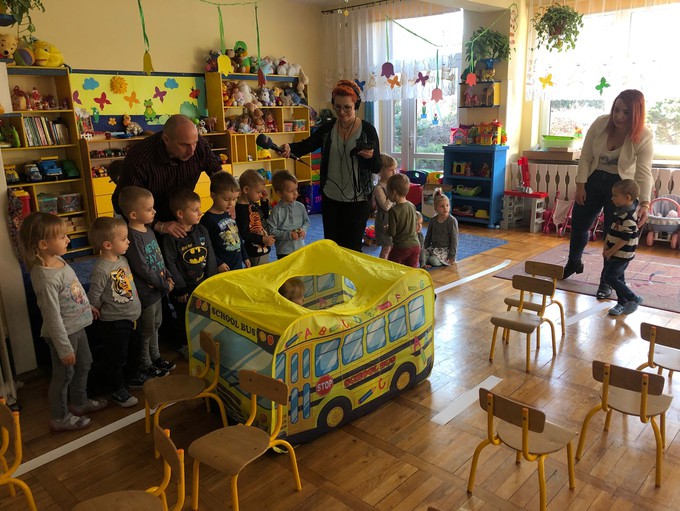 Pracownicy Zarządu Transportu Metropolitalnego regularnie odbywają wizyty w szkołach, przedszkolach oraz innych placówkach edukacyjnych i oświatowych, aby prowadzić zajęcia na temat komunikacji miejskiej.
Mówimy zarówno o przesłankach do jej funkcjonowania i korzyściach płynących z użytkowania tego środka transportu, ale również uczymy maluchów, w jaki sposób należy się zachowywać i na co zwracać uwagę. Kultura oraz uprzejmość to nieodłączne elementy, na które warto uczulać najmłodszych. Trzeba pamiętać o kilku istotnych regułach, by nasza podróż odbywała się w miłej atmosferze i bez niespodzianek.
20 marca zagościliśmy w Miejskim Przedszkolu nr 13 w Katowicach na Osiedlu Witosa. Spotkanie odbywało się w ramach projektu edukacyjnego EKO TYDZIEŃ, organizowane przez tę placówkę. Towarzyszyły nam regionalne media – było z nami Polskie Radio Katowice.
Na zajęciach podkreślamy, że istotą transportu publicznego jest troska o środowisko – jeden pojazd komunikacji miejskiej generuje nieporównywalnie mniej zanieczyszczeń niż kilkadziesiąt aut. Pozwala również cieszyć się ograniczonym do minimum hałasem. To też oczywiście o wiele więcej przestrzeni aniżeli samochody, które tworzą w miastach korki i zajmują chodniki oraz ścieżki rowerowe.
Zachowanie w autobusie, trolejbusie czy tramwaju jest ważne nie tylko z punktu widzenia innych pasażerów, ale przede wszystkim ma znaczenie dla naszego bezpieczeństwa. Uczulamy młodych pasażerów, że na przystanku warto cierpliwie czekać i nie powodować zbędnego zamieszania, które mogłoby się skończyć nawet poważnym wypadkiem, a przed wsiadaniem trzeba przepuścić osoby wychodzące z pojazdu. W trakcie podróży nie powinno się jeść, głośno słuchać muzyki, grać na smartfonie czy głośno rozmawiać. Plecak należy trzymać na kolanach lub przed sobą, a nogi na podłodze. Co zatem wypada robić? Oprócz obserwacji trasy przejazdu i czuwania, by nie przegapić swojego przystanku, można, a nawet warto czytać książkę.
Zajęcia prowadzimy regularnie. Przewidziane są one dla różnych grup wiekowych – najczęściej odwiedzamy przedszkola oraz młodsze klasy szkół podstawowych.
News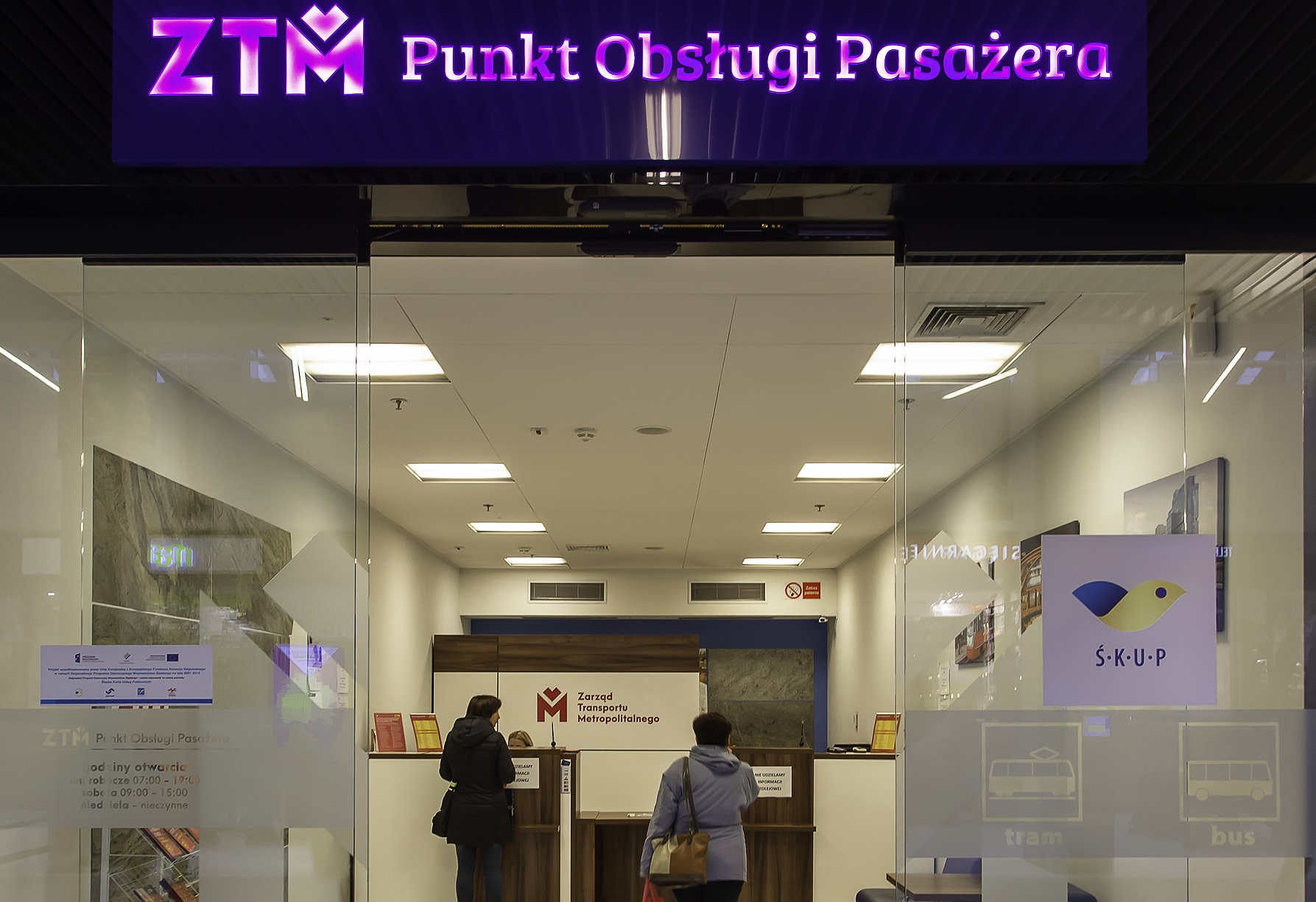 W trosce o podróżnych oraz pracowników organizatora transportu, wprowadziliśmy wiele zmian w zakresie obsługi pasażerów. Poniżej przedstawiamy najważniejsze informacje dotyczące obsługi pasażerów, m.in. w zakresie kupna i zwrotu biletów w czasie stanu epidemii.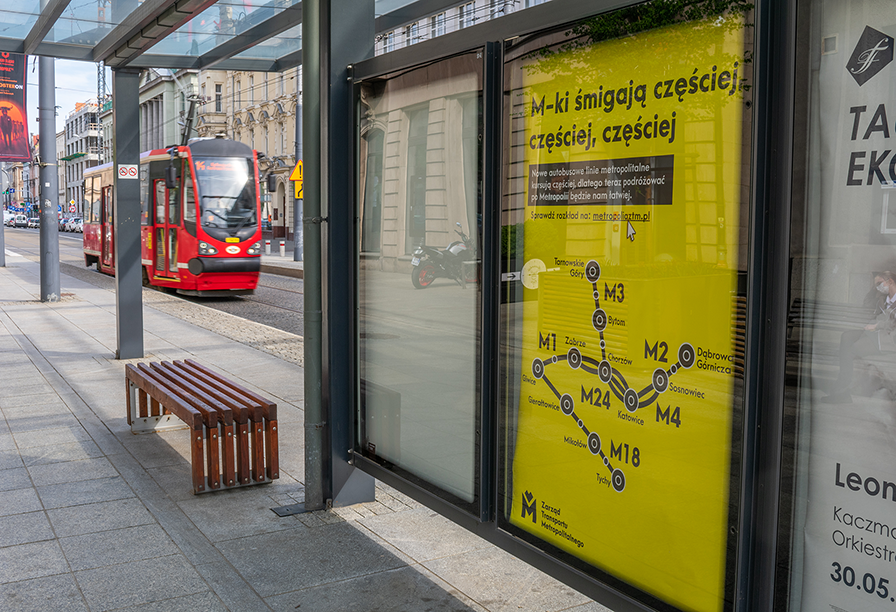 Ruszyła kampania Zarządu Transportu Metropolitalnego (ZTM) o unikatowych w skali Polski metroliniach. Jej odbiorcy to 2 miliony mieszkańców Górnośląsko-Zagłębiowskiej Metropolii. Działania to aktywacje digital, kampania radiowa i outdoorowa. Postawiono także na marketing bezpośredni – edukatorzy na przystankach zapewnią jakościowe dotarcie do mieszkańców 56 miast i gmin.