Sporo zmian w komunikacji miejskiej - rozkłady robocze nieszkolne na prawie 100 liniach
Publication date: 06.11.2020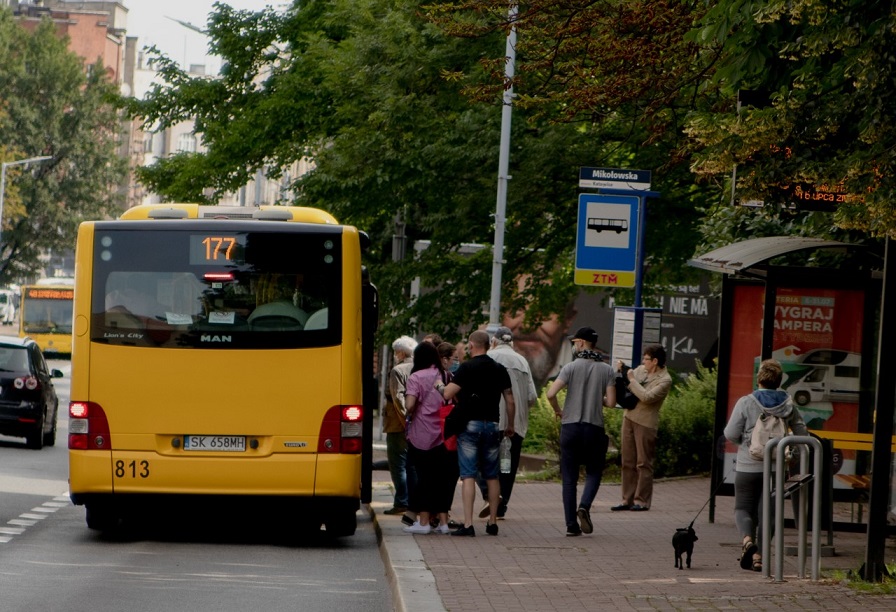 Od poniedziałku Zarząd Transportu Metropolitalnego wprowadza szereg zmian w komunikacji miejskiej. Zakładają one zawieszenie połączeń szkolnych oraz obowiązywanie na wielu liniach rozkładów jazdy roboczych nieszkolnych. Modyfikacje zaplanowano także w komunikacji tramwajowej. To efekt wprowadzonych przez rząd nowych obostrzeń, które znacząco wpłynęły na mobilność mieszkańców Metropolii. Organizator transportu apeluje, aby rozkłady jazdy sprawdzać w internecie przed wyjściem z domu na przystanek.
ZTM dynamicznie reaguje na zmieniające się okoliczności i systematycznie wprowadza zmiany w funkcjonowaniu komunikacji miejskiej. Nowe, rządowe obostrzenia sprawiły, że niezbędne stało się wdrożenie szeregu modyfikacji w ruchu autobusów i tramwajów.
Najważniejsze zmiany w komunikacji autobusowej to wprowadzenie na prawie 100 liniach rozkładów jazdy roboczych nieszkolnych oraz zawieszenie ok. 20 linii, których głównym zadaniem jest dowóz dzieci i młodzieży do szkół.
Zmianie ulegnie również funkcjonowanie kilku linii tramwajowych. Zgodnie z planem nastąpi ograniczenie liczby połączeń na najmniej uczęszczanych trasach.
Zapowiadane przez ZTM zmiany będą wdrażane od początku przyszłego tygodnia. Pierwszych, już 9 listopada, muszą spodziewać się pasażerowie komunikacji autobusowej. Modyfikacje rozkładów jazdy w ruchu tramwajów zostaną wprowadzone 12 listopada.
Organizator transportu apeluje, aby godziny odjazdów, w związku z dynamicznie wprowadzanymi zmianami, sprawdzać w internecie przed wyjściem z domu.
Zarząd Transportu Metropolitalnego kolejny raz dynamicznie reaguje na wprowadzane przez rząd rozwiązania i wprowadza liczne, tymczasowe modyfikacje w rozkładach jazdy. Przedstawiciele organizatora transportu wskazują, że jest to niezbędne, bo ostatnie obostrzenia znacząco wpływają na frekwencję pasażerów na poszczególnych trasach. Tym samym, systematycznie, już od 9 listopada, wprowadzane na poszczególnych liniach autobusowych będą rozkłady jazdy robocze nieszkolne. Zmiana ta docelowo obejmie prawie 100 linii. Obowiązywanie tego typu rozkładów oznacza na wielu z nich utrzymanie dotychczasowej, dużej liczby połączeń w szczytach, tj. do ok. godziny 8 oraz po godzinie 14 oraz zmniejszenie oferty przewozowej w godzinach okołopołudniowych, późno popołudniowych i wieczornych. Trasy tych linii, a także innych, którym również ZTM modyfikuje rozkłady, przebiegają przez każdą część Metropolii. Dlatego organizator transportu apeluje do wszystkich pasażerów o to, aby planowali podróż z wyprzedzeniem i aby nie wychodzili na przystanek nie sprawdziwszy wcześniej godziny odjazdu na naszej stronie internetowej.
Poza zmianami dotyczącymi kursowania autobusów, zaplanowano także inną organizację ruchu tramwajów. Na niektórych liniach, podobnie jak w przypadku autobusów, zostanie wprowadzony rozkład jazdy roboczy nieszkolny, a na innych zaczną obowiązywać rozkłady przewidujące zmniejszoną liczbę połączeń.
W związku z pandemią i zmieniającymi się rządowymi obostrzeniami liczba osób korzystających z komunikacji miejskiej na poszczególnych liniach stale ulega dynamicznym zmianom. Od początku marca ZTM przeprojektował ponad 860 rozkładów jazdy. Właściwie od pierwszych dni pandemii codziennie ZTM staje przed sporym wyzwaniem. Od czasu pierwszego lockdownu znacząco spadła liczba podróżnych. Organizator transportu po pierwsze, kładzie bardzo duży nacisk na zorganizowanie bezpiecznej komunikacji miejskiej. Po drugie, mając na uwadze ograniczone zasoby kadrowo-taborowe przewoźników oraz budżety gmin, tak planuje przewozy, aby w tych trudnych czasach maksymalnie były one dostosowane do frekwencji na poszczególnych liniach.
ZTM jednocześnie przypomina, że w komunikacji miejskiej cały czas obowiązują wprowadzone wcześniej zasady. Ich celem jest utrzymanie wysokiego poziomu bezpieczeństwa w obsłudze podróżnych. W trosce o pasażerów m.in. zalecono codzienną, dokładną dezynfekcję wszystkich autobusów, tramwajów i trolejbusów, a pracownicy organizatora transportu regularnie prowadzą kontrole w tym zakresie. Ponadto zalecono, aby kierujący otwierali drzwi pojazdów na każdym przystanku tak, aby nie trzeba było dotykać przycisków. W zakresie infrastruktury ZTM zdecydował m.in. o dodatkowym czyszczeniu automatów biletowych. Ponadto podjęto się badań frekwencji podróżnych na poszczególnych liniach oraz zrealizowano szeroko zakrojoną akcję informacyjną na temat prawidłowego zachowania w komunikacji miejskiej, m.in. w kwestii obowiązku zasłaniania ust i nosa czy dezynfekowania rąk po każdym przejeździe.
ZTM podkreśla, że szczegółowe informacje dotyczące wprowadzanych zmian są i będą publikowane na stronie internetowej www.metropoliaztm.pl. Został w tym celu przygotowany specjalny komunikat, obejmujący cały zakres zmian związanych z koronawirusem. Organizator transportu zaleca, aby właśnie w internecie sprawdzać rozkłady jazdy, ponieważ zmiany w rozkładach jazdy wprowadzane są dynamicznie.
Podsumowanie dotychczasowych działań ZTM związanych z rozprzestrzenianiem się koronawirusa: https://www.metropoliaztm.pl/pl/s/obsluga-pasazerow-w-dobie-koronawirusa.
News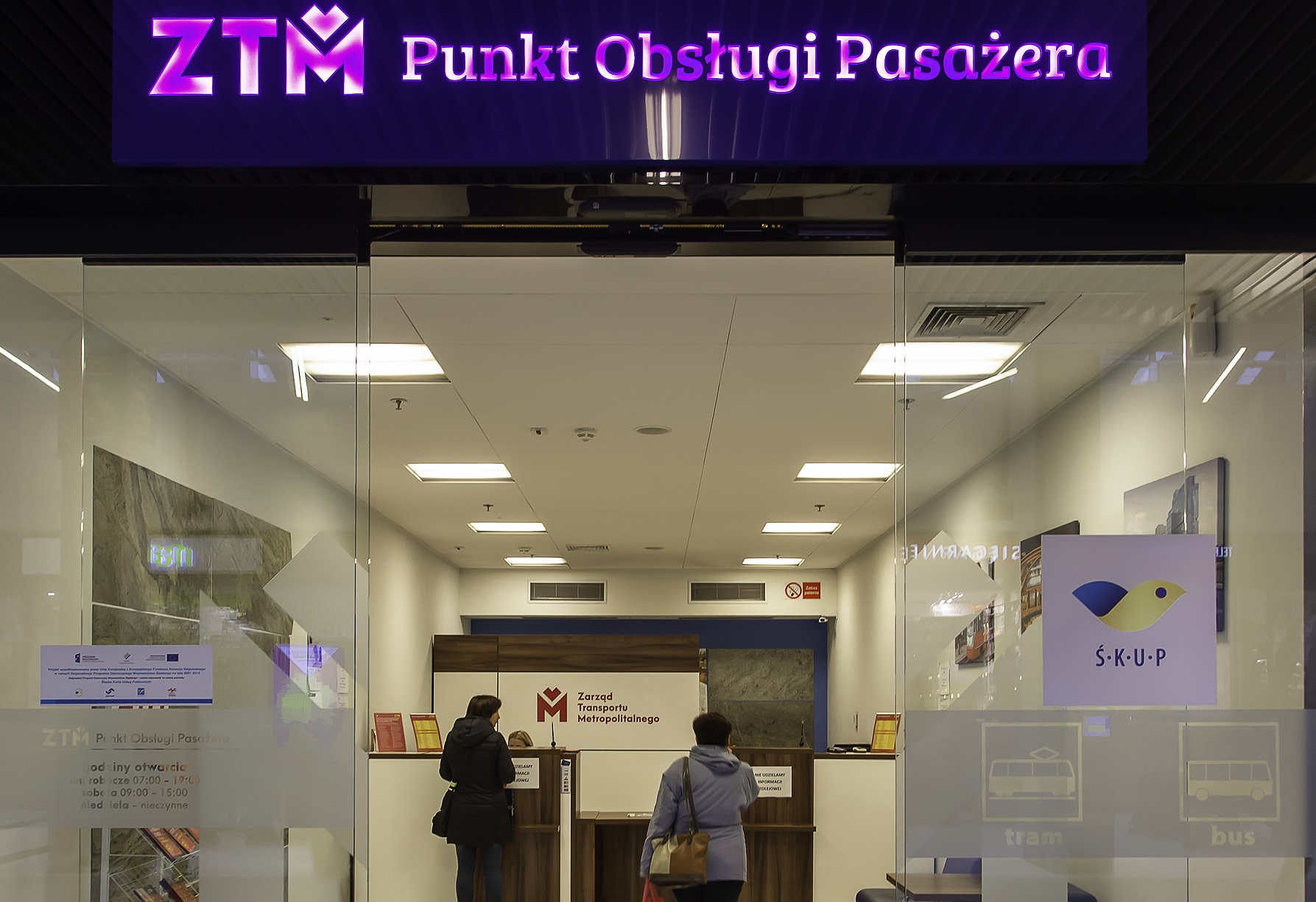 W trosce o podróżnych oraz pracowników organizatora transportu, wprowadziliśmy wiele zmian w zakresie obsługi pasażerów. Poniżej przedstawiamy najważniejsze informacje dotyczące obsługi pasażerów, m.in. w zakresie kupna i zwrotu biletów w czasie stanu epidemii.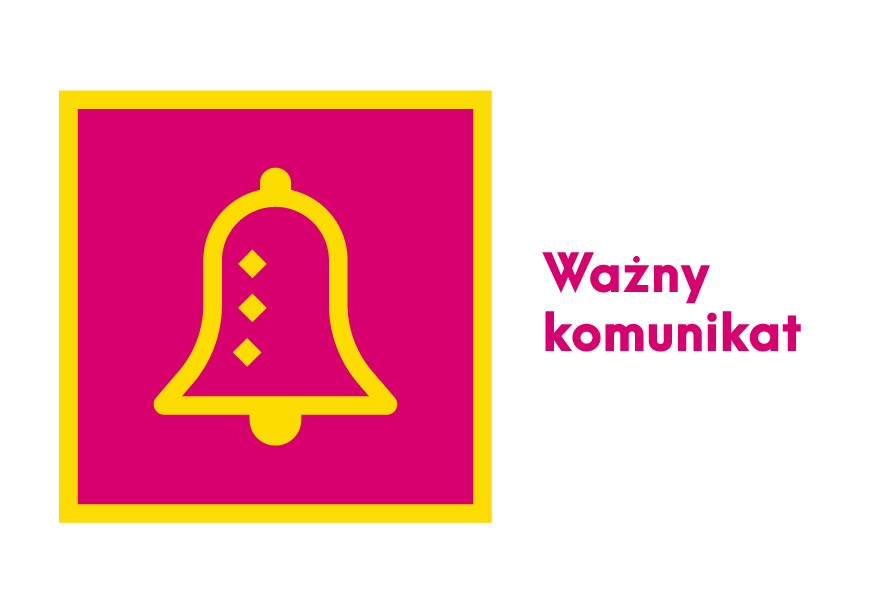 Z powodu prac związanych z otwarciem nowej siedziby Punktu Obsługi Pasażera w Bytomiu, w najbliższy poniedziałek (18.10.) punkt znajdujący się przy Placu Wolskiego będzie nieczynny.