Świąteczne życzenia
Publication date: 16.12.2019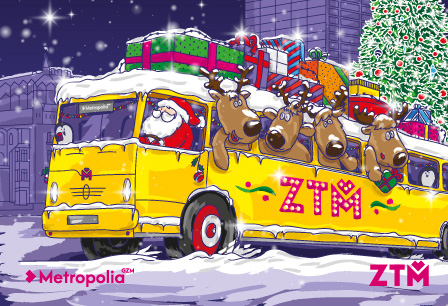 W tym wyjątkowym okresie życzymy wszystkim radosnych Świąt, wspaniałego 2020 roku oraz wielu przejechanych wspólnie kilometrów!
Święta już niedługo. Z tej okazji chcielibyśmy przede wszystkim podziękować Wam za to, że jesteście z nami, że podróżujemy razem. Komunikację publiczną tworzą nie tylko pracownicy Zarządu Transportu Metropolitalnego, ale również kierowcy, motorniczy, mechanicy pojazdów, firmy, które z nami współpracują, ale przede wszystkim - pasażerowie. Życzymy radosnych, spokojnych Świąt Bożego Narodzenia w ciepłej, rodzinnej atmosferze. Życzymy Wam również bezpiecznych i komfortowych powrotów do domu. Pracujemy nad tym, by standard naszych usług był coraz lepszy. Dla Was codziennie podejmujemy starania dla poprawy i promocji transportu publicznego.
Dobrej zabawy w Sylwestra oraz pomyślności w nadchodzącym nowym roku. Do zobaczenia!
News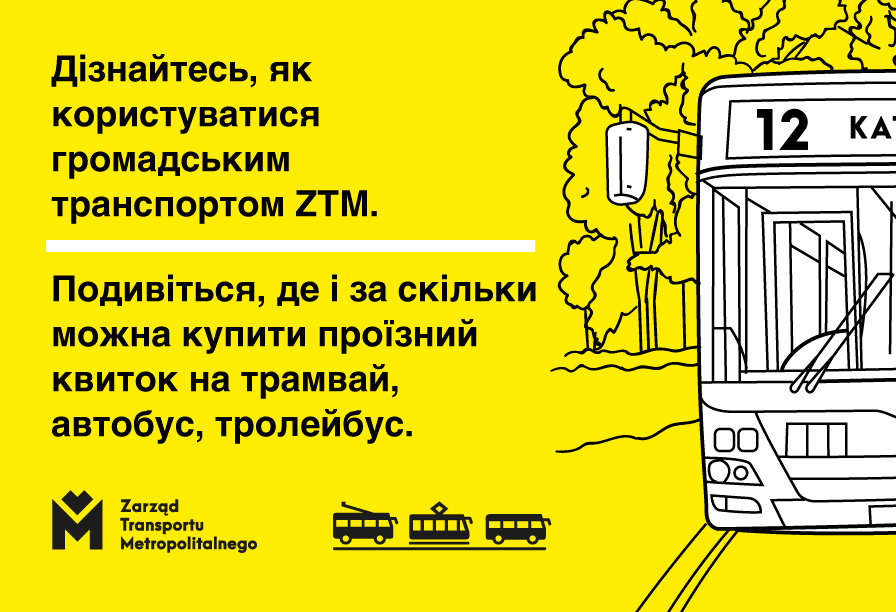 The possibility to use the urban public transport for free for citizens of Ukraine, who crossed the border in February, ends on the 31st of May. Already now we suggest, where you can buy a ticket and how to use the urban transport of the Metropolitan Transport Authority (ZTM).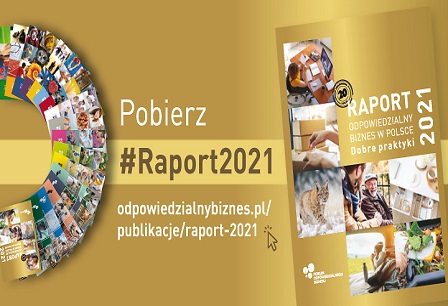 The première of the report 'Responsible Business in Poland. Best Practice' took place during the CSR Fair, organised by the Responsible Business Forum. This is the largest in Poland review of sustainable development initiatives. As many as 6 ZTM practices qualified to it.