Tour de Pologne: Jadą kolarze, autobusy muszą ustąpić
Publication date: 01.08.2019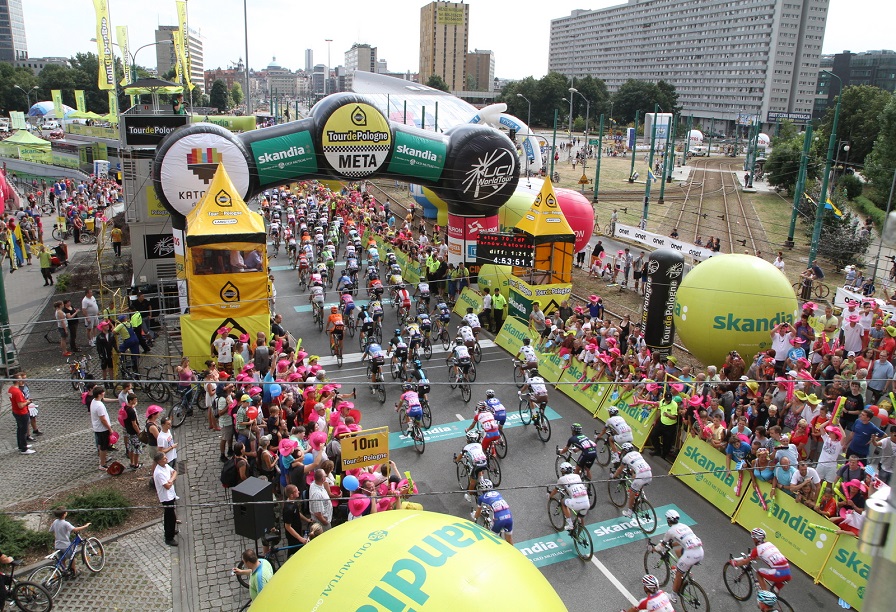 Kolarze Tour de Pologne rozpoczną rywalizację na obszarze Górnośląsko-Zagłębiowskiej Metropolii już w najbliższą niedzielę. Z jednej strony gwarantuje to zgromadzonej publiczności emocje sportowe, z drugiej konieczność wprowadzenia dużych zmian w funkcjonowaniu komunikacji miejskiej. Z utrudnieniami będą musieli liczyć się pasażerowie prawie 200 linii autobusowych i tramwajowych.
Tour de Pologne to jedno z najstarszych i najpopularniejszych wydarzeń w kraju. W tym roku drugi, trzeci i czwarty etap tego wyścigu odbędzie się kolejno 4, 5 i 6 sierpnia. W tych dniach wzdłuż ulic śląskich i zagłębiowskich miejscowości zgromadzą się tłumy kibiców. Aby impreza mogła się odbyć, nieodzowne jest wyłączenie z ruchu wielu dróg. Oznacza to m.in. konieczność wprowadzenia zmian w kursowaniu autobusów i tramwajów komunikacji miejskiej.
W ciągu trzech dni sportowcy pokonają ponad 470 km. Przejadą m.in. przez Tarnowskie Góry, Zbrosławice, Świerklaniec, Piekary Śląskie, Bobrowniki, Wojkowice, Piekary Śląskie, Bytom, Chorzów, Siemianowice Śląskie, Chorzów, Rudę Śląską, Ornotowice, Orzesze, Żory, Knurów, Zabrze i oczywiście Katowice. W dużej części trasy poszczególnych etapów wyścigu pokrywają lub krzyżują się z przebiegiem linii autobusowych i tramwajowych ZTM.  W związku z tym organizator przewozów musi się do tych utrudnień dostosować.
Zmiany w funkcjonowaniu komunikacji miejskiej ZTM obejmują prawie 200 linii autobusowych i tramwajowych przebiegających przez ok. 30 miejscowości. Niektóre połączenia zostaną zawieszone, innym zostaną m.in. zmienione rozkłady jazdy lub skrócone trasy. Ze szczegółowymi informacjami można zapoznać się na stronie internetowej Zarządu Transportu Metropolitalnego w zakładce Rozkład Jazdy – Komunikaty.
Fot.: UM Katowice
News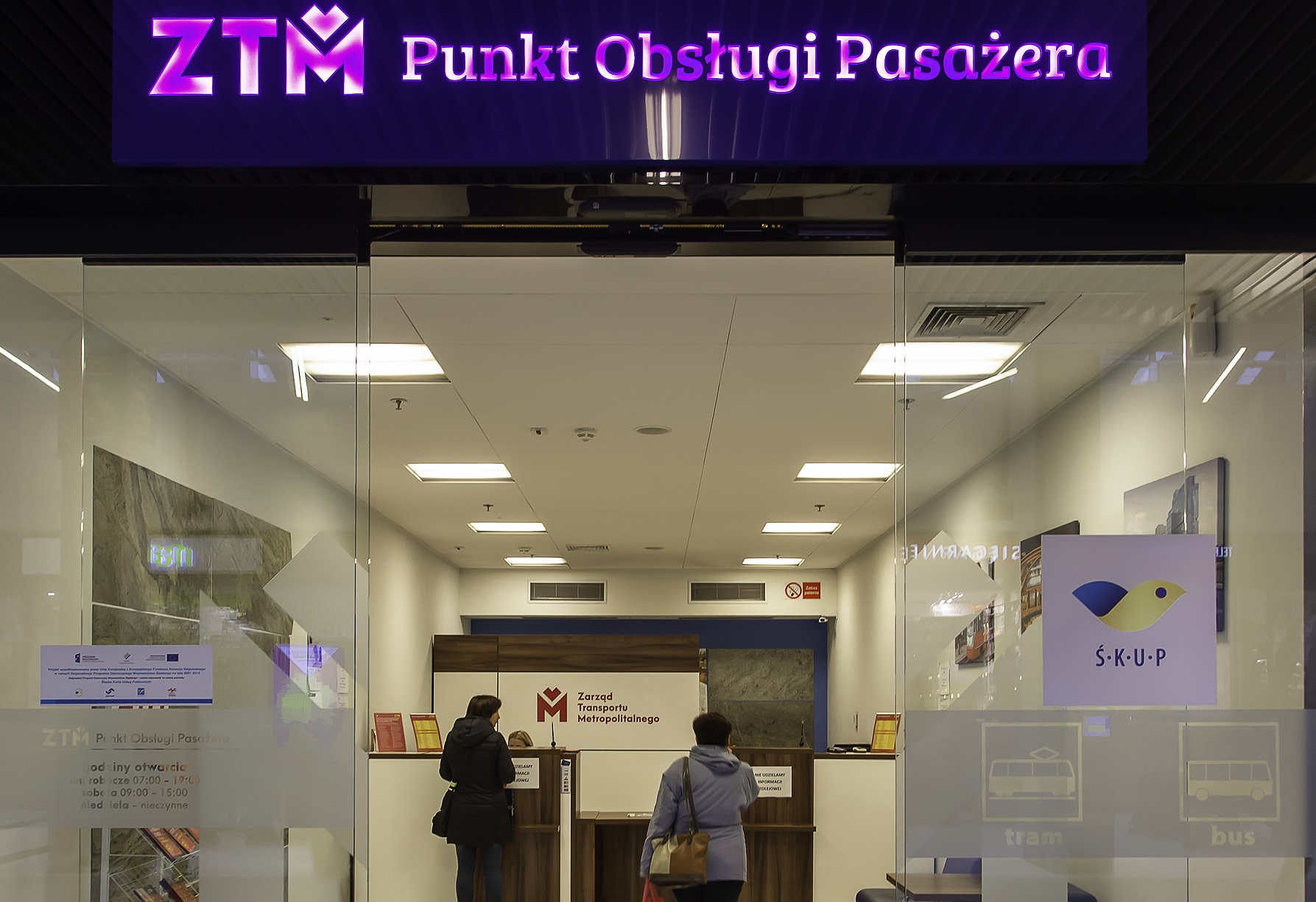 W trosce o podróżnych oraz pracowników organizatora transportu, wprowadziliśmy wiele zmian w zakresie obsługi pasażerów. Poniżej przedstawiamy najważniejsze informacje dotyczące obsługi pasażerów, m.in. w zakresie kupna i zwrotu biletów w czasie stanu epidemii.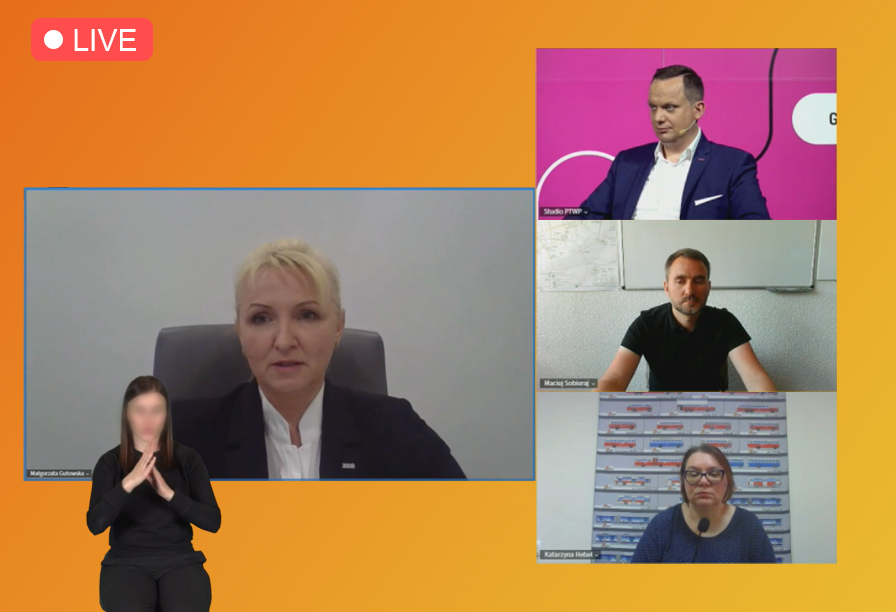 8 czerwca odbyła się w ramach Kongresu Polityki Miejskiej debata "Czego nauczyła nas pandemia - perspektywa transportu publicznego". Uczestniczyli w niej eksperci z 4 instytucji - dyrektor Małgorzata Gutowska oraz zastępca dyrektora ds. handlowych Andrzej Stangret z Zarządu Transportu Metropolitalnego, zastępca dyrektora ds. transportu Maciej Sobieraj z Zarządu Dróg i Transportu w Łodzi i zastępca dyrektora Zarządu Komunikacji Miejskiej w Gdyni Katarzyna Hebel.