Tramwaje Śląskie podpisały umowę na realizację prac na granicy Zabrza i Gliwic
Publication date: 17.11.2020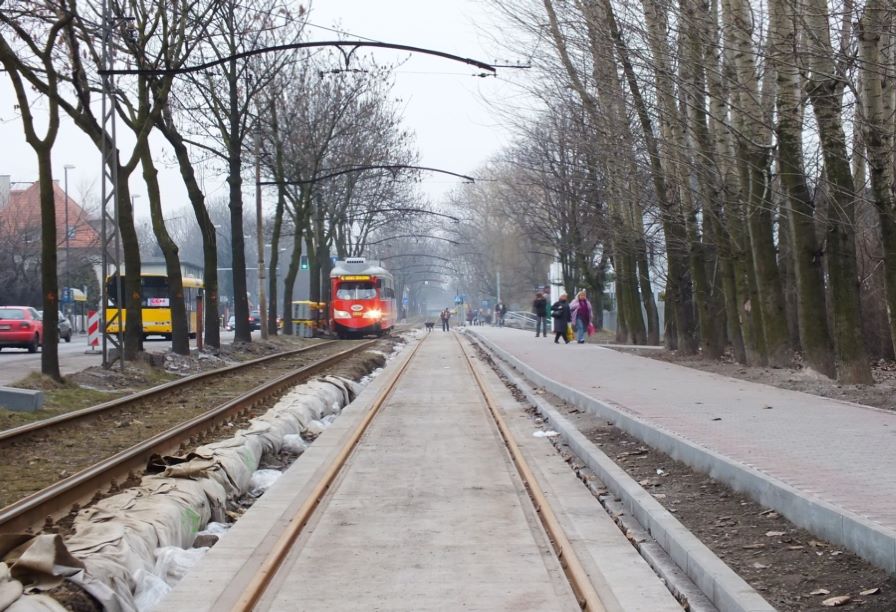 Do połowy maja 2021 r. potrwają prace modernizacyjne torowiska tramwajowego w rejonie skrzyżowania ul. Wolności z ul. Knurowską na pograniczu Zabrza i Gliwic. W poniedziałek 16 listopada 2020 r. spółka Tramwaje Śląskie S.A. podpisała umowę z generalnym wykonawcą prac – krakowską firmą Tor-Krak Sp. z o.o. Modernizacja przyczyni się do podniesienia komfortu podróży na tym odcinku.
W ogłoszonym w ostatnich dniach lipca przetargu na wyłonienie wykonawcy dla zadania pn. "Przebudowa przejazdu drogowo-tramwajowego ul. Knurowskiej z ul. Wolności na granicy miast Gliwic i Zabrza" wpłynęły 3 oferty. Po ich zbadaniu komisja przetargowa Tramwajów Śląskich uznała, iż najkorzystniejszą ofertę złożyła firma Tor-Krak Sp. z o.o. z Krakowa. W poniedziałek 16 listopada drogą elektroniczną podpisana została umowa z generalnym wykonawcą. Jak wskazują przedstawiciele spółki tramwajowej zadanie to jest stosunkowo nieduże. Chodzi o odcinek torowiska od miejsca, gdzie w 2014 roku zakończona została modernizacja w ramach poprzedniego projektu inwestycyjnego, czyli od wjazdu na teren salonu samochodowego, przez jezdnię ul. Knurowskiej u jej wlotu do ul. Wolności, przez wjazd na teren zajezdni autobusowej PKM Gliwice do rozjazdu w stronę zajezdni tramwajowej. Odcinek ten to około 230 metrów dwutorowej linii tramwajowej.
Zasadniczymi trudnościami przy realizacji tej inwestycji będą na pewno: konieczność realizacji zadania przy maksymalnym możliwym utrzymaniu ruchu tramwajów (to linia wyjazdowa z zajezdni w Gliwicach) oraz modernizacja torowiska w rejonie skrzyżowania drogowego o dużym natężeniu ruchu samochodowego. Konieczne będzie etapowe wdrażanie różnych rozwiązań z zakresu tymczasowej organizacji ruchu, co na pewno da się we znaki kierowcom. Wykonawca z pewnością będzie pracował pod presją oczekiwań jak najszybszego uwolnienia przebudowywanego skrzyżowania, jednak nie mniej ważna jak tempo robót jest ich jakość.
Do połowy maja 2021 roku: zmodernizowane zostanie torowisko wraz z przejazdami i przejściami dla pieszych, przebudowane zostaną chodniki i platformy przystankowe, wybudowana kanalizacja deszczowa i odwodnienie torowiska oraz przebudowane zostaną instalacje podziemne – gazowe i telekomunikacyjne. Torowisko klasyczne ułożone zostanie na podkładach strunobetonowych ze sprężystym montażem szyn zaś na przejazdach torowo-drogowych i przejściach dla pieszych zastosowane zostaną prefabrykowane płyty betonowe a szyny zamontowane zostaną z wykorzystaniem elastycznych materiałów zalewowych.
Całkowita wartość inwestycji wynosi niemal 3,656 mln zł netto. Zadanie pn. "Przebudowa przejazdu drogowo-tramwajowego ul. Knurowskiej z ul. Wolności na granicy miast Gliwic i Zabrza" jest jednym z elementów "Zintegrowanego Projektu modernizacji i rozwoju infrastruktury tramwajowej w Aglomeracji Śląsko – Zagłębiowskiej wraz z zakupem taboru tramwajowego" współfinansowanego przez Unię Europejską ze środków Funduszu Spójności w ramach Programu Operacyjnego Infrastruktura i Środowisko w perspektywie UE na lata 2014-2020.
News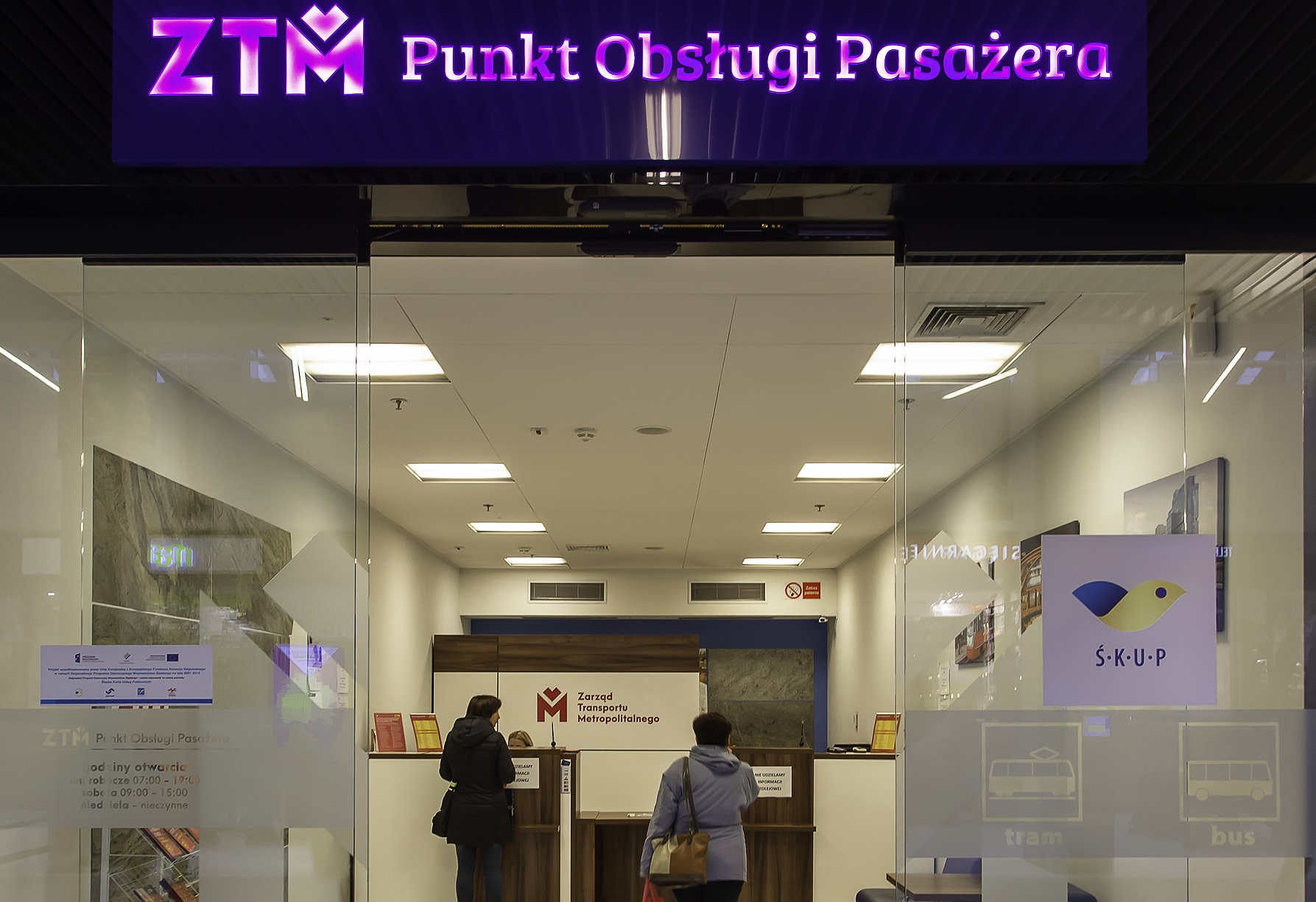 W trosce o podróżnych oraz pracowników organizatora transportu, wprowadziliśmy wiele zmian w zakresie obsługi pasażerów. Poniżej przedstawiamy najważniejsze informacje dotyczące obsługi pasażerów, m.in. w zakresie kupna i zwrotu biletów w czasie stanu epidemii.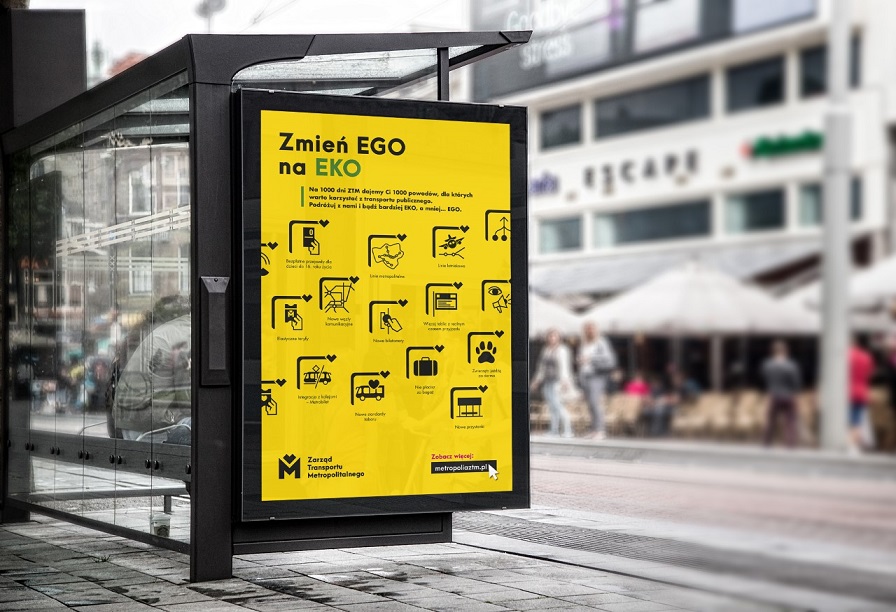 "Europejski Tydzień Mobilności" (ETM) zaczyna się już w najbliższy czwartek (16 września) i potrwa do 22 września, czyli "Dnia bez Samochodu". Zarząd Transportu Metropolitalnego – największy organizator komunikacji miejskiej w Polsce – przygotował szereg inicjatyw na najbliższe dni i szczególnie w tym okresie promuje rolę transportu publicznego w budowaniu ekologicznego, przyjaznego i nowoczesnego miasta