W niedzielę i poniedziałek zmiana rozkładu jazdy. Tymczasowo mniej tramwajów
Publication date: 20.03.2020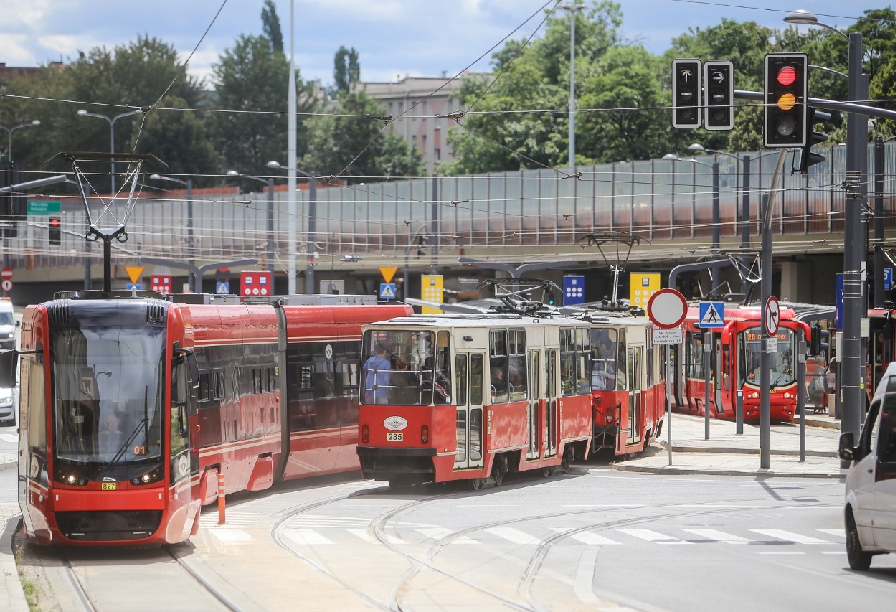 W dni robocze jak w soboty, a przez weekendy jak w niedziele. Od niedzieli 22 marca i wtorku 24. komunikacja tramwajowa będzie kursować w zmienionej formie. Modyfikacja zostaje wprowadzona do odwołania.
Powodem zmian rozkładów jazdy jest już nie tylko zawieszenie zajęć w szkołach, ograniczona liczba dyspozycyjnych kierujących oraz chęć ograniczania ryzyka związanego z koronawirusem, ale także spadająca liczba podróżnych. Zauważamy niższą frekwencję w naszych pojazdach i reagujemy na to, dostosowując rozkłady jazdy do aktualnych potrzeb. Odnotowujemy o około połowę mniej przejazdów pasażerów w porównaniu do sytuacji sprzed kilku tygodni.
Z wymienionych wyżej powodów wprowadzamy zatem kolejne ograniczenia w zakresie liczby połączeń. Od wtorku (24 marca) w komunikacji tramwajowej obowiązywać będzie w dni robocze rozkład jazdy ważny w soboty. W weekend będą natomiast obowiązywać rozkłady jazdy ważne w niedziele. Ponadto zawieszone zostaną linie tramwajowe nr 23 oraz 30. Przypominamy jednocześnie o korekcie rozkładów jazdy na zagłębiowskich liniach tramwajowych nr 21, 22, 26 i 27. Zmiany te zaczną obowiązywać już w niedzielę 22 marca. Wcześniej zawieszone zostały też linie nr 0, 11 i 38. W szczytach komunikacyjnych, porannym i popołudniowym, możliwie duża część połączeń tramwajowych będzie nadal obsługiwana najbardziej pojednymi pojazdami. W przypadku dużego zainteresowania podróżnych, na wybranych liniach zwiększona zostanie liczba połączeń. Obowiązywanie zmienionych rozkładów jazdy w komunikacji tramwajowej będzie ważne do odwołania. Z racji tego, że sytuacja jest dynamiczna, nie wykluczamy następnych korekt.
Zachęcamy do śledzenia informacji na stronie internetowej oraz w mediach społecznościowych oraz do tego, aby mailowo zgłaszać potrzebę ewentualnego zwiększenia liczby połączeń na wybranych trasach i o określonych porach. Wiadomości w tym zakresie można przesyłać na adres kancelaria@metropoliaztm.pl.
W związku z zagrożeniem epidemicznym oraz wprowadzanymi w sposób dynamiczny zmianami w komunikacji miejskiej, zachęcamy, aby rozkłady jazdy sprawdzać na stronie internetowej. W wyniku wdrażania wielu korekt niestety nie jest możliwe zamieszczanie aktualnych informacji na wszystkich przystankach autobusowych.
Zachęcamy również do tego, aby Pasażerowie na adres kancelaria@metropoliaztm.pl zgłaszali, na których liniach i w jakich godzinach zapełnienie pojazdów komunikacji miejskiej przekracza wartość 50 procent - wówczas, w miarę możliwości, oferta transportowa będzie zwiększana. W przypadku połączeń o najniższej frekwencji - będzie natomiast rozpatrywana możliwość wprowadzenia ograniczeń.
News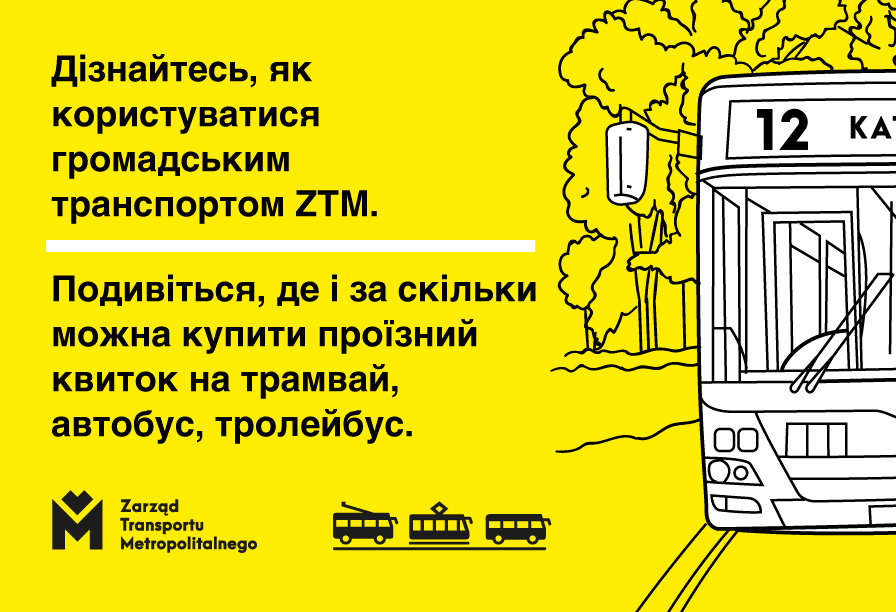 The possibility to use the urban public transport for free for citizens of Ukraine, who crossed the border in February, ends on the 31st of May. Already now we suggest, where you can buy a ticket and how to use the urban transport of the Metropolitan Transport Authority (ZTM).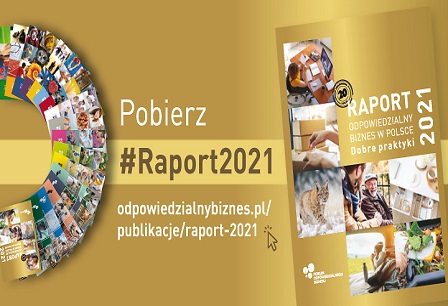 The première of the report 'Responsible Business in Poland. Best Practice' took place during the CSR Fair, organised by the Responsible Business Forum. This is the largest in Poland review of sustainable development initiatives. As many as 6 ZTM practices qualified to it.