We are enriching the trolleybus network in Tychy
Publication date: 13.09.2019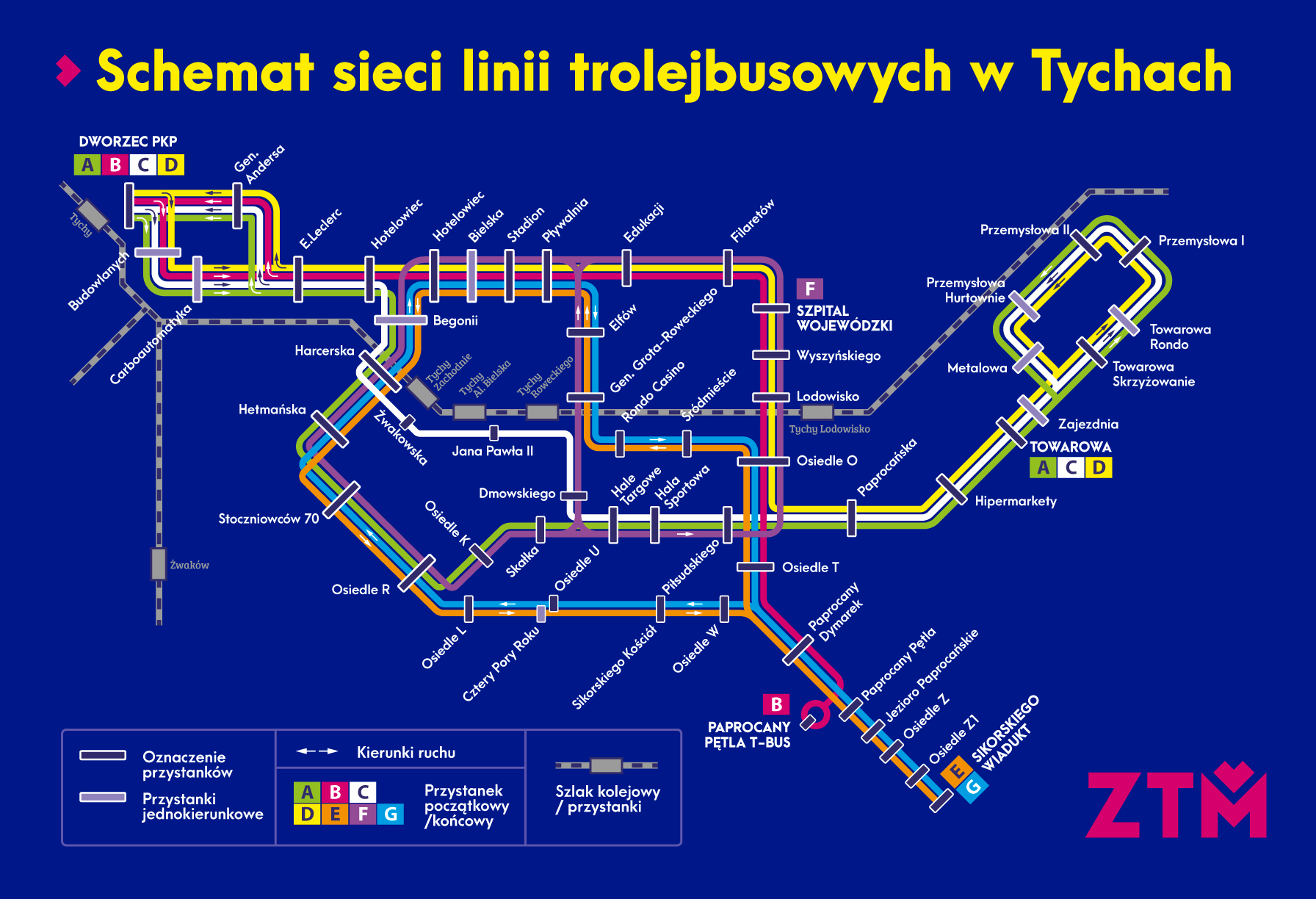 The construction of trolleybus traction has been underway in recent months in Tychy. In connection with its completion, in cooperation with the operator (TLT), we are launching a new G trolleybus line and modifying the E line. Changes in the trolleybus network will improve our offer in the city of Tychy.
Launch of a new route on a trolleybus traction, built along Sikorskiego Street soon. It will help to connect the city center with the recreation center on the Paprocanskie Lake and with nearby estates. Traction will be used by the new G line and E line that will run in a modified relationship. The new organization is expected to be introduced on September 23, 2019 on Monday.
Notably, both lines (G and E) will be served by the two latest TLT trolleybuses. These are vehicles with large battery capacity; thanks to this they can travel without drawing electricity from traction up to approx. 30 km. This is important because parts of the route will run along the way without access to the traction.
Line E will now run circularly, with the start and end stops of Tychy Sikorski Viaduct. It will pass near the L, O, R, T, W, Z and Z1 housing estates, bypassing the previously served Tychy railway station. Line G will partly service the same stops and housing estates, but in addition it will pass near U.
There will also be a change in the range of other lines. From September 23 trolleybus lines A and C will serve station 1, while lines B and D will serve station 2 at the Tychy Dworzec PKP stop.
News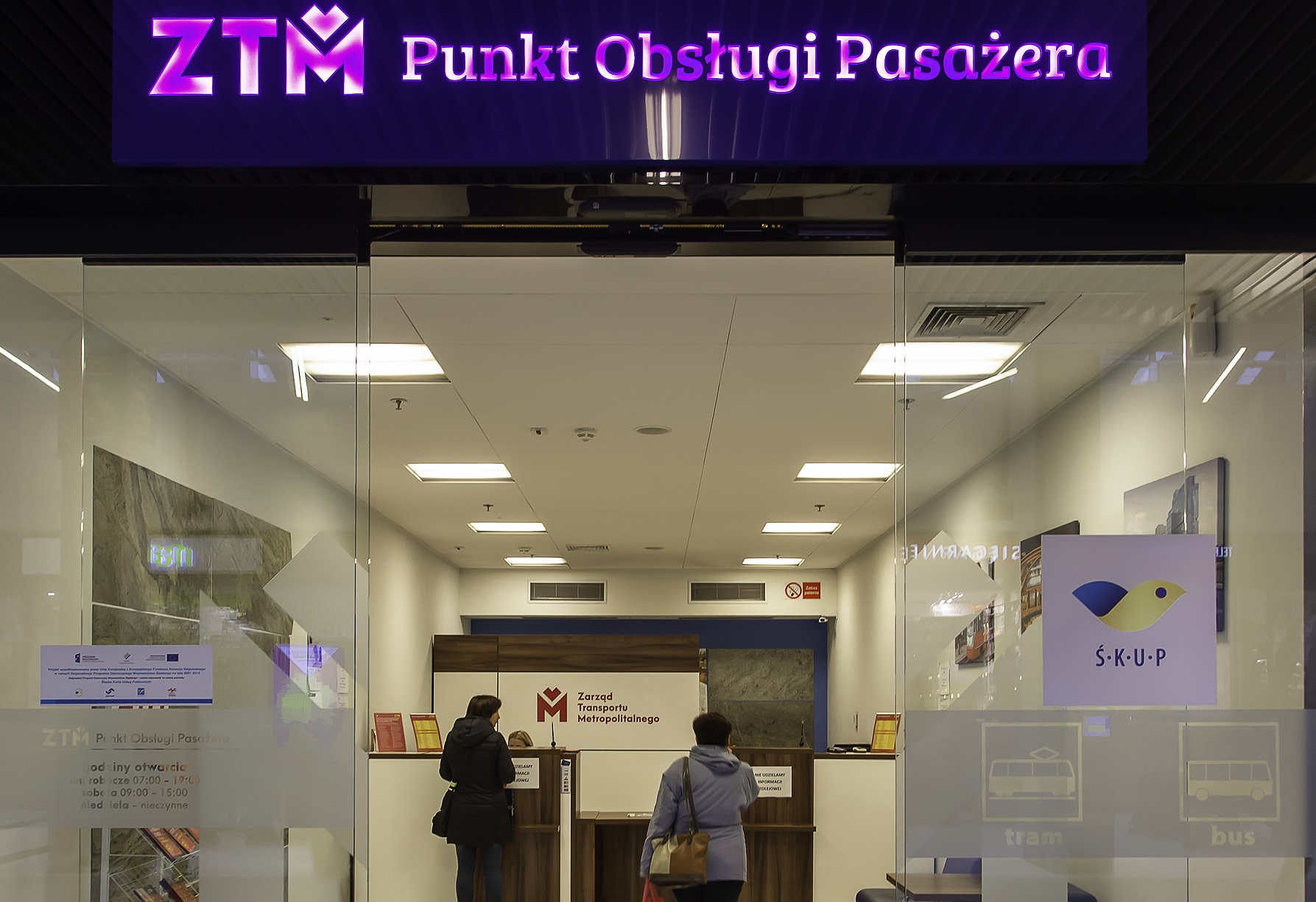 W trosce o podróżnych oraz pracowników organizatora transportu, wprowadziliśmy wiele zmian w zakresie obsługi pasażerów. Poniżej przedstawiamy najważniejsze informacje dotyczące obsługi pasażerów, m.in. w zakresie kupna i zwrotu biletów w czasie stanu epidemii.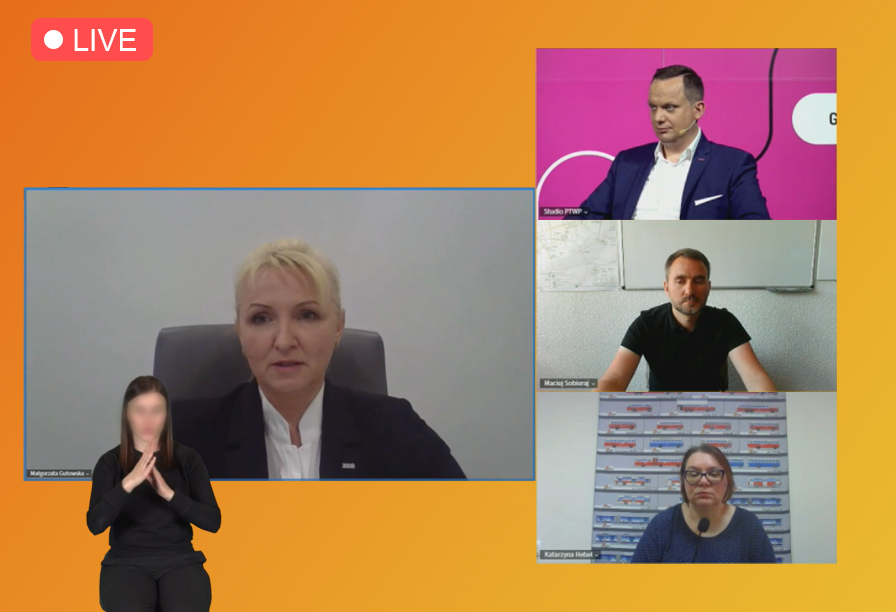 8 czerwca odbyła się w ramach Kongresu Polityki Miejskiej debata "Czego nauczyła nas pandemia - perspektywa transportu publicznego". Uczestniczyli w niej eksperci z 4 instytucji - dyrektor Małgorzata Gutowska oraz zastępca dyrektora ds. handlowych Andrzej Stangret z Zarządu Transportu Metropolitalnego, zastępca dyrektora ds. transportu Maciej Sobieraj z Zarządu Dróg i Transportu w Łodzi i zastępca dyrektora Zarządu Komunikacji Miejskiej w Gdyni Katarzyna Hebel.