Zmiana rozkładu jazdy linii 653
Publication date: 10.07.2019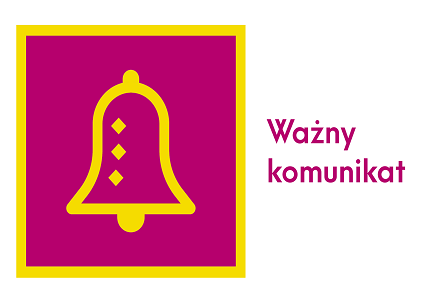 Informujemy, że od 11 lipca obowiązuje zmieniony rozkład jazdy linii nr 653. Część kursów zostaje zawieszona.
Wprowadzona modyfikacja wynika z pokrywania się trasy linii nr 653 z trasami linii nr 29 i 45. Ze szczegółami można zapoznać się w zakładce Komunikaty na stronie internetowej ZTM. Za ewentualne utrudnienia przepraszamy.

Przy okazji informowania o powyższej zmianie pragniemy podziękować pasażerom za dotychczas zgłaszane sugestie dotyczące rozkładów jazdy. Zachęcamy jednocześnie podróżnych do dalszego zgłaszania uwag związanych funkcjonowaniem transportu w regionie. W tym celu można kontaktować się z nami dzwoniąc pod nr telefonu 800 16 30 30 lub pisząc wiadomość e-mail na adres kancelaria@metropoliaztm.pl. Wszelkie otrzymane przez nas wnioski będą analizowane przez osoby odpowiedzialne za dany obszar.

Pragniemy jednocześnie nadmienić, że w przyszłości wdrożona zostanie praktyka informowania o systemowych i istotnych zmianach związanych z rozkładami jazdy z 14-dniowym wyprzedzeniem.
News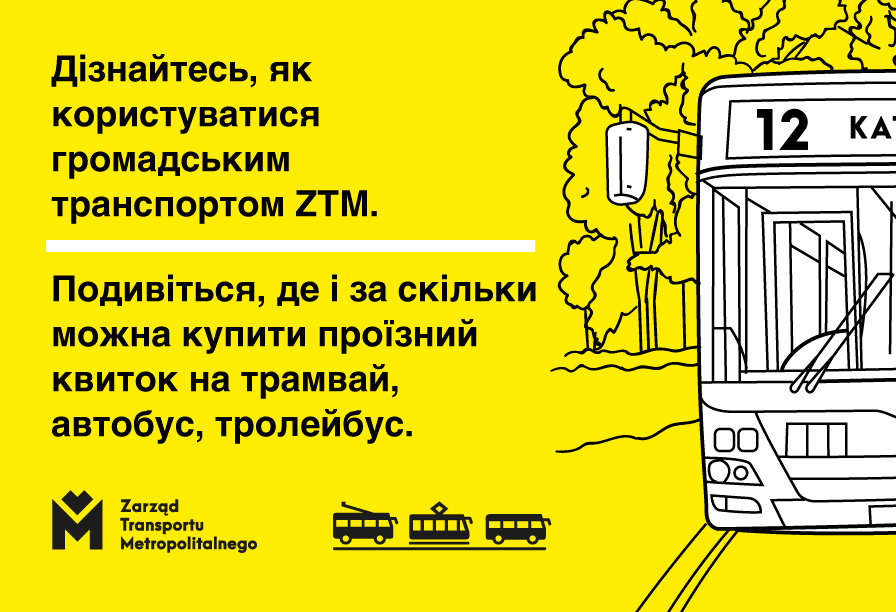 The possibility to use the urban public transport for free for citizens of Ukraine, who crossed the border in February, ends on the 31st of May. Already now we suggest, where you can buy a ticket and how to use the urban transport of the Metropolitan Transport Authority (ZTM).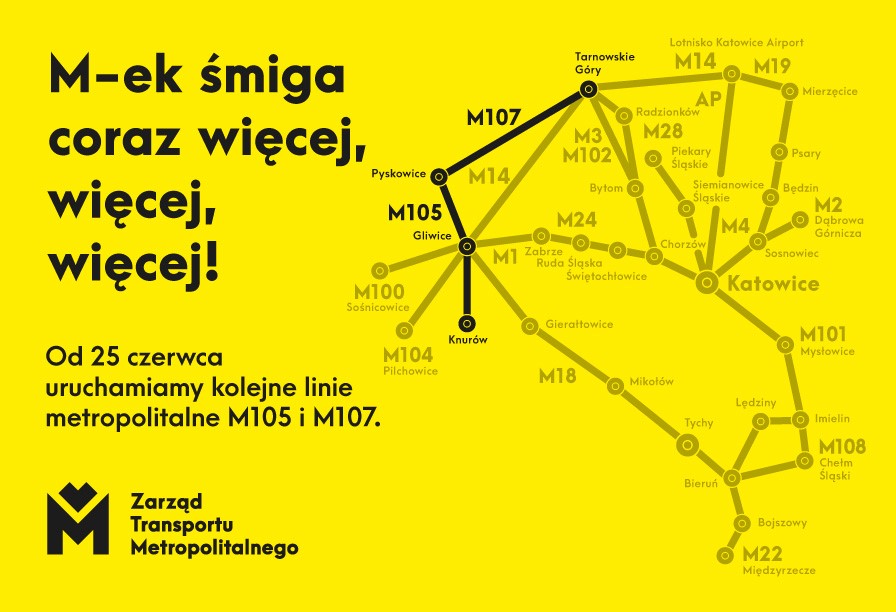 Nowa linia metropolitalna M107 zapewni przez cały tydzień regularne, bezpośrednie połączenie Pyskowic i Zbrosławic z Tarnowskimi Górami. Druga emka – M105 będzie kursować na trasie Gliwice, Pyskowice oraz Knurów.