Zmiany w funkcjonowaniu komunikacji tramwajowej w Zabrzu
Publication date: 12.03.2020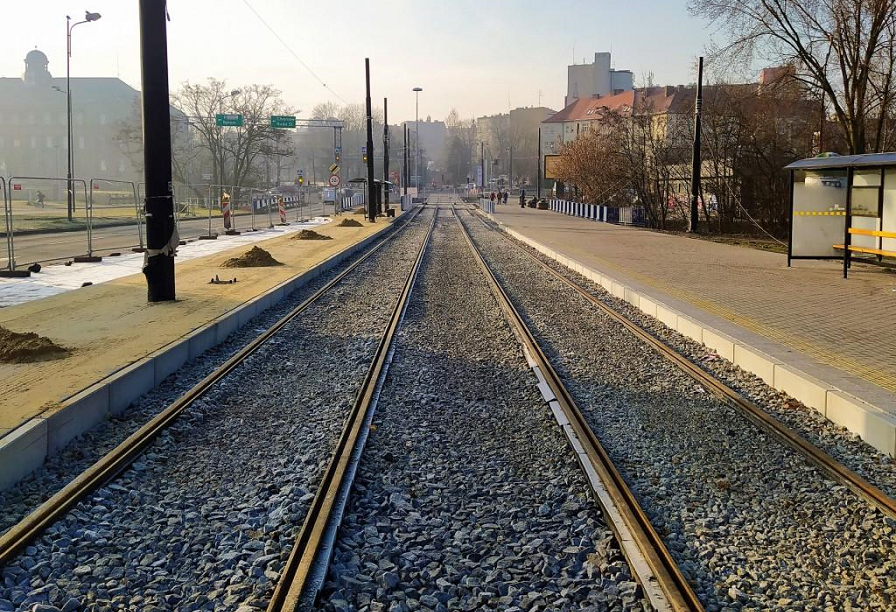 Modernizacja linii tramwajowej w centrum Zabrza niebawem się zakończy. Efektem tych prac będzie przywrócenie ruchu na linii nr 3 do dzielnicy miasta, Mikulczyc. To nastąpi już w poniedziałek 16 marca, choć w poprzedzający go weekend pojawią się dodatkowe utrudnienia. Na powrót linii nr 5 na pełną trasę będziemy musieli poczekać do połowy kwietnia.
Od wiosny ubiegłego roku tramwaje linii nr 3 kursują na zmienionej trasie między pętlą w Makoszowach, a zajezdnią w Gliwicach. Taka zmiana wprowadzona została na czas modernizacji układu torowego w rejonie ulic: Wolności, Powstańców Śląskich, Religii i placu Teatralnego. – Od pewnego czasu wykonawca zapewniał, że w połowie marca zaawansowanie prac będzie na tyle duże, że będzie możliwe przywrócenie ruchu "trójki" do Mikulczyc i do tego się przygotowywaliśmy. Dziś możemy potwierdzić, że od poniedziałku tramwaje linii nr 3 wrócą na swoją stałą trasę – mówi Andrzej Zowada, rzecznik spółki Tramwaje Śląskie S.A. Zanim tak się stanie, w weekend potrwają prace na ul. Wolności. W związku z tym od godz. 7:00 w sobotę 14 marca do godz. 23:00 w niedzielę 15 marca 2020 r. nastąpią zmiany w organizacji ruchu tramwajowego: tramwaje linii nr1będą kursować w relacji: Zabrze Zaborze Pętla – Ruda Śląska Chebzie Pętla, kursowanie linii nr 3 i 4 zostanie zawieszone, a na odcinkach wyłączonych z kursowania pasażerów wozić będzie autobusowa komunikacja zastępcza nrT-3 i T-4.
Od pierwszych kursów wyjazdowych w poniedziałek linia nr 3 będzie kursować w swojej stałej relacji: Makoszowy Pętla – Mikulczyce Pętla, jednak nie jest to jednoznaczne z zakończeniem prac w tym rejonie. – Wykonawca ma jeszcze sporo zadań do wykonania, żebyśmy mogli mówić o końcu modernizacji. Wszystko wskazuje na to, że po Wielkanocy będziemy mogli przywrócić na pełną trasę linię nr 5. Mamy nadzieję, że tak się faktycznie stanie – podkreśla Andrzej Zowada.
Zadanie pn. "Przebudowa infrastruktury tramwajowej w Zabrzu, wzdłuż ul. Powstańców Śląskich i ul. Religi od ul. Wolności do skrzyżowania z ul. Stalmacha wraz z odgałęzieniami" jest elementem "Zintegrowanego Projektu modernizacji i rozwoju infrastruktury tramwajowej w Aglomeracji Śląsko – Zagłębiowskiej wraz z zakupem taboru tramwajowego – etap I" współfinansowanego przez Unię Europejską ze środków Funduszu Spójności w ramach Programu Operacyjnego Infrastruktura i Środowisko w perspektywie UE 2014-2020.
News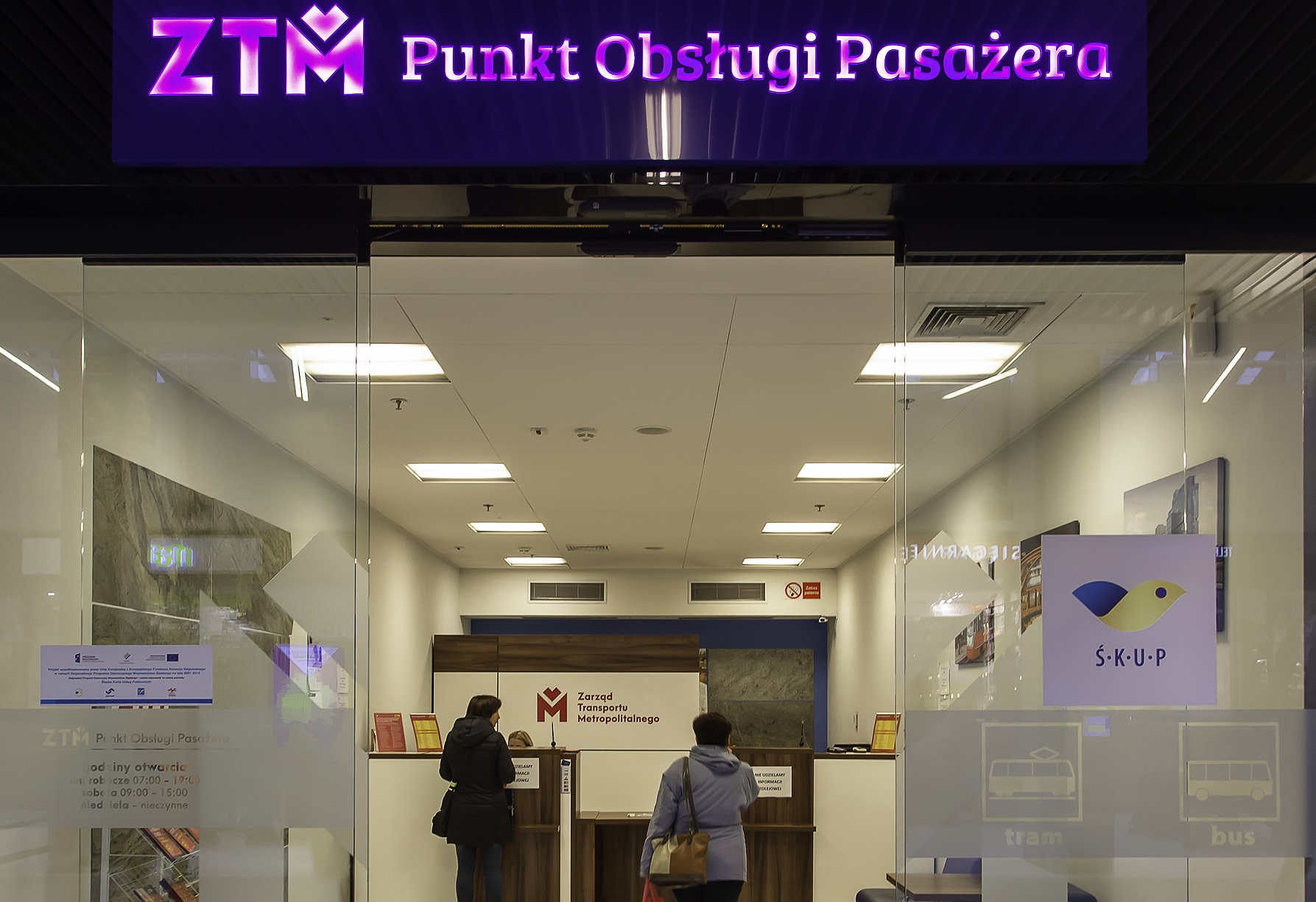 W trosce o podróżnych oraz pracowników organizatora transportu, wprowadziliśmy wiele zmian w zakresie obsługi pasażerów. Poniżej przedstawiamy najważniejsze informacje dotyczące obsługi pasażerów, m.in. w zakresie kupna i zwrotu biletów w czasie stanu epidemii.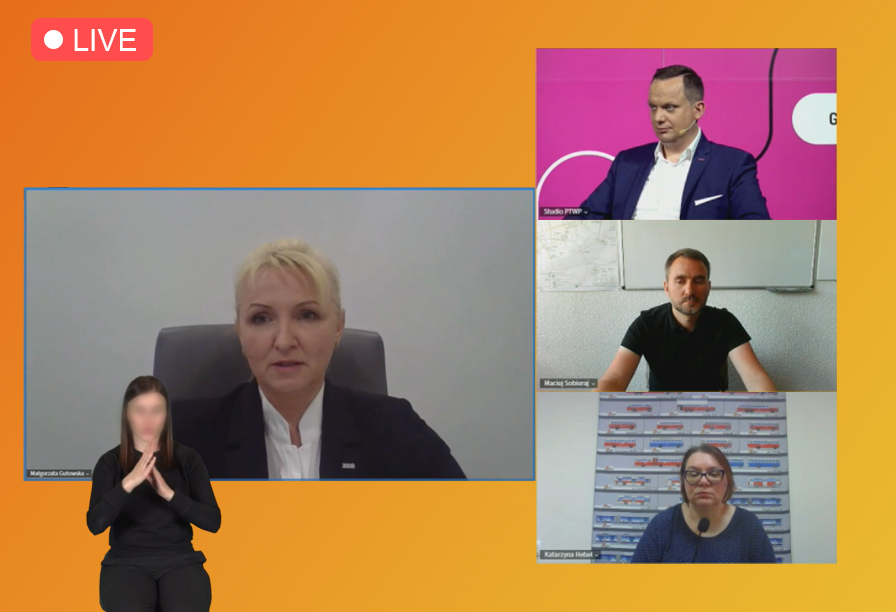 8 czerwca odbyła się w ramach Kongresu Polityki Miejskiej debata "Czego nauczyła nas pandemia - perspektywa transportu publicznego". Uczestniczyli w niej eksperci z 4 instytucji - dyrektor Małgorzata Gutowska oraz zastępca dyrektora ds. handlowych Andrzej Stangret z Zarządu Transportu Metropolitalnego, zastępca dyrektora ds. transportu Maciej Sobieraj z Zarządu Dróg i Transportu w Łodzi i zastępca dyrektora Zarządu Komunikacji Miejskiej w Gdyni Katarzyna Hebel.