Zmiany w funkcjonowaniu komunikacji tramwajowej w Zabrzu
Publication date: 12.03.2020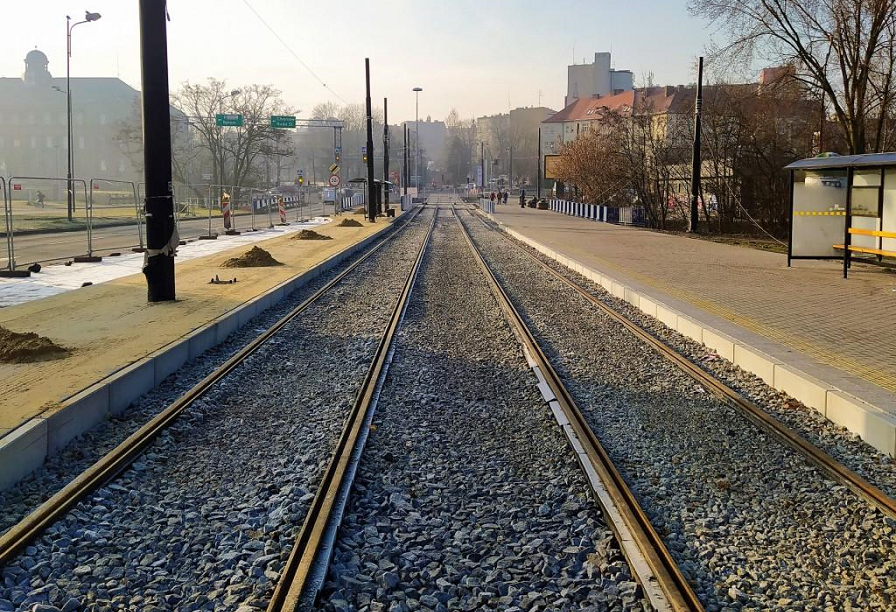 Modernizacja linii tramwajowej w centrum Zabrza niebawem się zakończy. Efektem tych prac będzie przywrócenie ruchu na linii nr 3 do dzielnicy miasta, Mikulczyc. To nastąpi już w poniedziałek 16 marca, choć w poprzedzający go weekend pojawią się dodatkowe utrudnienia. Na powrót linii nr 5 na pełną trasę będziemy musieli poczekać do połowy kwietnia.
Od wiosny ubiegłego roku tramwaje linii nr 3 kursują na zmienionej trasie między pętlą w Makoszowach, a zajezdnią w Gliwicach. Taka zmiana wprowadzona została na czas modernizacji układu torowego w rejonie ulic: Wolności, Powstańców Śląskich, Religii i placu Teatralnego. – Od pewnego czasu wykonawca zapewniał, że w połowie marca zaawansowanie prac będzie na tyle duże, że będzie możliwe przywrócenie ruchu "trójki" do Mikulczyc i do tego się przygotowywaliśmy. Dziś możemy potwierdzić, że od poniedziałku tramwaje linii nr 3 wrócą na swoją stałą trasę – mówi Andrzej Zowada, rzecznik spółki Tramwaje Śląskie S.A. Zanim tak się stanie, w weekend potrwają prace na ul. Wolności. W związku z tym od godz. 7:00 w sobotę 14 marca do godz. 23:00 w niedzielę 15 marca 2020 r. nastąpią zmiany w organizacji ruchu tramwajowego: tramwaje linii nr1będą kursować w relacji: Zabrze Zaborze Pętla – Ruda Śląska Chebzie Pętla, kursowanie linii nr 3 i 4 zostanie zawieszone, a na odcinkach wyłączonych z kursowania pasażerów wozić będzie autobusowa komunikacja zastępcza nrT-3 i T-4.
Od pierwszych kursów wyjazdowych w poniedziałek linia nr 3 będzie kursować w swojej stałej relacji: Makoszowy Pętla – Mikulczyce Pętla, jednak nie jest to jednoznaczne z zakończeniem prac w tym rejonie. – Wykonawca ma jeszcze sporo zadań do wykonania, żebyśmy mogli mówić o końcu modernizacji. Wszystko wskazuje na to, że po Wielkanocy będziemy mogli przywrócić na pełną trasę linię nr 5. Mamy nadzieję, że tak się faktycznie stanie – podkreśla Andrzej Zowada.
Zadanie pn. "Przebudowa infrastruktury tramwajowej w Zabrzu, wzdłuż ul. Powstańców Śląskich i ul. Religi od ul. Wolności do skrzyżowania z ul. Stalmacha wraz z odgałęzieniami" jest elementem "Zintegrowanego Projektu modernizacji i rozwoju infrastruktury tramwajowej w Aglomeracji Śląsko – Zagłębiowskiej wraz z zakupem taboru tramwajowego – etap I" współfinansowanego przez Unię Europejską ze środków Funduszu Spójności w ramach Programu Operacyjnego Infrastruktura i Środowisko w perspektywie UE 2014-2020.
News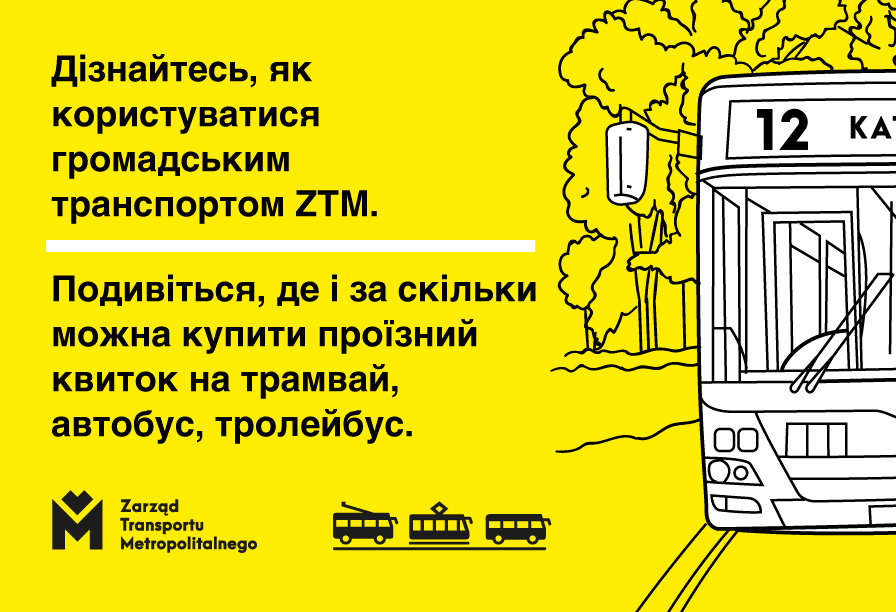 The possibility to use the urban public transport for free for citizens of Ukraine, who crossed the border in February, ends on the 31st of May. Already now we suggest, where you can buy a ticket and how to use the urban transport of the Metropolitan Transport Authority (ZTM).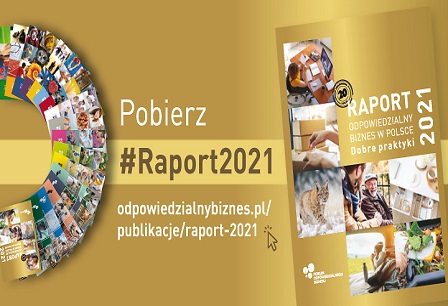 The première of the report 'Responsible Business in Poland. Best Practice' took place during the CSR Fair, organised by the Responsible Business Forum. This is the largest in Poland review of sustainable development initiatives. As many as 6 ZTM practices qualified to it.